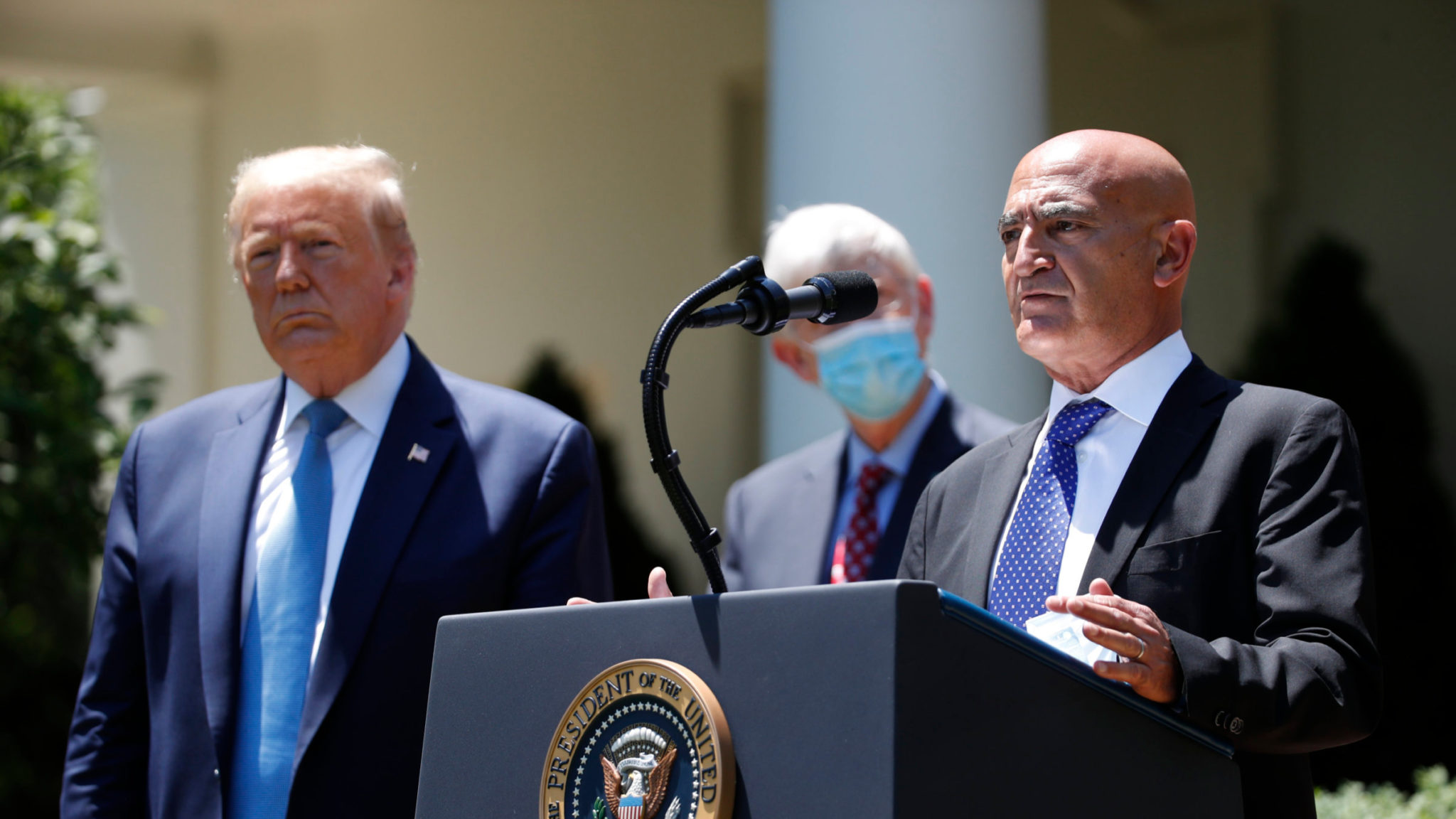 President Donald Trump, left, listens as Moncef Slaoui, a former GlaxoSmithKline executive, speaks about the coronavirus in the Rose Garden of the White House, Friday, May 15, 2020, in Washington. (AP Photo/Alex Brandon)
Mon­cef Slaoui piv­ots from Mod­er­na's board to the helm of Pro­ject Warp Speed. His task: Overnight suc­cess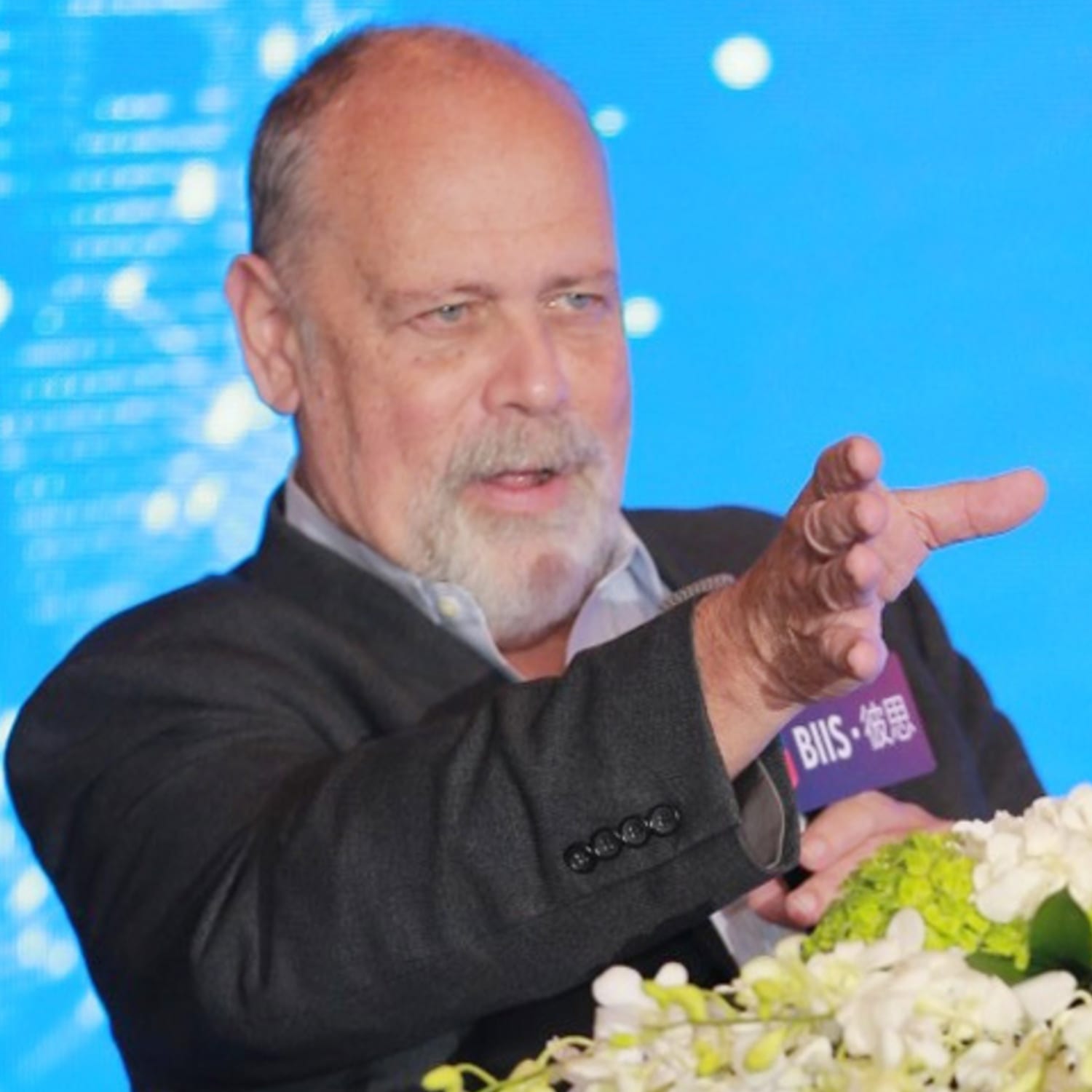 Bioreg­num Opin­ion Col­umn by John Car­roll
Mon­cef Slaoui stepped off Mod­er­na's board of di­rec­tors on Fri­day and piv­ot­ed straight in­to the high pro­file role head­ing the Trump ad­min­is­tra­tion's Pro­ject Warp Speed, where he'll be in charge of ac­cel­er­at­ing Mod­er­na's — and oth­ers — vac­cines to a rapid re­lease for a pan­dem­ic weary world.
The news be­came of­fi­cial mid-day Fri­day af­ter nu­mer­ous re­ports ear­li­er that he had been picked off the short list of can­di­dates.
Slaoui's role on Mod­er­na's board earned a com­pen­sa­tion pack­age val­ued at $490,000 last year, some­thing con­sumer ad­vo­cates quick­ly fixed on as a con­flict of in­ter­est. It's un­like­ly that crit­ics will be sat­is­fied by Slaoui's res­ig­na­tion, though Mod­er­na has al­ready done quite well for it­self with­out any added help from Slaoui. The biotech has ben­e­fit­ed ex­ten­sive­ly from ma­jor sup­port from BAR­DA and the NIH and will con­tin­ue to en­joy close con­tacts in Wash­ing­ton, in­clud­ing at the FDA.
As the lead de­vel­op­er in the US of a new vac­cine, Mod­er­na al­so of­fers the White House a Boston-based com­pa­ny that can po­ten­tial­ly pro­vide a US hero to re­solve the pan­dem­ic. So it's like­ly Trump's fa­vorite play­er with or with­out Slaoui's in­volve­ment.
Mod­er­na CEO Stéphane Ban­cel is part of a small band of vac­cines ex­ecs who be­lieves it's pos­si­ble to do some­thing that would have been con­sid­ered im­pos­si­ble at the be­gin­ning of the year: hus­tle a new vac­cine straight through a Phase I-III pro­gram in a mat­ter of months and come up with just enough piv­otal ef­fi­ca­cy and safe­ty da­ta to start dis­tri­b­u­tion in the fall.
While bil­lions of peo­ple ea­ger­ly want that, there's al­so been some sig­nif­i­cant push­back from a va­ri­ety of ex­perts in the field who won­der if it's re­al­ly fea­si­ble to be able to field a Covid-19 vac­cine in less than 2 years — in it­self some­thing of a mir­a­cle in a sec­tor where de­vel­op­ment can take years and some­times decades.
Slaoui's po­si­tion will have al­ready been mold­ed by his board post. And it will fit neat­ly in­to the ad­min­is­tra­tion's own view that they can make it hap­pen. Speak­ing at the White House to­day, he men­tioned see­ing un­pub­lished da­ta — pre­sum­ably Mod­er­na's — that sug­gest­ed suc­cess is close at hand, ac­cord­ing to Politi­co.
"These da­ta made me feel even more con­fi­dent that we will be able to de­liv­er a few hun­dred mil­lion dos­es of vac­cine by the end of 2020," he said.
We won't have long to wait.