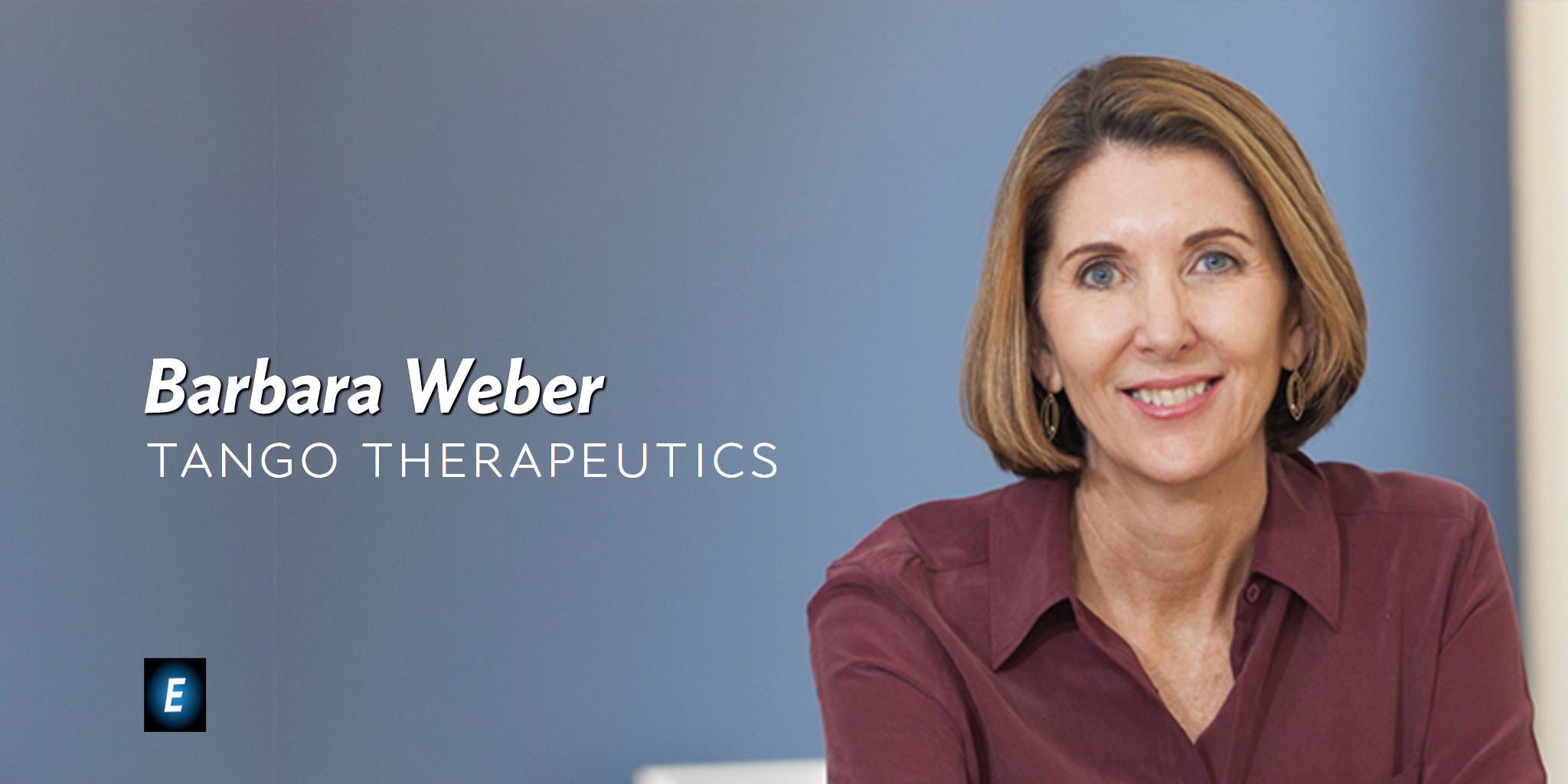 ---
Tango Therapeutics meets all the criteria you've come to expect from a Third Rock startup.
There's the $55 million round advanced to recruit a team and reach tangible development goals while looking to blaze a new trail in the realm of unmet medical needs. There are the Third Rock partners taking interim roles to get everything up and running. And there's an impressive crew of scientific advisers who bring together decades of lab work involving the challenges this company will face.
One of the key advisers here is Alan Ashworth, who is president of the University of California San Francisco Helen Diller Family Comprehensive Cancer Center.
Ashworth was in the group that discovered the BRCA2 mutation in the mid-90s, and went on to play a lead role in the discovery of those PARP inhibitors we've been hearing so much about over the past few years, and months, as AstraZeneca, Tesaro and Clovis have led the way on a new class of cancer therapies.
Tango is directed to exploit the genetic vulnerabilities cancer has with new drugs that can target very specific patient populations. In particular, they're looking to develop drugs that create synthetic lethality, finding the weak spots where tumor suppressor genes are identified and turned against the cancer.
To do that this team — led by Third Rock partner and former Penn and Novartis scientist Barbara Weber — is building a platform technology layered to study tumor suppressor gene function, the drug targets that can be used to attack various cancers and the process of immune evasion cancer cells use to evade destruction.
Weber explains that this approach has been made possible by a new use for CRISPR in drug discovery. Weber brought the idea to Third Rock, which she joined in 2015. And now she'll get a chance to make it a reality as interim CEO.
"It's a tool that is incredibly versatile and powerful," says Weber about CRISPR. "It can be used to interrogate tens of thousands of genes at a time and get a very specific answer with a high level of accuracy."
"By virtue of the way we're screening for these targets," says Third Rock's Cary Pfeffer, interim business chief, researchers are simultaneously identifying targets and genetically validating them. And by identifying the genetics they can, like the BRCA-targeted PARPs, select the patients most likely to respond.
That's about all we know about Tango at this point. The company may sound like it's structured more like an academic lab than a commercial biotech company, but it's not, of course. Third Rock likes to seed these early efforts to see if it is worth a big Series A launch, pointed to specific targets and drugs that can be brought into the clinic. But it's not ready yet to talk specific programs.
Right now, Weber tells me, the biotech has about a dozen staffers. That will double by the middle of the year as the biotech expands in Cambridge. In addition to Ashworth, here's the dream team of scientific advisers that Third Rock has gathered to help guide the effort:
• José Baselga, Physician-in-Chief at Memorial Sloan Kettering Cancer Center
• Levi Garraway, SVP of Global Oncology at Eli Lilly
• William Kaelin, Professor in the Department of Medicine at the Dana-Farber Cancer Institute, Harvard Medical School and a Howard Hughes Medical Institute Investigator
• Timothy K. Lu, Associate Professor of Biological Engineering, Electrical Engineering and Computer Science at MIT
• Antoni Ribas, Professor of Medicine, Surgery, and Molecular and Medical Pharmacology at UCLA
---
The best place to read
Endpoints News

? In your inbox.

Comprehensive daily news report for those who discover, develop, and market drugs. Join 47,700+ biopharma pros who read Endpoints News by email every day.

Free Subscription
---
---
---