Mon­ey, brains and am­bi­tion: Third Rock start­up Tan­go launch­es with $55M and a stel­lar crew of sci­en­tif­ic ad­vis­ers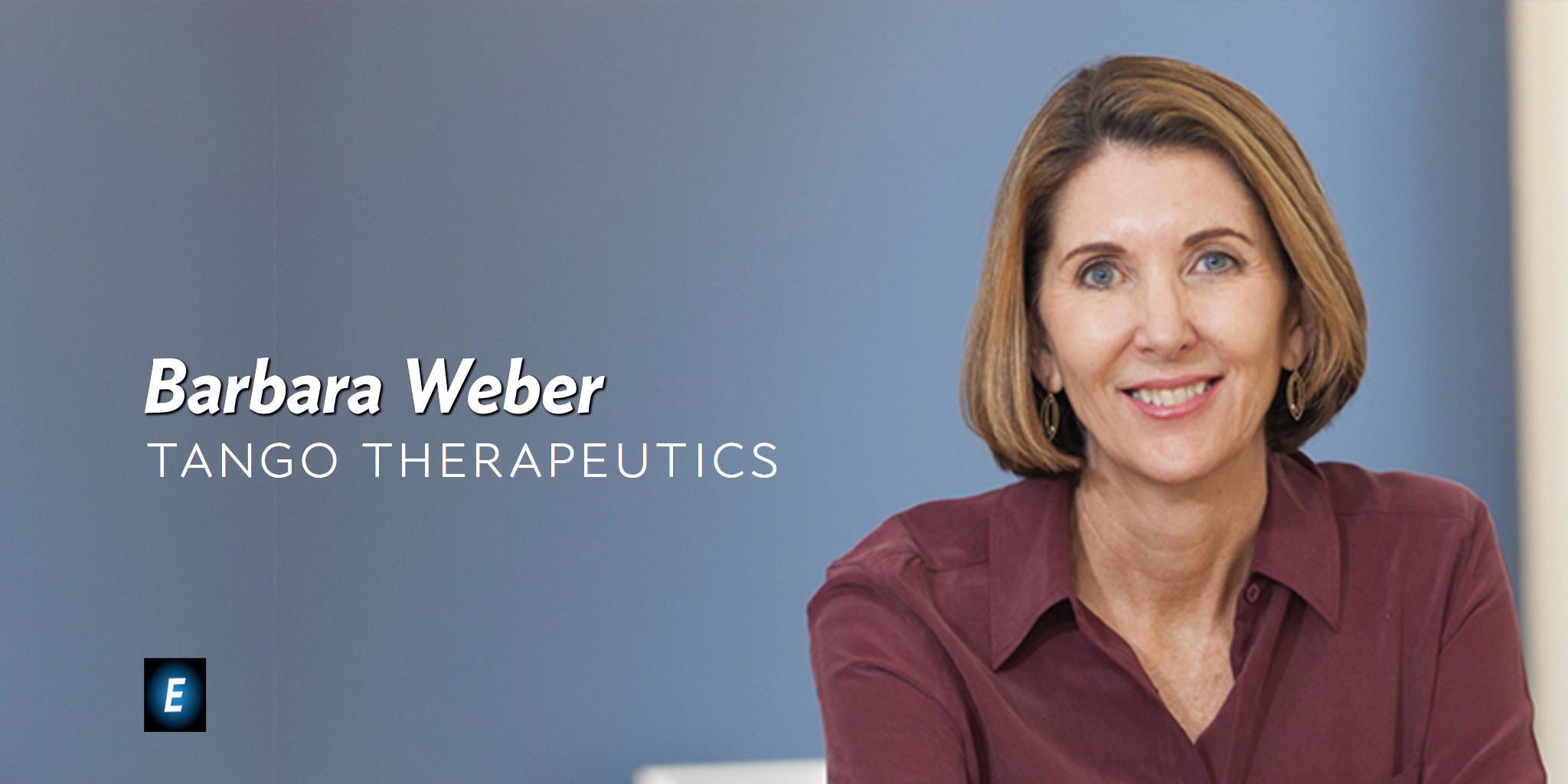 ---
Tan­go Ther­a­peu­tics meets all the cri­te­ria you've come to ex­pect from a Third Rock start­up.
There's the $55 mil­lion round ad­vanced to re­cruit a team and reach tan­gi­ble de­vel­op­ment goals while look­ing to blaze a new trail in the realm of un­met med­ical needs. There are the Third Rock part­ners tak­ing in­ter­im roles to get every­thing up and run­ning. And there's an im­pres­sive crew of sci­en­tif­ic ad­vis­ers who bring to­geth­er decades of lab work in­volv­ing the chal­lenges this com­pa­ny will face.
One of the key ad­vis­ers here is Alan Ash­worth, who is pres­i­dent of the Uni­ver­si­ty of Cal­i­for­nia San Fran­cis­co He­len Diller Fam­i­ly Com­pre­hen­sive Can­cer Cen­ter.
Ash­worth was in the group that dis­cov­ered the BR­CA2 mu­ta­tion in the mid-90s, and went on to play a lead role in the dis­cov­ery of those PARP in­hibitors we've been hear­ing so much about over the past few years, and months, as As­traZeneca, Tesaro and Clo­vis have led the way on a new class of can­cer ther­a­pies.
Tan­go is di­rect­ed to ex­ploit the ge­net­ic vul­ner­a­bil­i­ties can­cer has with new drugs that can tar­get very spe­cif­ic pa­tient pop­u­la­tions. In par­tic­u­lar, they're look­ing to de­vel­op drugs that cre­ate syn­thet­ic lethal­i­ty, find­ing the weak spots where tu­mor sup­pres­sor genes are iden­ti­fied and turned against the can­cer.
To do that this team — led by Third Rock part­ner and for­mer Penn and No­var­tis sci­en­tist Bar­bara We­ber — is build­ing a plat­form tech­nol­o­gy lay­ered to study tu­mor sup­pres­sor gene func­tion, the drug tar­gets that can be used to at­tack var­i­ous can­cers and the process of im­mune eva­sion can­cer cells use to evade de­struc­tion.
We­ber ex­plains that this ap­proach has been made pos­si­ble by a new use for CRISPR in drug dis­cov­ery. We­ber brought the idea to Third Rock, which she joined in 2015. And now she'll get a chance to make it a re­al­i­ty as in­ter­im CEO.
"It's a tool that is in­cred­i­bly ver­sa­tile and pow­er­ful," says We­ber about CRISPR. "It can be used to in­ter­ro­gate tens of thou­sands of genes at a time and get a very spe­cif­ic an­swer with a high lev­el of ac­cu­ra­cy."
"By virtue of the way we're screen­ing for these tar­gets," says Third Rock's Cary Pf­ef­fer, in­ter­im busi­ness chief, re­searchers are si­mul­ta­ne­ous­ly iden­ti­fy­ing tar­gets and ge­net­i­cal­ly val­i­dat­ing them. And by iden­ti­fy­ing the ge­net­ics they can, like the BR­CA-tar­get­ed PARPs, se­lect the pa­tients most like­ly to re­spond.
That's about all we know about Tan­go at this point. The com­pa­ny may sound like it's struc­tured more like an aca­d­e­m­ic lab than a com­mer­cial biotech com­pa­ny, but it's not, of course. Third Rock likes to seed these ear­ly ef­forts to see if it is worth a big Se­ries A launch, point­ed to spe­cif­ic tar­gets and drugs that can be brought in­to the clin­ic. But it's not ready yet to talk spe­cif­ic pro­grams.
Right now, We­ber tells me, the biotech has about a dozen staffers. That will dou­ble by the mid­dle of the year as the biotech ex­pands in Cam­bridge. In ad­di­tion to Ash­worth, here's the dream team of sci­en­tif­ic ad­vis­ers that Third Rock has gath­ered to help guide the ef­fort:
• José Basel­ga, Physi­cian-in-Chief at Memo­r­i­al Sloan Ket­ter­ing Can­cer Cen­ter
• Levi Gar­raway, SVP of Glob­al On­col­o­gy at Eli Lil­ly
• William Kaelin, Pro­fes­sor in the De­part­ment of Med­i­cine at the Dana-Far­ber Can­cer In­sti­tute, Har­vard Med­ical School and a Howard Hugh­es Med­ical In­sti­tute In­ves­ti­ga­tor
• Tim­o­thy K. Lu, As­so­ci­ate Pro­fes­sor of Bi­o­log­i­cal En­gi­neer­ing, Elec­tri­cal En­gi­neer­ing and Com­put­er Sci­ence at MIT
• An­toni Ribas, Pro­fes­sor of Med­i­cine, Surgery, and Mol­e­c­u­lar and Med­ical Phar­ma­col­o­gy at UCLA