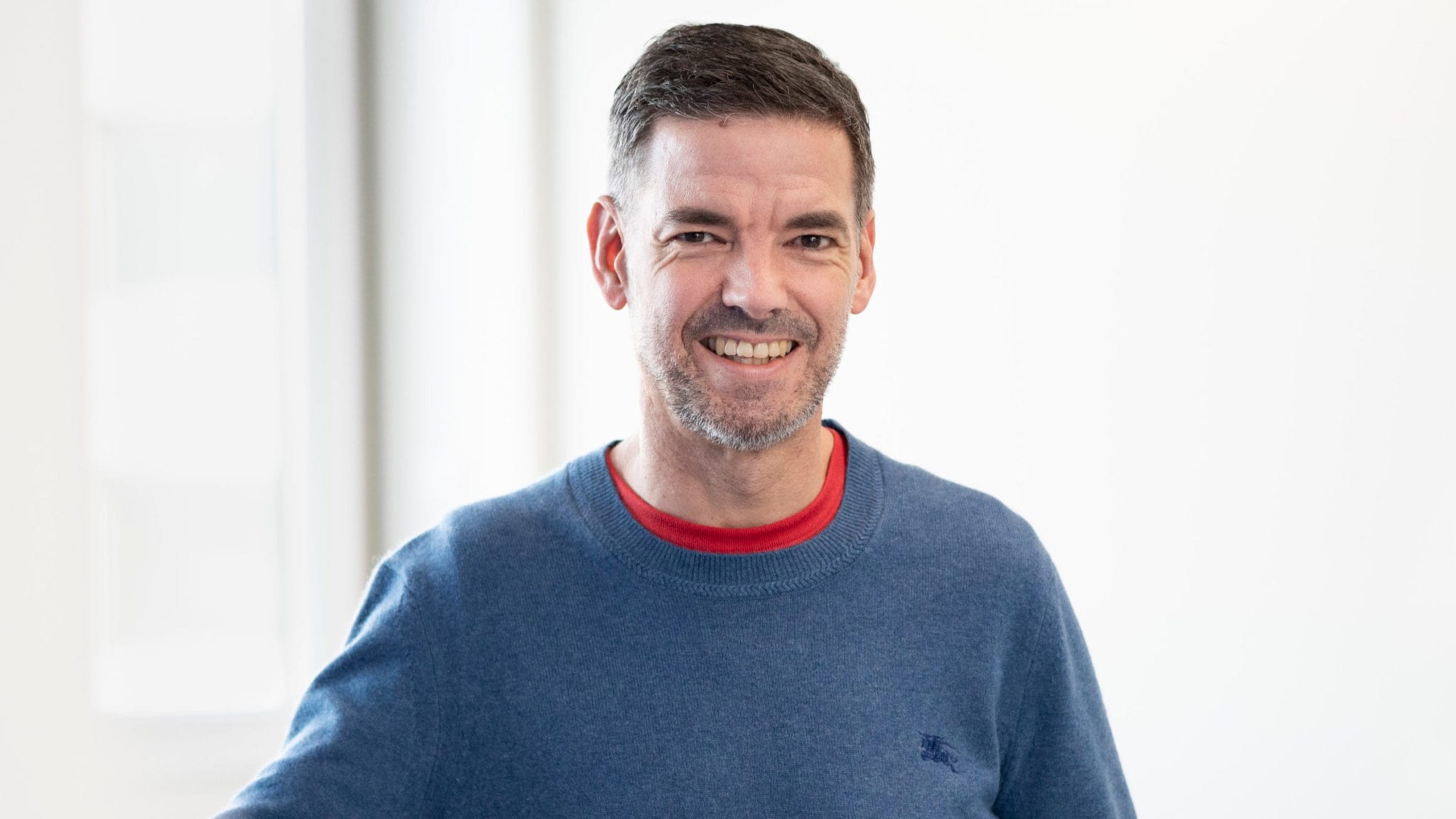 Markus Warmuth (Monte Rosa)
Monte Rosa pulls in $95M to test its 'mol­e­c­u­lar glues,' and the first tar­get is GSPT1
Pro­tein degra­da­tion has been a fundrais­ing hotbed in re­cent years, with in­vestors drool­ing over the po­ten­tial to drug the "un­drug­gable." Al­ready an in­vestor dar­ling, Monte Rosa Ther­a­peu­tics and its "mol­e­c­u­lar glues" are go­ing back to the well with the clin­ic on the hori­zon — and the biotech's fi­nal­ly re­veal­ing its first tar­get.
Monte Rosa hauled in a $95 mil­lion Se­ries C to pave the way for its lead pro­tein de­grad­er pro­gram to make a run to the clin­ic and flesh out its pipeline, the biotech said Fri­day. The round was led by Avoro Cap­i­tal Ad­vi­sors.
Un­like oth­er small mol­e­cule de­graders such as PRO­TAC that func­tion much like in­hibitors, Monte Rosa's de­graders help bind E3 lig­as­es — an en­zyme laden with ubiq­ui­tin, a key reg­u­la­to­ry pro­tein in the degra­da­tion process — with tar­get­ed dis­ease-caus­ing pro­teins. The re­sult­ing "glue" avoids the need for avail­able bind­ing sites, which are im­pos­si­ble to hit on the so-called "un­drug­gable" pro­teins.
Monte Rosa's lead pro­gram, which the biotech hopes to take in­to IND en­abling stud­ies by the mid­dle of the year, will tar­get GSPT1, a reg­u­la­to­ry pro­tein im­pli­cat­ed in the syn­thet­ic lethal­i­ty of sol­id tu­mor cells, CEO Markus War­muth told End­points News. It's the first time the com­pa­ny is show­ing its hand in terms of an ini­tial tar­get af­ter stay­ing mum through two pri­or fund­ing rounds.
The biotech plans to use the pro­ceeds to scale its drug dis­cov­ery plat­form for nov­el tar­gets as well as build its trans-At­lantic team in Boston and Basel, Switzer­land, War­muth said. Since the biotech last closed its $96 mil­lion Se­ries B in Sep­tem­ber, Monte Rosa has worked out the kinks in its dis­cov­ery plat­form and is ready to keep build­ing.
"The big break­throughs over the last six months have re­al­ly been on plat­form," he said. "We now have good val­i­da­tion that our com­pu­ta­tion­al ap­proach … has worked out, and we're look­ing to re­al­ly scale the plat­form ag­gres­sive­ly now."
Pro­tein degra­da­tion has turned in­to a hotbed of in­vest­ment in re­cent years, but "mol­e­c­u­lar glues" them­selves aren't brand new. Lep­rosy ther­a­py thalido­mide, first ap­proved way back in 1998, func­tions the same way but found its mech­a­nism of ac­tion large­ly by ac­ci­dent. Mean­while, oth­er pro­tein de­graders such as PRO­TAC look to ac­com­plish the same thing by act­ing as a func­tion­al link­er be­tween the pro­tein re­cep­tor and ubiq­ui­tin en­zyme.
That struc­ture makes PRO­TAC larg­er than mol­e­c­u­lar glues, which can lim­it its drug-like prop­er­ties and low­er its op­ti­miza­tion for spe­cif­ic tar­gets, War­muth said.
With its dis­cov­ery plat­form grow­ing, War­muth re­mained mum on where his team was look­ing for its next tar­gets, but did point specif­i­cal­ly to tran­scrip­tion fac­tor pro­teins that bind to DNA to turn cer­tain genes "on" or "off." Those pro­teins are an ob­vi­ous tar­get due to the vast ma­jor­i­ty of them be­ing und­drug­gable.
"In our pool of tar­gets we have dis­cov­ered, there's a clear en­rich­ment for tran­scrip­tion fac­tors," War­muth said. "We're not lim­it­ed to tran­scrip­tion fac­tors, but that's a fam­i­ly that is par­tic­u­lar­ly at­trac­tive."
Monte Rosa will have a hard time dif­fer­en­ti­at­ing it­self in a mol­e­c­u­lar glue field packed with com­peti­tors. In De­cem­ber, Neo­morph, a Dana-Far­ber-backed play at the field, snared a $105 mil­lion Se­ries A. Ear­li­er in the month, Ab­b­Vie placed a $55 mil­lion up­front bet on Fron­tier Med­i­cines to de­vel­op drug can­di­dates tar­get­ing E3 lig­as­es. Fron­tier will al­so be scout­ing small mol­e­cule binders to tar­get, Ab­b­Vie said.
Oth­er drug­mak­ers, in­clud­ing Sanofi, Roche, Bay­er, Gilead and Ver­tex, have all inked their own pro­tein degra­da­tion pacts in the re­cent past.