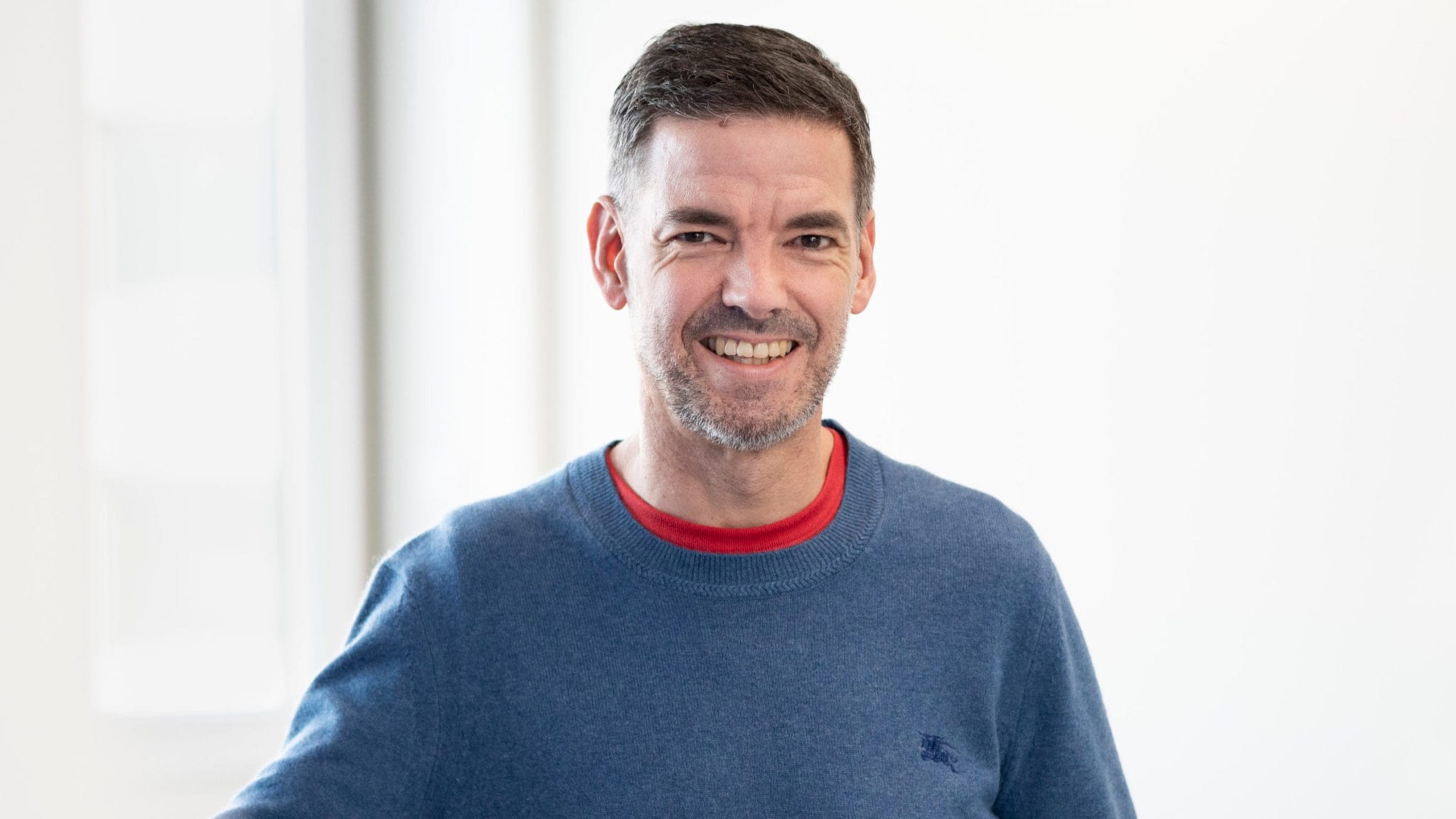 CEO Markus Warmuth (Monte Rosa)
Monte Rosa rakes in $96M Se­ries B as it pre­pares 'mol­e­c­u­lar glue' plat­form for IND-en­abling stud­ies
About four months af­ter com­plet­ing an ex­ten­sion to its Se­ries A, Monte Rosa Ther­a­peu­tics is putting its next foot for­ward with an­oth­er heap of cash.
The Boston-based biotech is back with $96 mil­lion in Se­ries B fi­nanc­ing with a goal to get its lead pro­gram ready for IND-en­abling stud­ies by the end of the year. Though Monte Rosa is keep­ing its spe­cif­ic tar­get a se­cret for now, the com­pa­ny has been re­search­ing how to uti­lize its pro­tein degra­da­tion tech­nol­o­gy in breast can­cer and non-small cell lung can­cer, among oth­er ar­eas.
"It's a pro­tein that we've found to be es­sen­tial in me­di­at­ing the ac­tiv­i­ty of a tran­scrip­tion fac­tor, one that the field has tried to find med­i­cines for for quite a while," CEO Markus War­muth told End­points News. "Be­cause of the breadth of can­cers that are de­pen­dent on that, it could be very broad."
Wednes­day's round was led by Ais­ling, with Ver­sant and New En­ter­prise As­so­ci­ates par­tic­i­pat­ing once again. New in­vestors in­clud­ed HBM, Cor­morant, GV, Amzak Health, Cas­din Cap­i­tal, Six­ty De­gree Cap­i­tal and Cam­bridge As­set Man­age­ment.
Monte Rosa's plat­form re­volves around de­vel­op­ing "mol­e­c­u­lar glues" that can re­pro­gram ubiq­ui­tin lig­as­es cen­tral to pro­tein degra­da­tion. By tak­ing con­trol of this process, the biotech hopes to redi­rect the body's nat­ur­al degra­da­tion ef­forts and elim­i­nate the pro­teins al­to­geth­er rather than mere­ly in­hib­it their func­tions.
His­tor­i­cal­ly, War­muth said, many drugs have at­tempt­ed to fol­low the in­hi­bi­tion method, but that re­quires tar­gets to have an ac­tive site. Monte Rosa's mol­e­c­u­lar glues al­low the biotech to go af­ter tar­gets that don't have such sites, es­pe­cial­ly when it comes to the no­to­ri­ous­ly dif­fi­cult area of tran­scrip­tion.
"Part of the ex­cite­ment around our plat­form is we can fi­nal­ly go very sys­tem­at­i­cal­ly af­ter tran­scrip­tion, with few ex­cep­tions," War­muth said. "Try­ing to go af­ter the in­ter­ac­tion be­tween a tran­scrip­tion fac­tor and DNA has been in­her­ent­ly dif­fi­cult, and so this mol­e­c­u­lar glue-based plat­form that we have re­al­ly of­fers up that op­por­tu­ni­ty."
War­muth com­pared Monte Rosa's ap­proach with that of PRO­TACs, which he de­scribed as a scaf­fold, with one part bind­ing to the ubiq­ui­tin lig­ase and the oth­er to the tar­get of in­ter­est, con­nect­ed to a hy­dropho­bic link­er that unites those two paths. Though that makes the mol­e­cules rel­a­tive­ly big, this helps it in­duce changes with­in the lig­as­es that ul­ti­mate­ly dri­ve the dis­ease-fight­ing func­tion.
The best known ex­am­ple of a glue-based de­grad­er is lenalido­mide, the mul­ti­ple myelo­ma chemother­a­py drug made by Cel­gene, War­muth said. In this ap­proach, two tran­scrip­tion fac­tors are glued to­geth­er to the lig­ase and trans­formed in­to the "per­fect shape" to be de­stroyed in help­ing treat the can­cer.
Pro­tein degra­da­tion it­self isn't all that new, but mon­ey has poured in­to the area re­cent­ly and es­pe­cial­ly this year. Back in March, the biotechs Kymera and Nurix com­bined to raise $220 mil­lion on back-to-back days, and both went pub­lic over the sum­mer. Cur­rent­ly, on­ly Arv­inas' pro­tein de­graders, an an­dro­gen re­cep­tor-tar­get­ing drug for prostate can­cer and an es­tro­gen re­cep­tor-tar­get­ing drug for breast can­cer, have reached the clin­ic, get­ting in­to hu­man test­ing in 2019.
But what War­muth hopes sep­a­rates Monte Rosa from the pack is the spe­cif­ic fo­cus on their glue-based tech­nol­o­gy. De­spite keep­ing in­for­ma­tion about their lead pro­gram — as well as the rest of their pipeline — close to the chest, War­muth ex­pressed con­fi­dence in the plat­form and the team his com­pa­ny has as­sem­bled.
"The rea­son why we're fo­cus­ing on it is re­al­ly this promise of now go­ing af­ter pre-clin­i­cal­ly val­i­dat­ed tar­gets, things we've al­ways want­ed to go af­ter but have es­caped be­cause there's no drug­gable site," War­muth said. "That's re­al­ly what dis­tin­guish­es us from the field sci­en­tif­i­cal­ly."