Months af­ter $10M Se­ries A, rare dis­ease AI up­start Healx hauls in $56M in fresh fund­ing
In 2010, Nick Sireau quit his job to fo­cus sole­ly on the pa­tient group he had set up to help his sons di­ag­nosed with a rare ge­net­ic dis­ease called alka­p­tonuria (AKU). Re­searchers had found a fea­si­ble treat­ment from an un­like­ly source: a weed­killer, but it was be­ing used to help in­fants with a dif­fer­ent dis­or­der. Sireau would then con­front the per­ils of the tra­di­tion­al tri­al-and-er­ror drug dis­cov­ery process that de­mands time and mon­ey.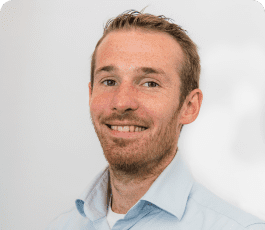 Tim Guil­liams
In 2014, two sci­en­tists met Sireau, who had been fierce­ly lob­by­ing and fundrais­ing to get UK au­thor­i­ties to tri­al the com­pound in pa­tients with AKU. The en­counter sparked the two re­searchers — the British sci­en­tist be­hind Vi­a­gra, David Brown, and a bio­engi­neer from Cam­bridge, Tim Guil­liams — to work on mar­ry­ing the con­cept of drug re­pur­pos­ing with AI and ma­chine learn­ing, par­tic­u­lar­ly for rare con­di­tions. Soon, their com­pa­ny — Healx — was born.
This Ju­ly, the Cam­bridge, UK-based com­pa­ny raised $10 mil­lion in a Se­ries A round of fund­ing. On Wednes­day, Healx un­veiled a fresh $56 mil­lion in­jec­tion — as it preps for a Phase IIa clin­i­cal tri­al ex­pect­ed to ini­ti­ate in the first quar­ter of 2020 — in pa­tients with Frag­ile X syn­drome, a con­di­tion that spawns de­vel­op­men­tal prob­lems and is con­sid­ered the lead­ing ge­net­ic cause of autism.
The tri­al will eval­u­ate the safe­ty and ef­fi­ca­cy of a com­bi­na­tion ther­a­py, Guil­liams told End­points News, de­clin­ing to pro­vide fur­ther de­tail.
"If you look at com­bi­na­tions of two or three drugs, you have about 13 bil­lion pos­si­bil­i­ties per dis­ease — so how do you se­lect the top 10, the top 20? And we don't go be­yond that," Guil­liams said. Healx's AI plat­form claims to short­en the dis­cov­ery-to-clin­ic time­line to as lit­tle as 24 months.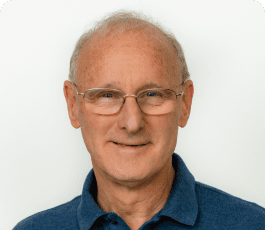 David Brown
Healx's ap­proach does not lean on an ini­tial hy­poth­e­sis. "We let the al­go­rithm de­cide which dis­eases we're go­ing to work on, which drugs are be­ing matched. And then we work out a mech­a­nism or hy­poth­e­sis af­ter­wards," he said.
So far, Healx has launched 10 pre­clin­i­cal pro­grams across a pletho­ra of in­di­ca­tions — of which four (in­clud­ing the Frag­ile X pro­gram) have reaped re­sults so far, Guil­liams said, not­ing that each of these read­outs has been pos­i­tive. With this Se­ries B, the plan is to launch an­oth­er 40 pre­clin­i­cal pro­grams, he added.
If they are suc­cess­ful — with any of these shots on goal — the plan is to make sure pric­ing is not in the typ­i­cal or­phan drug price range which hov­ers around $240,000 per pa­tient per year, Guil­liams said.
Re­pur­pos­ing drugs on pur­pose (or by ac­ci­dent) has yield­ed some suc­cess — that the process in­volves large­ly de-risked com­pounds, low­er de­vel­op­men­tal costs, and briefer time­lines doesn't hurt ei­ther.
Vi­a­gra is, of course, the most heav­i­ly cit­ed ex­am­ple. The drug, known chem­i­cal­ly as silde­nafil, was orig­i­nal­ly be­ing test­ed as a treat­ment for coro­nary hy­per­ten­sion — but a pesky side ef­fect felt by pa­tients in tri­als led to its even­tu­al ap­proval as an erec­tile dys­func­tion drug.
Then there's the seda­tive thalido­mide — which gained no­to­ri­ety af­ter its link to se­vere skele­tal birth de­fects trig­gered its with­draw­al in 1957. How­ev­er, years lat­er it was deemed ef­fec­tive as a can­cer treat­ment, even breed­ing the de­vel­op­ment and ap­proval of even more suc­cess­ful de­riv­a­tives, such as Cel­gene's block­buster Revlim­id.
Mean­while, Mer­ck's Vioxx — which was un­cer­e­mo­ni­ous­ly tak­en off shelves af­ter its link to dou­bling pa­tients' risk of heart at­tack and stroke emerged — could resur­face as a gener­ic treat­ment for a side ef­fect ex­pe­ri­enced by he­mo­phil­ia pa­tients. The gener­ic ver­sion is be­ing prepped for a piv­otal tri­al slat­ed to be­gin next year.
But akin to tra­di­tion­al drug de­vel­op­ment, drug re­pur­pos­ing has al­so seen its share of set­backs. Two ex­am­ples of late-stage fail­ures in­clude the bid to use the an­ti­his­t­a­mine, la­trepir­dine, as a treat­ment for Hunt­ing­ton's dis­ease, as well as the pur­suit of re­pur­pos­ing the an­tibi­ot­ic, cef­tri­ax­one, as a med­i­cine for ALS.
Healx's Se­ries B was led by Eu­ro­pean VC firm Atom­i­co and joined by Glob­al Brain and btov Part­ners. All pre­vi­ous in­vestors, in­clud­ing Balder­ton Cap­i­tal, Amadeus Cap­i­tal Part­ners and Jonathan Mil­ner, al­so par­tic­i­pat­ed in the round.
Healx did not ini­tial­ly plan to raise more mon­ey this year, but in­ter­est in their ap­proach bal­looned giv­en their progress, Guil­liams said. "I think that's a re­al­ly good sign for the in­vest­ment land­scape in the UK and Eu­rope be­cause for Eu­rope it's a pret­ty large B round…com­pared to the US."
"And I'm won­der­ing if part of that is let's make sure we in­vest be­fore Brex­it kicks in."