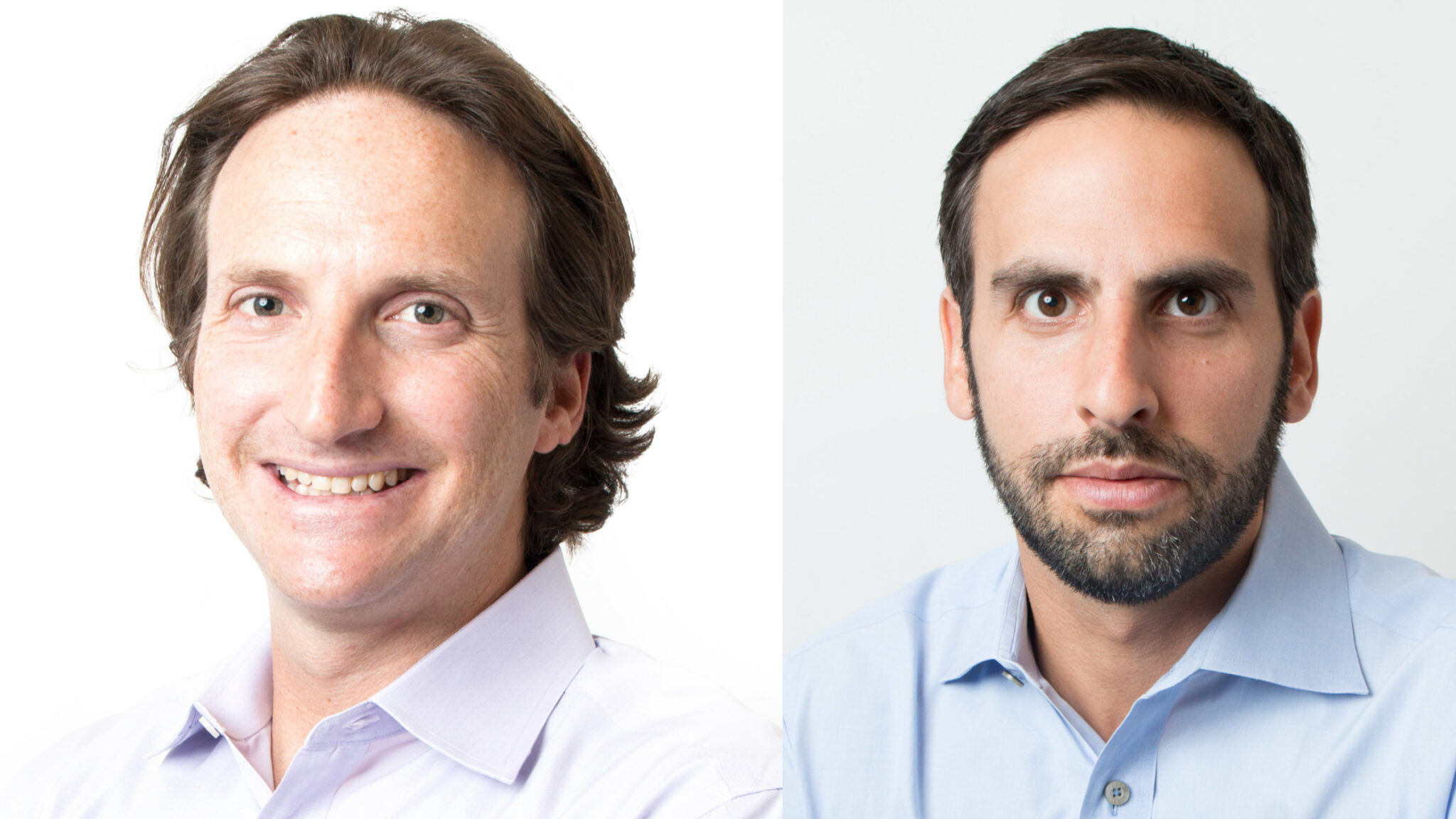 Terray Therapeutics CEO Jacob Berlin (L) and CFO and COO Eli Berlin
Months af­ter adding $60M to cof­fers, AI start­up Ter­ray nabs dis­cov­ery pact with Google's Cal­i­co
A small Cal­i­for­nia biotech emerged from stealth last year to go af­ter drug dis­cov­ery's "da­ta prob­lem," and now the AI out­fit has an­nounced its first pub­lic part­ner­ship.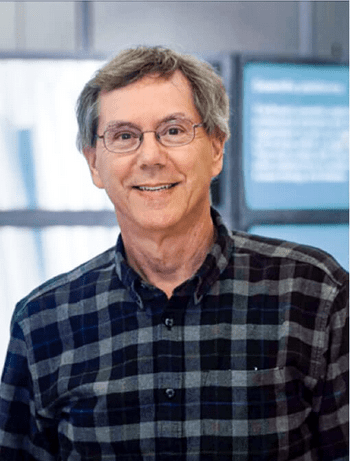 Art Levin­son
Ter­ray Ther­a­peu­tics put out word Wednes­day that it reached a deal with Cal­i­co Life Sci­ences, the Google-backed an­ti-ag­ing biotech co-found­ed by in­dus­try leg­end, bil­lion­aire and cur­rent CEO Art Levin­son, the for­mer head over at Genen­tech and cur­rent chair­man at Ap­ple.
The premise of the deal, Ter­ray CEO Ja­cob Berlin tells End­points News, is that Ter­ray will be us­ing its AI drug dis­cov­ery plat­form with cer­tain tar­gets that Cal­i­co is look­ing at, iden­ti­fy­ing po­ten­tial lead com­pounds in-house that could be fur­ther out-li­censed to Cal­i­co. Then, Cal­i­co would as­sume re­spon­si­bil­i­ty for de­vel­op­ment and com­mer­cial­iza­tion.
While Ter­ray would not dis­close spe­cif­ic tar­gets, the biotech will be look­ing at "dis­eases of ag­ing," cit­ing one of those dis­eases as can­cer. Fi­nan­cial specifics re­main un­known, but Ter­ray will re­ceive a pay­ment up­front and re­main el­i­gi­ble for mile­stones and po­ten­tial roy­al­ties on net sales, per a state­ment.
Ja­cob Berlin said that Ter­ray and Cal­i­co have al­ready been in dis­cus­sions for some time be­fore the deal was set.
"As we had those dis­cus­sions, I think both sides re­al­ly saw the op­por­tu­ni­ty here to pair their se­lec­tion of tar­gets and their ex­per­tise in ag­ing-re­lat­ed dis­eases with our chem­i­cal dis­cov­ery en­gine," Ja­cob Berlin said, adding that "we're ex­cit­ed to get go­ing with them."
As a for­mer as­so­ciate pro­fes­sor at the City of Hope, Ja­cob Berlin had start­ed work on Ter­ray's plat­form more than six years be­fore Ter­ray spun out of City of Hope in Oc­to­ber 2018. Ter­ray's plat­form fea­tures nick­el-sized chips, with 32 mil­lion wells that can hold one mol­e­cule per well. Then, Ter­ray can screen these mol­e­cules against po­ten­tial tar­gets in a mat­ter of min­utes, re­port­ing that da­ta to ma­chine learn­ing mod­els and pre­dict­ing which mol­e­cules should go for­ward for ad­di­tion­al screen­ing.
This is not Ter­ray's on­ly part­ner­ship, Ja­cob Berlin not­ed — say­ing that there are on­go­ing part­ner­ships with cer­tain biotech and phar­ma com­pa­nies. How­ev­er, those re­main undis­closed. And in the mean­time, Ter­ray will be work­ing on its own in­ter­nal pipeline, which is cur­rent­ly fo­cused on im­munol­o­gy.
While Ja­cob Berlin is the CEO, he brought his old­er broth­er, Eli, on board as CFO and COO.
Cal­i­co has been around since 2013, with now ex-Google su­per­star (and GV founder) Bill Maris as its first CEO. It had inked deals with oth­er com­pa­nies/re­search groups in its ear­ly days, such as Ab­b­Vie, Broad In­sti­tute and the Buck In­sti­tute for Re­search on Ag­ing.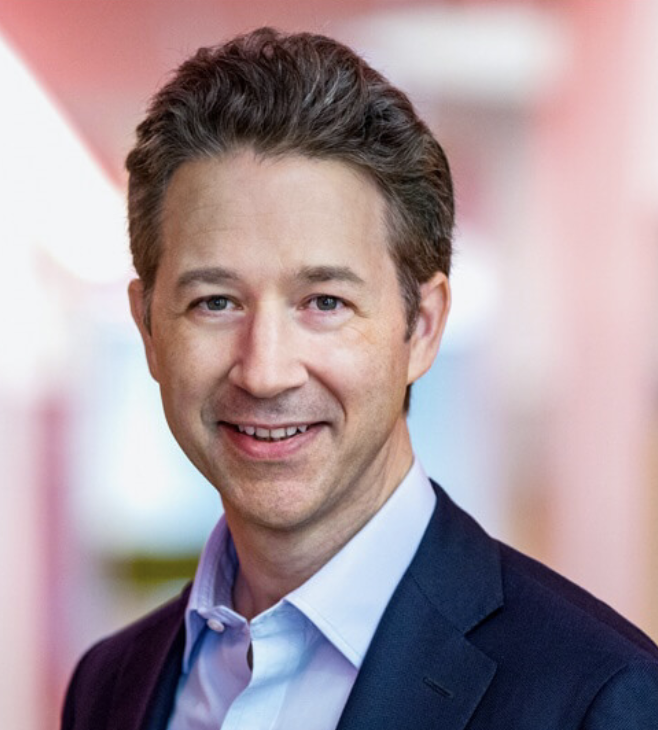 Jonathan Lewis
And while Cal­i­co em­ployed some of the top sci­en­tists in the ini­tial years af­ter its found­ing, it lost two of its high­est pro­file re­searchers in late 2017 and ear­ly 2018: R&D chief Hal Bar­ron (who left to run R&D at GSK be­fore leav­ing for his CEO po­si­tion at se­cre­tive an­ti-ag­ing out­fit Al­tos Labs) and AI chief Daphne Koller, who went on to found in­sitro and is cur­rent­ly CEO.
Cal­i­co's CBO Jonathan Lewis wrote in a state­ment that Cal­i­co looks for­ward to part­ner­ing with the team at Ter­ray.
Ter­ray emerged ear­li­er this year af­ter spend­ing three years in stealth — com­ing out swing­ing with a $60 mil­lion Se­ries A round led by Madrona Ven­ture Group. Oth­er in­vestors in­clud­ed Two Sig­ma Ven­tures, Dig­i­tal­is Ven­tures, KdT Ven­tures, Gold­crest Cap­i­tal, XTX Ven­tures, Sah­sen Ven­tures, Green­trail Cap­i­tal and Alexan­dria Ven­ture In­vest­ments.