Months away from com­plet­ing a key sick­le cell tri­al, up­start Imara scores $63M in round co-led by Ar­ix, Or­bimed
A Cam­bridge, Mass­a­chu­setts-based sick­le cell dis­ease start­up that launched about three years ago has sparked the in­ter­est of UK life sci­ences com­pa­ny Ar­ix, which has agreed to co-lead a $63 mil­lion round of fi­nanc­ing for the drug de­vel­op­er Imara a few months ahead of the com­ple­tion of a key Phase II study.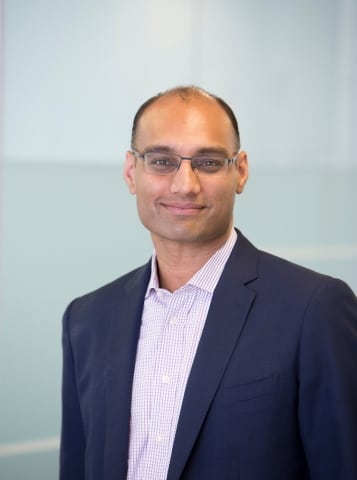 Rahul Bal­lal
Imara burst in­to the biotech zeit­geist in June 2016 — as a col­lab­o­ra­tion be­tween or­phan drug ac­cel­er­a­tor Cy­dan De­vel­op­ment and Lund­beck — with $31 mil­lion in Se­ries A fund­ing from a slew of in­vestors, in­clud­ing New En­ter­prise As­so­ci­ates and Pfiz­er Ven­ture In­vest­ments. Since then it has en­list­ed the ser­vices of Rahul Bal­lal — who is tap­ping his busi­ness de­vel­op­ment ex­pe­ri­ence at North­ern Bi­o­log­ics and Flex­ion Ther­a­peu­tics and his VC chops from Ver­sant Ven­tures and No­var­tis Ven­ture Fund — in his role as CEO.
Imara is fo­cused on its sole ex­per­i­men­tal drug, IMR-687, for sick­le cell dis­ease (SCD) — a group of in­her­it­ed red blood cell dis­or­ders that large­ly af­flict those of African an­ces­try. SCD pa­tients have atyp­i­cal he­mo­glo­bin mol­e­cules, which can dis­tort red blood cells in­to a sick­le, or cres­cent, shape. Symp­toms such as ane­mia, re­peat­ed in­fec­tions and pe­ri­od­ic episodes of sear­ing pain be­gin to ap­pear in ear­ly child­hood. These episodes de­prive the body of oxy­gen-rich blood, which can cul­mi­nate in wide­spread tis­sue and or­gan dam­age, par­tic­u­lar­ly in the lungs, kid­neys, spleen, heart and brain, and dras­ti­cal­ly di­min­ish life ex­pectan­cy.
IMR-687 — an in­hibitor of phos­pho­di­esterase-9 (PDE9i) in blood cells — is de­signed to to treat the un­der­ly­ing caus­es of SCD by tar­get­ing the same bio­chem­i­cal path­way as stan­dard sick­le cell treat­ment (and chemother­a­peu­tic agent) hy­drox­yurea, but sans its safe­ty is­sues. Hy­drox­yurea makes the red blood cells big­ger, help­ing them stay rounder and more flex­i­ble — and makes them less like­ly to turn in­to a sick­le shape. In an­i­mal mod­els, IMR-687 has been shown to in­crease fe­tal glo­bin, sub­vert­ing the poly­mer­iza­tion of the sick­led he­mo­glo­bin — there­by re­duc­ing red blood cell sick­ling, red blood cell death and the oc­clu­sion of blood ves­sels. PDE9 in­hi­bi­tion al­so di­min­ish­es white blood cell "stick­i­ness" which fur­ther lessens the block­age of blood ves­sels, Imara said.
The drug is cur­rent­ly be­ing test­ed in a mid-stage study, which is ex­pect­ed to be con­clud­ed by June. Ini­tial da­ta is ex­pect­ed by the sec­ond half of this year, and the full read­out in the first quar­ter of 2020, an Ar­ix spokesper­son told End­points News.
Oth­er than hy­drox­yurea — which has been used for decades for sick­le cell — Em­maus Med­ical's En­dari was ap­proved in 2017 for adult and pe­di­atric pa­tients to re­duce the acute com­pli­ca­tions of sick­le cell dis­ease. Oth­er de­vel­op­ers, in­clud­ing No­var­tis $NVS, Glob­al Blood Ther­a­peu­tics $GBT, CRISPR Ther­a­peu­tics $CR­SP/Ver­tex $VRTX and blue­bird bio $BLUE (whose gene ther­a­py-in-de­vel­op­ment gar­nered a flur­ry of at­ten­tion in a re­cent 60 min­utes episode) are al­so de­vel­op­ing drugs for the or­phan dis­ease that af­fects an es­ti­mat­ed 100,000 Amer­i­cans.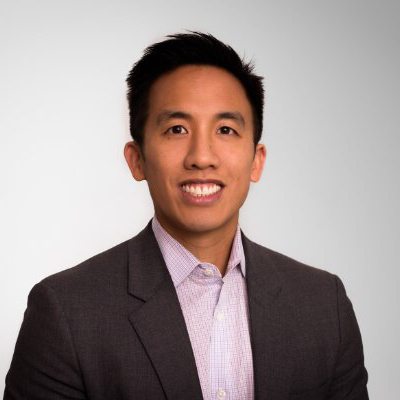 Mark Chin
The Se­ries B round for Imara was co-led by new in­vestors Ar­ix and Or­bimed Ad­vi­sors, and in­clud­ed the par­tic­i­pa­tion of RA Cap­i­tal and Rock Springs Cap­i­tal, as well as ex­ist­ing in­vestors NEA, Pfiz­er Ven­tures, Bay City Cap­i­tal, Lund­beck­fonden Ven­tures and Alexan­dria Ven­ture In­vest­ments. The in­jec­tion will be used for clin­i­cal de­vel­op­ment for the sick­le cell pro­gram, as well as broad­er ap­pli­ca­tions in be­ta tha­lassemia and oth­er haema­to­log­i­cal con­di­tions.
As part of the fi­nanc­ing, Ar­ix has com­mit­ted to in­vest $15 mil­lion for a 10% stake in Imara and Ar­ix's in­vest­ment di­rec­tor Mark Chin will join Imara's board, it said on Mon­day.