Paul Hudson, Sanofi CEO (Eric Piermont/AFP via Getty Images)
More pro­gram cuts ahead as Sanofi CEO Paul Hud­son con­tin­ues to re­shape the com­pa­ny
One quar­ter in­to the new year, Sanofi CEO Paul Hud­son re­mains stead­fast on his mis­sion to re­shape the com­pa­ny — and that will mean some se­ri­ous pipeline prun­ing, par­tic­u­lar­ly in the gen­er­al med­i­cines unit.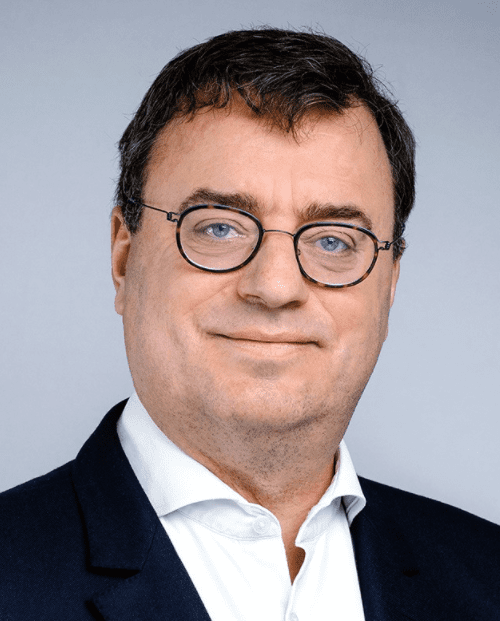 Olivi­er Charmeil
In late 2019 and ear­ly 2020, Sanofi's gen­er­al med­i­cines unit boast­ed more than 350 prod­uct fam­i­lies, ac­cord­ing to Olivi­er Charmeil, EVP of gen­er­al med­i­cines. By the end of this year, the com­pa­ny aims to re­duce that fig­ure to about 125, ei­ther by di­vest­ing or dis­con­tin­u­ing pro­grams. And by 2025, the goal is to sit at right around 100 prod­uct fam­i­lies.
"I think the team­work that's go­ing on be­tween the busi­ness unit heads… is re­al­ly im­por­tant to give us the op­por­tu­ni­ty to re­de­ploy re­source ei­ther to the bot­tom line or in­to R&D, and I think we're re­al­ly get­ting in­to a good ca­dence on that," Hud­son said on the call.
That prun­ing will ap­par­ent­ly start with four in­ves­ti­ga­tion­al HSV 2 vac­cines for adults with re­cur­rent gen­i­tal her­pes. Sanofi re­vealed in its Q1 news re­lease that it's dis­con­tin­u­ing a Phase I study test­ing the four vac­cines for safe­ty and ef­fi­ca­cy, with­out of­fer­ing much more de­tail.
All that flex­i­bil­i­ty should leave Sanofi open for some in­ter­est­ing R&D moves, Hud­son hint­ed, adding that he aims to trans­form the com­pa­ny's on­col­o­gy and neu­rol­o­gy port­fo­lios in­to "in­dus­try-lead­ing pipelines."
How­ev­er, when it comes to M&A, he said his strat­e­gy re­mains the same. While mak­ing it clear that Sanofi is look­ing to add to its pipeline, he said the com­pa­ny will re­main "dis­ci­plined."
"It's clear that some prices have fall­en, but it's al­ways been for us about pick­ing the right tar­get and the right as­set. It's nev­er been about size. It's al­ways been about the right thing, and that hasn't changed for us. I think that just stays busi­ness as usu­al," he said. "If we see the right thing, we'll move, that's been the same since the very be­gin­ning, at least since I've been here."
Hud­son was tapped to the helm in 2019 and has since been on a mis­sion to re­vive Sanofi's rep­u­ta­tion as a leader in drug re­search. Noth­ing is off the ta­ble when it comes to re­struc­tur­ing the com­pa­ny, he said ear­li­er this year, adding that the team has al­ready come a long way.
The chief ex­ec­u­tive culled a hand­ful of pro­grams last year, he re­vealed in the Q4 re­port, in­clud­ing one eval­u­at­ing Sar­clisa in pa­tients await­ing kid­ney treat­ment, and an­oth­er for SAR445088, a com­ple­ment C1s in­hibitor, in im­mune throm­bo­cy­tope­nia (ITP).
Sar­clisa had strug­gled on the up­take, as the drug was first ap­proved about a week and a half be­fore the WHO de­clared a glob­al pan­dem­ic last year, lim­it­ing pa­tient ac­cess. Now, it's dri­ving the phar­ma gi­ant's growth in on­col­o­gy, rak­ing in €65 mil­lion (over $68 mil­lion), up from just €34 mil­lion (un­der $36 mil­lion) in the same pe­ri­od last year.
The com­pa­ny al­so re­vealed in its Q4 re­sults that it plans on shav­ing about 6,000 jobs in an ef­fort to be­come more "ag­ile." Ex­ecs said at the time that they were aim­ing for a head­count of around 90,000 by the end of the year.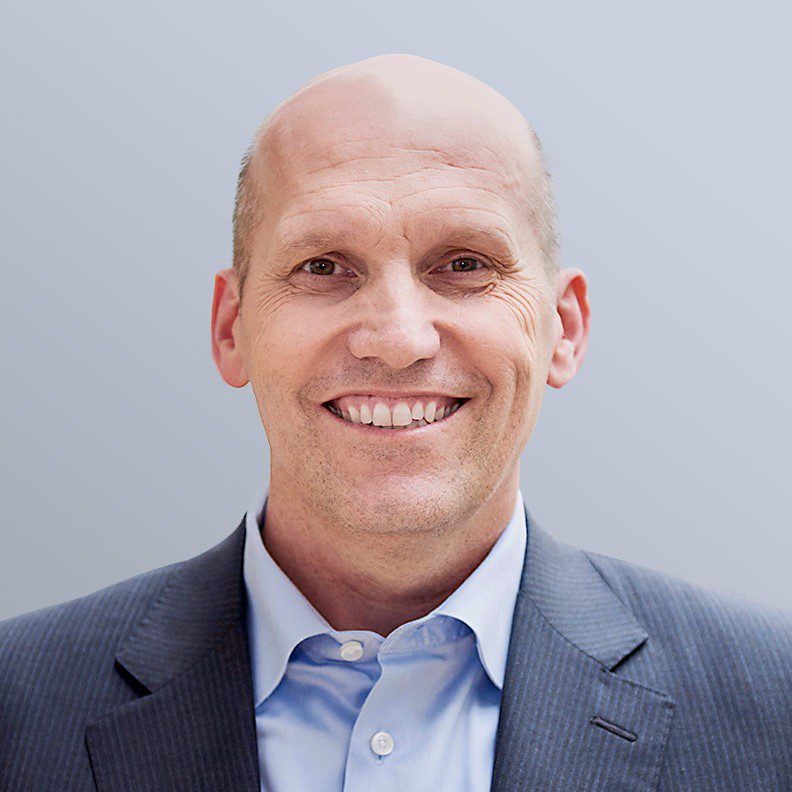 Bill Si­bold
Look­ing ahead, Dupix­ent will be a big part of Sanofi's growth, ac­cord­ing to Bill Si­bold, EVP of spe­cial­ty care and pres­i­dent of Sanofi's North Amer­i­ca op­er­a­tions. The megablock­buster — which tar­gets both IL-4 and IL-13 — earned €1.6 bil­lion (near­ly $1.7 bil­lion) last quar­ter, up 45.7%.
"We are still on­ly at the be­gin­ning of our jour­ney with ap­prox­i­mate­ly 8% mar­ket pen­e­tra­tion in adults," Si­bold said on the call.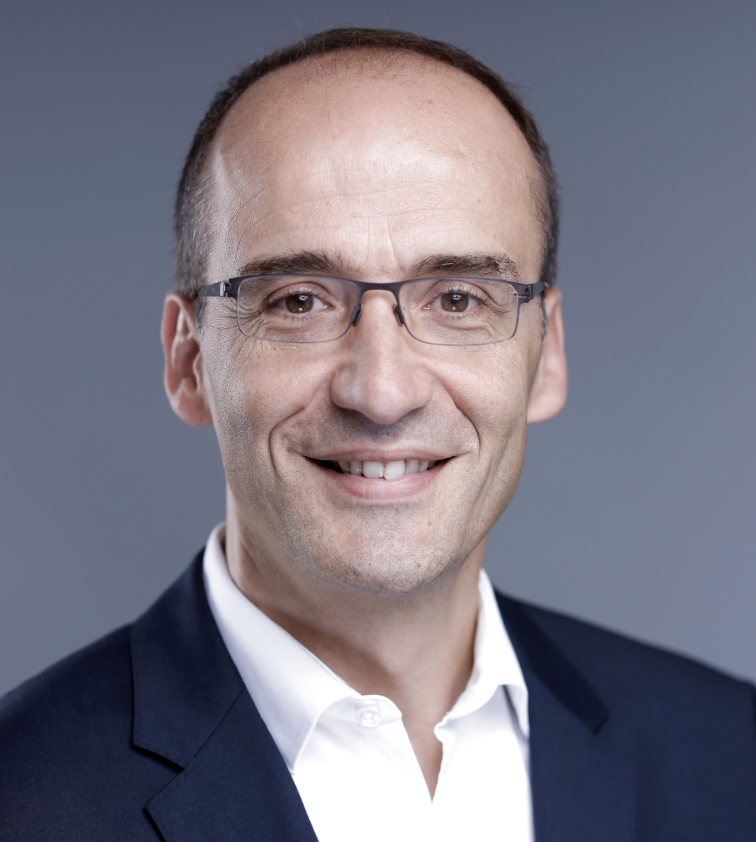 Thomas Tri­om­phe
Just in the last cou­ple of months, the drug has snagged pri­or­i­ty re­view in eosinophilic esophagi­tis (EoE) for pa­tients 12 and old­er, and mod­er­ate-to-se­vere atopic der­mati­tis in kids be­tween 6 months and 5 years old. Sanofi is al­so look­ing to ex­pand the la­bel in­to un­con­trolled pruri­go nodu­laris and chron­ic pru­ri­tus of un­known ori­gin.
The com­pa­ny's al­so pre­dict­ing an­oth­er record sales year for its flu prod­ucts, de­spite an 18.2% de­cline in the first quar­ter, which vac­cine head Thomas Tri­om­phe said is "tra­di­tion­al­ly a low quar­ter for flu sales."
Tri­om­phe al­so not­ed that the com­pa­ny is "all in and full speed" on mR­NA pro­grams, af­ter out­lin­ing plans last sum­mer to spend €400 mil­lion ($437 mil­lion) a year on its mR­NA ef­fort. Last month, Hud­son sketched out a $1 bil­lion-plus in­vest­ment for a new mR­NA cen­ter in France. And last year, the com­pa­ny laid out some pos­i­tive ear­ly re­sults for an mR­NA-based Covid vac­cine can­di­date.
Sanofi was one of the phar­ma com­pa­nies to get out ear­ly in the Covid-19 vac­cine race us­ing a more tra­di­tion­al ap­proach, but that de­railed when the com­pa­ny saw weak re­spons­es in old­er adults.
"While we may have been a lit­tle bit lat­er to the par­ty on mR­NA, cer­tain­ly we feel like we've caught right up and ac­tu­al­ly un­der­stand what it takes to go for­ward and dif­fer­en­ti­ate it," Hud­son said. "I think we're go­ing to pos­si­bly sur­prise every­body, which is al­ways a good thing."