More re­search is need­ed to jus­ti­fy use of 'med­i­c­i­nal' cannabis: UK agen­cies
A con­cert­ed cam­paign to un­lock the use of cannabis to treat se­vere child­hood epilep­sy prompt­ed the British au­thor­i­ties last year to sanc­tion its use in cer­tain pa­tients, when oth­er med­i­cines have failed, af­ter con­sul­ta­tion with a spe­cial­ist doc­tor. On Thurs­day, NHS Eng­land and cost-ef­fec­tive­ness watch­dog NICE un­veiled their pre­lim­i­nary rec­om­men­da­tions on the adop­tion of cannabis-de­rived med­i­cines for a va­ri­ety of con­di­tions. In short, they want more re­search to jus­ti­fy the med­ical use of cannabis.
NHS Eng­land is­sued a re­view that un­der­scored a pauci­ty of long-term safe­ty and ef­fi­ca­cy of med­i­c­i­nal cannabis, ac­knowl­edg­ing that clin­i­cians have found that some pa­tients with se­vere treat­ment-re­sis­tant epilep­sy do re­spond to cannabis-based ther­a­py and that ob­ser­va­tion­al da­ta sug­gest cannabis ther­a­py can di­min­ish seizure fre­quen­cy, re­sult­ing in few­er trips to emer­gency rooms and a bet­ter qual­i­ty of life.
While med­i­c­i­nal cannabis was be­ing con­sid­ered on a case-by-case ba­sis since last No­vem­ber, the lack of ran­dom­ized con­trol tri­al (RCT) da­ta is a ma­jor hur­dle to pre­scrib­ing, in ad­di­tion to the cost of ac­quir­ing the prod­uct, which is not read­i­ly at­tain­able on the NHS or by NHS Trusts.
Con­se­quent­ly, the NHS rec­om­mend­ed two clin­i­cal tri­als be set up.
In par­al­lel, NICE rec­om­mend­ed fur­ther re­search in­to the use of cannabis-based prod­ucts in in­di­ca­tions such as fi­bromyal­gia, chron­ic pain, nau­sea and vom­it­ing and spas­tic­i­ty.
The agency al­so high­light­ed that it was un­able to make a rec­om­men­da­tion for the use of cannabis-de­rived med­i­cines in se­vere treat­ment-re­sis­tant epilep­sy, cit­ing a lack of clear ev­i­dence of ben­e­fit. (GW Phar­ma's FDA-ap­proved cannabis-de­rived drug for epilep­sy, Epid­i­olex, is un­der Eu­ro­pean re­view.)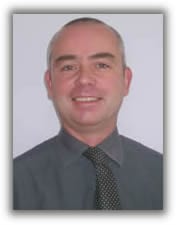 Si­mon Wig­glesworth Epilep­sy Ac­tion
"For those af­fect­ed by se­vere epilep­sies, hope is of­ten in short sup­ply. We recog­nise how dis­ap­point­ing the draft rec­om­men­da­tions will be for many. Hav­ing al­ready wait­ed al­most a year for this guid­ance, the prospect of wait­ing many years more for tri­als to be com­plet­ed is un­ac­cept­able," Si­mon Wig­glesworth, deputy chief ex­ec­u­tive at UK-based Epilep­sy Ac­tion, told End­points News.
On the ba­sis of a lack of cost-ef­fec­tive­ness, NICE al­so ad­vo­cat­ed against the use of GW Phar­ma's $GW­PH ap­proved cannabis-de­rived spray Sativex in pa­tients with spas­tic­i­ty. In ad­di­tion, NICE said that that oth­er cannabis-based med­i­c­i­nal prod­ucts should not be of­fered to treat spas­tic­i­ty un­less as part of a clin­i­cal tri­al. NICE did, how­ev­er, en­dorse the use of syn­thet­ic cannabis treat­ment nabilone, as an add-on treat­ment for adults with chemother­a­py-in­duced nau­sea and vom­it­ing that haven't re­spond­ed to con­ven­tion­al med­i­cine.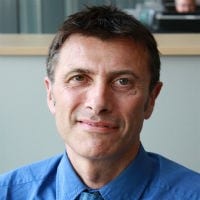 Paul Chrisp NICE
"We recog­nise that some peo­ple will be dis­ap­point­ed…How­ev­er, we were con­cerned when we be­gan de­vel­op­ing this guid­ance that a ro­bust ev­i­dence base for these most­ly un­li­censed prod­ucts was prob­a­bly lack­ing," Paul Chrisp, di­rec­tor of the Cen­tre for Guide­lines at NICE, said in a state­ment. "Hav­ing now con­sid­ered all the avail­able ev­i­dence it's there­fore not sur­pris­ing that the com­mit­tee has not been able to make many pos­i­tive rec­om­men­da­tions about their use."
While the UK is slow­ly build­ing the ev­i­dence case to eval­u­ate the po­ten­tial med­i­c­i­nal prop­er­ties of cannabis — in the Unit­ed States, re­searchers have found that gain­ing ac­cess to cannabis for med­ical re­search has been a frus­trat­ing, up­hill bat­tle. A ma­jor­i­ty of US states have sanc­tioned the use of cannabis in a med­ical and/or recre­ation­al ca­pac­i­ty — but at the fed­er­al lev­el, it re­mains a sched­ule 1 sub­stance con­sid­ered to have no med­i­c­i­nal val­ue.
So­cial im­age: Shut­ter­stock