Mov­ing on from a tri­al dis­as­ter, Juno re­ports pos­i­tive da­ta for JCAR017 -- and a death
Look­ing to dis­tance it­self from a tri­al dis­as­ter that claimed 5 lives last year, Juno Ther­a­peu­tics $JUNO to­day turned to a batch of pos­i­tive ear­ly-stage non-Hodgkin lym­phoma da­ta on its new lead CAR-T ther­a­py, JCAR017.
In­ves­ti­ga­tors for the biotech say that they have gath­ered da­ta that demon­strate its promise, out­lin­ing a com­bined over­all re­sponse rate of 86% and a com­plete re­sponse rate of 59% — 26 out of 44 pa­tients.
At the three-month mark, the ORR was 66% with a 50% com­plete re­sponse rate. As of the May 4 da­ta cut­off lev­el, 37 out of the 38 re­spond­ing pa­tients were still alive.
The safe­ty pro­file, though, in­clud­ed the death of one 82-year-old pa­tient suf­fer­ing from dif­fuse alve­o­lar dam­age which was linked to the drug and the flu/cy con­di­tion­ing reg­i­men that is used to pre­pare pa­tients for a bet­ter re­sponse to ther­a­py.
Al­so, while on­ly one pa­tient suf­fered from se­vere cy­tokine re­lease syn­drome, which was not fa­tal, there were 8 cas­es — 18% of the to­tal — of neu­ro­tox­i­c­i­ty.
Juno was forced to scrap its lead, JCAR015, af­ter it tried and failed to make it safe enough for pa­tients. Five pa­tients in that study died from cere­bral ede­ma, two af­ter the study was briefly sus­pend­ed by a clin­i­cal hold put on by the FDA af­ter the first three deaths. That dis­as­ter forced Juno well be­hind the two lead­ers in the field: No­var­tis and Kite, which are both post­ing fresh da­ta this week.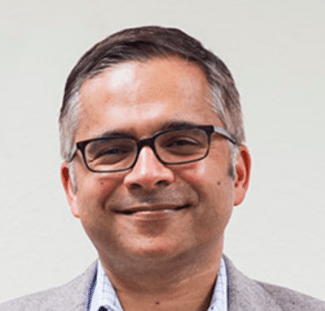 Sunil Agar­w­al
"To­day's up­date of da­ta from the TRAN­SCEND tri­al shows con­tin­ued com­pelling re­sults in pa­tients with a wide range of ag­gres­sive NHL," said Sunil Agar­w­al, Juno's pres­i­dent of re­search and de­vel­op­ment. "We are en­cour­aged by the high rates of durable re­spons­es and the ear­ly sur­vival da­ta in these pa­tients. We are al­so en­cour­aged by the ear­ly safe­ty da­ta—a ma­jor­i­ty of pa­tients treat­ed ex­pe­ri­enced no cy­tokine re­lease syn­drome or neu­ro­tox­i­c­i­ty of any grade, which sug­gests the po­ten­tial for out­pa­tient ad­min­is­tra­tion."