Mul­ti­ple block­busters from Gilead, Pfiz­er, Ver­tex see (list) price hikes to start 2022
Kick­ing off 2022, hun­dreds of phar­ma­ceu­ti­cals, in­clud­ing some block­busters, saw their list prices rise by about 5% on av­er­age. But over­all, net drug prices (cost af­ter re­bates) de­clined for the fourth year in a row, po­ten­tial­ly com­pli­cat­ing al­ready stalled drug price re­form ef­forts.
Among the drugs see­ing new in­creas­es as of Jan. 1 are Gilead's bevy of block­buster HIV drugs.
Bik­tarvy, which pulled in more than $7 bil­lion in world­wide sales in 2020, saw a 4.8% price in­crease in 2021, and now, an­oth­er 5.6% in­crease in 2022, ac­cord­ing to a new re­port from the non­prof­it 46brook­lyn Re­search.
Gilead of­fered the same 5.6% price hikes for its oth­er HIV drugs: De­scovy, which saw sales of more than $1.8 bil­lion in 2020; Gen­voya, which brought in more than $3 bil­lion in 2020; and Odef­sey, which had $1.7 bil­lion in 2020 sales.
Pfiz­er, which is set to reap tens of bil­lions, pos­si­bly even hun­dreds of bil­lions, from its Covid-19 vac­cine and pill this year and next year, al­so hiked the price of its block­buster can­cer drug Ibrance by 6.9% to start this year. Oth­er Pfiz­er med­i­cines, in­clud­ing sev­er­al an­tibi­otics and a form of chemo, saw their prices in­crease by 10% to start the year, ac­cord­ing to GoodRx.
Mean­while, Ver­tex in­creased the price of its block­buster CF drug Trikaf­ta by 4.9% in 2022. That might not seem like a big spike in the grand scheme of things, but the drug's list price is cur­rent­ly set at $311,000 per year, so that's a more than $15,000 per pa­tient, per year in­crease.
ICER pre­vi­ous­ly es­ti­mat­ed that Ver­tex would need to low­er the list price of Trikaf­ta to be­tween $67,900 and $85,500 per year in or­der to bring the cost in line with its ben­e­fits.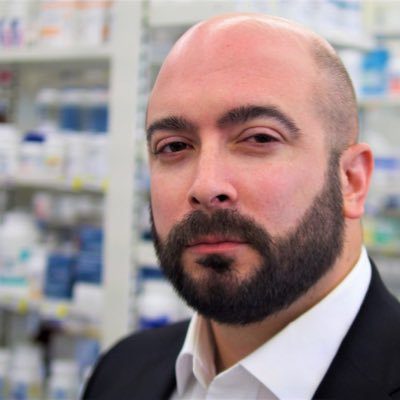 An­to­nio Ciac­cia
Analy­ses of the hun­dreds of price in­creas­es across the spec­trum have to be tak­en in­to con­text, and 46brook­lyn says that at first look, the de­gree of price in­creas­es in 2022 ap­pears to be "rel­a­tive­ly greater than the 2021 be­hav­ior."
And ever since the in­for­mal 9.9% price hike ceil­ing was en­act­ed across phar­ma and biotech com­pa­nies, change in net prices over­all con­tin­ues to de­cline in 2022, af­ter three straight years of net price de­clines, ac­cord­ing to Adam Fein, CEO of the Drug Chan­nels In­sti­tute.
"Ob­vi­ous­ly the dev­il's in the de­tails," An­to­nio Ciac­cia of 46brook­lyn told End­points News.
Some brand drugs that have lost ex­clu­siv­i­ty have much high­er re­bates than true brand drugs. Ad­di­tion­al­ly, with launch prices be­ing a greater em­pha­sis point, it dis­torts the con­ver­sa­tion around re­bate vs list growth over time. And last­ly, since PBMs, in­sur­ers, and these new­er re­bate GPOs aren't ob­lig­at­ed to pass through all those drug­mak­er con­ces­sions, even if net prices are go­ing down, that would be pure­ly from the view of the drug­mak­er, and the ac­tu­al pay­er may be hear­ing that net prices are go­ing down and won­der­ing, "huh?"
The news of the price in­creas­es comes as Con­gress is still try­ing to forge a deal around a rec­on­cil­i­a­tion bill that might in­clude drug pric­ing pro­vi­sions. Just be­fore the hol­i­day break, Sen. Joe Manchin (D-WV) halt­ed progress on a deal that would've al­lowed Medicare to ne­go­ti­ate on drug prices. among oth­er pro­vi­sions.