My­lan CEO Bresch hopes to tame the mob with a 50% dis­count for the EpiPen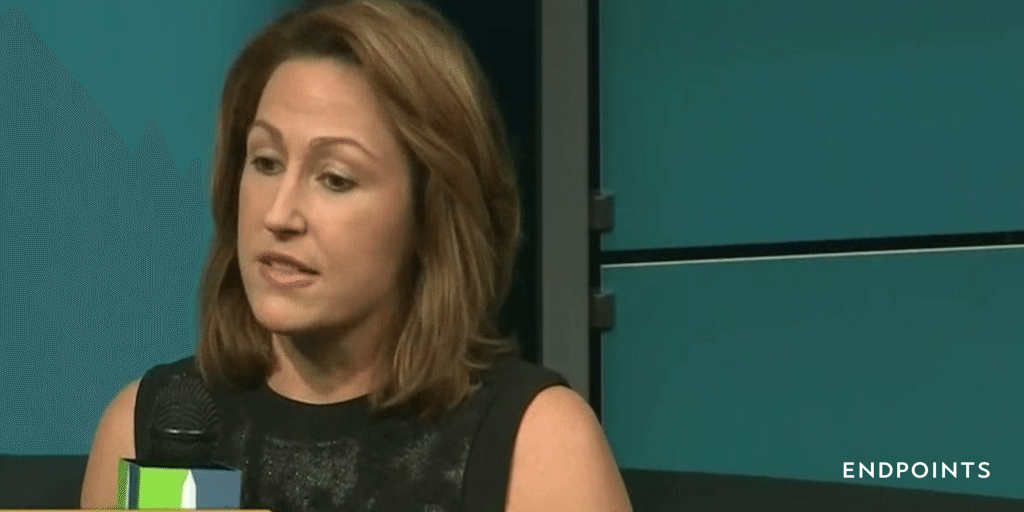 Buck­ling un­der a storm of protest over its move to sys­tem­at­i­cal­ly raise the price of its life-sav­ing EpiPen by 500%, My­lan an­nounced this morn­ing that it will pro­duce a gener­ic of the au­to-in­jec­tor and sell it for $300, or half price to the brand­ed prod­uct.
CEO Heather Bresch, who has been the cen­ter of an in­tense pub­lic spot­light since the con­tro­ver­sy broke out, once again blamed the whole thing on the in­dus­try sup­ply chain. But that nev­er gar­nered much sym­pa­thy from an out­raged pub­lic, which saw the move as yet an­oth­er ex­am­ple of price goug­ing from an in­dus­try un­fet­tered by fed­er­al pric­ing re­stric­tions. One of the com­pa­ny's few de­fend­ers was Mar­tin Shkre­li, the dis­graced biotech ex­ec oust­ed from two com­pa­nies and now await­ing tri­al on fraud charges. Hillary Clin­ton and a va­ri­ety of lead­ing politi­cians in Wash­ing­ton, DC, though, coun­tered by call­ing Bresch on the car­pet for prof­i­teer­ing, a hot top in drug in­dus­try cir­cles, which has been treat­ed to a steady se­ries of pric­ing scan­dals from Shkre­li, My­lan and Valeant.
At one point last week the con­tro­ver­sy dent­ed biotech stocks in gen­er­al as in­vestors once again were faced with the po­ten­tial for new fed­er­al pric­ing rules that could hold back reg­u­lar price hikes on ag­ing prod­ucts, an in­dus­try stan­dard in bio­phar­ma that is fol­lowed by a large num­ber of com­pa­nies.
My­lan had at­tempt­ed to quell the the furor with a more ag­gres­sive ef­fort to cov­er out-of-pock­et costs for pa­tients, but that wasn't go­ing to help every­one who re­lies on the EpiPen to pre­vent a po­ten­tial­ly lethal al­ler­gic re­sponse. This dis­count­ed prod­uct will al­so help counter any oth­er gener­ic threat to the mar­ket.
Here's what Bresch of­fered ear­ly Mon­day:
"Our de­ci­sion to launch a gener­ic al­ter­na­tive to EpiPen is an ex­tra­or­di­nary com­mer­cial re­sponse, which re­quired the co­op­er­a­tion of our part­ner. How­ev­er, be­cause of the com­plex­i­ty and opaque­ness of to­day's brand­ed phar­ma­ceu­ti­cal sup­ply chain and the in­creased shift­ing of costs to pa­tients as a re­sult of high de­ductible health plans, we de­ter­mined that by­pass­ing the brand sys­tem in this case and of­fer­ing an ad­di­tion­al al­ter­na­tive was the best op­tion. Gener­ic drugs have a long, proven track record of de­liv­er­ing sig­nif­i­cant sav­ings to both pa­tients and the over­all health­care sys­tem. The launch of a gener­ic EpiPen, which fol­lows the steps we took last week on the brand to im­me­di­ate­ly re­duce pa­tients' out-of-pock­et costs, will of­fer a long-term so­lu­tion to fur­ther re­duce costs and ease the bur­den and com­plex­i­ty of the process on the pa­tient."
The dis­count­ed gener­ic will like­ly be seen as lit­tle more than a face-sav­ing move by Bresch, who al­ways had the pow­er to drop the price of the brand­ed EpiPen back to a more ac­cept­able price.