Nabri­va goes 2 for 2 in Phase III an­tibi­ot­ic pro­gram, scor­ing on a key cat­a­lyst -- but shares plunge on safe­ty wor­ries
Nabri­va Ther­a­peu­tics $NBRV has scored a sec­ond, piv­otal Phase III win for its an­tibi­ot­ic lefa­mulin in com­mu­ni­ty ac­quired bac­te­r­i­al pneu­mo­nia — set­ting up a pitch to the FDA lat­er this year and quite like­ly clear­ing a path to its first com­mer­cial launch.
Their an­tibi­ot­ic achieved non-in­fe­ri­or­i­ty com­pared to mox­i­floxacin for ear­ly clin­i­cal re­sponse (ECR) — 72 to 120 hours fol­low­ing ini­ti­a­tion of ther­a­py in the in­tent to treat pa­tient pop­u­la­tion. In this tri­al, ECR rates were 90.8% for lefa­mulin and 90.8% for mox­i­floxacin. The tri­al al­so achieved Eu­ro­pean goals out­lined for an ap­proval.
Nabri­va's shares rock­et­ed up 24% on the news, and then re­versed course as in­vestors wres­tled over the safe­ty da­ta, falling 17% by the end of trad­ing. Di­ar­rhea proved a more ex­pan­sive con­cern than the ef­fi­ca­cy da­ta, with the an­tibi­ot­ic arm do­ing worse than moxi. Tox­i­c­i­ty is­sues grabbed in­vestors by the throat, with plen­ty of fret­ting about po­ten­tial lim­its to its use.
A cru­cial cat­a­lyst for this biotech, lefa­mulin came out of the sec­ond late-stage study look­ing iden­ti­cal to moxi, fit­ting a pro­file reg­u­la­tors re­quire for a mar­ket­ing ap­proval. If every­thing goes ac­cord­ing to plan, and gets around the safe­ty wor­ries, that will set up a launch in 2019 as the biotech seeks to carve out a large seg­ment of a big mar­ket, and not just due to drug re­sis­tance.

Col­in Broom
"I do not see this as an an­tibi­ot­ic to keep in re­serve," CEO Col­in Broom tells me in a pre­view of the news. "It's a short course of ther­a­py (5 days for lefa­mulin com­pared to 7 days for moxi), high­ly ef­fec­tive, with com­plete cov­er­age of the pathogens we wor­ry about….It's re­al­ly the on­ly an­tibi­ot­ic out there that has the op­por­tu­ni­ty to be used out of the gate."
Mak­ing that ar­gu­ment stick with pay­ers will re­quire some mod­er­a­tion on the pric­ing, he adds, with­out spelling out the num­bers. An­a­lysts will like­ly stay mind­ful that pay­ers will keep fo­cused on price, al­ways re­quir­ing cheap gener­ics when­ev­er pos­si­ble.
The biotech al­so re­port­ed that one pa­tient in their study al­so de­vel­oped C diff dur­ing an ex­tend­ed hos­pi­tal stay.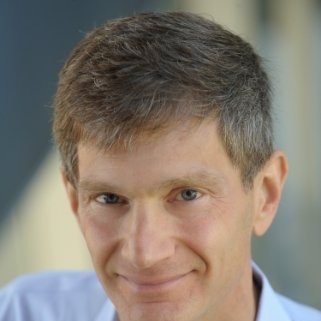 Gary Sender
Nei­ther Broom nor CFO Gary Sender are of­fer­ing their own peak sales es­ti­mates, but the CFO notes that an­a­lysts cov­er­ing the com­pa­ny have pen­cilled in es­ti­mates rang­ing from $500 mil­lion to $700 mil­lion a year — and they ex­pect those an­a­lysts to do some re­cal­cu­la­tions in their fa­vor with the lat­est batch of piv­otal da­ta.
Even now Nabri­va has a sales force of 20 work­ing the pre-com­mer­cial­iza­tion mar­ket. That will like­ly ex­pand to the 30-to-60 range, says the CEO, and even­tu­al­ly up to around 100. Broom ex­pects to line up part­ners for the ex-US mar­ket.
In do­ing so, Nabri­va may soon find it­self go­ing up against Paratek's an­tibi­ot­ic, which al­so suc­ceed­ed for CABP and was filed for an ap­proval in Feb­ru­ary. Broom shrugs that off, though, dis­count­ing the ri­val as a broad spec­trum al­ter­na­tive that will like­ly be held in re­serve, al­low­ing lefa­mulin to push ahead in­to a broad­er mar­ket.
It won't hurt Nabri­va that the FDA height­ened its warn­ings against the use of flu­o­ro­quinolones like maxi a cou­ple of years ago, af­ter iden­ti­fy­ing new safe­ty is­sues that in­cludes dis­abling side ef­fects in­volv­ing ten­dons, mus­cles, joints and nerves. And he adds that the com­mon­ly used z packs have be­come lit­tle bet­ter than a place­bo for about half of all cas­es of bac­te­r­i­al pneu­mo­nia.
Still, for years now the de­vel­op­ment of new an­tibi­otics has been left to small biotechs like Nabri­va, af­ter Big Phar­ma's large­ly bowed out of a field they iden­ti­fied with nar­row mar­gins — de­spite the grow­ing num­ber of alarms from mul­ti­tude of glob­al health agen­cies over a steadi­ly ris­ing tide of drug re­sis­tance. It's not an easy field, as a slate of re­cent clin­i­cal mishaps un­der­score. And cheap gener­ics are typ­i­cal­ly thrown at cas­es as they arise.
Broom, though, like oth­er CEOs in the field, be­lieves the eco­nom­ics of an­tibi­otics will grad­u­al­ly im­prove as more cas­es of re­sis­tance rise up. And he plans to be there with one of the new breed when it does.