Nan­cy Stagliano bags an­oth­er $45M for True North's rare dis­ease R&D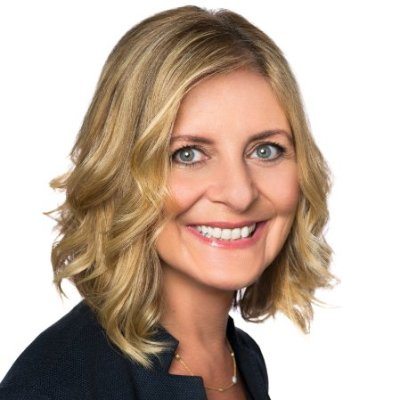 Nan­cy Stagliano, True North
Nan­cy Stagliano has a habit of re­main­ing pre­cise­ly on mes­sage when she talks about South San Fran­cis­co-based True North Ther­a­peu­tics.
Her new $45 mil­lion round an­nounced to­day brings the to­tal she's raised for the biotech to $142 mil­lion. Yes, she says she still has some of that ear­li­er cash raised in the bank. But don't look for her to tout how much run­way she has now, what kind of de­vel­op­ment time­lines are on the chalk board or say much about the prospect of an IPO af­ter a round that in­cludes in­vestors like Franklin Tem­ple­ton In­vest­ments.
"It gives us a lot of good op­tions," she says, in her pur­pose­ful­ly vague style. New, strong in­vestors gives True North a shot at con­tin­u­ing to raise mon­ey in "what­ev­er way to fi­nance the com­pa­ny that makes sense."
True North's 19-mem­ber team did re­cent­ly get a chance to talk about some very ear­ly-stage hu­man da­ta, though in its usu­al­ly dis­ci­plined fash­ion. The lead drug, TNT009, are de­signed to tack­le C1s, a ser­ine pro­tease en­gaged in the clas­si­cal com­ple­ment path­way in­volved in gov­ern­ing the hu­man im­mune sys­tem. In­ves­ti­ga­tors test­ed it on 5 pa­tients with a rare blood dis­ease called cold ag­glu­tinin dis­ease, an au­toim­mune con­di­tion which is de­scribed as a type of he­molyt­ic ane­mia in which au­toan­ti­bod­ies tar­get and de­stroy red blood cells, and high­light­ed signs of rapid on­set with com­plete re­spons­es.
A whole slate of ear­ly stage stud­ies are un­der­way now, but as I not­ed, Stagliano doesn't get in­to much de­tail about mid-stage plan­ning.
But you can be sure that there's been plen­ty of thought be­ing put in­to plan­ning at True North. Stagliano was hand­ed a failed com­pa­ny when she took over iP­ier­ian, built a new re­search fo­cus and then split the com­pa­ny, even­tu­al­ly sell­ing off the re­struc­tured iP­ier­ian and its work on Alzheimer's to Bris­tol-My­ers Squibb for $175 mil­lion down and up to $550 mil­lion in mile­stones.
HBM Part­ners and Red­mile Group and ex­ist­ing in­vestor Per­cep­tive Ad­vi­sors led the round for True North.