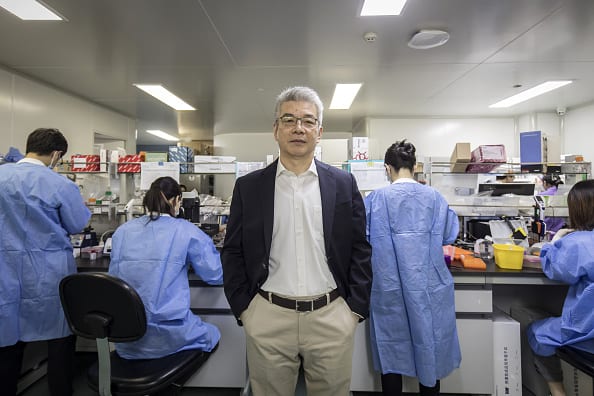 William Cao (Bloomberg via Getty)
Nas­daq rings in its first biotech IPOs of 2021: a CAR-T spe­cial­ist from Chi­na, a can­cer port­fo­lio play, and a SPAC
There was once a time when stel­lar CAR-T da­ta from Chi­na would come — in a sense — out of nowhere and be greet­ed with sur­prise, or even out­right skep­ti­cism.
It wasn't that long ago, but those days are now gone. This is a time a CAR-T ther­a­py orig­i­nat­ing from Chi­na can be de­vel­oped in the pub­lic eye, down to every cut of da­ta, by a com­pa­ny bound by Amer­i­can rules of dis­clo­sure.
Case in point: Gra­cell Biotech­nolo­gies, a Shang­hai-based out­fit that's grab­bing Nas­daq's first biotech IPO list­ing along­side Cam­bridge, MA-based Cul­li­nan On­col­o­gy.
"We know val­u­a­tion at Nas­daq is prob­a­bly the low­est (com­pared to Hong Kong or Shang­hai), but the rea­son for us to go for Nas­daq was — is still — very clear," co-founder and CEO William Cao told End­points News. "We're a tech­nol­o­gy play com­pa­ny; in­no­va­tion is our soul and spir­it."
By to­day's stan­dards, Gra­cell's raise of $209 mil­lion is some­what mod­est. But with the back­ing of mar­quee in­vestors like Lil­ly Asia Ven­tures, Morn­ing­side, Or­biMed, Temasek, Vi­vo Cap­i­tal and Welling­ton, Cao is less con­cerned about the mon­ey than gain­ing pres­ence in the US, where he is plan­ning an R&D cen­ter and mul­ti­ple tri­als.
The break­through suc­cess­es of No­var­tis, Kite and — per­haps to a less­er ex­tent — Juno back in 2016 and 2017 did much more than in­spire the next gen­er­a­tion of US and Eu­ro­pean star­tups bran­dish­ing new tech­nolo­gies to make more durable cell ther­a­pies, faster, Cao re­flect­ed. Af­ter re­tir­ing from the helm of CB­MG, the com­pa­ny he co-found­ed which in 2018 be­came No­var­tis' man­u­fac­tur­ing part­ner in Chi­na, he took a stint as a ven­ture part­ner at 6 Di­men­sions, look­ing for start­up ideas to in­vest in.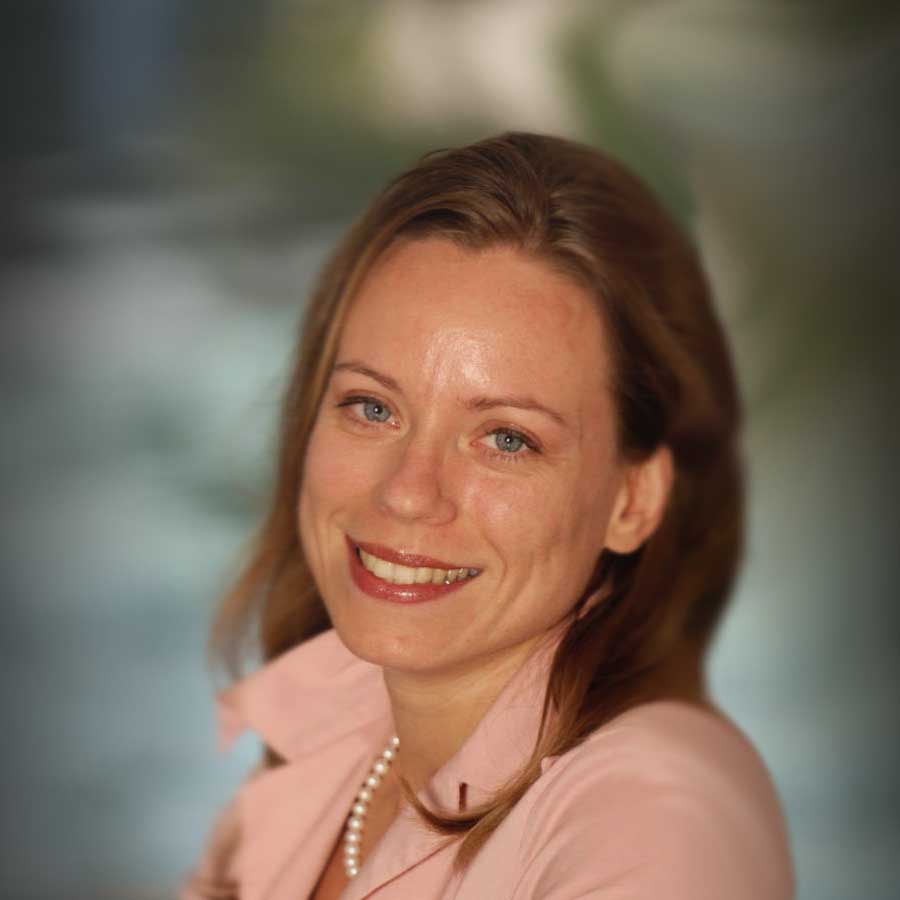 Mar­ti­na Ser­sch
The fan­cy new ideas and great sci­en­tists teams he en­coun­tered, though, lacked the busi­ness acu­men to solve what he termed in­dus­tri­al chal­lenges — bot­tle­necks such as lengthy pro­duc­tion times and a "clum­sy" process were much more press­ing to him.
"I'm less in­ter­est­ed in ad­vanc­ing very fu­tur­is­tic CAR-T de­sign or TCR de­sign and I'm more in­ter­est­ed in how to solve the prac­ti­cal is­sues," he said.
He soon got to work set­ting up his own shop, con­fer­ence-hop­ping around the US and Chi­na to ac­quaint him­self with the lat­est sci­ence as well as top tal­ent that he lat­er hand­picked for his team. Gra­cell was built on two tech­nolo­gies: FasT­CAR, which promis­es to short­en man­u­fac­tur­ing turn­around time to 22-36 hours; and Tru­U­CAR, its take on al­lo­gene­ic CAR-T. It has its own pro­duc­tion site in Suzhou to keep the key process­es in-house.
The C-suite now fea­tures Kevin Xie, the for­mer pres­i­dent at Fo­s­un Health­care, as CFO and Mar­ti­na Ser­sch as CMO.
"So I saw the mul­ti­ple myelo­ma da­ta," said Ser­sch, who helped Am­gen de­vel­op its mul­ti­ple myelo­ma strat­e­gy be­fore jump­ing to Mus­tang Bio. "And at the time, I re­mem­ber William was not con­vinced of the da­ta. But when I saw the da­ta I said, wow, this looks very promis­ing. If this is hold­ing through and true through a cou­ple of more months for fol­lowup, you may have some­thing re­al­ly mean­ing­ful."
Kevin Xie
In its F-1 fil­ing, Gra­cell re­port­ed that GC012F, its au­tol­o­gous CAR-T ther­a­py tar­get­ing both BC­MA and CD19, has treat­ed 16 pa­tients with re­lapsed/re­frac­to­ry MM and that 15 of them achieved and main­tained a re­sponse. The high­est dose co­hort record­ed a 100% strin­gent com­plete re­sponse rate for the six evalu­able pa­tients.
"Most pa­tients ex­pe­ri­enced Grade 1 or Grade 2 CRS, on­ly two pa­tients ex­pe­ri­enced Grade 3, and no pa­tient ex­pe­ri­enced Grade 4 or Grade 5 CRS or ICANS of any grade," the com­pa­ny wrote.
It will be no easy task com­pet­ing with ei­ther the well-fund­ed US play­ers from Al­lo­gene to Lyell and Sana, or the ti­tan-backed joint ven­tures like JW, Fo­s­un/Kite and Al­lo­gene/Over­land. But Gra­cell is plung­ing full speed ahead with a reg­is­tra­tional tri­al in Chi­na that it just got cleared for and plans to start US tri­als in 2021.
For Cao, Chi­na's in­fra­struc­ture for in­ves­ti­ga­tor-ini­ti­at­ed tri­als is Gra­cell's se­cret trans­la­tion­al weapon, al­low­ing for quick first-in-hu­man tests of prod­uct de­sign.
"To a cer­tain ex­tent, that's the most im­por­tant fac­tor we've been en­joy­ing that re­al­ly en­abled us. I don't think every­body — all the peo­ple re­al­ize how pow­er­ful it is for im­mune cell ther­a­py," Cao said.
Patrick Baeuer­le's hub-and-spoke mod­el earns Cul­li­nan $249M pub­lic de­but
In chip­ping in­to Cul­li­nan On­col­o­gy's up­sized $249.9 mil­lion raise, in­vestors are nei­ther buy­ing in­to a sin­gle drug nor a plat­form. Rather, they are lav­ish­ing on a taster menu of some of the hottest ideas on fight­ing can­cer.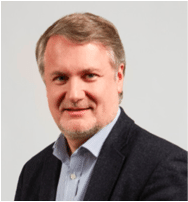 Patrick Baeuer­le
The ethos of the com­pa­ny, which was found­ed by biotech vet and MPM part­ner Patrick Baeuer­le, is per­haps summed up in this line from the prospec­tus: "(W)e think about cap­i­tal al­lo­ca­tion and risk as much as we think about drug de­vel­op­ment."
That means cen­tral­iz­ing R&D, BD and ad­min­is­tra­tive work in one hold­ing com­pa­ny while bet­ting on as many dif­fer­ent ap­proach­es as pos­si­ble — and cut­ting any weak­lings loose mer­ci­less­ly. The 17 full-time staffers (along­side one part-timer and two con­sul­tants) are de­ployed to the sev­en pro­grams as need­ed.
CLN-081 is the first drug in the clin­ic and the on­ly tar­get­ed ther­a­py in the mix, tar­get­ing NSCLC with EGFR ex­on 20 in­ser­tion mu­ta­tions. Oth­er tech ap­proach­es rep­re­sent­ed in­clude bis­pecifics, NK cell-en­gag­ing an­ti­body, cy­tokine fu­sion pro­tein, as well as TCR-based ther­a­py.
Cul­li­nan filed for its IPO short­ly af­ter pre­sent­ing what they called ini­tial clin­i­cal da­ta on it, and just on the heels of an­nounc­ing a $131 mil­lion Se­ries C.
With $153M SPAC, Lo­cust Walk grabs a seat the head of the deal ta­ble
Hav­ing long billed it­self as a life sci­ence trans­ac­tion firm, Lo­cust Walk is ready to strike a deal of its own.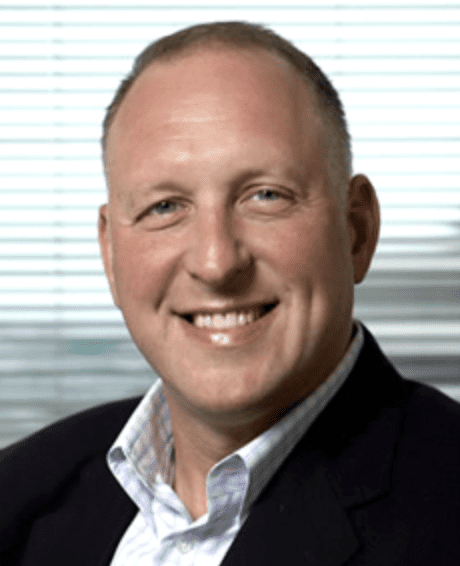 Chris Ehrlich
Its blank check com­pa­ny, Lo­cust Walk Ac­qui­si­tion Corp, is the first SPAC to gain a list­ing on Nas­daq through an IPO that brought in $153 mil­lion. The mon­ey will now go to­ward snap­ping up a promis­ing pri­vate com­pa­ny to be merged with the new­ly pub­lic shell.
As with oth­er deals of this kind, the peo­ple are re­al­ly what in­vestors are putting their mon­ey be­hind. In this case, Chris Ehrlich, Lo­cust Walk's se­nior man­ag­ing di­rec­tor and glob­al head of strate­gic trans­ac­tions, is grab­bing the CEO post and tak­ing the lead on the quest to find a suit­able ac­qui­si­tion tar­get.
He will be joined by Daniel Gef­fken, the founder and man­ag­ing di­rec­tor at Dan­forth Ad­vi­sors, as CFO; Brain At­wood of Ver­sant as chair­man; as well as a hand­ful of di­rec­tors in­clud­ing Bar­bara Kosacz, Kro­nos' COO and Eliz­a­beth Bhatt, the chief busi­ness and strat­e­gy of­fi­cer of Ap­plied Mol­e­c­u­lar Trans­port.