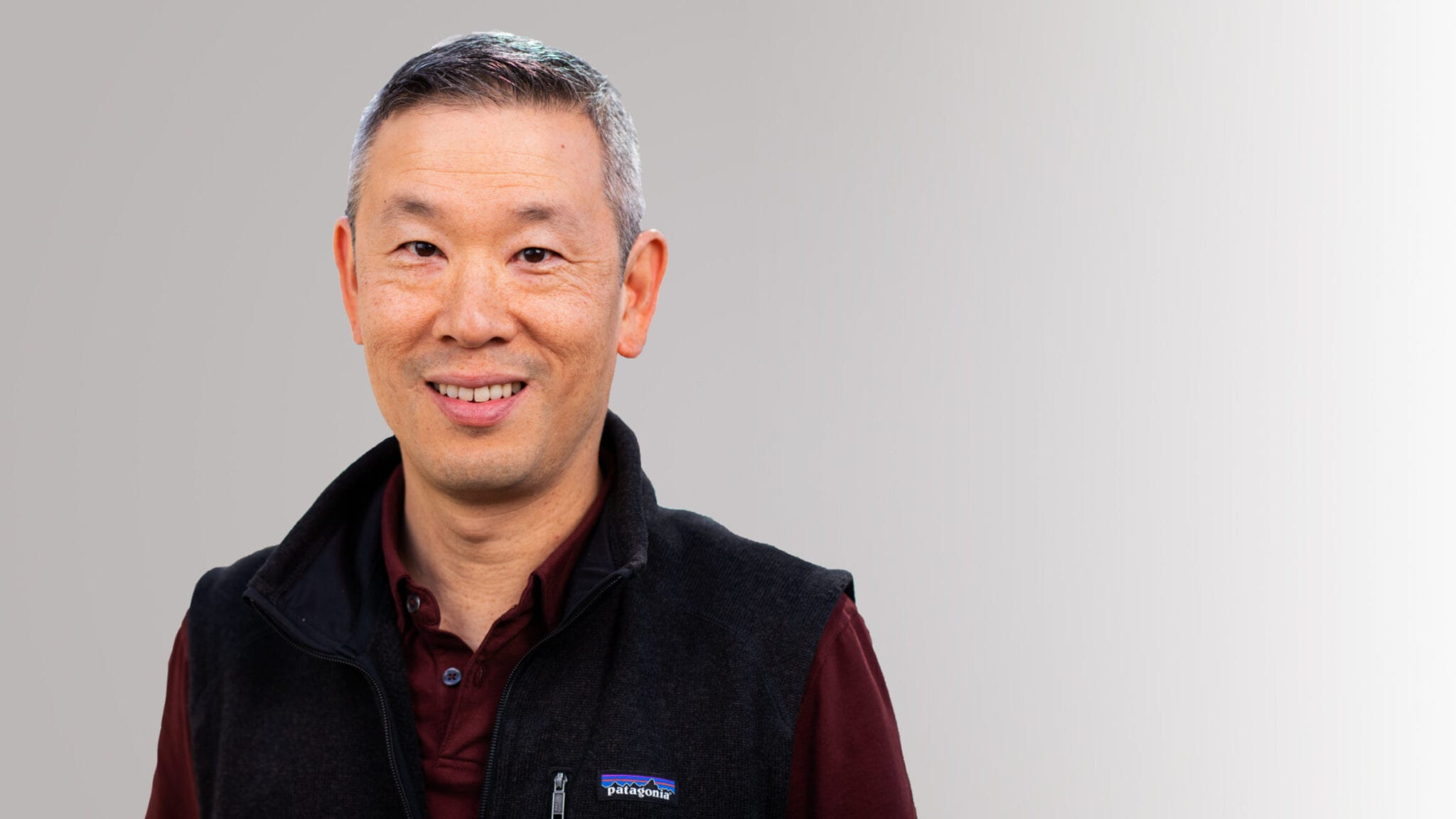 Jonathan Lim, Erasca CEO (Arch Venture Partners)
Nas­daq rings in Jonathan Lim's next can­cer play, Pfiz­er-backed start­up and Har­vard spin­out with col­lec­tive $534M raise un­der their belts
Ed­i­tor's note: In­ter­est­ed in fol­low­ing bio­phar­ma's fast-paced IPO mar­ket? You can book­mark our IPO Track­er here.
IPOs are boom­ing in 2021, and com­pa­nies are go­ing pub­lic ear­li­er than ever.
About 45% of IPOs of­fered in the first half of the year were for com­pa­nies that were still in pre­clin­i­cal and dis­cov­ery stages. That's a big change for the 66 bio­phar­ma ther­a­peu­tics and plat­form com­pa­nies who com­plet­ed their IPO in the first half of the year, rais­ing $9.3 bil­lion in to­tal.
The hype sur­round­ing SPACs has been lighter in Q2, com­pared to a busy Q1. There have been 93 health­care and life sci­ence-fo­cused SPAC IPOs since Jan­u­ary 2020, with 47 of those rais­ing $15.85 bil­lion in 2021.
Eras­ca and Ima­go Bio­Sciences each pen­ciled in $100 mil­lion rais­es at the end of June as place­hold­er num­bers, while TScan did the same in April. All three priced their IPOs this week. Here's what you need to know about the lat­est biotechs head­ed to Wall Street:
Nas­daq rings in Jonathan Lim's next can­cer play
Clin­i­cal-stage on­col­o­gy com­pa­ny Eras­ca has priced its up­sized IPO at $16 a share, and has sold 18.75 mil­lion shares, the com­pa­ny an­nounced Thurs­day evening. Pro­ceeds from the of­fer­ing are ex­pect­ed to be around $300 mil­lion.
The com­pa­ny is lead­ing with a ther­a­py for pa­tients with RAS/MAPK path­way-dri­ven can­cers. Mol­e­c­u­lar al­ter­ations in RAS and the MAPK path­way ac­count for 5.5 mil­lion new cas­es of can­cer across the world each year, the com­pa­ny de­tailed in its S-1. Of those pa­tients, more than 90% have no treat­ment op­tions. The com­pa­ny said it ex­pects to have four can­di­dates in the clin­ic with­in the next year and a half, and file an in­ves­ti­ga­tion­al new drug ap­pli­ca­tion every 12-18 months over the next five years. Its two clin­i­cal pro­grams right now are ERAS-601, which was li­censed from NiKand Ther­a­peu­tics, and ERAS-007, which was ac­quired from ASN Prod­uct De­vel­op­ment.
"We be­lieve our world-class team's ca­pa­bil­i­ties and ex­pe­ri­ence, fur­ther guid­ed by our sci­en­tif­ic ad­vi­so­ry board, which in­cludes the world's lead­ing ex­perts in the RAS/MAPK path­way, unique­ly po­si­tion us to achieve our bold mis­sion of eras­ing can­cer," it said.
The com­pa­ny was launched by CEO Jonathan Lim in 2018, af­ter he auc­tioned his com­pa­ny Igny­ta to Roche for $1.7 bil­lion. Last Au­gust, the com­pa­ny raised its fundrais­ing to­tal to $300 mil­lion. Eras­ca says it has 11 pro­grams in the works.
Eras­ca will trade un­der the tick­er $ERAS, and the IPO is ex­pect­ed to close on Ju­ly 20. JP Mor­gan, Mor­gan Stan­ley, Bo­fA Se­cu­ri­ties, Ever­core ISI and Guggen­heim Se­cu­ri­ties are act­ing as joint book-run­ning man­agers.
Ima­go prices IPO in quest for bone mar­row can­di­date, scores new in­vest­ment by Pfiz­er
A lit­tle more than a month af­ter Ima­go an­nounced pos­i­tive Phase II re­sults in a tri­al for bomedem­stat, Ima­go has used that to help pro­pel it­self to an IPO priced on the high end of its range.
Ima­go Bio­Sciences has al­so priced its IPO at $16 a share, sell­ing 8.4 mil­lion shares to raise $134 mil­lion. Con­cur­rent­ly, it says Pfiz­er will be mak­ing a pri­vate pur­chase of its stock for an ad­di­tion­al $20 mil­lion.
Ima­go is de­vel­op­ing small mol­e­cule prod­ucts that in­hib­it ly­sine-spe­cif­ic demethy­lase 1 (LSD1), an en­zyme that plays a role in the pro­duc­tion of blood cells in blood mar­row.
About 83% of pa­tients with es­sen­tial throm­bo­cythemia, a dis­ease in which the body pro­duces too many platelets, saw a sig­nif­i­cant re­duc­tion of platelet counts while main­tain­ing sta­ble he­mo­glo­bin lev­els.
In a study of pa­tients with ad­vanced myelofi­bro­sis — a type of bone can­cer that dis­rupts the body's nor­mal pro­duc­tion of blood cells — 94% of pa­tients showed a re­duc­tion of 50% or more in symp­toms. In 34 pa­tients eval­u­at­ed for mu­tant al­lele fre­quen­cies, the num­ber de­creased in 44% of pa­tients and re­mained the same in 47%, with no new mu­ta­tions in the 660 days that fol­lowed.
Ima­go will be list­ed on the Nas­daq un­der $IM­GO. Jef­feries, Cowen, Stifel and Guggen­heim Se­cu­ri­ties are joint bookrun­ners on the deal.
Ahead of an­tic­i­pat­ed IND ap­pli­ca­tions, TScan heads to Nas­daq
A No­var­tis-backed Har­vard spin­out look­ing to build a TCR repos­i­to­ry has priced its IPO on the low end of its range, the com­pa­ny an­nounced Thurs­day.
TScan Ther­a­peu­tics has sold 6.7 mil­lion shares at $15 to raise $100 mil­lion. This brings the com­pa­ny's mar­ket val­ue to $384 mil­lion. It will trade on the Nas­daq un­der $TCRX.
At the start of the year, TScan land­ed a $100 mil­lion crossover round to con­tin­ue its work on T cell tar­gets.
The com­pa­ny is de­vel­op­ing a pipeline of T cell re­cep­tor-en­gi­neered ther­a­pies for the treat­ment of hema­to­log­i­cal and sol­id tu­mors. INDs for two of its liq­uid tu­mor can­di­dates will be sub­mit­ted in Q4 of this year, and INDs for three of its four sol­id tu­mor can­di­dates will be sub­mit­ted by the sec­ond half of 2022.
Mor­gan Stan­ley, Jef­feries, Cowen, and Bar­clays are joint bookrun­ners.