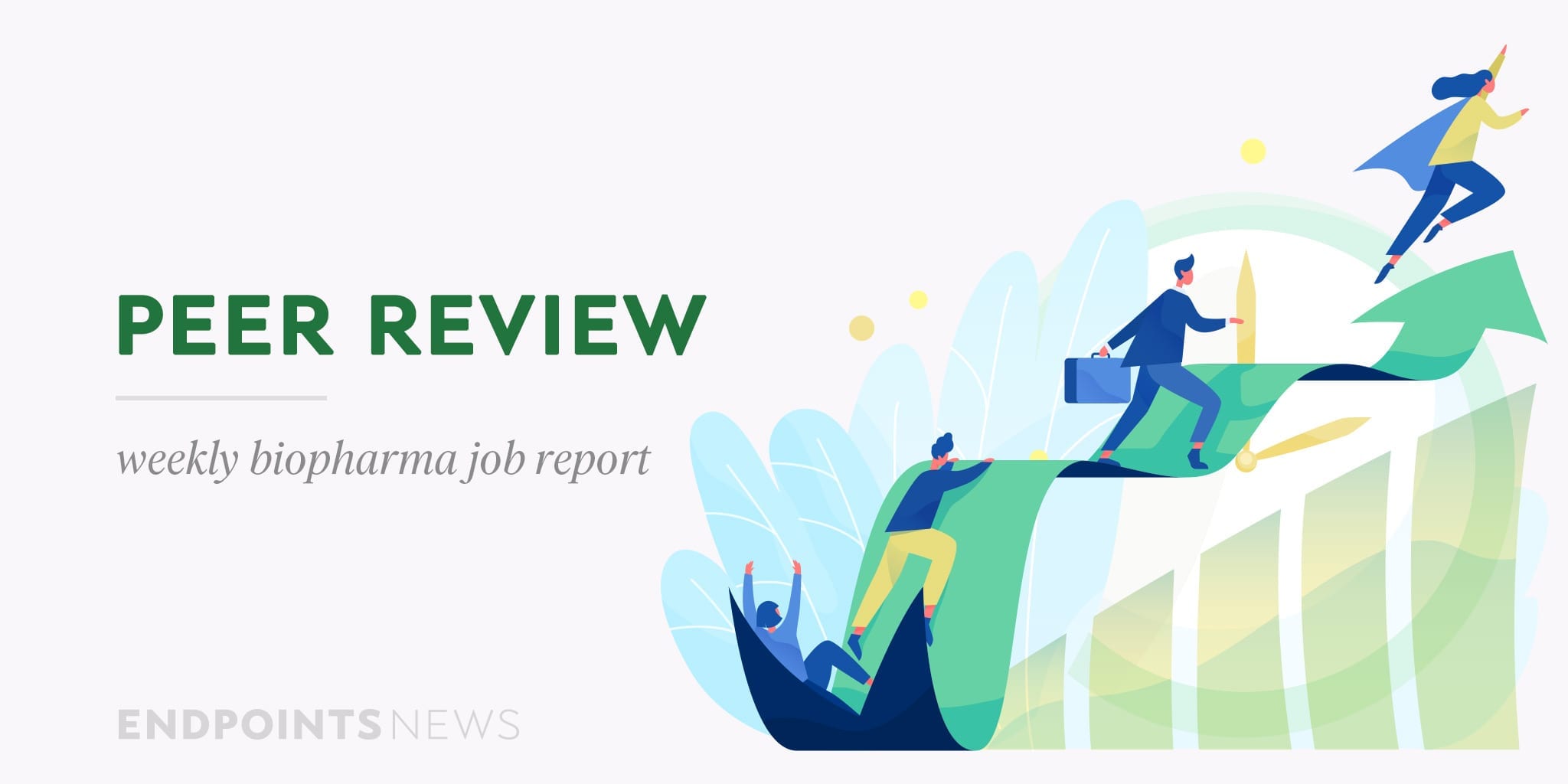 'Nat­ur­al evo­lu­tion': Caris­ma's sci­en­tif­ic co-founder moves in­to the CSO post; Vas Narasimhan en­lists Ron­ny Gal to help with No­var­tis re­vamp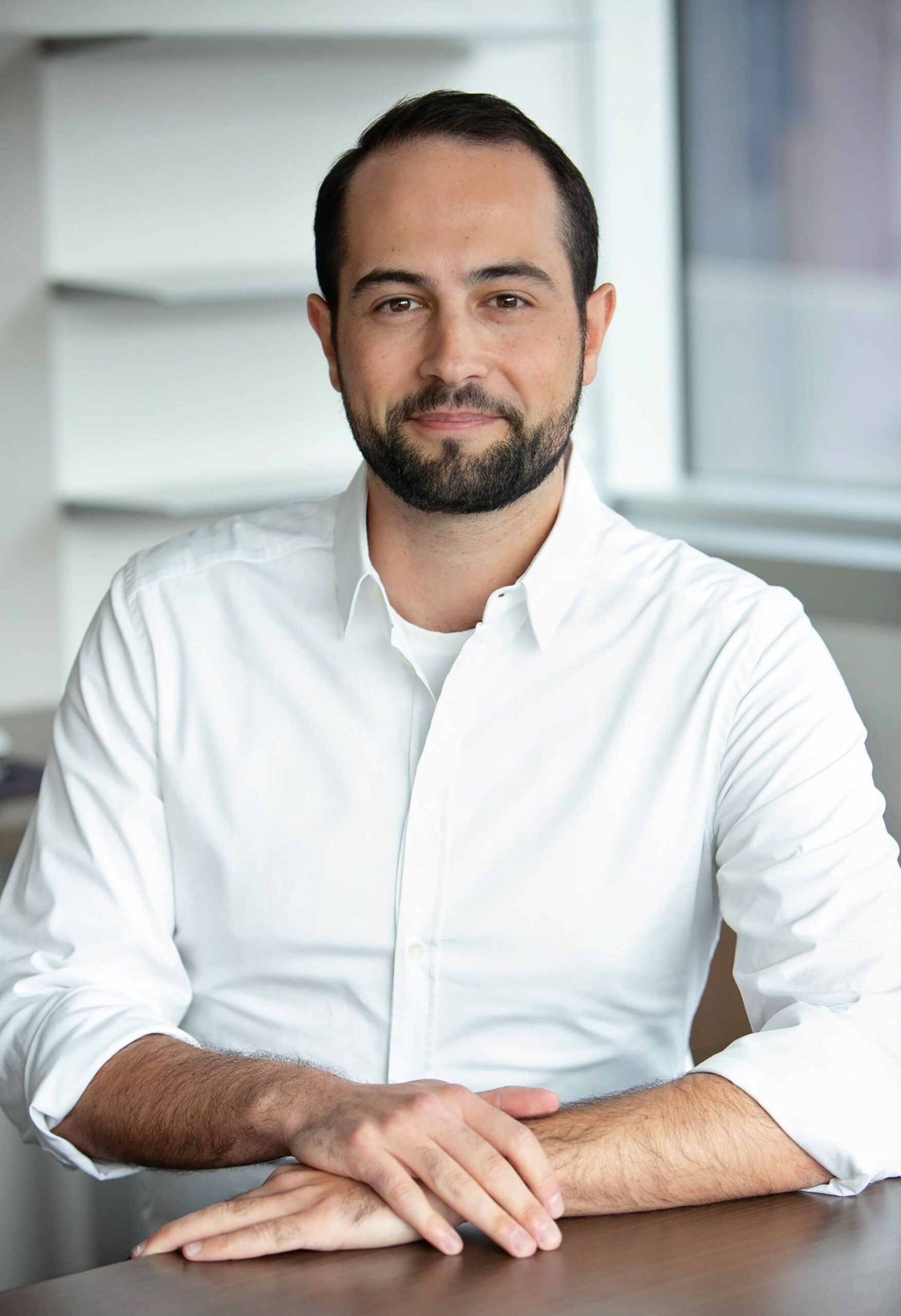 Michael Klichin­sky
When Michael Klichin­sky was work­ing with the famed Penn re­searchers Carl June and Saar Gill as a grad stu­dent, he didn't pic­ture a C-suite ti­tle in his fu­ture. But af­ter co-found­ing a biotech with Gill in 2016 to go af­ter a new can­cer de­stroy­ing fron­tier in drug de­vel­op­ment, that start­ed to change.
"It was such a cool idea, and when we first thought it up, our ini­tial goal was, 'Wow, what if we could re­al­ly make these cells eat any­thing we want to?'" Klichin­sky told End­points News about his re­search that helped found the CAR macrophage tech­nol­o­gy be­hind Caris­ma Ther­a­peu­tics.
Af­ter found­ing the start­up, it took about two years for Klichin­sky to leap full-time in­to the biotech. He climbed from VP of dis­cov­ery to SVP of re­search and has since es­ca­lat­ed an­oth­er rung of the lad­der to CSO. From that perch, he'll head up the trans­la­tion­al sci­ences team, lead a Mod­er­na part­ner­ship on can­cer cell ther­a­pies and build out the ear­ly clin­i­cal work at the 75-em­ploy­ee biotech. His in­creased re­spon­si­bil­i­ties at Caris­ma are part of a "nat­ur­al evo­lu­tion," the ear­ly-30s ex­ec­u­tive said.
With the C-suite hat placed firm­ly on his head in re­cent weeks, the 2021 End­points 20 un­der 40 hon­oree is ready to help the Philly-area biotech mold in­to its vi­sion as an "en­gi­neered myeloid cell com­pa­ny," not just a "CAR macrophage com­pa­ny," Klichin­sky said.
The com­pa­ny's first CAR-M ther­a­py en­tered hu­man stud­ies last year and a da­ta read­out from the first co­hort is slat­ed for AS­CO this June, Klichin­sky said. That "Tro­jan horse idea," as the ex­ec­u­tive pre­vi­ous­ly char­ac­ter­ized to End­points, has blos­somed in­to a plat­form and is now among a pipeline of oth­er ef­forts, in­clud­ing dis­cov­ery work on CAR mono­cytes, which are the pre­cur­sor to the macrophage, the new­ly-mint­ed CSO said.
"[B]y en­gi­neer­ing cells at the mono­cyte stage, we have the po­ten­tial to short­en our cell man­u­fac­tur­ing from a week to a sin­gle day," he said.
On­col­o­gy isn't the on­ly area, ei­ther. Dis­cov­ery work across liv­er fi­bro­sis and Alzheimer's dis­ease are start­ing to sprout up. "Macrophages in the ab­sence of tu­mors ac­cu­mu­late in the liv­er," the CSO ex­plained. And for the neu­rode­gen­er­a­tive dis­ease, Caris­ma is work­ing with Gill's Penn lab to look at en­gi­neer­ing cells to tar­get be­ta amy­loid and oth­er pro­tein ag­gre­gates that are thought to trig­ger the mem­o­ry rob­bing dis­or­der.
Add CRISPR gene edit­ing to the hop­per, a col­lab­o­ra­tion to test a Caris­ma as­set with Mer­ck's Keytru­da in a clin­i­cal tri­al next year and oth­er tie-ups, like No­var­tis sign­ing on to man­u­fac­ture the biotech's CAR-Ms.
The new CSO will al­so play a big part in Caris­ma's work with Mod­er­na on in vi­vo cell ther­a­pies for can­cer, po­ten­tial­ly com­pris­ing as many as 12 pro­grams.
— Kyle LaHu­cik
---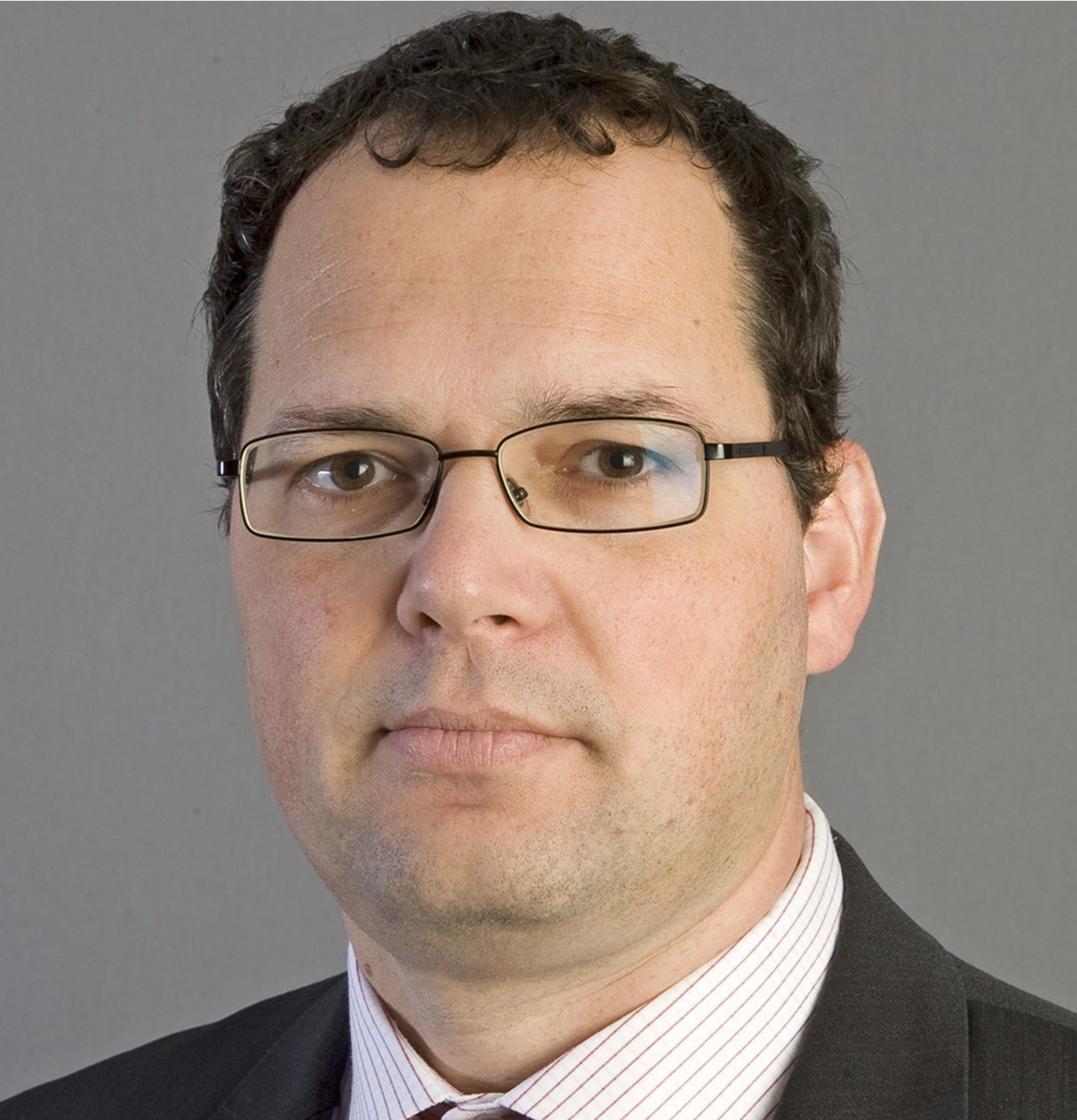 Ron­ny Gal
→ Ron­ny Gal will forego his work as an an­a­lyst, join­ing No­var­tis "no lat­er than Au­gust 1" in the new­ly cre­at­ed role of chief strat­e­gy & growth of­fi­cer. The in­dus­try watch­er for 17 years at Bern­stein is a crown jew­el in CEO Vas Narasimhan's re­or­ga­ni­za­tion plan, where­by Gal will be tasked with seek­ing M&A op­por­tu­ni­ties val­ued at less than $2 bil­lion and help­ing the com­pa­ny gain trac­tion in the US mar­ket. Narasimhan's over­haul will af­fect thou­sands of staffers, al­ready re­sult­ing in the dis­missals of CMO John Tsai, head of on­col­o­gy Su­sanne Schaf­fert and pres­i­dent of cus­tomer & tech­nol­o­gy so­lu­tions Robert Wel­tevre­den.
Gal's move brings to mind Biren Amin, who left Jef­feries af­ter near­ly a decade to take the CFO job at can­cer up­start Im­muneer­ing in April 2021.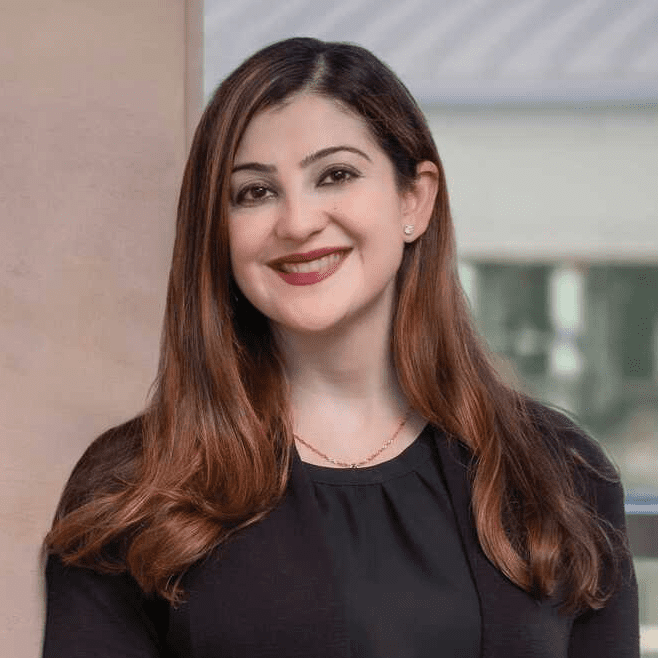 Arpa Garay
→ When Mer­ck an­nounced the Aug. 1 re­turn of Joseph Ro­manel­li to take charge of the Hu­man Health in­ter­na­tion­al busi­ness, it com­plet­ed a three-pronged ap­proach to re­place Frank Clyburn: Jan­nie Oost­huizen would lead Hu­man Health US while Arpa Garay would han­dle Hu­man Health glob­al mar­ket­ing re­spon­si­bil­i­ties. It turns out that Garay won't be around to see that lead­er­ship struc­ture through.
Garay will in­stead be pack­ing up for Mod­er­na, re­plac­ing Corinne Le Goff as chief com­mer­cial of­fi­cer on May 31. With Mod­er­na ex­plod­ing in­to a house­hold name, com­mer­cial­iza­tion ef­forts are un­der a greater mi­cro­scope for its Covid-19 vac­cine, which hasn't been read­i­ly avail­able for low-in­come coun­tries com­pared with the Pfiz­er and J&J jabs.
→ As Nek­tar sounds taps on be­m­peg, wash­ing away the high hopes they once had for IL-2 af­ter late-stage flops with Bris­tol My­ers Squibb's Op­di­vo, the job cuts run deep. Nek­tar will jet­ti­son ap­prox­i­mate­ly 70% of its work­force, and the C-suite isn't ex­empt. CMO Dim­it­ry Nuyten and chief com­mer­cial of­fi­cer John North­cott will walk out the door, while head of im­munol­o­gy Bri­an Kotzin gears up to re­place Nuyten. Nek­tar's fu­ture now hinges on two oth­er can­di­dates in the pipeline, NK­TR-358 and NK­TR-255.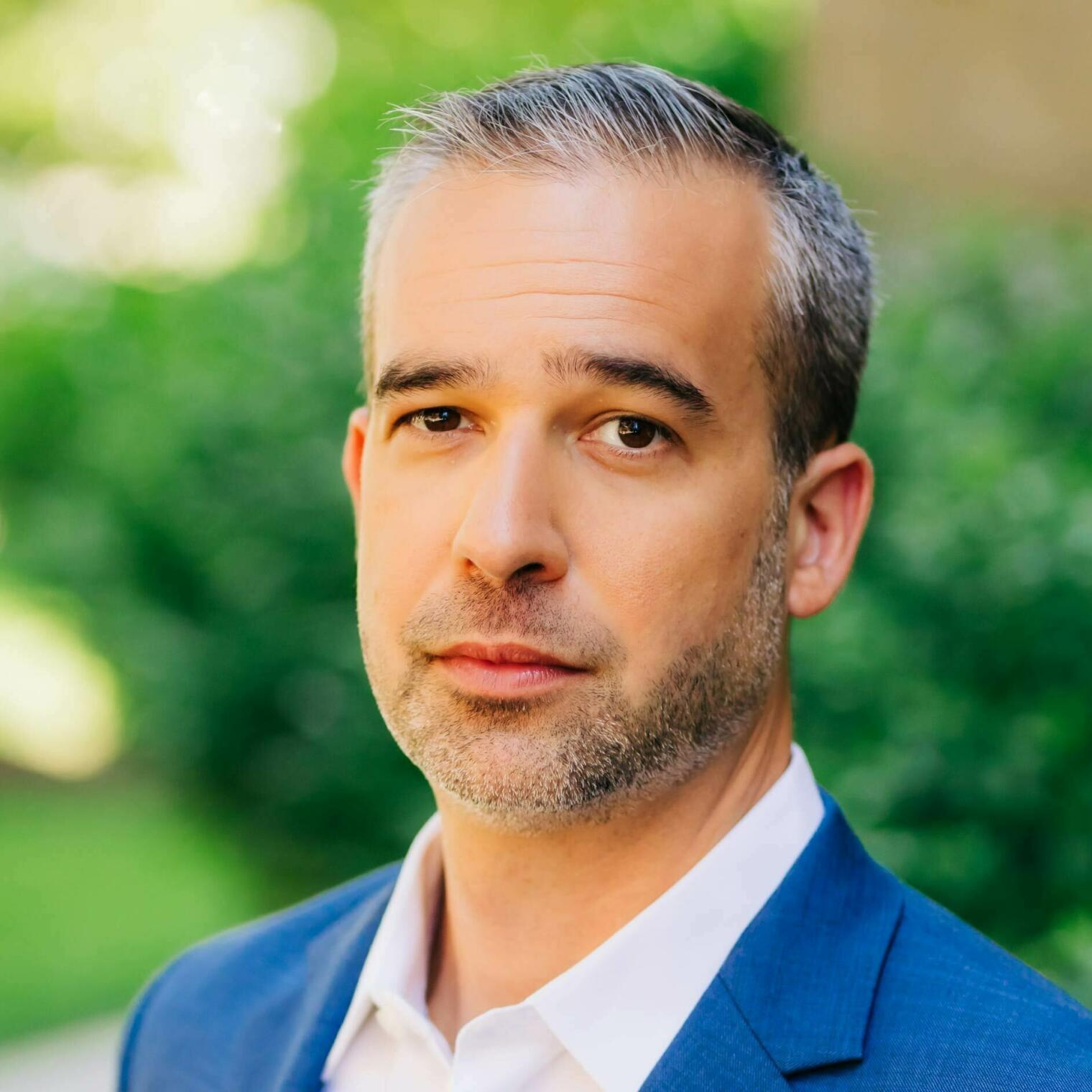 Joel Schnei­der
→ The strate­gic re­or­ga­ni­za­tion trend has al­so reached Duchenne biotech Sol­id Bio­sciences, prun­ing its staff count by 35%. And at the end of May, Sol­id Bio will be say­ing good­bye to Joel Schnei­der, who start­ed out as a sci­ence an­a­lyst in 2014 and rose to COO last year. The press re­lease got in­ter­est­ing­ly spe­cif­ic about Schnei­der's next steps, men­tion­ing that he will be­come CEO of a "pri­vate­ly held nov­el, vi­ral-based gene ther­a­py plat­form com­pa­ny." In March 2021, Sol­id Bio did re­veal some SGT-001 da­ta that would os­ten­si­bly help the biotech re­bound from a bout of clin­i­cal holds, but in­vestors weren't ex­act­ly unit­ed in their en­thu­si­asm.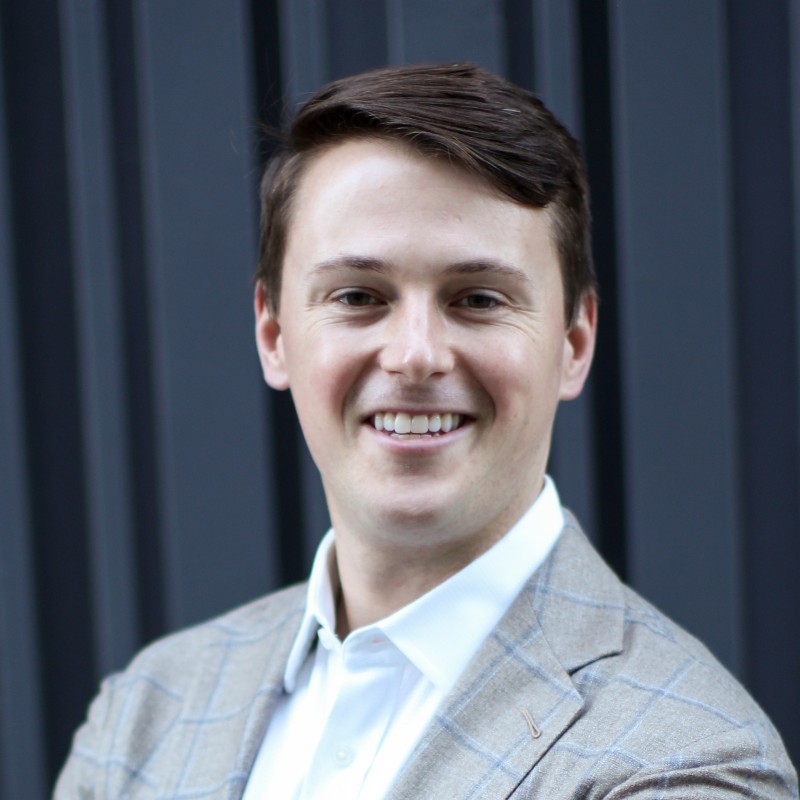 Cameron Tur­tle
→ The hits just keep on com­ing for Bridge­Bio, which is lay­ing off an un­spec­i­fied num­ber of em­ploy­ees fol­low­ing dis­as­trous re­sults with its TTR amy­loi­do­sis drug aco­ramidis. And as Nicole De­Feud­is points out in her scoop this week, "The com­pa­ny's cen­tral com­mer­cial team was sig­nif­i­cant­ly af­fect­ed." Most no­tably, Cameron Tur­tle is out af­ter five years with Bridge­Bio and one year as chief strat­e­gy of­fi­cer. He's al­so been CBO of Bridge­Bio sub­sidiary Ei­dos Ther­a­peu­tics.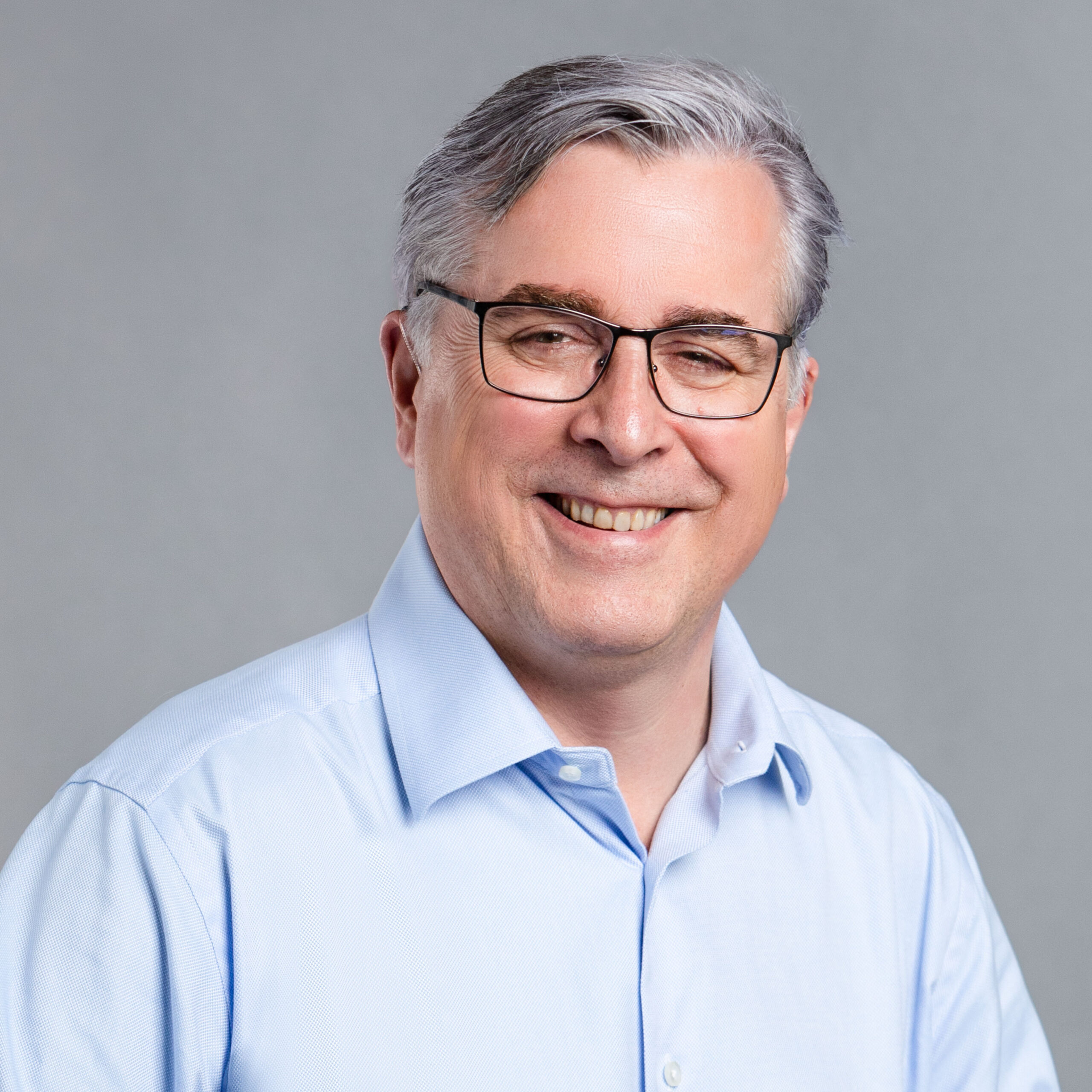 Vlad Hogen­huis
→ Big Phar­ma vet Vlad Hogen­huis has tak­en the CEO job at Chimera Bio­engi­neer­ing, a South San Fran­cis­co biotech that's been op­er­at­ing out of the spot­light since 2015 and de­vel­op­ing CAR-T ther­a­pies with its GOLD Plat­form tech­nol­o­gy. Hogen­huis filled sev­er­al po­si­tions in his 18 years at Mer­ck/MSD Chi­na, in­clud­ing chief mar­ket­ing of­fi­cer, be­fore mov­ing on to GSK in 2012. He would be­come SVP and glob­al fran­chise head, spe­cial­ty phar­ma­ceu­ti­cals at the UK phar­ma gi­ant be­fore his ap­point­ment as COO of rare dis­ease biotech Ul­tragenyx in 2018.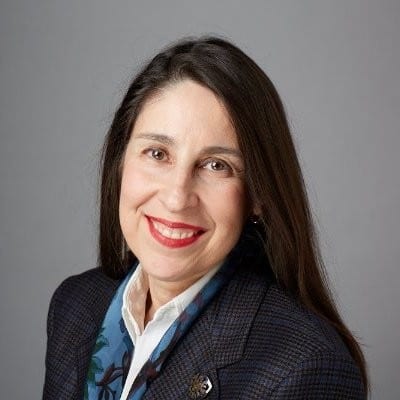 Cher­ry Thomas
→ Big Phar­ma vet Cher­ry Thomas has de­cid­ed to leave the Jen­nifer Doud­na CRISPR up­start Cari­bou Bio­sciences to take her first CMO gig at Cata­ma­ran Bio. Thomas joined Cari­bou as SVP of clin­i­cal de­vel­op­ment two years ago from Ar­ray Bio­Phar­ma, where she was VP, on­col­o­gy clin­i­cal de­vel­op­ment. Af­ter tour­ing through sev­er­al phar­ma gi­ants — GSK, No­var­tis and Bris­tol My­ers among them — she be­came part of the clin­i­cal de­vel­op­ment lead­er­ship at BeiGene and Jounce Ther­a­peu­tics. Spe­cial­iz­ing in off-the-shelf (CAR)-NK cell ther­a­pies, Cata­ma­ran has turned up enough in Peer Re­view since its No­vem­ber 2020 launch to earn re­wards points — and this is one of the biotech's biggest hires yet.
An­na-Maria Deme­tri­ades
→ Cyrus Moza­yeni's lead­er­ship team is com­ing in­to clear­er fo­cus as An­na-Maria Deme­tri­ades is named CMO of oc­u­lar gene ther­a­py play­er Vedere Bio II not long af­ter CFO Gi­na Con­syl­man's ar­rival. As se­nior med­ical di­rec­tor for oph­thal­mol­o­gy clin­i­cal de­vel­op­ment at Genen­tech, Deme­tri­ades was the lead clin­i­cian for Eylea com­peti­tor Vabysmo, which snagged an ap­proval for di­a­bet­ic mac­u­lar ede­ma and wet age-re­lat­ed mac­u­lar de­gen­er­a­tion in Jan­u­ary.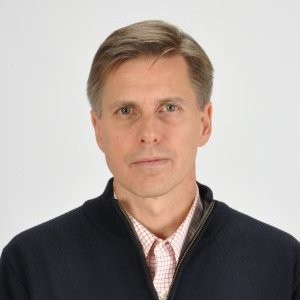 Stephen From
→ Stephen From is mak­ing his way to the helm of Aruna Bio as CEO, suc­ceed­ing Skip Irv­ing, who has served in the in­ter­im. From joins the com­pa­ny af­ter a stint as CEO and chair­man of Eye­Gate Phar­ma­ceu­ti­cals. Ear­li­er in his ca­reer, From served at Bank of Amer­i­ca and Robert­son Stephens. Mean­while, Irv­ing will con­tin­ue to serve on the com­pa­ny's board.
→ With a Bloomberg ar­ti­cle in­di­cat­ing a pos­si­ble sale of I-Mab af­ter CEO Joan Shen's ex­it, the Chi­nese biotech has ap­point­ed Richard Yeh as COO and John Hayslip as CMO. Yeh re­cent­ly held the roles of CFO and head of strate­gic op­er­a­tions at Ab­bisko Ther­a­peu­tics, and he's al­so been fi­nance chief for CStone Phar­ma­ceu­ti­cals. Hayslip, who just had a brief run at Nek­tar as VP of clin­i­cal de­vel­op­ment, is a nat­ur­al fit for I-Mab af­ter work­ing on lem­zopar­limab at Ab­b­Vie. The two com­pa­nies teamed up on the CD47 an­ti­body in a deal that saw Ab­b­Vie pay $180 mil­lion up­front for ex-Chi­na rights.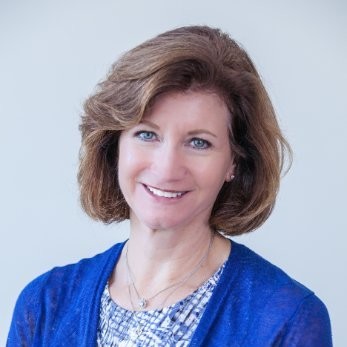 Lau­ra Clague
→ Lau­ra Clague is step­ping down as CFO of Tra­vere Ther­a­peu­tics in Au­gust as Chris Cline, the SVP of in­vestor re­la­tions and cor­po­rate com­mu­ni­ca­tions, pre­pares to take her place. Both Cline and Clague have served at Tre­vere since 2014, and when Cline takes over as fi­nance chief, Clague will then keep an ad­vi­so­ry role un­til 2023. The com­pa­ny dis­posed it­self of all traces to founder Mar­tin Shkre­li by re­brand­ing from Retrophin to Tra­vere in late 2020.
Doug Pagán
→ Co-found­ed by Stu­art Schreiber and pulling in a $50 mil­lion Se­ries B last sum­mer, Roche neu­rol­o­gy and im­munol­o­gy part­ner Jnana Ther­a­peu­tics has locked in Doug Pagán as CFO and COO. Pagán is set for dou­ble du­ty here af­ter near­ly two years as CFO of Dicer­na Phar­ma­ceu­ti­cals, which was sold to No­vo Nordisk for $3.3 bil­lion in No­vem­ber 2021. The for­mer fi­nance ex­ec at Ac­celeron al­so re­signed from the board at Zio­pharm On­col­o­gy (now Alaunos) in the ac­tivist at­tack mael­strom that was stoked by Wa­ter­Mill in 2020.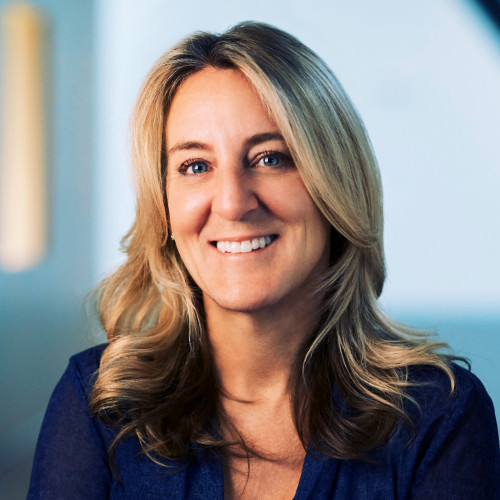 Su­san Lun­deen
→ In bounce­back mode with an or­phan drug des­ig­na­tion for BC­MA CAR-T AL­LO-605 af­ter the FDA lift­ed a clin­i­cal hold on its Al­lo­CAR T tri­als in Jan­u­ary, David Chang has wel­comed Su­san Lun­deen to Al­lo­gene as chief peo­ple of­fi­cer. Lun­deen has worked in HR since her days at Am­gen, and since 2016 she was chief hu­man re­sources of­fi­cer with Uni­ty Biotech­nol­o­gy. In the eight years be­fore Uni­ty, Lun­deen was SVP of hu­man re­sources at Kythera Bio­phar­ma­ceu­ti­cals un­til Al­ler­gan forked over $2.1 bil­lion to pur­chase the biotech in 2015.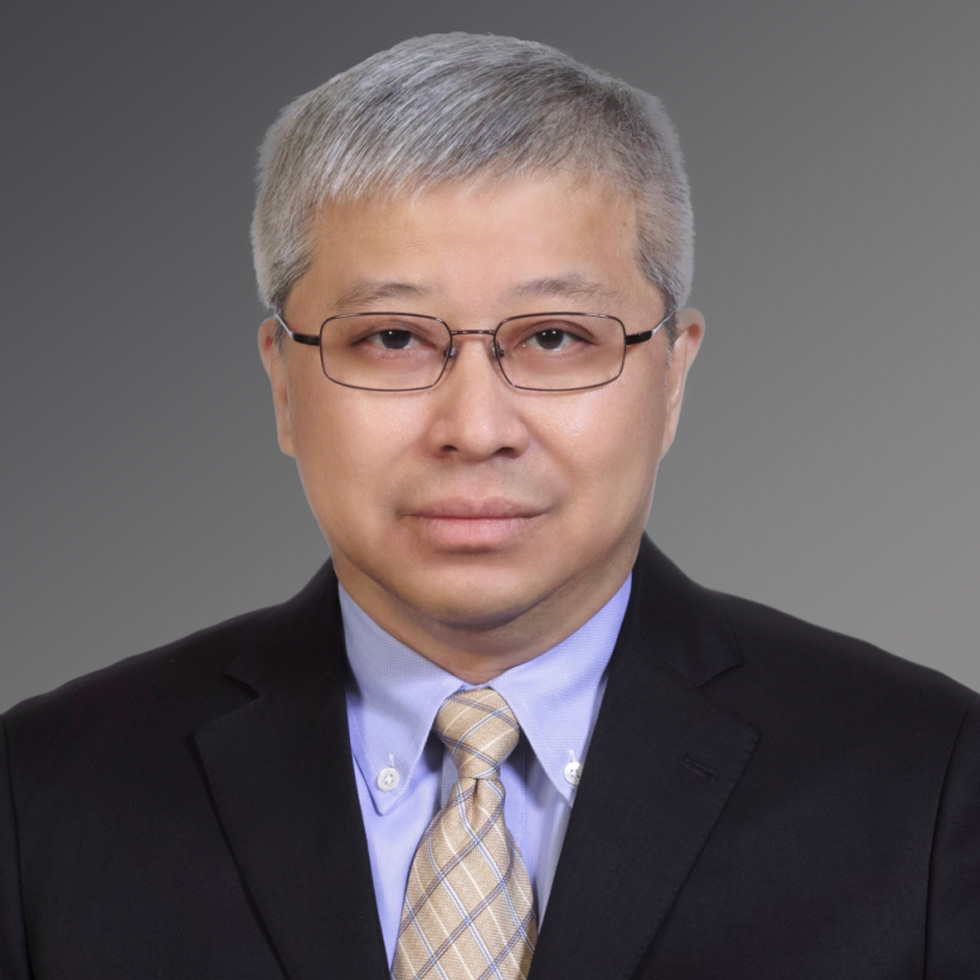 Li­ong­Ho Chua
→ Af­ter nam­ing Nicholas Jack­son pres­i­dent of glob­al R&D in Feb­ru­ary, Joshua Liang-led Clover Bio­phar­ma­ceu­ti­cals has ap­point­ed Li­ong­Ho Chua as pres­i­dent of Greater Chi­na. Be­fore set­ting off for the Shang­hai vac­cine biotech, Chua was chief strat­e­gy of­fi­cer for AIM Vac­cine. The ex-Sanofi Pas­teur Chi­na GM has al­so spent time with Gilead as VP and gen­er­al man­ag­er, Asia com­mer­cial op­er­a­tions, and he's al­so been coun­try man­ag­er for San­doz Chi­na.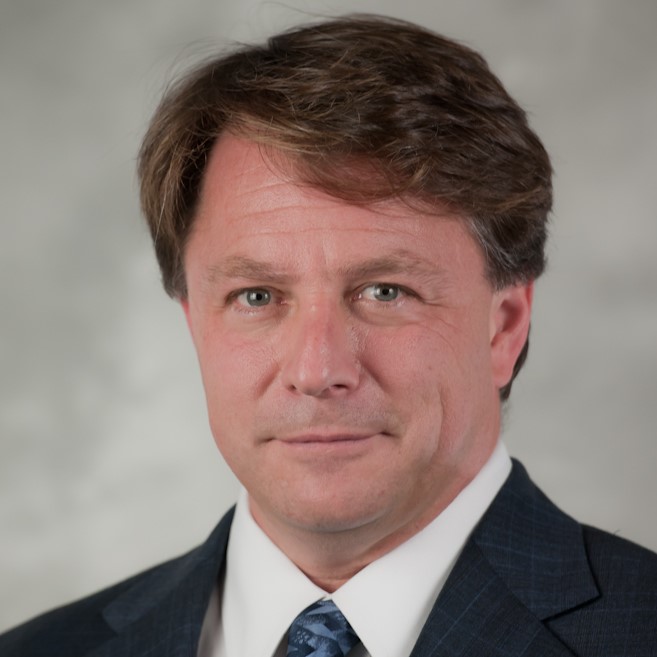 Sean Mar­tin
→ The folks at San Diego pro­tein degra­da­tion biotech Bio­th­eryx may have stripped away the cap­i­tal­iza­tions in their com­pa­ny name, but they've gained a CFO. Jeff Car­avel­la worked in fi­nance at J&J for a decade and leaves Bar­bara We­ber's team at Tan­go Ther­a­peu­tics, where he was VP, fi­nance. He's al­so been se­nior fi­nance di­rec­tor for Charles Riv­er Lab­o­ra­to­ries and Ed­i­tas Med­i­cine, the gene edit­ing play­er where Sarep­ta's Gilmore O'Neill just suc­ceed­ed Jim Mullen as CEO.
→ Gen­er­ate Bio­med­i­cines, the Flag­ship ma­chine learn­ing joint led by ex-Mer­ck chief mar­ket­ing of­fi­cer Mike Nal­ly, has picked up Sean Mar­tin as chief le­gal of­fi­cer and gen­er­al coun­sel. The one-time VP for com­mer­cial law and cor­po­rate law at Am­gen — which ponied up $50 mil­lion up­front in a Jan­u­ary deal with Gen­er­ate — Mar­tin spent the last five years as SVP and gen­er­al coun­sel with Bax­ter.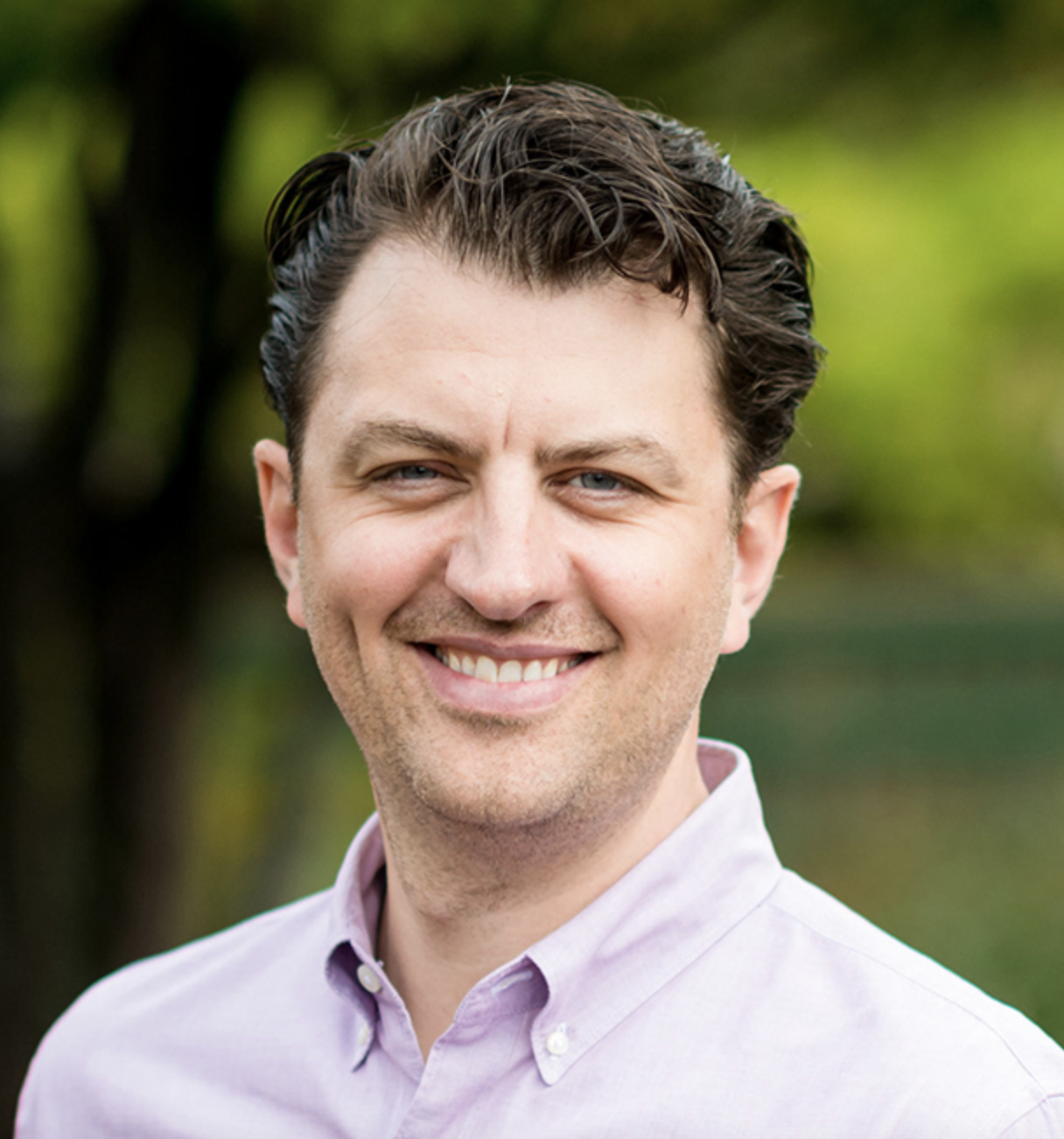 Dirk Gev­ers
→ Third Rock start­up Flare Ther­a­peu­tics, tak­ing aim at tran­scrip­tion fac­tors with an $82 mil­lion Se­ries A at its dis­pos­al, has re­cruit­ed Adri­an Jubb as CMO. The Genen­tech vet leaves 23andMe af­ter three years as head of clin­i­cal on­col­o­gy and neu­rol­o­gy. Jubb has been a CMO be­fore at Im­mune-Onc Ther­a­peu­tics af­ter lead­ing ear­ly de­vel­op­ment at Achao­gen.
→ Mi­cro­bio­me sci­ences com­pa­ny Seed Health is bring­ing aboard Dirk Gev­ers as CSO. Gev­ers hails from J&J's Janssen Phar­ma­ceu­ti­cal Com­pa­nies, where he helped launched the Janssen Hu­man Mi­cro­bio­me In­sti­tute and served as glob­al head. Pri­or to his work with Janssen, Gev­ers was at the Broad In­sti­tute of MIT and Har­vard.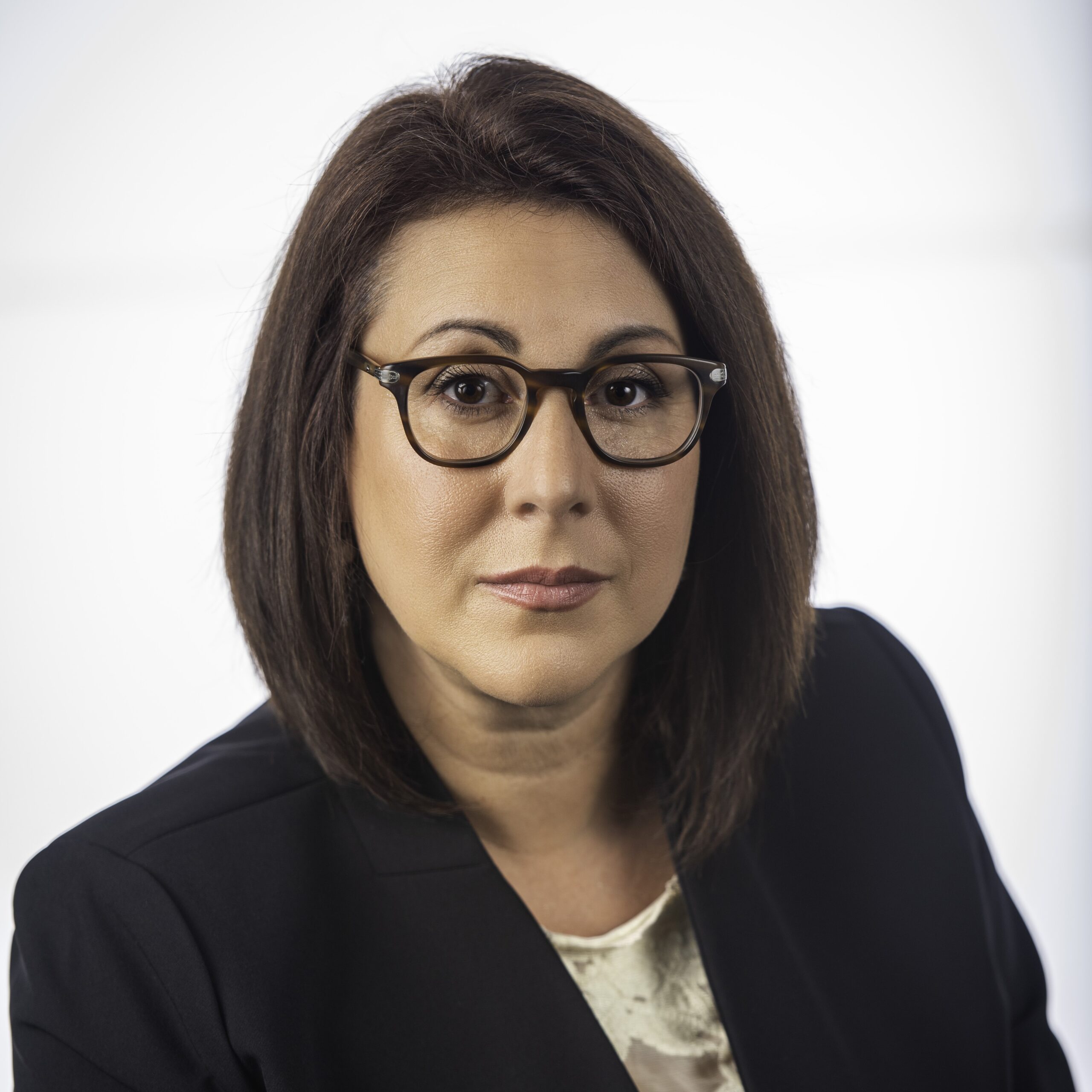 Stephanie Read
→ There are quite a few changes hap­pen­ing over at Toron­to-based High­land Ther­a­peu­tics. For starters, the com­pa­ny has locked in Stephanie Read as pres­i­dent and CEO of the com­pa­ny, tak­ing over for Ste­fan An­ton­s­son, who has been serv­ing in the in­ter­im. Read has spent the last 6.5 years with CSL as glob­al VP, cor­po­rate strat­e­gy and busi­ness de­vel­op­ment and 7.5 years with As­traZeneca/Med­Im­mune. Ear­li­er in her ca­reer, Read served in roles R&D and glob­al med­ical af­fairs at Shire.
Mean­while, An­ton­s­son (for­mer SVP of mar­ket­ing at Su­per­nus Phar­ma­ceu­ti­cals) will move back to his role as in­de­pen­dent di­rec­tor of the board. And, fi­nal­ly, join­ing him will be Scott My­ers (for­mer AM­AG Phar­ma­ceu­ti­cals CEO) as chair­man and Kevin Bain (cur­rent­ly chief cor­po­rate de­vel­op­ment of­fi­cer at Cell Re­search Cor­po­ra­tion and for­mer CFO of Alvo­gen and Alvotech) and Ildiko Mehes (SVP and gen­er­al coun­sel at Te­va Phar­ma­ceu­ti­cals) as in­de­pen­dent di­rec­tors.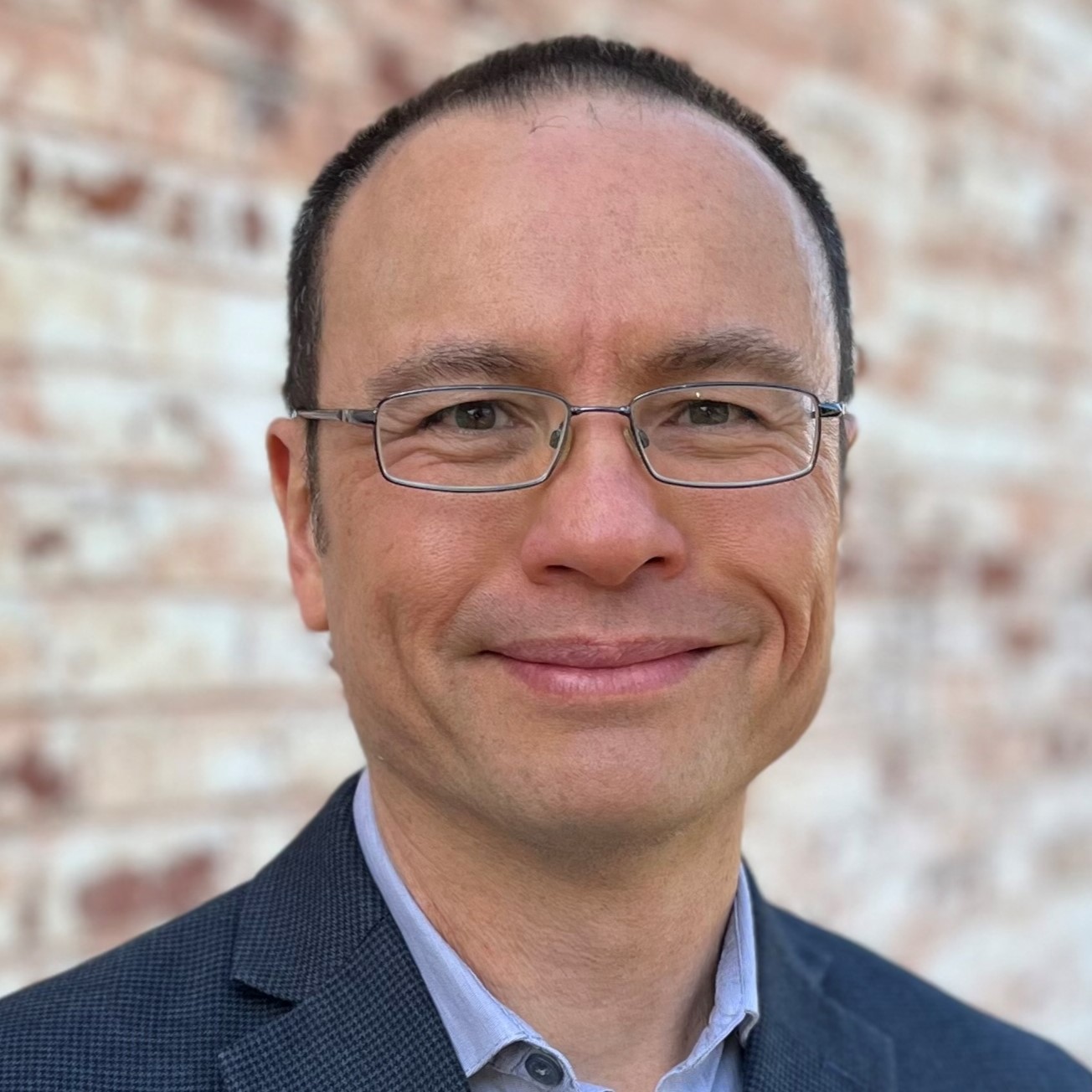 Han Lim
→ Han Lim is jump­ing from one AI biotech for an­oth­er, tak­ing on the role of CBO at Morn­ing­side-backed Deep­Cure, which clinched a $40 mil­lion Se­ries A last fall. In 2019, Lim was pro­mot­ed from glob­al head of part­ner­ing to CBO at Atom­wise, which has built AI part­ner­ships with Eli Lil­ly, Bay­er and, more re­cent­ly, Bridge­Bio.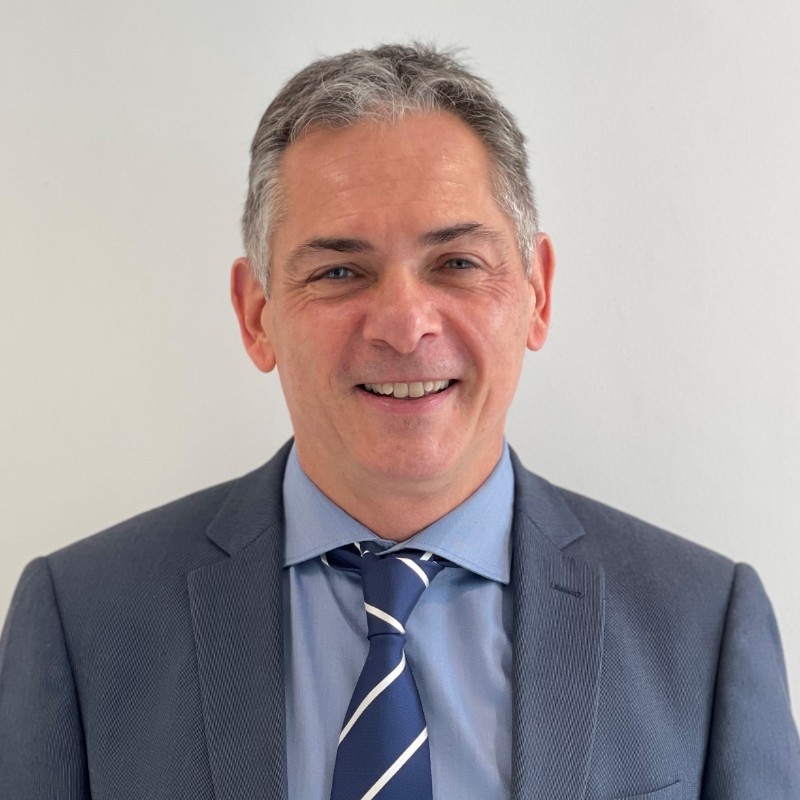 Si­mon Plyte
→ Sanofi bis­pe­cif­ic an­ti­body part­ner Bio­munex Phar­ma­ceu­ti­cals, a US-French biotech that re­cent­ly opened new lab­o­ra­to­ries in Paris, has ap­point­ed Si­mon Plyte as CSO and as a mem­ber of its sci­en­tif­ic ad­vi­so­ry board. Plyte, a vet­er­an of Boehringer In­gel­heim and Pfiz­er, most re­cent­ly served as VP, im­muno-on­col­o­gy at Merus.
→ Uni­ver­si­ty of Pitts­burgh spin­out Blue­Sphere Bio has pegged Robert Keefe as chief de­vel­op­ment of­fi­cer, dash­ing to the T-cell ther­a­py biotech af­ter a short stay at As­traZeneca. Since Oc­to­ber 2020, Keefe had served as the phar­ma gi­ant's head of CMC cell ther­a­py de­vel­op­ment, and he's al­so held posts at Lon­za, WuXi AppTec, Max­Cyte and Au­to­lus.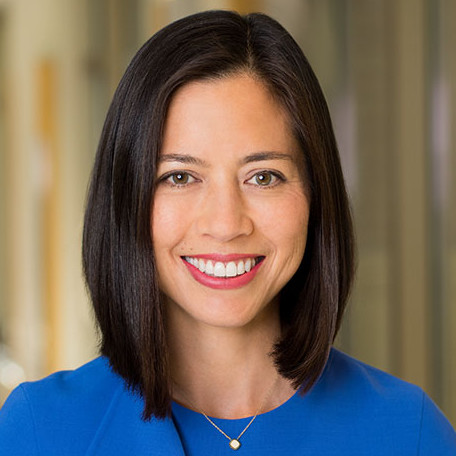 Lau­ra Mau­ri
→ Medtron­ic is sad­dling on Lau­ra Mau­ri as chief sci­en­tif­ic, med­ical and reg­u­la­to­ry of­fi­cer. Mau­ri joined the Dublin-based health­care tech com­pa­ny in Sep­tem­ber 2018 and be­came a mem­ber of the com­pa­ny's ex­ec­u­tive com­mit­tee in Au­gust 2020. Pri­or to this, Mau­ri was an in­ter­ven­tion­al car­di­ol­o­gist at Brigham and Women's Hos­pi­tal for 15 years.
→ Mainz Bio­med, a mol­e­c­u­lar ge­net­ics di­ag­nos­tic com­pa­ny, has named Darin Leigh as CCO. Leigh brings with him ex­pe­ri­ence from his times at Ab­bott, Lu­minex (VP of glob­al com­mer­cial op­er­a­tions), Metabolon and CDR Health (CCO).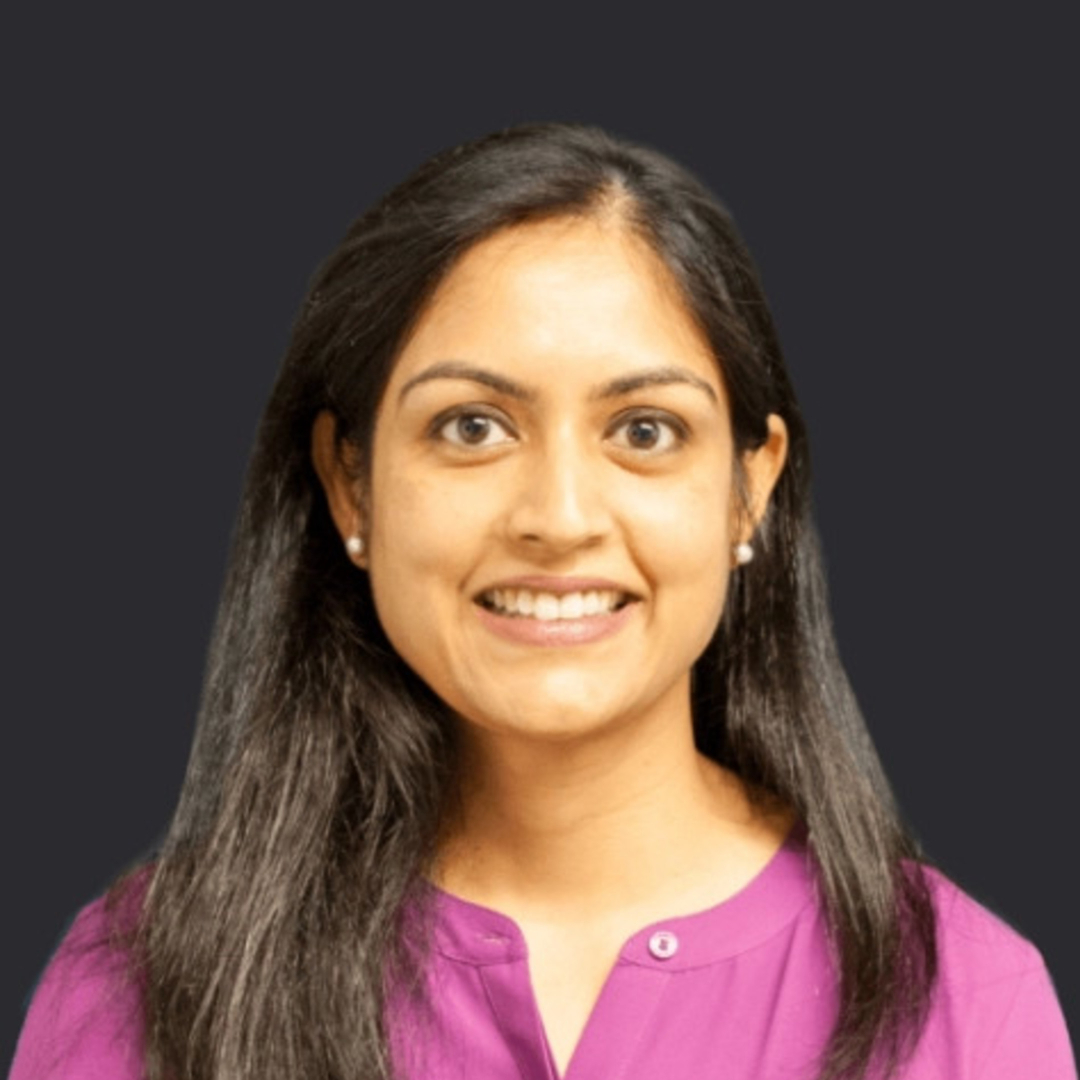 Nimisha Sri­vas­ta­va
→ Twist Bio­science is shout­ing out a pair of pro­mo­tions: Tracey Mullen (SVP of op­er­a­tions) joined the DNA syn­the­sis out­fit as gen­er­al man­ag­er when it scooped up the com­pa­ny she helmed, the in vi­vo an­ti­body drug dis­cov­ery shop Ab­veris, in late No­vem­ber. Nimisha Sri­vas­ta­va (SVP of R&D), a Twist staffer since 2014 when she was a se­nior man­ag­er in sys­tems en­gi­neer­ing, had been VP of en­gi­neer­ing pri­or to her new post.
Gain­ing ex­tra com­pe­ti­tion with the re­cent launch of Emeryville, CA start­up Ansa Biotech­nolo­gies, Twist is al­so look­ing for a new COO af­ter the de­par­ture of Patrick Weiss, who cit­ed per­son­al rea­sons for his de­ci­sion to step down on April 21.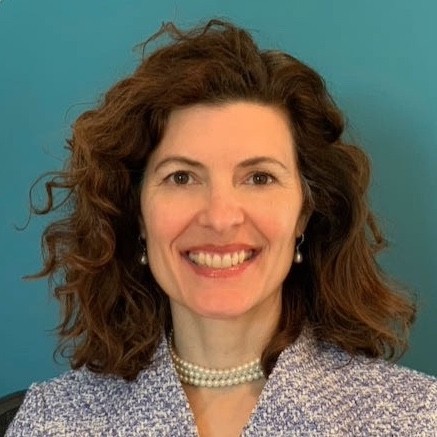 Nur­jana Bach­man
→ When in Rome, be­come the SVP, cor­po­rate de­vel­op­ment and strat­e­gy at ROME Ther­a­peu­tics. At least that's what Nur­jana Bach­man has done at Rosana Kapeller's re­peatome drug de­vel­op­er. Bach­man, the for­mer VP of bio­phar­ma and cor­po­rate al­liances at Foun­da­tion Med­i­cine, was al­so co-founder and CBO of Clar­i­tas Ge­nomics.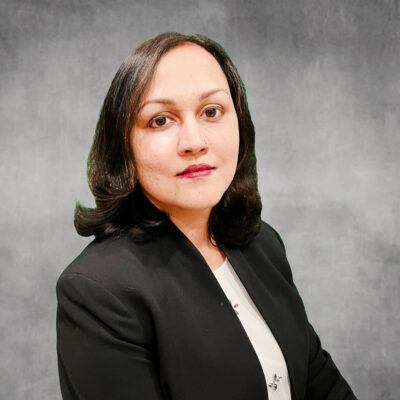 Son­al Gup­ta
→ Son­al Gup­ta has been ap­point­ed SVP and head of clin­i­cal de­vel­op­ment at Nat­ick, MA-based Affy­Im­mune Ther­a­peu­tics, a CAR-T biotech that raised $30 mil­lion in what was des­ig­nat­ed as a Se­ries A+ round last Oc­to­ber. Gup­ta was head of pre­clin­i­cal and clin­i­cal as­says at CRISPR Ther­a­peu­tics from 2016-19, and from there she be­came head of trans­la­tion­al re­search at Ru­bius Ther­a­peu­tics. She joins Affy­Im­mune from Avro­bio, where she was head of trans­la­tion­al med­i­cine.
→ Prog­en­i­ty, the com­pa­ny fo­cused on women's health, gas­troin­testi­nal health and oral bio­ther­a­peu­tics, has tapped Paul Shabram as SVP, tech­ni­cal op­er­a­tions. Be­fore mak­ing his way to the San Diego-based com­pa­ny, Shabram formed Ven­tana Bio­Sciences Con­sult­ing and was VP of tech­ni­cal de­vel­op­ment at Emer­gent BioSo­lu­tions. Ear­li­er in his ca­reer, Shabram had stints at Pax­Vax, Scher­ing-Plough/Can­ji, Cy­tel and Ch­i­ron.
→ Deer­field-backed in­fec­tious dis­ease biotech Adap­tive Phage Ther­a­peu­tics has ap­point­ed Rob Casper as VP of clin­i­cal op­er­a­tions. Most re­cent­ly, Casper served as VP of clin­i­cal op­er­a­tions at Al­tim­mune and as se­nior di­rec­tor of clin­i­cal op­er­a­tions at Kolon Tis­sue­Gene. Tri­als are on­go­ing at APT to ex­am­ine pros­thet­ic joint in­fec­tion and di­a­bet­ic foot os­teomyelitis.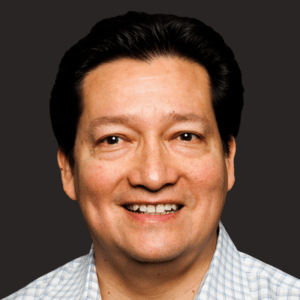 George Di­az
→ Tachi Ya­ma­da lega­cy up­start iECURE, a gene edit­ing biotech from chief sci­en­tif­ic ad­vi­sor Jim Wil­son at Penn, has in­stalled George Di­az as VP, ther­a­peu­tic area lead for urea cy­cle dis­or­ders. Di­az brings more than two decades of ex­pe­ri­ence from the Ic­ahn School of Med­i­cine at Mount Sinai — dur­ing his tenure, he was chief of the Di­vi­sion of Med­ical Ge­net­ics and a pro­fes­sor in both ge­net­ics & ge­nom­ic sci­ences and pe­di­atrics.
→ Syn­thet­ic lethal­i­ty shop Cyteir Ther­a­peu­tics, which joined Nas­daq at a blaz­ing-hot mo­ment for IPOs in 2021 that seems like light years ago, has brought on Adam Ve­ness as gen­er­al coun­sel. Ve­ness closed out his sev­en years at Ac­celeron as SVP, gen­er­al coun­sel and sec­re­tary be­fore the com­pa­ny caught Mer­ck's eye last fall.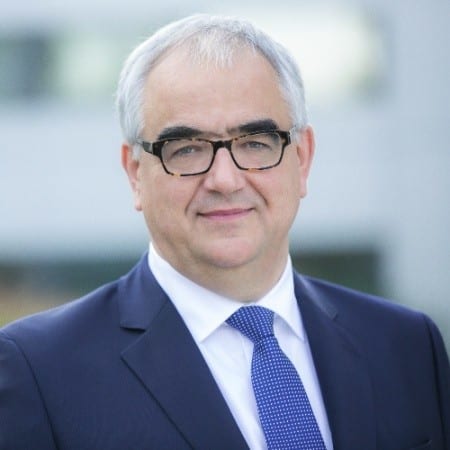 Paul Stof­fels
→ Gala­pa­gos CEO Paul Stof­fels has added chair­man to his list of ti­tles. The for­mer J&J lu­mi­nary took over this sub­stan­tial re­hab project on April 1 af­ter On­no van de Stolpe an­nounced his re­tire­ment last Au­gust. Gala­pa­gos, which fell from grace in a doomed part­ner­ship with Gilead, has al­so elect­ed ex-Sanofi CFO Jérôme Con­t­a­mine and Dan Bak­er to the board of di­rec­tors.
→ On May 1, Gen­nao Bio chief Stephen Squin­to will no longer be chair­man of Genen­ta Sci­ence, the Mi­lan gene ther­a­py biotech co-found­ed by Lui­gi Nal­di­ni. Genen­ta has nom­i­nat­ed ex-Aruna Bio CEO Mark Sir­go to re­place Squin­to, who will "pur­sue a new busi­ness op­por­tu­ni­ty," ac­cord­ing to the re­lease.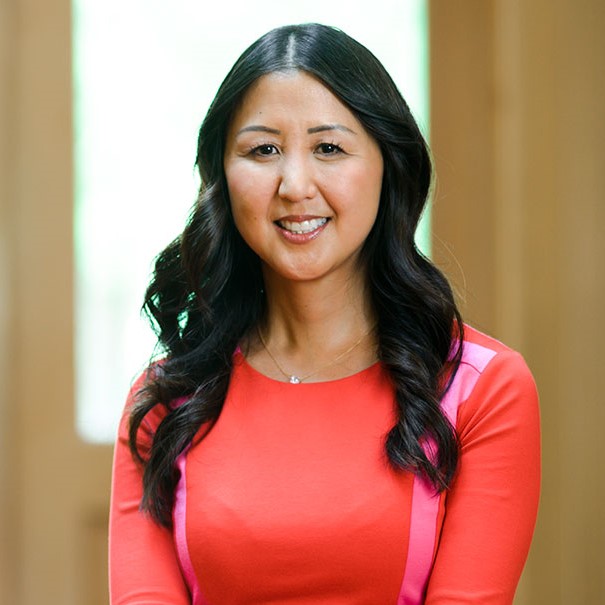 Ang­ie You
→ Ken Song's ra­dio­phar­ma start­up Rayze­Bio has added Ang­ie You to the board of di­rec­tors. You, the ex-CEO of Amu­nix, is a se­nior ad­vi­sor for Fra­zier Life Sci­ences, a strate­gic ad­vi­sor at Cas­din Cap­i­tal, and a board mem­ber at ORIC Phar­ma­ceu­ti­cals.
→ Frank Karbe has been grant­ed a seat on the board of di­rec­tors at New Jer­sey GI biotech Phath­om Phar­ma­ceu­ti­cals. The one-time fi­nance chief at Ex­elix­is was re­cent­ly the pres­i­dent and CFO at My­ovant, the com­pa­ny from the Vivek Ra­maswamy "vant" sta­ble part­ner­ing with Pfiz­er on Or­govyx and Myfem­bree.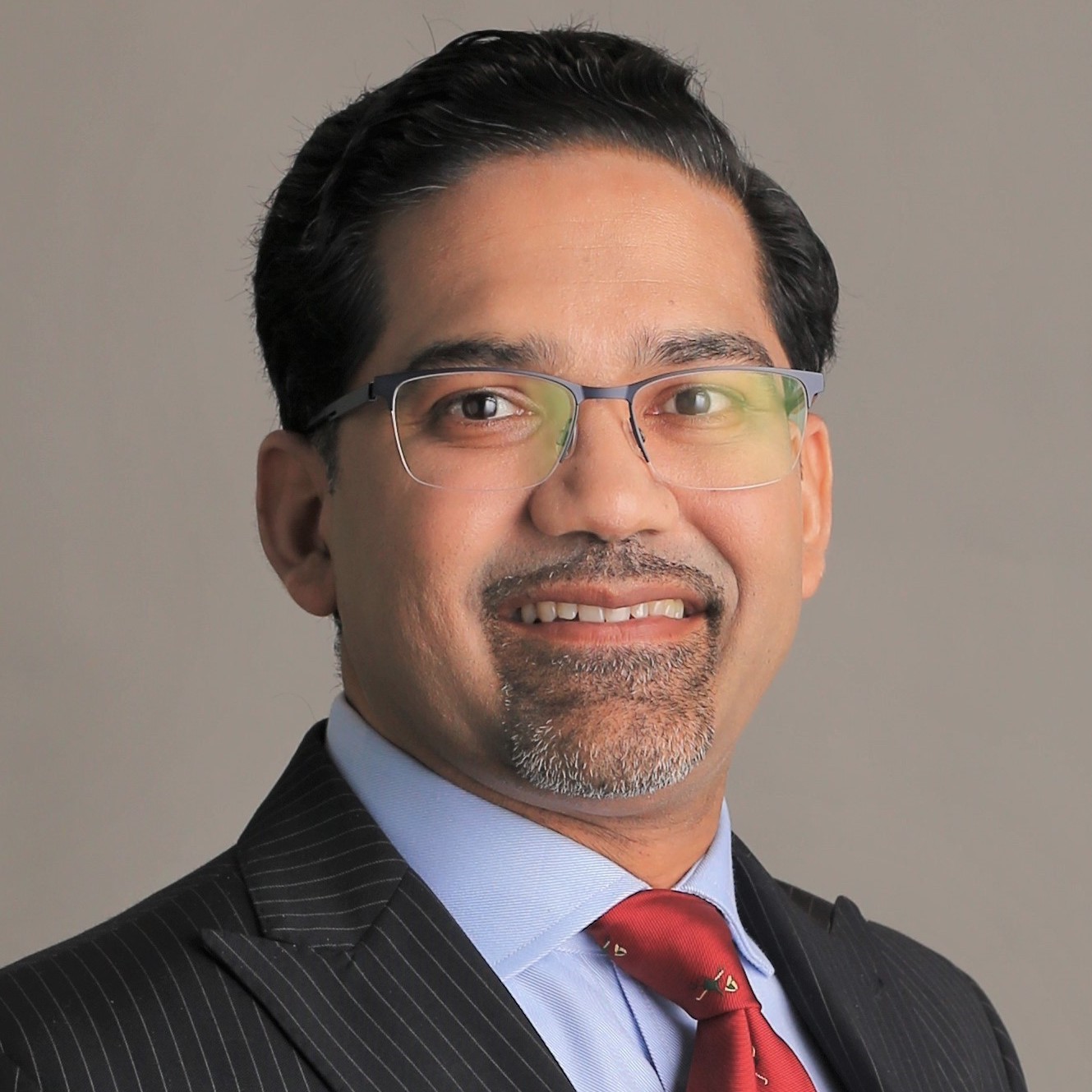 Am­rit Ray
→ Kad­mon gene ther­a­py spin­out MeiraGTx has ush­ered in De­bra Yu to the board of di­rec­tors. The Pfiz­er alum is pres­i­dent and CBO of Per­cep­tive start­up Lian­Bio.
→ Grab­bing ex-US li­cens­ing rights to Re­gen­eron's cho­les­terol dis­or­der drug Evkeeza, Ul­tragenyx has elect­ed Am­rit Ray to the board of di­rec­tors. Ray, the for­mer CMO for J&J's Janssen, is cur­rent­ly the chief patent of­fi­cer at Nurtec mak­er Bio­haven.
→ IMV has se­lect­ed Michael Bai­ley from with­in its board to serve as chair­man, ef­fec­tive May 1. Bai­ley cur­rent­ly serves as pres­i­dent and CEO of Aveo On­col­o­gy and has sat on the board of IMV since 2020. Bai­ley start­ed out at Aveo as CCO in 2010, be­fore mov­ing on­to the role of CBO in 2013. Pri­or to his stint at Aveo, Bai­ley had roles at Syn­ta Phar­ma­ceu­ti­cals, Im­Clone Sys­tems and Genen­tech.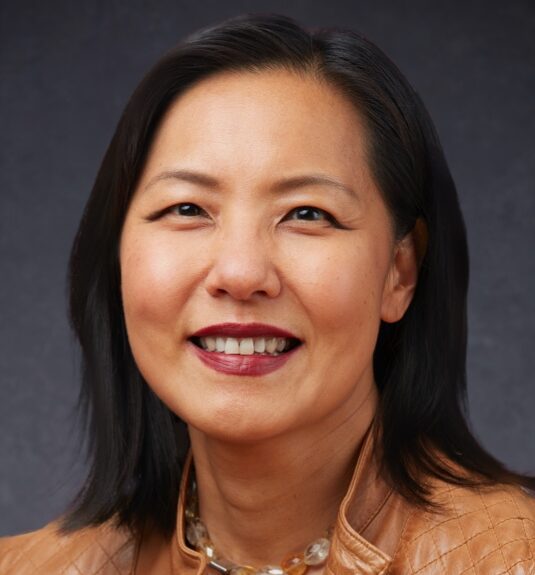 Jean Liu
→ Jean Liu will take a seat on the board of di­rec­tors at Eras­ca, the San Diego on­col­o­gy biotech that de­buted on Nas­daq with a hefty $300 mil­lion IPO last sum­mer. Liu cur­rent­ly serves as chief le­gal of­fi­cer at Seagen, and be­fore that, Liu was VP and gen­er­al coun­sel at Halozyme.
→ Com­pass Ther­a­peu­tics has point­ed the way for Ellen Chiniara and Mary Ann Gray to join its board of di­rec­tors. Chiniara was chief le­gal of­fi­cer of Alex­ion un­til the sale to As­traZeneca closed in Ju­ly 2021, while Gray — the pres­i­dent of Gray Strate­gic Ad­vi­sors — is a board mem­ber at Sarep­ta and Pal­isade Bio, among oth­ers.
→ At the same time that they pulled in an undis­closed amount of seed fi­nanc­ing, Ox­ford-based Mi­toRx Ther­a­peu­tics is bring­ing in Glyn Ed­wards as chair­man of the board. Ed­wards for­mer­ly served as CEO of Sum­mit Ther­a­peu­tics.
Derek Graf al­so con­tributed to this edi­tion.