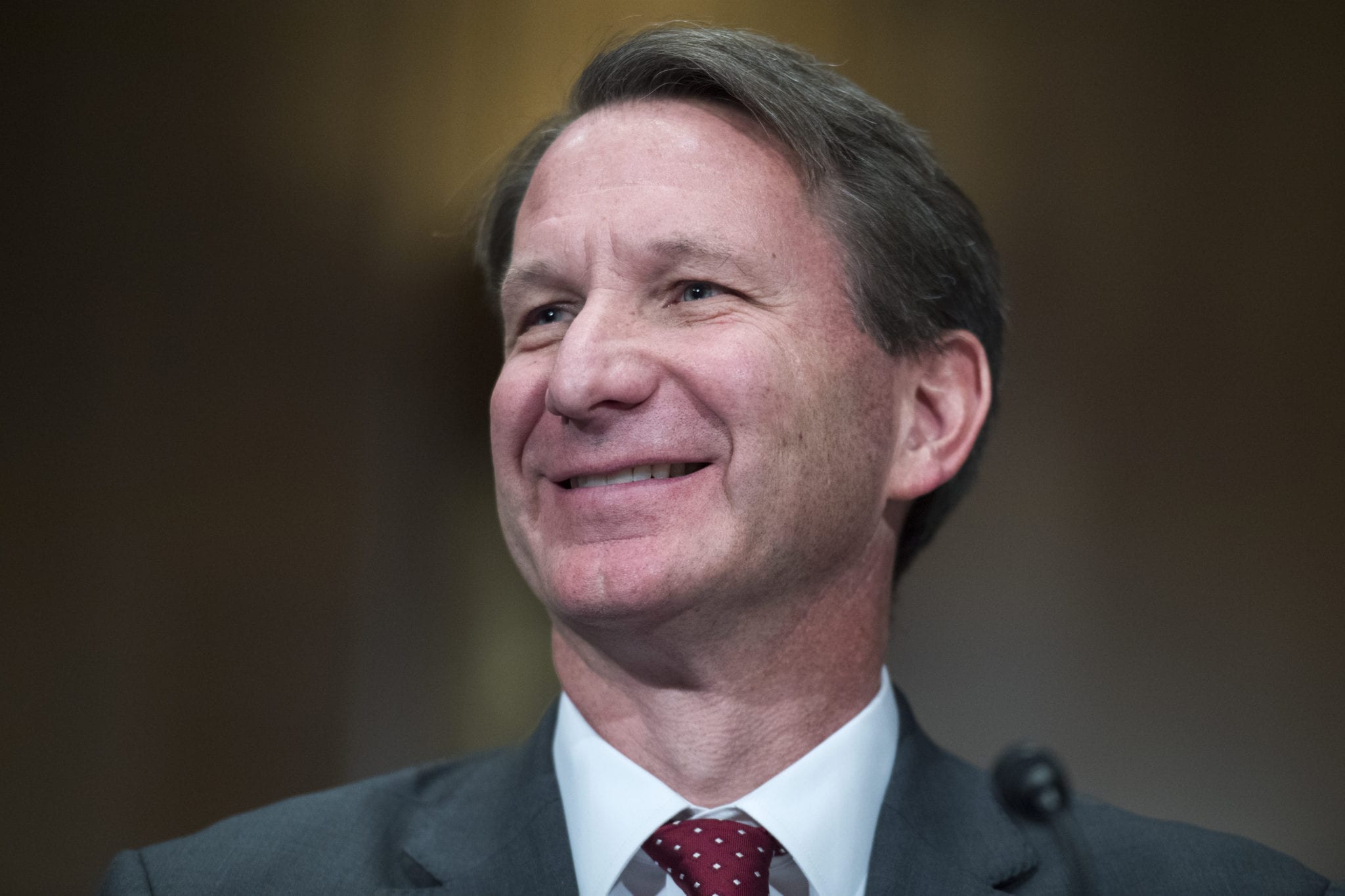 NCI's Ned Sharp­less gets the nod to run the FDA in wake of Scott Got­tlieb's sur­prise ex­it
The head of the Na­tion­al Can­cer In­sti­tute, UNC alum Nor­man "Ned" Sharp­less, has been tapped as the act­ing head of the FDA.
The news fol­lows a few dif­fer­ent sto­ries point­ing to Sharp­less as the like­ly next helms­man of the agency, where the pop­u­lar com­mis­sion­er Scott Got­tlieb an­nounced his sur­prise res­ig­na­tion less than 2 years af­ter tak­ing the post. And Got­tlieb was quick to of­fer a thumb's up.
I'm de­light­ed by the an­nounce­ment from @Se­cAzar that @NCIDi­rec­tor will serve as act­ing com­mis­sion­er of #FDA. Ned is a friend to FDA, a great pub­lic health cham­pi­on, a ded­i­cat­ed physi­cian, and will be warm­ly wel­comed in­to his new role. FDA will ben­e­fit great­ly from his lead­er­ship.

— Scott Got­tlieb, M.D. (@SGot­tliebF­DA) March 12, 2019
While not for­mal­ly nom­i­nat­ed, the move po­si­tions Sharp­less as Got­tlieb's like­ly suc­ces­sor. If so, Sharp­less won't en­counter much, if any, op­po­si­tion in the bio­phar­ma in­dus­try. But ex­ecs will be wait­ing to see if he can come close to match­ing Got­tlieb's zeal for speed­ing up agency re­views and has­ten­ing ap­provals at a time of record new drug OKs — in­clud­ing the ini­tial launch­es for the first in a whole new gen­er­a­tion of cell and gene ther­a­pies.
Sharp­less has a sol­id re­sume that res­onates well with in­dus­try ex­ecs. He grad­u­at­ed from UNC School of Med­i­cine and did his res­i­den­cy at Mass Gen­er­al. Fol­low­ing a 2-year stint at Har­vard Med he went back to UNC, where he be­came the Well­come Pro­fes­sor of Can­cer Re­search in 2012. He was tapped to run the NCI in 2017.
That all trans­lates in­to in­stant re­spect in bio­phar­ma, but not nec­es­sar­i­ly un­bri­dled en­thu­si­asm.
Re­spect, though, will go a long way in set­ting the stage for Sharp­less, par­tic­u­lar­ly as ear­li­er can­di­dates pitched to Pres­i­dent Don­ald Trump in­cludes at least one with an odd lib­er­tar­i­an streak that didn't sit well with drug de­vel­op­ers de­vot­ed to main­tain­ing a gold stan­dard for new drug ap­provals — even if that stan­dard has proven in­creas­ing­ly flex­i­ble.
Piper Jaf­fray's Christo­pher Ray­mond put him­self down for an en­thu­si­as­tic en­dorse­ment.
Sharp­less was clear­ly Got­tlieb's top choice, and in that he is a long time in­sid­er and physi­cian/sci­en­tist, we think in­vestors should ex­pect FDA to con­tin­ue on its cur­rent path of in­creased reg­u­la­to­ry ef­fi­cien­cy with an in­dus­try-friend­ly lean. We ex­pect the bio­phar­ma space to be up sharply on this news.
---
Im­age: Ned Sharp­less. AP IM­AGES