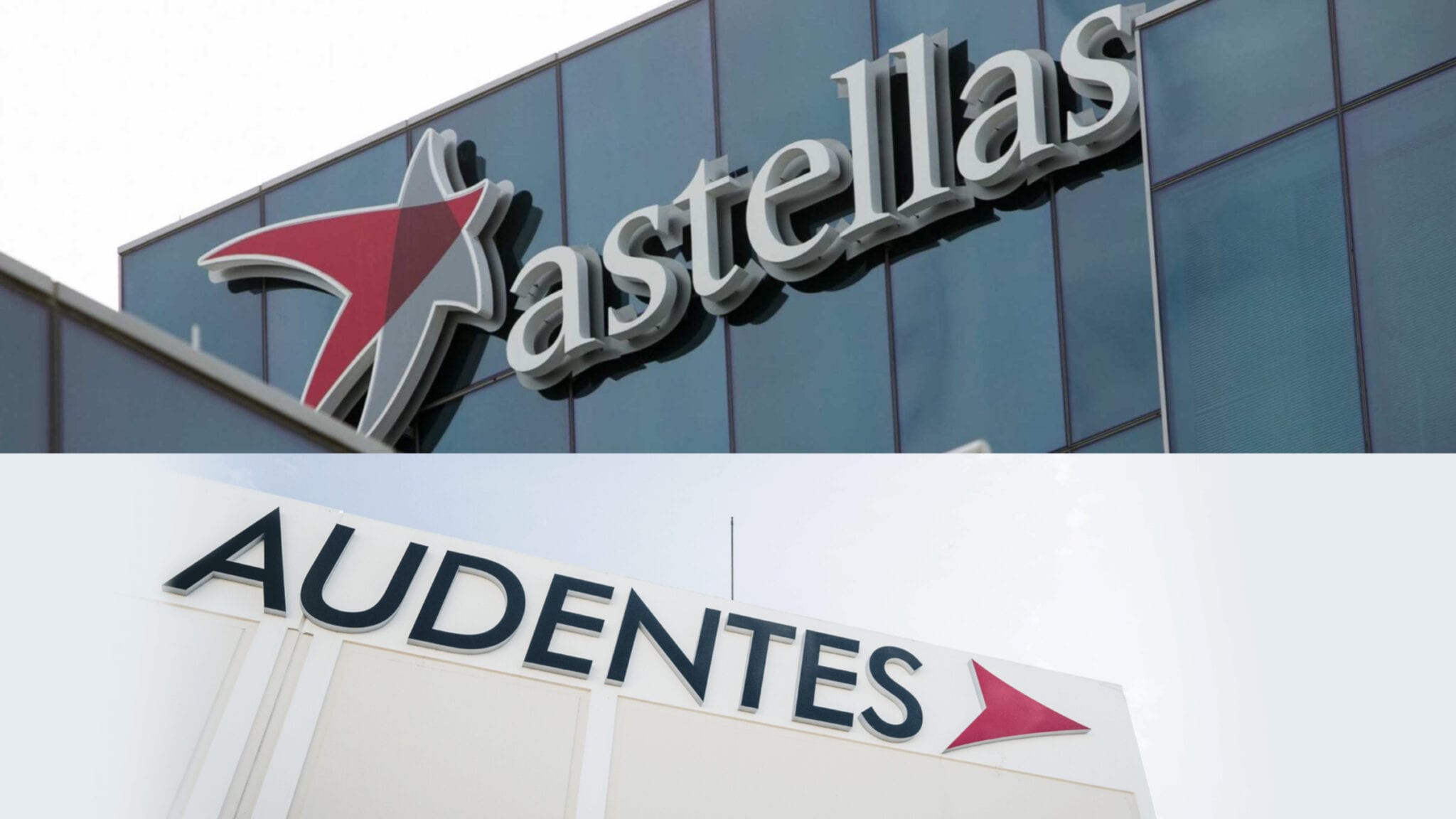 Near­ly a year af­ter Au­den­tes' gene ther­a­py deaths, the tri­al con­tin­ues. What hap­pened re­mains a mys­tery
Natalie Holles was five months into her tenure as Audentes CEO and working to smooth out a $3 billion merger when the world crashed in.
Holles and her team received word on the morning of May 5 that, hours before, a patient died in a trial for their lead gene therapy. They went into triage mode, alerting the FDA, calling trial investigators to begin to understand what happened, and, the next day, writing a letter to alert the patient community so they would be the first to know. "We wanted to be as forthright and transparent as possible," Holles told me late last month.
The brief letter noted two other patients also suffered severe reactions after receiving a high dose of the therapy and were undergoing treatment. One died a month and a half later, at which point news of the deaths became public, jolting an emergent gene therapy field and raising questions about the safety of the high doses Audentes and others were now using. The third patient died in August.
"It was deeply saddening," Holles said. "But I was — we were — resolute and determined to understand what happened and learn from it and get back on track."
Eleven months have now passed since the first death and the therapy, a potential cure for a rare and fatal muscle-wasting disease called X-linked myotubular myopathy, is back on track, the FDA having cleared the company to resume dosing at a lower level. Audentes itself is no more; last month, Japanese pharma giant Astellas announced it had completed working out the kinks of the $3 billion merger and had restructured and rebranded the subsidiary as Astellas Gene Therapies. Holles, having successfully steered both efforts, departed.
Still, questions about precisely what led to the deaths of the 3 boys still linger. Trial investigators released key details about the case last August and December, pointing to a biological landmine that Audentes could not have seen coming — a moment of profound medical misfortune. In an emerging field that's promised cures for devastating diseases but also seen its share of safety setbacks, the cases provided a cautionary tale.
Audentes "contributed in a positive way by giving a painful but important example for others to look at and learn from," Terry Flotte, dean of the UMass School of Medicine and editor of the journal Human Gene Therapy, told me. "I can't see anything they did wrong."
Yet some researchers say they're still waiting on Astellas to release more data. The company has yet to publish a full paper detailing what happened, nor have they indicated that they will. In the meantime, it remains unclear what triggered the events and how to prevent them in the future.
"Since Audentes was the first one and we don't have additional information, we're kind of in a holding pattern, flying around, waiting to figure out how to land our vehicles," said Jude Samulski, professor of pharmacology at UNC's Gene Therapy Center and CSO of the gene therapy biotech AskBio, now a subsidiary of Bayer.
Premium subscription required
Unlock this article along with other benefits by subscribing to one of our paid plans.