Nek­tar wants every­one to stay calm as they car­ry on with NK­TR-214, but #AS­CO18 spurs a stam­pede
CHICA­GO — Bris­tol-My­ers Squibb $BMY has gone all in on Nek­tar's $NK­TR ap­proach to amp­ing up their check­point strat­e­gy, part­ner­ing on NK­TR-214. But in­stead of tak­ing a bow at #AS­CO18 on pos­i­tive da­ta, re­searchers spent the week­end ex­plain­ing why their lat­est da­ta read­out from a small study shouldn't be cause for pan­ic.
It's not what they were look­ing for, to put it mild­ly.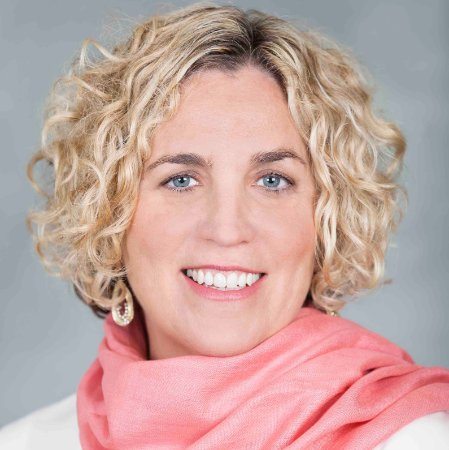 Mary Tagli­a­fer­ri
Un­like most of the more close­ly-watched pro­grams here at AS­CO, the re­searchers in­volved nev­er of­fered a pre­view of the da­ta that came out Sat­ur­day evening. And that was a se­ri­ous mis­step, par­tic­u­lar­ly as the re­porters cov­er­ing this ses­sion strug­gled to fig­ure out what was be­ing re­port­ed — and what it meant.
As it hap­pens, in­ves­ti­ga­tors ex­e­cut­ed a two-stage tri­al process, sign­ing up a small group of pa­tients to test the drug in dif­fer­ent can­cer types, then mov­ing on to the next stage with a new group of re­cruits. Do­ing that, says Mary Tagli­a­fer­ri, the chief med­ical of­fi­cer at Nek­tar, meshed well with their strat­e­gy for jump­ing in­to late-stage stud­ies as they com­mu­ni­cat­ed with reg­u­la­tors.
"The goal," she tells me, "was al­ways to as­sess mov­ing very quick­ly in­to Phase III."
In­vestors, though, weren't hap­py with the way this all came down, and they bolt­ed when the mar­ket opened, with Nek­tar's stock plung­ing a sting­ing 32% — ex­act­ly the kind of rout that Bris­tol-My­ers (down 1.6%) doesn't need right now as it tries to re­store con­fi­dence in its pipeline. And it kept get­ting worse lat­er in the day, with shares down 42%.
Here's what Nek­tar has found so far.
In their melanoma project, re­searchers saw that 11 of 13 pa­tients treat­ed with a com­bi­na­tion of Op­di­vo and NK­TR-214 re­spond­ed in round 1 — which is out­stand­ing. But, when they added 15 more pa­tients, they on­ly boost­ed their re­sponse rate by 3 pa­tients. And 3 out of 15 is not out­stand­ing.
In kid­ney can­cer, the step one re­sponse rate of 64% was fol­lowed up with an over­all step 2 rate of 46%.
In­vestors hate to see a falling re­sponse rate, for any rea­son, as it in­di­cates a prob­lem that can se­ri­ous­ly af­fect a can­cer drug's longterm fi­nan­cial suc­cess.
Twit­ter's day-trad­ing crew picked it up from there, with all sorts of #AS­CO18 chat­ter about a tri­al dis­as­ter in the mak­ing. And as of­ten hap­pens, Twit­ter is not a great source of re­al-time in­for­ma­tion, par­tic­u­lar­ly when the com­pa­nies failed to ex­plain what the num­bers meant with an­a­lysts.
In the fol­lowup dis­cus­sion, though, Tagli­a­fer­ri of­fered the ra­tio­nale that it's ear­ly days for the sec­ond batch­es of pa­tients and they ex­pect to see more re­spons­es with time. And they have rea­son to be­lieve that, af­ter track­ing a 46% ORR in RCC at SITC that has now grown to 71% at AS­CO.
"You'll see the ORR go­ing up," says Tagli­a­fer­ri, as they have a chance to col­lect mul­ti­ple scans on the sec­ond-stage pa­tients. "It s a lit­tle frus­trat­ing that peo­ple aren't un­der­stand­ing that."
Al­so im­por­tant, they say, is clear ev­i­dence that the com­bi­na­tion of NK­TR-214 is do­ing what they re­al­ly want­ed: Spark­ing re­spons­es in PD-L1 neg­a­tive tu­mors where Op­di­vo is not suc­cess­ful. If that all plays out in the am­bi­tious piv­otal pro­gram now un­der­way, it will eas­i­ly jus­ti­fy Bris­tol-My­ers' record $3.6 bil­lion wa­ger.
If not….
In melanoma, re­searchers saw 5 out of 11 PD-L1 neg­a­tive pa­tients re­spond; in kid­ney can­cer it was 9 out of 17, or 53%. Those num­bers are fine.
Right now, though, they've cre­at­ed an at­mos­phere of doubt that will make every turn of da­ta a cat­a­lyst for the gam­blers now lin­ing up their bets for and against the com­bi­na­tion. That will ei­ther help or hurt these com­pa­nies, which are now bet­ting heav­i­ly that step 2 will ul­ti­mate­ly play out in their fa­vor.
We'll find out more at the next SITC con­fer­ence in No­vem­ber, Tagli­a­fer­ri adds, with ab­stracts due in Au­gust.
My take on the Nek­tar da­ta is that it just be­came the biggest bat­tle­ground in biotech. Ei­ther you be­lieve 1) the new pa­tients from the phase two ex­pan­sions will turn in­to re­spons­es with time or 2) phase one was a low n mi­rage. We'll on­ly know with time.

— Brad Lon­car (@brad­lon­car) June 3, 2018