Neon Ther­a­peu­tics bags a $70M round for ear­ly-stage neoanti­gen re­search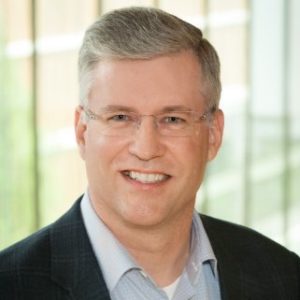 Hugh O'Dowd
Neoanti­gens emerged as one of the hot new trends in biotech R&D a lit­tle more than a year ago. Af­ter a slate of can­cer vac­cines had strug­gled and failed in the clin­ic, the idea that you could fash­ion a vac­cine di­rect­ly tar­get­ing an in­di­vid­ual pa­tient's tu­mors be­came fash­ion­able in cer­tain seg­ments of the ven­ture com­mu­ni­ty. And a group of in­vestors has joined hands to fund the next stage of clin­i­cal de­vel­op­ment at Neon Ther­a­peu­tics with a hefty $70 mil­lion B round.
The Cam­bridge, MA-based Neon was launched by Third Rock back in late 2015. And it's al­ready in a Phase Ib study with its lead pro­gram NEO-PV-01. That study launched in No­vem­ber, look­ing to re­cruit 90 pa­tients in 3 co­horts cov­er­ing melanoma, blad­der can­cer and non-small cell lung can­cer. Pa­tients are get­ting a cus­tom-built vac­cine along with Op­di­vo, one of the top check­point in­hibitors.
"This is first be­spoke (made to suit) vac­cine," says CEO Hugh O'Dowd, a No­var­tis vet who made the jump to biotech. "When I was look­ing at a va­ri­ety of op­por­tu­ni­ties ear­li­er, I frankly looked down on the vac­cine op­por­tu­ni­ties of the past." Tu­mor-as­so­ci­at­ed anti­gens were the fo­cus, but it took tu­mor spe­cif­ic anti­gens, these neoanti­gens, to get his at­ten­tion.
"I don't think any­one could spell neoanti­gens 5 years ago," he adds. "And we're learn­ing every day. One of the most re­cent pa­tients with non-small cell lung can­cer, had 2,400 unique mu­ta­tions in their tu­mor. If you take a num­ber of lung can­cer pa­tients, there's no sim­i­lar­i­ty in mu­ta­tions from pa­tient to pa­tient. We call them non-small cell lung can­cer, but mu­ta­tions are dri­ving their dis­ease."
And you're go­ing to need a be­spoke, per­son­al­ized, on time can­cer vac­cine to stop it. That means work­ing on a pro­duc­tion and de­liv­ery mod­el that can tai­lor each pa­tient's vac­cine in a time­ly and ef­fi­cient man­ner.
Says O'Dowd: "We are think­ing cost of goods and one that is scal­able for a mod­el that can work around the world."
Neon is al­so build­ing out its pipeline. Build­ing on a foun­da­tion of re­search from the Broad In­sti­tute and Dana-Far­ber Can­cer In­sti­tute, the biotech is work­ing on NEO-PTC-01, a pre­clin­i­cal per­son­al­ized adop­tive T cell pro­gram, as well as a "Shared Neoanti­gen Pro­gram."
The first round of da­ta from their work should be avail­able lat­er in the year.
Neon is ob­vi­ous­ly not alone. UK in­vestors launched Achilles Ther­a­peu­tics last fall, a year af­ter Grit­stone land­ed $102 mil­lion for its work. Mod­er­na and Mer­ck — keen­ly fo­cused on ex­pand­ing its Keytru­da fran­chise — are part­nered on a per­son­al­ized can­cer vac­cine. Sean Park­er's new in­sti­tute has been cre­at­ing a neoanti­gen col­lab­o­ra­tive. And biotech bil­lion­aire Patrick Soon-Sh­iong has shown in­ter­est as well.
Part­ner Fund Man­age­ment stepped in to lead the lat­est round. They were joined by Third Rock Ven­tures and Ac­cess In­dus­tries, with ad­di­tion­al new in­vestors that in­clud­ed Fi­deli­ty Man­age­ment & Re­search Com­pa­ny, Welling­ton Man­age­ment Com­pa­ny, In­bio Ven­tures and Nex­tech In­vest.