Nestlé ups its bet on Aim­mune's peanut al­ler­gy drug to $276M as NDA fil­ing looms, ri­val­ry in­ten­si­fies
Nestlé Health Sci­ence is up­ping its bet on Aim­mune Ther­a­peu­tics by $98 mil­lion $AIMT, with its now $276 mil­lion stake in the com­pa­ny giv­ing it 19% of the biotech's eq­ui­ty.
Al­lied on Aim­mune's peanut al­ler­gy med, Nestlé is bet­ting big on the biotech af­ter the Phase III ef­fi­ca­cy da­ta point­ed to an NDA fil­ing with the FDA next month. Their time­line projects a po­ten­tial mar­ket launch in H2 of next year.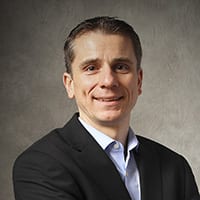 Greg Be­har
In its Q3 re­view a few days ago the com­pa­ny said it had gained new da­ta to back up the safe­ty pro­file of their treat­ment, AR101, de­signed to build tol­er­ance to peanuts among a pa­tient group suf­fer­ing from a se­vere al­ler­gy.
Once again, said Aim­mune, about 1 in 5 of the pa­tients tak­ing the drug dropped out of the study, match­ing a dropout rate tracked dur­ing the PAL­ISADE tri­al. A much small­er num­ber of place­bo pa­tients al­so stopped treat­ment in the ear­li­er piv­otal tri­al, rais­ing some ques­tions about the ad­verse events tracked in the tri­al.
None of that, though, has blunt­ed Nestlé's ap­petite for Aim­mune shares, though. Their $98 mil­lion — at $30.27 a share — adds to the $255 mil­lion bankroll the com­pa­ny en­joyed at the end of Q3, putting them in po­si­tion to roll out their new ther­a­py next year, if the FDA proves oblig­ing on that score and no nasty sur­pris­es await in­vestors.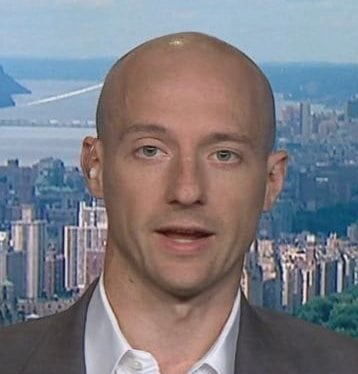 Bri­an Sko­r­ney
Baird's Bri­an Sko­r­ney, by the way, re­cent­ly out­lined his ex­pec­ta­tions for back-to-back Ad­Coms for AR101 and DBV Ther­a­peu­tics's ri­val Vi­askin Peanut ther­a­py. An­a­lysts have pitched prospec­tive peak sales for AR101 at or a bit above the $1 bil­lion block­buster mark.
The two com­pa­nies are al­so ex­tend­ing their col­lab­o­ra­tion pact by 2 years.
"The im­mi­nent U.S. reg­u­la­to­ry fil­ing for AR101 and the an­tic­i­pat­ed launch to fol­low in the com­ing year will be great news for peo­ple with peanut al­ler­gy, who need ro­bust, re­li­able pro­tec­tion from ac­ci­den­tal-ex­po­sure re­ac­tions," says Nestlé Health Sci­ence CEO Greg Be­har. "This col­lab­o­ra­tion ex­em­pli­fies Nestlé Health Sci­ence's com­mit­ment to food al­ler­gy and our ex­cite­ment to con­tin­ue an al­liance with a lead­ing in­no­va­tor in the de­vel­op­ment of food al­ler­gy ther­a­peu­tics."