Neu­ro up­start launch­es out of RA Cap­i­tal's low-pro­file in­cu­ba­tor with Big Phar­ma vets, clin­i­cal drugs and $80M
As a pain re­searcher of 20-plus years, Va­lerie Moris­set doesn't get ex­cit­ed about new drug ideas eas­i­ly.
So when An­drew Levin from RA Cap­i­tal called to talk about a pro­drug of the en­do­cannabi­noid palmi­toylethanolamide, she was skep­ti­cal. Moris­set had just swapped out a ca­reer in biotech — most re­cent­ly head­ing up bi­ol­o­gy and trans­la­tion­al med­i­cine for Con­ver­gence Phar­ma­ceu­ti­cals through its ac­qui­si­tion by Bio­gen — for a VC perch at Bridge Val­ley Ven­tures , and to­geth­er with Si­mon Tate, the man­ag­ing di­rec­tor of In­ter­me­di­ate Cap­i­tal Group, they dived in for three months of due dili­gence.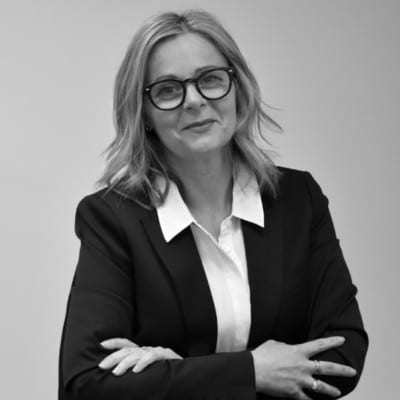 Va­lerie Moriset
"At first, it is true, our in­tent was to ba­si­cal­ly kill it and move along to the next op­por­tu­ni­ty," she told End­points News.
Rather, she would be­come the pres­i­dent and CSO of Eliem, the start­up tasked with steer­ing this — ETX-810 — and three oth­er neu­ro drugs to the fin­ish line with $80 mil­lion in fresh fund­ing.
Bob Azel­by, the for­mer chief com­mer­cial of­fi­cer at Juno and and re­cent chief of Alder who helped ne­go­ti­ate a $1.95 bil­lion buy­out by Lund­beck, is on board as CEO, lead­ing an of­fice in Seat­tle while Moris­set man­ages an R&D team in Cam­bridge, UK. A clin­i­cal de­vel­op­ment crew is al­so based in the US, where all tri­als are cur­rent­ly planned.
En­do­cannabi­noids — en­doge­nous neu­ro­trans­mit­ters that bind to cannabi­noid re­cep­tors — had en­thused Big Phar­ma for some years, send­ing them off on a search for CB2 ag­o­nists, pe­riph­er­al CB1 or oth­ers, but the ef­forts have large­ly turned up emp­ty, if not out­right dan­ger­ous. Oth­ers have tried go­ing af­ter a mas­ter mod­u­la­tor in­stead.
PEA, as Moris­set al­ready knew, is part of this group. What she was sur­prised to find, though, was the "ab­solute wealth" of clin­i­cal lit­er­a­ture on us­ing the nat­u­ral­ly oc­cur­ring mol­e­cule in a num­ber of chron­ic pain con­di­tions. Af­ter ask­ing a pro­fes­sor at the Uni­ver­si­ty of Rome to re­an­a­lyze da­ta from one of the biggest stud­ies avail­able and con­firm a dose-re­sponse re­la­tion­ship be­tween the ex­po­sure of PEA and the re­duc­tion of pain, they were con­vinced.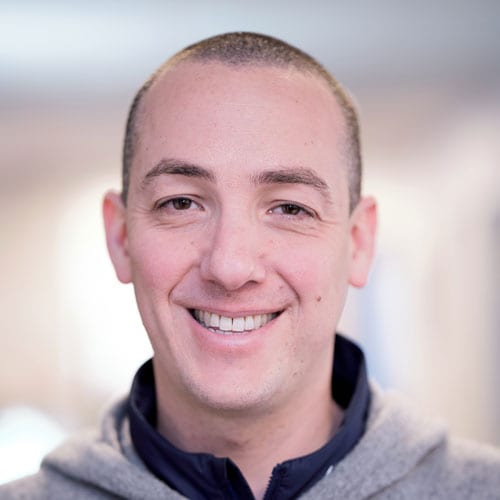 An­drew Levin
Tak­ing a pro­drug ap­proach, she not­ed, con­fers a three-fold high­er ex­po­sure, a longer half life, and bet­ter drug prop­er­ties over­all. They will first test it in two Phase IIa tri­als for lum­bosacral radic­u­lar pain (chron­ic sci­at­i­ca) and di­a­bet­ic pe­riph­er­al neu­ro­path­ic pain.
But Eliem wants to be more than a pain com­pa­ny; the fo­cus they're giv­ing them­selves is neu­ronal ex­citabil­i­ty dis­or­ders, which could be any­thing from de­pres­sion to epilep­sy.
The com­mon theme of these dis­eases is that they arise from an im­bal­ance be­tween ex­ci­ta­tion and in­hi­bi­tion, not­ed Moris­set, an elec­tro­phys­i­ol­o­gist by back­ground.
"There is a lot of lit­er­a­ture de­scrib­ing pain, epilep­sy as hy­per­ex­citabil­i­ty dis­or­ders where ba­si­cal­ly neu­rons are fir­ing too fast," she added.
ETX-155, a next-gen­er­a­tion GABAA pos­i­tive al­losteric mod­u­la­tor al­so from RA Cap­i­tal, is now in Phase I tri­als with plans to go in­to mid-stage stud­ies for ma­jor de­pres­sive dis­or­der, hor­mone-re­lat­ed mood dis­or­ders and fo­cal on­set seizures. Then there's a pre­clin­i­cal Kv7.⅔ chan­nel open­er dis­cov­ered in house and an­oth­er ear­ly-stage re­search pro­gram.
Alder alum Erin Lavelle is tak­ing up the COO post, while phar­ma vets Amy Chap­pell and Jo Palmer-Phillips are fill­ing the chief med­ical of­fi­cer and chief de­vel­op­ment of­fi­cer po­si­tions, re­spec­tive­ly. Levin, who is cred­it­ed as co-founder along­side Moris­set, is chair­ing the board of di­rec­tors, which al­so in­volves Tate of ICG and Liam Rat­cliffe from Ac­cess Biotech­nol­o­gy, the two in­vestors who joined RA Cap­i­tal for the Se­ries A.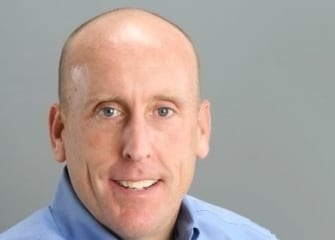 Bob Azel­by
"When you have a re­al­ly ex­pe­ri­enced team with clin­i­cal­ly val­i­dat­ed mech­a­nism of ac­tion, it's a lot about ex­e­cu­tion," Azel­by said, "mak­ing sure that you're get­ting the right tri­al set up and ex­e­cute the right tri­al."
It's not just about the tech­ni­cal skills, ei­ther. As Eliem grows from the cur­rent head­count of 18 to 25 or 30 by the end of the year, Azel­by said a key at­tribute he will be look­ing for in re­cruit­ment is re­silience.
"You got­ta get peo­ple that are com­ing here and un­der­stand that, you know what? The boat may rock a lit­tle bit right be­cause bi­ol­o­gy," he said. "And you want those folks that get ex­cit­ed when an is­sue aris­es so they can dig in and solve it."