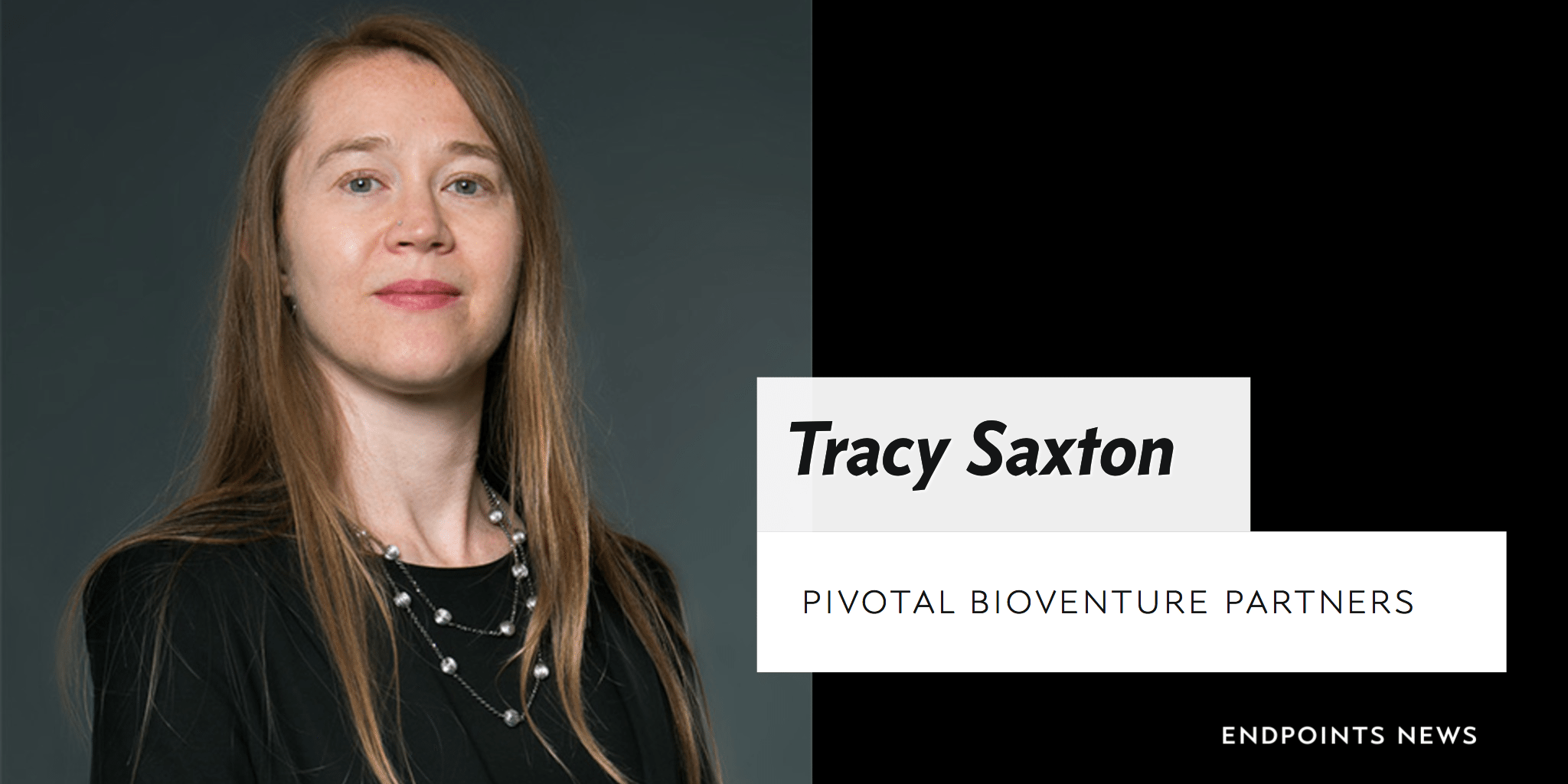 ---
There's another new biotech venture fund in play. And this one is launching with an experienced venture player at the helm and a clear mission to put its money into US and European startups looking to break new ground in drug development.
Welcome Pivotal bioVenture Partners and Managing Director Tracy Saxton. Saxton is a vet of both Roche Venture Fund as well as SV Life Sciences Advisers. And now she's building a team of six to eight who will be charged with investing $300 million coming from Vincent Cheung and the Hong Kong-based Nan Fung Group, an influential conglomerate which has been spreading its wings beyond big real estate projects into the biotech world.
In some ways, Pivotal is the US-based extension of Nan Fung's global biotech interests. And there's something that Saxton and Cheung have in common. "We both like early-stage investments," Saxton tells Endpoints News.
Later stages of more de-risked kinds of plays are already well funded in today's biotech world, says Saxton, who is based in the Bay Area. She adds this new fund will back 15 to 18 new companies, with $15 million to $20 million per biotech.
CAR-T, immuno-oncology and CRISPR are all examples of the kind of advanced clinical-stage companies she probably wouldn't get too involved in. But if you can take some new knowledge in, say, immuno-oncology and make it work in immunology, that might get her attention. Infectious diseases, immunology and rare diseases are all focuses she's prepared to invest time and money in, from preclinical stages on through — possibly — going as late as Phase I. All of it, though, has to begin well ahead of proof-of-concept data.
Most of these new investments will come for companies in the US, but she expects to reserve about 20% of the cash for Europe. And as the team grows, she'll start looking at opportunities for the fund to start seeding its own startups.
Ever since the 2008 financial panic, the venture scene in biotech has stayed remarkably stable, with largely the same set of funds attracting larger and larger amounts. This week, though, we've suddenly seen three new funds coming into biotech: Pivotal is joining a debut also marked by Biomatics and Bill Maris' Section 32.
So now there are some fresh sources for startups to turn to as venture players continue to pump large sums into drug development.
---
The best place to read
Endpoints News

? In your inbox.

Comprehensive daily news report for those who discover, develop, and market drugs. Join 44,800+ biopharma pros who read Endpoints News by email every day.

Free Subscription
---
---
---