New biotech ven­ture fund de­buts with $300M for a mix of US and Eu­ro­pean play­ers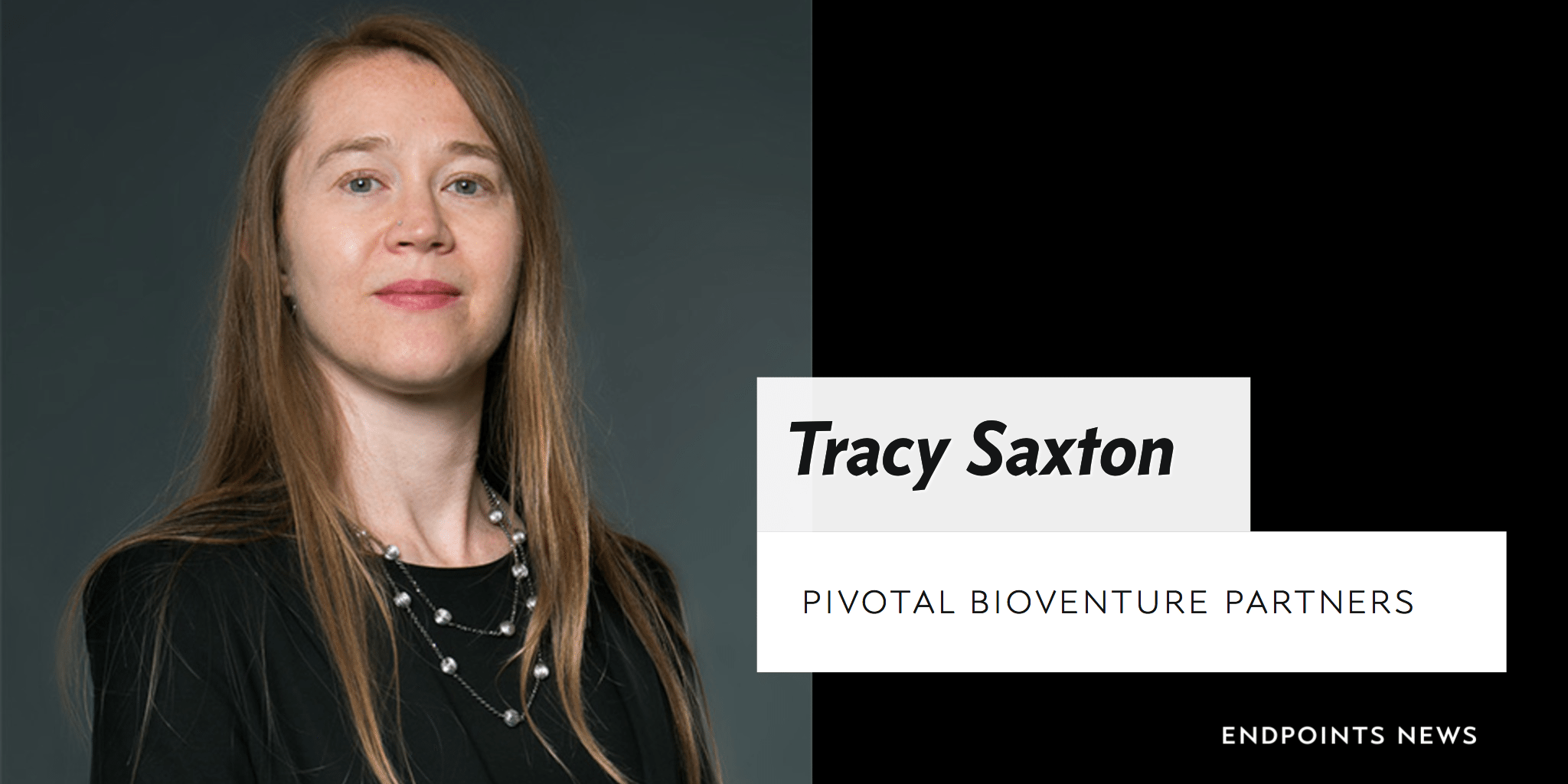 ---
There's an­oth­er new biotech ven­ture fund in play. And this one is launch­ing with an ex­pe­ri­enced ven­ture play­er at the helm and a clear mis­sion to put its mon­ey in­to US and Eu­ro­pean star­tups look­ing to break new ground in drug de­vel­op­ment.
Wel­come Piv­otal bioVen­ture Part­ners and Man­ag­ing Di­rec­tor Tra­cy Sax­ton. Sax­ton is a vet of both Roche Ven­ture Fund as well as SV Life Sci­ences Ad­vis­ers. And now she's build­ing a team of six to eight who will be charged with in­vest­ing $300 mil­lion com­ing from Vin­cent Che­ung and the Hong Kong-based Nan Fung Group, an in­flu­en­tial con­glom­er­ate which has been spread­ing its wings be­yond big re­al es­tate projects in­to the biotech world.
In some ways, Piv­otal is the US-based ex­ten­sion of Nan Fung's glob­al biotech in­ter­ests. And there's some­thing that Sax­ton and Che­ung have in com­mon. "We both like ear­ly-stage in­vest­ments," Sax­ton tells End­points News.
Lat­er stages of more de-risked kinds of plays are al­ready well fund­ed in to­day's biotech world, says Sax­ton, who is based in the Bay Area. She adds this new fund will back 15 to 18 new com­pa­nies, with $15 mil­lion to $20 mil­lion per biotech.
CAR-T, im­muno-on­col­o­gy and CRISPR are all ex­am­ples of the kind of ad­vanced clin­i­cal-stage com­pa­nies she prob­a­bly wouldn't get too in­volved in. But if you can take some new knowl­edge in, say, im­muno-on­col­o­gy and make it work in im­munol­o­gy, that might get her at­ten­tion. In­fec­tious dis­eases, im­munol­o­gy and rare dis­eases are all fo­cus­es she's pre­pared to in­vest time and mon­ey in, from pre­clin­i­cal stages on through — pos­si­bly — go­ing as late as Phase I. All of it, though, has to be­gin well ahead of proof-of-con­cept da­ta.
Most of these new in­vest­ments will come for com­pa­nies in the US, but she ex­pects to re­serve about 20% of the cash for Eu­rope. And as the team grows, she'll start look­ing at op­por­tu­ni­ties for the fund to start seed­ing its own star­tups.
Ever since the 2008 fi­nan­cial pan­ic, the ven­ture scene in biotech has stayed re­mark­ably sta­ble, with large­ly the same set of funds at­tract­ing larg­er and larg­er amounts. This week, though, we've sud­den­ly seen three new funds com­ing in­to biotech: Piv­otal is join­ing a de­but al­so marked by Bio­mat­ics and Bill Maris' Sec­tion 32.
So now there are some fresh sources for star­tups to turn to as ven­ture play­ers con­tin­ue to pump large sums in­to drug de­vel­op­ment.