New CEO Szela cuts Aege­ri­on staff again, pulls Jux­tapid out of the EU
Aege­ri­on Phar­ma­ceu­ti­cals CEO Mary Szela is tak­ing out the ax for the sec­ond time in five months, chop­ping off an­oth­er 13% of its staff and pulling its drug Jux­tapid out of the EU and "cer­tain oth­er" un­der­per­form­ing mar­kets.
The lat­est cuts leave the Cam­bridge, MA-based com­pa­ny with about 60% of the staff it start­ed the year with, leav­ing about 120 em­ploy­ees with pink slips.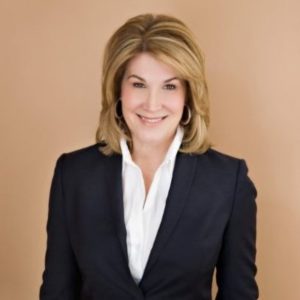 Mary Szela, CEO of Aege­ri­on
Aege­ri­on is con­cen­trat­ing its sales ef­forts in the U.S. and key mar­kets like Brazil, look­ing to out-li­cense the drug to part­ners who can make a bet­ter go of it. But it won't ex­it the EU en­tire­ly, leav­ing be­hind a group to help prep Myalept (me­treleptin for in­jec­tion) for an an­tic­i­pat­ed launch next year. The new move is de­signed to carve out $25 mil­lion to $35 mil­lion in an­nu­al ex­pens­es.
The CEO has been mov­ing fast to re­or­ga­nize the com­pa­ny af­ter tak­ing over in the wake of dis­ap­point­ing sales for Jux­tapid. She an­nounced last month that Aege­ri­on will merge with Van­cou­ver-based QLT ($QLTI), cre­at­ing a new biotech named Nov­e­l­ion that leaves the QLT share­hold­ers with the li­on's share of the stock and Szela with the helm. That deal is sup­posed to close in the next few months.
Szela had this to say in a pre­pared state­ment:
"We are dis­ap­point­ed to an­nounce that we in­tend to with­draw lomi­tapi­de from these mar­kets, but af­ter sig­nif­i­cant time and in­vest­ment to ob­tain pric­ing and re­im­burse­ment ap­provals in these re­gions, with lim­it­ed suc­cess, we feel we have ex­haust­ed these ef­forts and must repri­or­i­tize our re­sources."