New drug price con­tro­ver­sy looms as Bio­gen stuns pay­ers with Spin­raza­'s $750K stick­er — an­a­lyst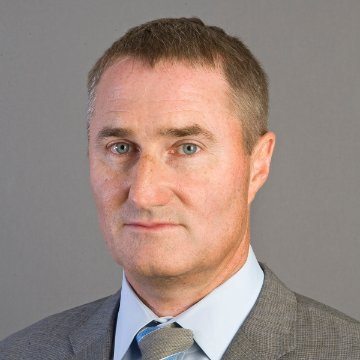 Ge­of­frey Porges, Leerink
One promi­nent an­a­lyst be­lieves we may soon see a new drug price con­tro­ver­sy erupt, on­ly this one will have noth­ing to do with price goug­ing on an old ther­a­py.
The drug is Spin­raza, the new­ly ap­proved pi­o­neer­ing ther­a­py for rare cas­es of spinal mus­cu­lar at­ro­phy from Bio­gen and its part­ners at Io­n­is. Ear­li­er this week Bio­gen priced the drug at about $750,000 for the first year and half that for each year af­ter, or $1.5 mil­lion over three years.
And a pres­i­den­tial-lev­el Tweet storm may not be far be­hind, says Leerink's Ge­of­frey Porges. He notes:
"The stick­er-shock pre­sent­ed in the me­dia could turn Spin­raza in­to the So­val­di of rare dis­ease drugs, or the straw that breaks the camel's back in terms of the US mar­ket's tol­er­ance for rare dis­ease drug pric­ing. At the very least, and im­plied in our up­dat­ed mod­el, the price is go­ing to force pay­ers to close­ly scru­ti­nize which pa­tients re­ceive ac­cess and lim­it the over­all ac­cess pro­vid­ed. To us it seems cer­tain that pa­tients who have the less se­vere Type III and IV forms of the dis­ease or who are old­er with rel­a­tive­ly milder symp­toms will find it dif­fi­cult to ob­tain treat­ment."
The price is sub­stan­tial­ly above what Porges had fore­cast, but it isn't nec­es­sar­i­ly way out of line, he notes. Oth­er rare dis­ease drugs have a built-in price es­ca­la­tion mod­el as pa­tients start on a drug as in­fants and then in­crease their dosage as they grow old­er. Bio­gen won't be able to hide any price hike un­der its flat price, and over­all the Spin­raza price won't be that far off from oth­er rare dis­eases.
In the mean­time, look for Bio­gen to ben­e­fit from a sud­den surge in rev­enue once the new drug be­comes avail­able.
Its in­ter­est­ing to note on our end that drug price con­tro­ver­sies come in sev­er­al mod­els. Spin­raza and So­val­di may be sub­ject to a pay­er back­lash as cer­tain new drugs com­mand jaw-drop­ping prices that can stun in­sur­ers. Rare dis­ease drugs, though, have gen­er­al­ly not at­tract­ed the kind of at­ten­tion that So­val­di gar­nered, with its fo­cus on a ma­jor dis­ease like he­pati­tis C.
Then there are the Tur­ings and Valeants of the world, which jacked up prices on old drugs and at­tract­ed the at­ten­tion of law­mak­ers who re­spond­ed to the on­line lynch mobs that formed to de­mand a re­sponse. But even with pub­lic hear­ings and reg­u­lar con­dem­na­tion, Tur­ing didn't budge on its price for Dara­prim.
Fi­nal­ly, there's the reg­u­lar price es­ca­la­tion that can add up to big mon­ey over the years, a busi­ness mod­el fol­lowed by most of the bio­phar­ma world. Now that strat­e­gy is al­so com­ing un­der pres­sure as in­dus­try in­sid­ers like Al­ler­gan CEO Brent Saun­ders chal­lenge the in­dus­try to self-reg­u­late prices, lim­it­ing an­nu­al price hikes to mod­est sin­gle-dig­it in­creas­es.
The ju­ry is still out on that one, but the in­dus­try is far from rush­ing in­to a whole­heart­ed em­brace of price dis­ci­pline, es­pe­cial­ly as R&D con­tin­ues to dis­ap­point most ma­jor man­u­fac­tur­ers.