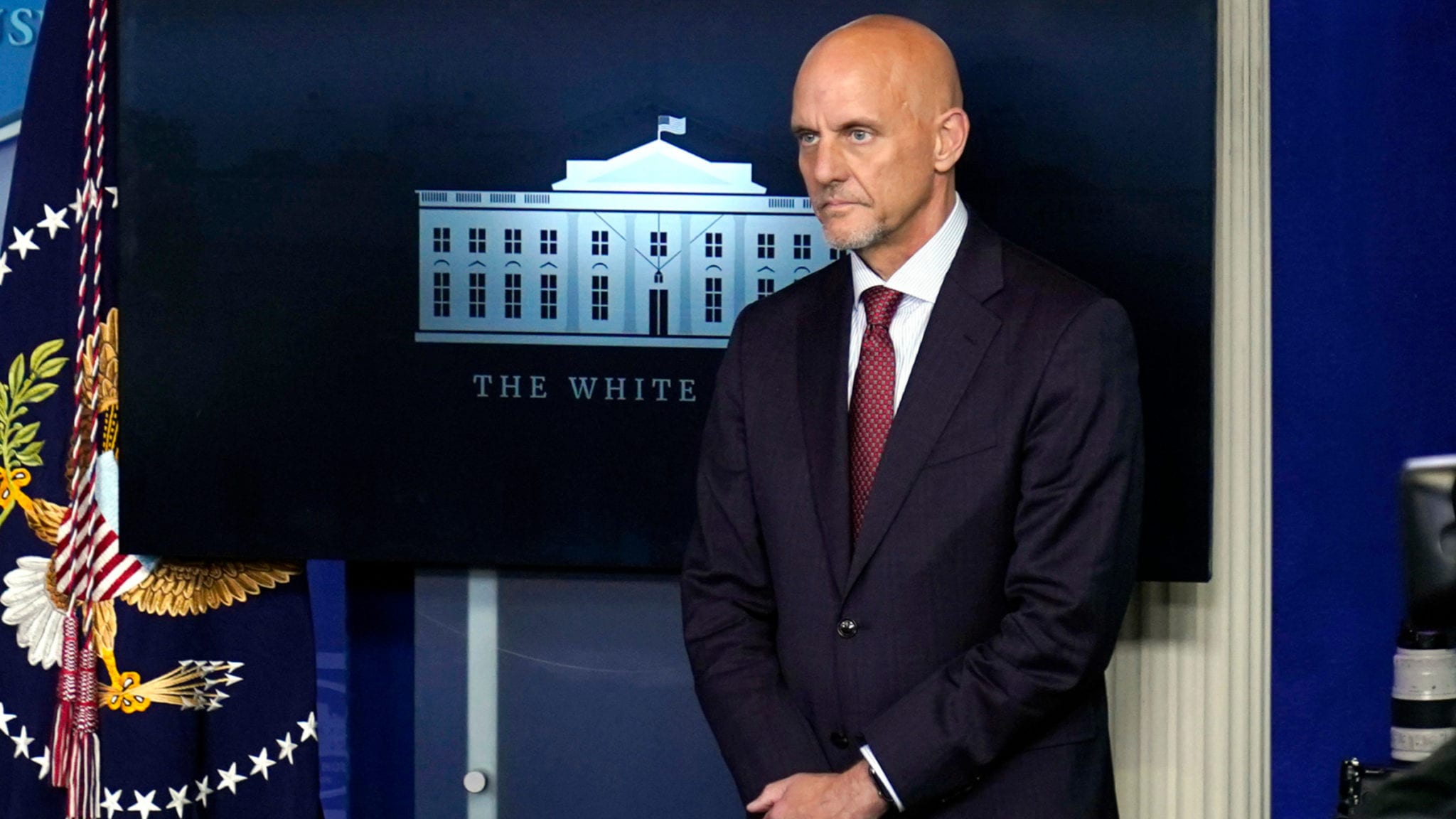 New Hahn-era texts show the ex­tent of the Trump White House­'s in­volve­ment in vac­cine EUA process
In the lead-up to the FDA's is­suance of its first Covid-19 vac­cine EUA to Pfiz­er in Dec. 2020, there was a lot of po­lit­i­cal grum­bling and le­git­i­mate con­cern that the White House might try to speed up the au­tho­riza­tion process to help for­mer Pres­i­dent Don­ald Trump's re­elec­tion cam­paign.
On the flip side, how­ev­er, there was con­cern of the op­po­site, that the vac­cine's EUA might be un­nec­es­sar­i­ly de­layed, lead­ing to more deaths so as to avoid any mis­con­cep­tion that the de­ci­sion was po­lit­i­cal­ly mo­ti­vat­ed.
At the time, just pri­or to the first EUA, for­mer Pres­i­dent Trump and his deputies were re­port­ed to be pri­vate­ly crit­i­ciz­ing FDA of­fi­cials for not mov­ing faster.
One se­nior of­fi­cial even told Politi­co on Dec. 2, 2020: "It's crazy to imag­ine the Eu­ro­pean Union or U.K. may ap­prove a vac­cine de­vel­oped in the Unit­ed States be­fore us though, right?"
And thanks to re­cent­ly re­leased text mes­sages from FDA's Free­dom of In­for­ma­tion Of­fice, ex­changes be­tween FDA and White House of­fi­cials fur­ther con­firmed this spat over be­ing first.
Fox News re­porter John Roberts texted for­mer FDA com­mis­sion­er Steven Hahn on Dec. 1, 2020 — 10 days be­fore the Pfiz­er vac­cine EUA was is­sued — about the White House tak­ing the FDA "to the wood­shed" over its re­view pace, and ask­ing Hahn if he want­ed to clar­i­fy. Hahn then took the dis­parag­ing com­ment to for­mer White House chief of staff Mark Mead­ows, seek­ing clar­i­fi­ca­tion.


The fol­low­ing morn­ing, Hahn texted Mead­ows at 5:13 AM to in­form him that the UK was about to sign off on Pfiz­er's Covid-19 vac­cine — which would make the UK's de­ci­sion faster than the US.
The UK's MHRA signed off on the Pfiz­er vac­cine lat­er that morn­ing, spurring a flur­ry of texts from Mead­ows to Hahn. Mead­ows al­so sum­moned Hahn and CBER Di­rec­tor Pe­ter Marks to Mead­ows' of­fice, al­though the FDA's FOIA of­fice has redact­ed the bulk of the ex­change.



The next six mes­sages of the text ex­change are al­most en­tire­ly redact­ed, and then the night be­fore the EUA is to be is­sued for Pfiz­er's vac­cine, Mead­ows asks Hahn to call him, which Hahn re­sponds to say that he has, and then sends him this text:

Giv­en the fact that more than 65,000 peo­ple died in Dec. 2020 from Covid-19, and the sen­si­tive na­ture of get­ting the Pfiz­er Covid-19 vac­cine out as rapid­ly as pos­si­ble, as well as the po­lit­i­cal ram­i­fi­ca­tions, it's not sur­pris­ing that the White House was this in­volved in want­i­ng to be in­formed on the EUA time­line.
But these text mes­sages al­so show some of the ways in which the White House kept the FDA com­mis­sion­er on a short leash and pushed the FDA to speed its re­view process, even as the agency was work­ing at a speed nev­er be­fore seen for any med­ical prod­uct in the agency's his­to­ry, par­tic­u­lar­ly as it would be ad­min­is­tered to hun­dreds of mil­lions of peo­ple.
As with Pfiz­er's EUA, Hahn al­so in­formed Mead­ows the night be­fore the agency is­sued its EUA for Mod­er­na's Covid-19 vac­cine.

The FDA's FOIA of­fice pre­vi­ous­ly re­leased text mes­sages from Hahn's dis­cus­sions around for­mer Pres­i­dent Trump's Covid-19 di­ag­no­sis, as well as ear­li­er com­mu­ni­ca­tions around what types of drugs might work against Covid.
Of­fi­cials from with­in the White House al­so were for­ward­ing po­ten­tial, but ul­ti­mate­ly in­ef­fec­tive Covid-19 treat­ment in­for­ma­tion to Hahn.
Top Trump ad­vi­sor Hope Hicks for­ward­ed an email on a treat­ment called "Cell Ar­mour" to Katie Miller, for­mer com­mu­ni­ca­tions di­rec­tor for Vice Pres­i­dent Mike Pence, who then for­ward­ed it on to Hahn, who said he would look in­to it.