New in­vestors pool $120M to bankroll Al­lo­gene's off-the-shelf CAR-T pipeline in dri­ve to stay in the lead
It was clear from Al­lo­gene Ther­a­peu­tics' day 1 that Arie Bellde­grun and David Chang were in no short­age of in­vestors ea­ger to back their al­lo­gene­ic CAR-T ther­a­pies: They gath­ered $300 mil­lion in short or­der from a syn­di­cate that fea­tures Pfiz­er, TPG and Vi­da Ven­tures.
The pair of Kite vets have dri­ven the point home again with a $120 mil­lion pri­vate fi­nanc­ing an­nounced Thurs­day morn­ing as they worked to fill out the full team of ex­ecs who will run the show.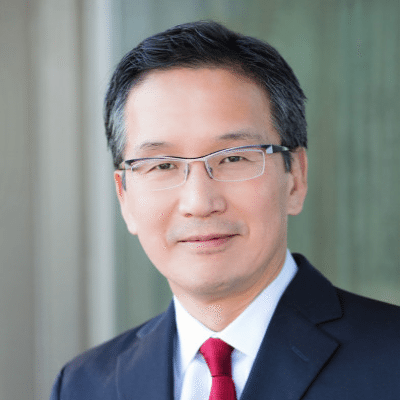 David Chang
A con­sid­er­able num­ber of first-time in­vestors jumped on board: Per­cep­tive Ad­vi­sors (which led the fi­nanc­ing), Deer­field Man­age­ment, Fi­deli­ty Man­age­ment, Franklin Tem­ple­ton In­vest­ments, Jen­ni­son As­so­ci­ates, Sur­vey­or Cap­i­tal (a Citadel com­pa­ny), and "ad­di­tion­al large mu­tu­al funds."
"We are very pleased to sig­nif­i­cant­ly ex­pand our in­vestor base with sup­port from a dis­tin­guished syn­di­cate who un­der­stand the cell ther­a­py land­scape," said Chang, co-founder and CEO, in a state­ment. "Our goal is to main­tain our lead­er­ship in al­lo­gene­ic CAR T ther­a­py and be the first com­pa­ny to de­vel­op and com­mer­cial­ize an al­lo­gene­ic CAR T prod­uct. This fi­nanc­ing will help us ac­cel­er­ate the de­vel­op­ment of our broad port­fo­lio and in­vest in world class tech­ni­cal op­er­a­tions to make po­ten­tial­ly life­sav­ing cell ther­a­pies more read­i­ly ac­ces­si­ble to pa­tients."
It's a big goal that won't come cheap. And Al­lo­gene is in for the long haul.
"While we are in a very strong fi­nan­cial po­si­tion fol­low­ing our $300 mil­lion fi­nanc­ing in April, we re­ceived much in­ter­est in Al­lo­gene from new in­vestors," chief com­mu­ni­ca­tions of­fi­cer Chris­tine Cas­siano elab­o­rat­ed in an email. "As we look ahead, it was im­por­tant to not on­ly strength­en our cash po­si­tion, but to build re­la­tion­ships with some very high cal­iber in­vest­ment firms."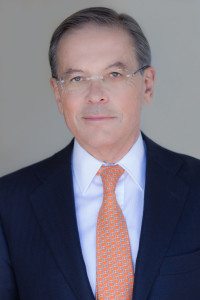 Arie Bellde­grun
Al­lo­gene emerged overnight as a top can­di­date to com­mer­cial­ize the first off-the-shelf CAR-T ther­a­pies by grab­bing Pfiz­er's port­fo­lio of 16 pre­clin­i­cal tar­gets as well as a part­ner­ship on UCART19, a Phase I as­set co-de­vel­oped by Cel­lec­tis. It's cur­rent­ly based out of Pfiz­er's old digs at South San Fran­cis­co,
In­stead of a lengthy and ex­pen­sive per­son­al­ized au­tol­o­gous ap­proach that re­quires the ex­trac­tion and reengi­neer­ing of pa­tient cells in­to a po­tent ther­a­py that has proved par­tic­u­lar­ly ef­fec­tive in blood can­cers, Al­lo­gene is look­ing to per­fect a gene edit­ing process that can de­vel­op 50 to 100 ther­a­peu­tic batch­es from a sin­gle donor. If it works, it will be cheap­er and faster than the first CAR-Ts, Yescar­ta and Kym­ri­ah.
Bellde­grun and Chang — who rose to star sta­tus af­ter run­ning and even­tu­al­ly sell­ing Kite to Gilead for $12 bil­lion — have been re­cruit­ing es­teemed ex­ecs to help car­ry out that vi­sion.
Al­i­son Moore joined as chief tech­ni­cal of­fi­cer in June fol­low­ing a ca­reer at Am­gen and Genen­tech; two months lat­er Susie Jun, for­mer­ly of Am­gen and Gilead, jumped from Ab­b­Vie-Stem­cen­trx to be­come the chief de­vel­op­ment of­fi­cer; then there's David Tillet, SVP of qual­i­ty, who came on board days ago af­ter con­sult­ing with the biotech for some time.