New Jer­sey biotech nets $50M+ BAR­DA con­tract for res­pi­ra­to­ry can­di­date
Ea­gle Phar­ma­ceu­ti­cals is keep­ing an eye on Enalare Ther­a­peu­tics' lead res­pi­ra­to­ry can­di­date, and ap­par­ent­ly, so is the US gov­ern­ment.
The New Jer­sey-based biotech struck a deal with BAR­DA worth up to $50.3 mil­lion to de­vel­op the lead com­pound, dubbed ENA-001, the com­pa­ny an­nounced on Tues­day. The can­di­date is de­signed to sim­u­late breath­ing and is meant to be used in emer­gency cas­es when treat­ing drug over­dos­es or res­pi­ra­to­ry de­pres­sion post-surgery.
Ac­cord­ing to Enalare, the first phase of the con­tract will give it $6 mil­lion to com­plete any ac­tions through its Phase I tri­al. The over­all award, which will be based on sev­er­al mile­stones in R&D and pro­duc­tion, will give fund­ing for tox­i­col­o­gy, hu­man tri­als, man­u­fac­tur­ing and reg­u­la­to­ry fil­ings.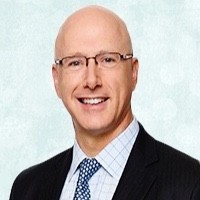 Herm Cuki­er
CEO Herm Cuki­er told End­points News in an email that the dis­cus­sion to ex­pand its re­la­tion­ship with BAR­DA start­ed at the be­gin­ning of this year. The com­pa­ny has been a part of the DRI­Ve ReDI­RECT (Re­pur­pos­ing Drugs in Re­sponse to Chem­i­cal Threats) pro­gram.
For the com­pa­ny to have a fin­ished prod­uct, it will still take sev­er­al years. The com­pa­ny is al­so plan­ning for all the man­u­fac­tur­ing to be done in the Unit­ed States once that stage is reached.
"We are work­ing with BAR­DA to have an ap­proved drug avail­able be­fore the end of the decade and will seek all means to ac­cel­er­ate the time­line as pos­si­ble," Cuki­er said in an email to End­points.
This is not the first deal that Enalare has man­aged to re­ceive. Last month, Ea­gle Phar­ma­ceu­ti­cals placed a $25 mil­lion in­vest­ment in­to the com­pa­ny, with a $12.5 mil­lion up­front pay­ment, fol­lowed by an ad­di­tion­al $12.5 mil­lion in six months. If the drug en­ters Phase II, which is sup­posed to kick off next year, and reach­es a 50% en­roll­ment in that tri­al, Ea­gle has the op­tion to make two ad­di­tion­al in­vest­ments of $15 mil­lion each, and the op­tion to ac­quire the biotech out­right.
BAR­DA, while giv­ing out ma­jor con­tracts to man­u­fac­tur­ers to counter the mon­key­pox out­break, has not been ne­glect­ing oth­er dis­eases. Ear­li­er this month, the San Diego-based biotech Arc­turus Ther­a­peu­tics won a $62.3 mil­lion award from BAR­DA to even­tu­al­ly push a can­di­date for in­fluen­za from the pre­clin­i­cal stages through to Phase I.