New re­port her­alds a rev­o­lu­tion in can­cer R&D trends - and the stick­er shock that comes with it
There's a rev­o­lu­tion play­ing out in can­cer R&D.
Over the last decade drug de­vel­op­ers fo­cused on on­col­o­gy have teamed with reg­u­la­tors on de­sign­ing a short­er R&D path for new can­cer drugs, us­ing tri­al de­signs that have sped clin­i­cal work and slashed the num­ber of pa­tients need­ed to demon­strate safe­ty and ef­fi­ca­cy.
With the num­ber of new check­point com­bos in the clin­ic es­ca­lat­ing rapid­ly, the late-stage pipeline of new can­cer drugs has ex­plod­ed, grow­ing 7.7% in just the last year to 631 new mol­e­cules. The two ini­tial PD-1 ap­provals of Op­di­vo and Keytru­da alone spawned 135 com­bi­na­tion stud­ies. And the work over­all is chang­ing the stan­dard of care in the field — at a high cost for the pay­ers foot­ing the bill.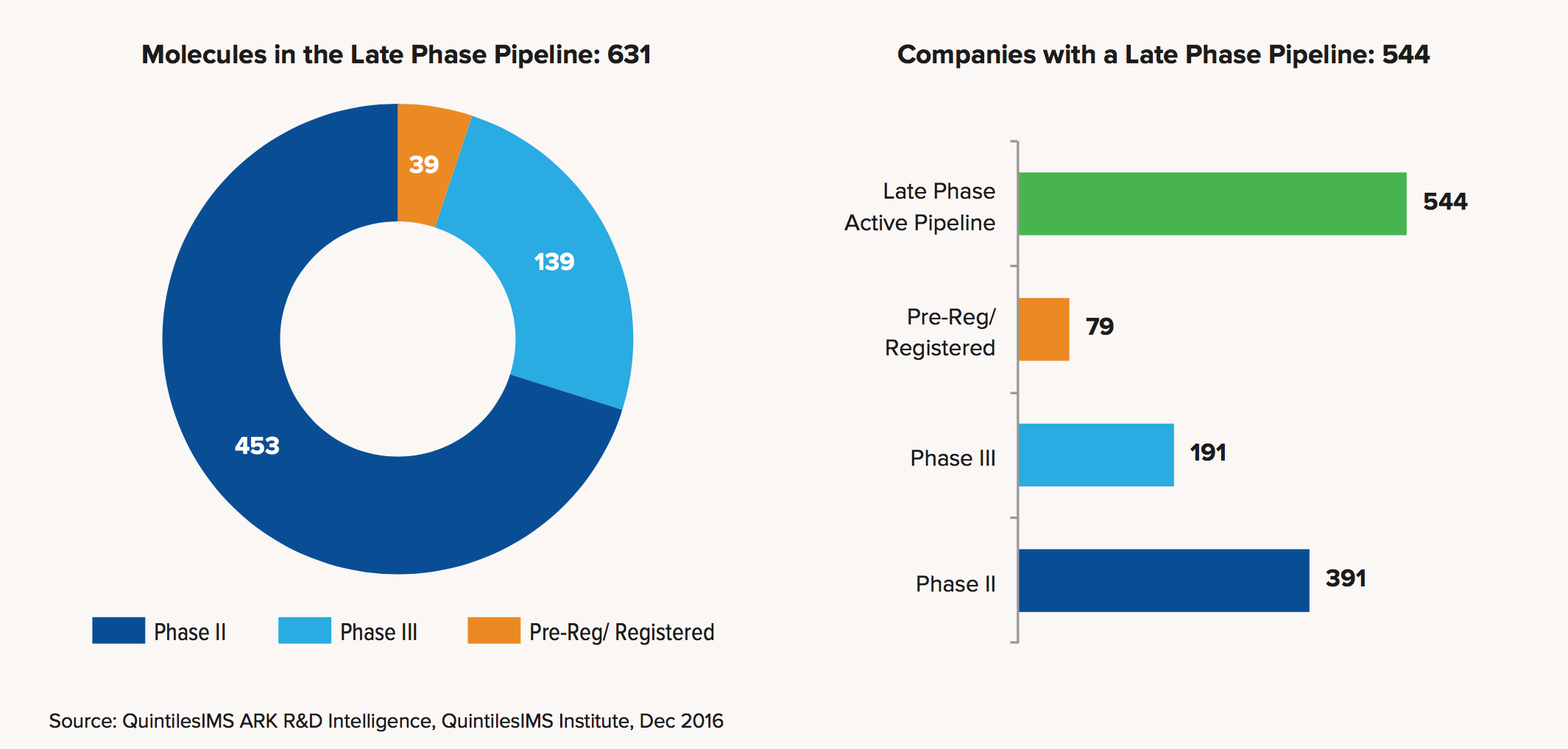 ---
Those are all con­clu­sions laid out in a new re­port from Quin­tiles­IMS, which con­ve­nient­ly de­tailed the ma­jor trends in can­cer R&D just a cou­ple of days ahead of the bell­wether AS­CO con­fer­ence in Chica­go.
Over the past 5 years, 68 new can­cer drugs have been ap­proved, mark­ing a sig­nif­i­cant im­prove­ment in out­comes for pa­tients, par­tic­u­lar­ly in the area of metasta­t­ic dis­ease, notes Mur­ray Aitken, the au­thor of the re­port and ex­ec­u­tive di­rec­tor of the Quin­tiles­IMS In­sti­tute.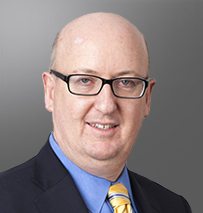 Mur­ray Aitken
Aitken high­lights the role of the FDA's 2012 Break­through Ther­a­py Des­ig­na­tion ini­tia­tive in help­ing change the path of can­cer drug R&D, along with read­ier use of fast track sta­tus and pri­or­i­ty re­views. With reg­u­la­tors will­ing to as­sist rapid drug de­vel­op­ment plans, the num­ber of pa­tients en­rolled in Phase III stud­ies dropped from 671 18 years ago to 188 in 2016 as in­ves­ti­ga­tors fo­cused on small­er sub­pop­u­la­tions.
Tri­al du­ra­tion in Phase III has been halved, drop­ping from 2000 days in the late '90s to a lit­tle more than 1000.
Drug de­vel­op­ers haven't over­looked the op­por­tu­ni­ty. The num­ber of new drugs in the can­cer pipeline has swelled by 45% over the past decade, with a grow­ing num­ber of these ex­per­i­men­tal drugs us­ing bio­mark­ers to pre­dict pa­tient re­spons­es; 87% of these drugs count as tar­get­ed ther­a­pies.
None of this is free.
Glob­al spend­ing on can­cer drugs swelled from $107 bil­lion to $113 bil­lion in just one year. Over the past 5 years the an­nu­al growth rate in spend­ing on can­cer ther­a­pies has been 8.7% per year, sig­nif­i­cant­ly high­er than the 4.9% rate of the 5 years pri­or to that. And by 2021 to­tal glob­al spend­ing on can­cer drugs and sup­port­ive care will hit $147 bil­lion.
"We are see­ing pric­ing con­ces­sions," Aitken told re­porters in a con­fer­ence call on Wednes­day, in­tro­duc­ing the re­port. Those con­ces­sions have re­duced the lev­el of net price growth for can­cer drugs to 3.6% last year, down from the 5% rate they record­ed in 2014 and 2015.
As new com­bi­na­tion drugs wind their way through the clin­ic, there's been con­sid­er­able un­ease in bio­phar­ma about the cost im­pli­ca­tions of meld­ing ex­pen­sive new ther­a­pies in­to one pow­er­ful cock­tail. That de­bate is just be­gin­ning.