New re­port re-ig­nites fresh buzz that Bay­er is prep­ping an R&D over­haul and job cuts
Just a few months af­ter a Ger­man pub­li­ca­tion re­port­ed that Bay­er was prep­ping a top-to-bot­tom R&D re­view to see how much mon­ey — and jobs — could be squeezed out, the ru­mor mill has turned smok­ing hot again with a re­port from Reuters that seems to con­firm the scut­tle­butt.
Ger­many's Wirtschaftswoche got it start­ed at the end of May that the cuts reach up to 1,000 in the re­or­ga­ni­za­tion. Now Reuters re­ports that job cuts and out­sourc­ing are on the ta­ble as the Ger­man drug com­pa­ny looks to raise more cash to in-li­cense new ther­a­pies for its pipeline.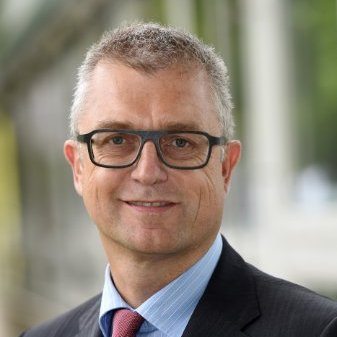 Jo­erg Moeller
Bay­er has re­mained silent about a full scale re­vamp with deep cuts, but freely con­cedes that it's al­ways look­ing at ef­fi­cien­cies. The buzz about lay­offs dates back to the be­gin­ning of this year, af­ter An­dreas Busch, the head of dis­cov­ery, left Bay­er to join Shire — about to be tak­en over by Take­da — as head of R&D. Bay­er then de­cid­ed to meld its ear­ly re­search and de­vel­op­ment op­er­a­tions un­der one of­fice oc­cu­pied by de­vel­op­ment chief Jo­erg Moeller.
Bay­er tends to be a care­ful play­er in the in­dus­try, but can go big from time to time, as we saw when the Ger­man com­pa­ny paid $400 mil­lion up­front to part­ner with Loxo. It's had its ups and downs in the pipeline, but seems de­ter­mined to stay fo­cused on deals. That strat­e­gy land­ed them in fifth place for over­all up­fronts in the last 20 months.