New re­search ques­tions FDA's re­liance on and in­abil­i­ty to en­force post­mar­ket­ing re­quire­ments
As the FDA has in­creas­ing­ly re­lied on post­mar­ket­ing re­quire­ments (PMRs) to sup­port its ap­proval de­ci­sions, a new study pub­lished in the Mil­bank Quar­ter­ly dis­cuss­es how the FDA's lack of abil­i­ty to en­force PMRs re­veals an agency "on guard against a set of larg­er po­lit­i­cal threats to its man­date."
The study's pub­li­ca­tion fol­lows a re­cent re­port from the FDA show­ing that most of the re­quired PMRs and vol­un­tary post­mar­ket­ing com­mit­ments (PM­Cs) are pro­gress­ing on sched­ule.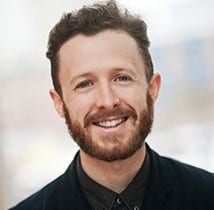 Matthew Herder Dal­housie
But as Matthew Herder, di­rec­tor of the Health Law In­sti­tute at Dal­housie Uni­ver­si­ty, ex­plains in his pa­per, "FDA has dif­fi­cul­ty en­forc­ing the time­ly com­ple­tion of PMRs, but act­ing up­on PMR da­ta once in hand is more vexed."
An uniden­ti­fied FDA of­fi­cial told Herder dur­ing his in­ter­views with 23 past and present FDA lead­ers: "[E]ven if you get the study, and you of­ten do, some­times they don't con­firm the ef­fi­ca­cy of the prod­uct. […] What is FDA sup­posed to do with that? There's now a huge and vo­cal con­stituen­cy for the prod­uct. Whether or not the study showed it worked, there are peo­ple out there who think it worked, and lots of peo­ple with a fi­nan­cial stake in it. It be­comes a po­lit­i­cal night­mare to try to take a prod­uct off the mar­ket that's al­ready de­vel­oped that con­stituen­cy by be­ing ap­proved for a pe­ri­od of time. […] [I]n some ways [it's] a big­ger prob­lem than whether you get the da­ta. It's whether you can do any­thing with it when you have it."
Over­all, Herder told Fo­cus that in his con­ver­sa­tions with FDA of­fi­cials, "What I found most sur­pris­ing was how acute­ly aware most FDA of­fi­cials were of the en­force­ment chal­lenges in­volved with PMRs, yet — at the same time — fierce­ly de­fen­sive of con­tin­u­ing to re­ly on them."
He dis­cuss­es in the pa­per how the FDA lacks the le­gal au­thor­i­ty to with­draw an ap­proval that car­ries a PMR due to a spon­sor's fail­ure to ful­fill the PMR, and how com­pa­nies "like­ly abide by the terms of a PMR not be­cause they fear FDA en­force­ment, but rather be­cause the ap­proved in­di­ca­tion car­ry­ing the PMR is one of sev­er­al in­di­ca­tions in a se­quence that they plan to sub­mit to the agency."
Defin­ing what a PMR en­tails at the time of a new treat­ment's ap­proval can al­so be chal­leng­ing.
"They tend to be short de­scrip­tions of the ques­tion(s) that the FDA would like to have an­swered through one or more post­mar­ket stud­ies, but they of­ten fail to spec­i­fy what type of study de­sign should be em­ployed to an­swer the ques­tion(s) of in­ter­est. Of 110 clin­i­cal tri­als that were en­com­passed in a cross‐sec­tion­al analy­sis of all PMRs is­sued by the FDA dur­ing 2009‐2012, many, if not most, 'did not re­port enough in­for­ma­tion to es­tab­lish use of ran­dom­iza­tion, com­para­tor type, al­lo­ca­tion, out­come, and num­ber of pa­tients to be en­rolled,'" the study finds.
FDA of­fi­cials al­so may be ret­i­cent to hold up an ap­proval be­cause the de­tails of a PMR are not yet set­tled.
And as the FDA con­tin­ues its push to­ward fur­ther us­ing re­al-world ev­i­dence, one cur­rent FDA of­fi­cial told Herder: "You just let pa­tients take them, and some­how all of these mas­sive in­sur­ance data­bas­es will cough up an an­swer at the end of a year or two about how well the prod­ucts work and how safe they are. We're not re­al­ly any­where near that de­gree of so­phis­ti­ca­tion in our abil­i­ty to an­a­lyze those big datasets, but there's a huge amount of pres­sure to push off lots of da­ta col­lec­tion there with­out a lot of method­ol­o­gy to do it."
Herder added in an email to Fo­cus: "I think the in­abil­i­ty to ef­fec­tive­ly en­force PMRs presents tremen­dous risks for pub­lic health, es­pe­cial­ly for the pro­por­tion of drugs with a PMR that were ap­proved on the ba­sis of lim­it­ed ev­i­dence."
---