New study of FDA cites the flaws be­hind rapid-fire can­cer drug OKs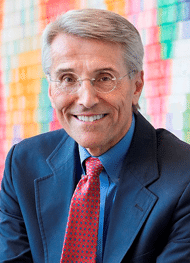 Richard Padzur
Over the past few years the FDA's on­col­o­gy group un­der Richard Paz­dur has tru­ly rev­o­lu­tion­ized the way can­cer drugs are de­vel­oped and re­viewed for mar­ket­ing ap­proval. In or­der to ramp up the ar­rival of new drugs, reg­u­la­tors waived old rules on over­all sur­vival, flag­ging their will­ing­ness to carve years out of the R&D process in or­der to field new ther­a­pies.
It was a straight up trade off. The FDA was will­ing to ac­cept pre­lim­i­nary ev­i­dence of ef­fi­ca­cy and safe­ty and de­lay con­fir­ma­to­ry stud­ies un­til af­ter a drug was on the mar­ket. And pa­tient groups have cheered the FDA on at every turn.
But there is an­oth­er per­spec­tive on how this is all play­ing out, now that we're a few years in­to the brand new game of can­cer R&D.
A group of re­searchers, in­clud­ing some fa­mil­iar FDA crit­ics, took a look at 22 drugs that were giv­en an ac­cel­er­at­ed ap­proval. Three years af­ter ap­proval, on­ly half of the 38 con­fir­ma­to­ry stud­ies re­quired by the FDA had been com­plet­ed, and most still used end­points that had strayed far from the old gold stan­dard on ran­dom­ized sur­vival re­sults.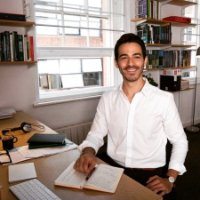 Huseyin Naci
The study, pub­lished by the Jour­nal of the Amer­i­can Med­ical As­so­ci­a­tion, was done by Huseyin Naci, Kate­lyn Smal­l­ey and Aaron Kessel­heim, a pol­i­cy ex­pert at Har­vard who's been re­peat­ed­ly crit­i­cal of the FDA's ap­proval process.
"Drugs grant­ed Ac­cel­er­at­ed Ap­proval should be rig­or­ous­ly eval­u­at­ed us­ing con­vinc­ing pa­tient-cen­tered clin­i­cal out­comes in rig­or­ous stud­ies," Naci told Reuters. But, he added, "we have found nu­mer­ous sit­u­a­tions in which re­quired con­fir­ma­to­ry stud­ies with rig­or­ous de­signs and out­comes are not pur­sued or are not com­plet­ed in a time­ly fash­ion, and in these cas­es, we are con­cerned that reg­u­la­tors ap­pear to ac­cept da­ta that would not oth­er­wise meet FDA stan­dards."
Don't look for any sud­den tough­en­ing of can­cer R&D stan­dards at the FDA. As Scott Got­tlieb was un­der re­view for the top job at the agency, he her­ald­ed the can­cer group's work in find­ing new ways to ap­prove on­col­o­gy drugs faster than ever be­fore, a game-chang­er in the field made pos­si­ble for drugs that are typ­i­cal­ly ini­tial­ly used as a last re­sort among drug-re­sis­tant, dy­ing pa­tients.
The em­pha­sis at the FDA is to make the rest of the agency more like the on­col­o­gy or­ga­ni­za­tion.