New UK start­up pur­sues off-the-shelf CAR-T, can­cer vac­cines through 'dark anti­gen­s'
Sci­en­tists un­furl­ing the hu­man genome at the turn of the cen­tu­ry came across many sur­pris­es but per­haps noth­ing as shock­ing as the per­cent­age of the genome that didn't ap­pear to code for any­thing. Around 2% wrote pro­teins and the rest ap­peared to be "junk," "dark," or, as the New York Times then put it, "the ap­par­ent prod­uct of a typ­ing pool of drunk­en ba­boons. "
Armed with the sup­po­si­tion ba­boons hadn't cre­at­ed hu­man DNA, many sci­en­tists have the spent the pre­vail­ing two decades fig­ur­ing out what the so-called junk DNA is for or how it got there. One start­up out of the UK is now by­pass­ing part of that ques­tion and at­tempt­ing to lever­age seg­ments of "dark" DNA for can­cer vac­cines and im­munother­a­pies.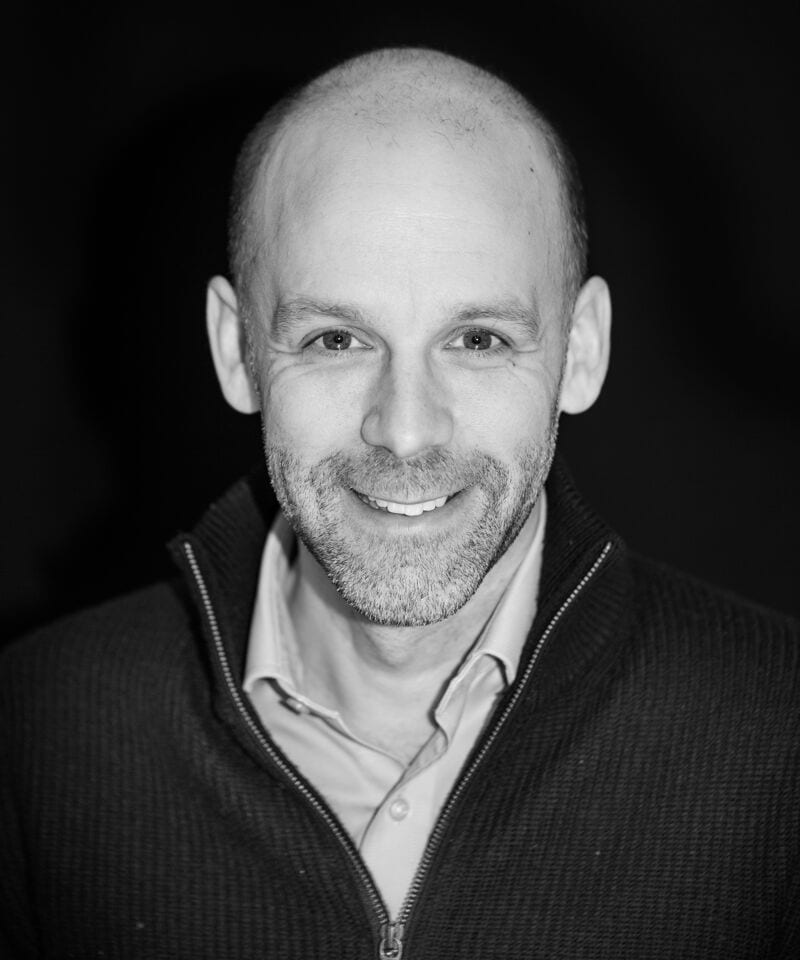 Kevin Po­jasek
Er­vaxx launched out of Lon­don with $17.5 mil­lion in seed and Se­ries A fund­ing on the promise that some non-cod­ing DNA in fact codes pro­teins in can­cer cells and that those pro­teins could be tar­gets for can­cer vac­cines and off-the-shelf CAR–T. The fund­ing is from SV Health In­vestors and an undis­closed glob­al phar­ma­ceu­ti­cal com­pa­ny. They've dubbed the tech "Dark Anti­gens" — af­ter the dark genome and a play on cos­mo­log­i­cal dark mat­ter, the vast amount of mat­ter in the uni­verse we're pret­ty sure is there but re­mains in­vis­i­ble and large­ly in­scrutable.
"What we found is a set of se­quences in the genome that are se­lec­tive­ly tran­scribed and trans­lat­ed in can­cer and not in nor­mal cells," CEO Kevin Po­jasek told End­points News. "I think it's sci­en­tif­i­cal­ly fas­ci­nat­ing that we're sit­ting here in 2019 and find­ing new pro­teins in can­cer cells and from a ther­a­peu­tic per­spec­tive, it could make great anti­gens or neo-anti­gens for cell ther­a­py."
Er­vaxx's plat­form emerged out of a rel­a­tive­ly well-un­der­stood part of the dark genome, en­doge­nous retro­virus­es (ERV). Over mil­len­nia or eons of in­fect­ing hu­mans and our mam­malian an­ces­tors, these an­cient virus­es in­cor­po­rat­ed them­selves in­to our DNA and left a foot­print that ac­counts for about 8% of hu­man ge­net­ic code. Er­vaxx's pitch is that the rapid dam­age can­cer caus­es to tu­mor DNA can lead pro­teins in these nor­mal­ly dead re­gions to be cod­ed.
It's not clear what – if any­thing – these pro­teins do, but Po­jasek said they can func­tion as an anti­gen tar­get for tu­mor cells. He said their re­search showed that they are al­ready de­tectable to naive tu­mor cells, in the­o­ry al­low­ing Er­vaxx to use a vac­cine or a CAR-T process to then amp-up the im­mune re­sponse.
Be­cause the same anti­gens ap­pear to be present in dif­fer­ent peo­ple, they might al­low for an off-the-shelf CAR-T ap­proach, al­though Er­vaxx is al­so pur­su­ing a vac­cine and clas­sic CAR-T strat­e­gy. Its lead pro­gram is a vac­cine for melanoma, with oth­er ther­a­pies in the works for non-small cell lung can­cer, ovar­i­an can­cer and breast can­cer, among oth­ers. They hope to ward off re­sis­tance to any po­ten­tial ther­a­py by trig­ger­ing an im­mune re­sponse against mul­ti­ple dark anti­gens.