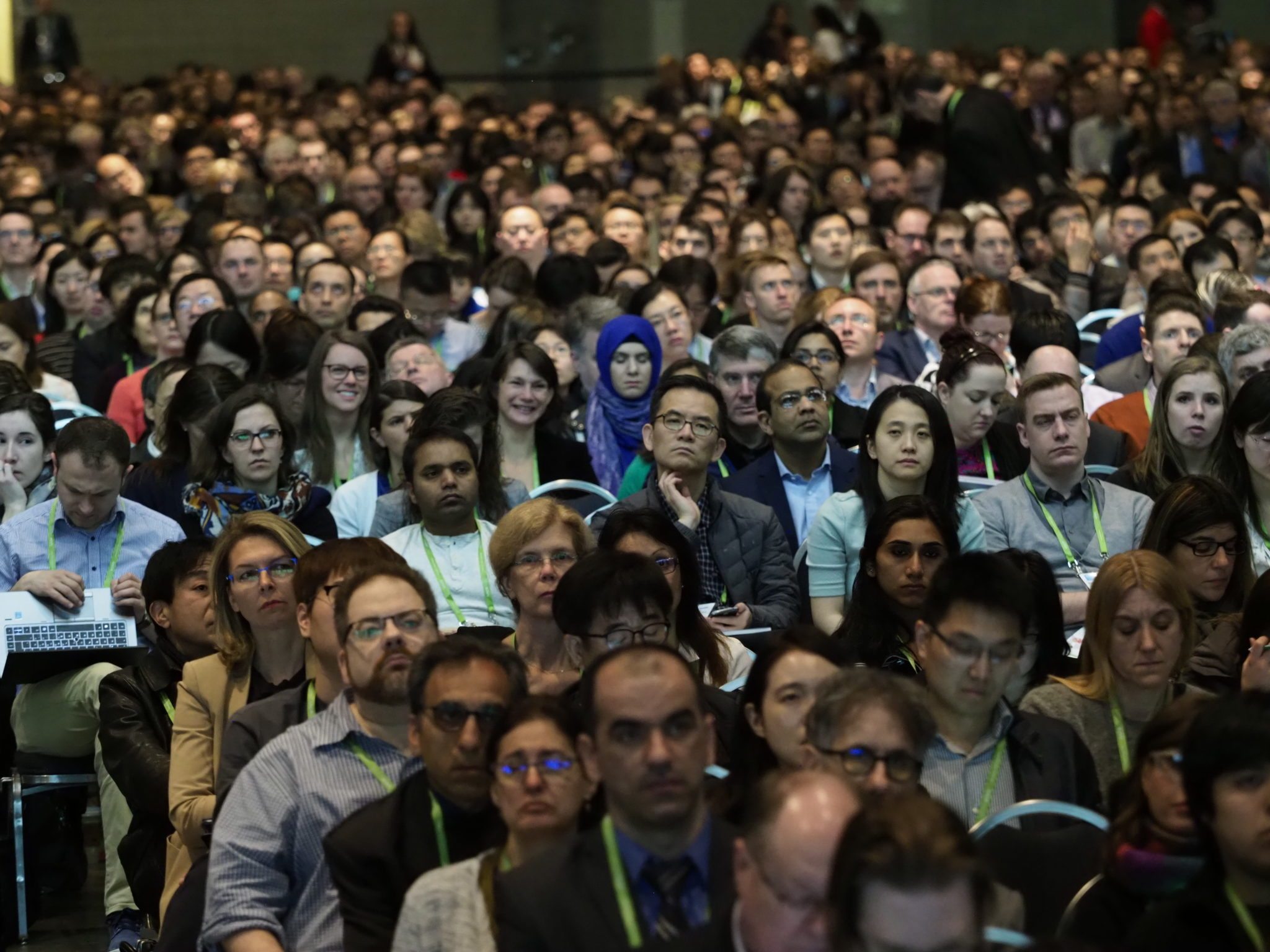 NewLink grabs the AACR spot­light with IDO path­way, Keytru­da com­bo -- shares blitzed
At­ten­dees, speak­ers and awardees dur­ing AACR's 2017 Open­ing Cer­e­mo­ny © AACR/Todd Buchanan 2017
---
WASH­ING­TON, DC — Re­searchers at NewLink Ge­net­ics are in the spot­light at AACR this morn­ing with da­ta show­ing that their pair-up of the biotech's IDO path­way in­hibitor in­dox­i­mod with Mer­ck's Keytru­da sig­nif­i­cant­ly pushed up re­sponse rates over what the PD-1 check­point alone nor­mal­ly pro­duces for ad­vanced melanoma.
The his­tor­i­cal per­cent­age re­sponse rate for Keytru­da alone in this field is in the low 30s, but for all the 60 evalu­able pa­tients in the study the ORR was 52% — in­clud­ing hard-to-tread oc­u­lar melanoma cas­es. If you leave out the oc­u­lar (eye) pa­tients, the suc­cess ra­tio ris­es to 59%, with a dis­ease con­trol rate of 80%. And the re­searchers say the safe­ty pro­file for the com­bo looked sim­i­lar to Keytru­da alone, which will help the biotech start mak­ing the case that it can add a ther­a­py to a check­point with­out push­ing tox­i­c­i­ty, the way a CT­LA-4 drug like Yer­voy would.
A group of crit­ics on Twit­ter hit the da­ta quick­ly Tues­day morn­ing, though, ques­tion­ing the re­sults and dri­ving the stock down 22% in ear­ly trad­ing.
NewLink $NLNK is un­usu­al in this field. The biotech — which was ham­mered in 2016 with the fail­ure of its pan­cre­at­ic can­cer vac­cine — part­nered with Genen­tech in 2014 on GDC-0919, a spe­cif­ic IDO en­zy­mat­ic in­hibitor. Genen­tech has that pro­gram un­der its wing af­ter pay­ing $150 mil­lion up­front with more than a bil­lion dol­lars promised in mile­stones.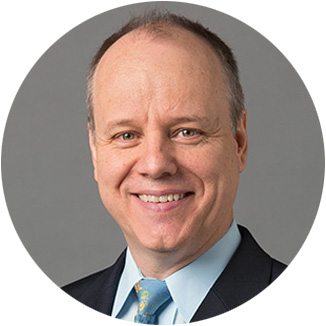 Charles Link
NewLink CEO Chuck Link de­scribes in­dox­i­mod as its whol­ly-owned IDO path­way in­hibitor, sep­a­rate from the en­zy­mat­ic spe­cif­ic group, which in­cludes In­cyte's lead­ing epaca­do­stat, now head­ed in­to a full slate of late-stage com­bi­na­tions with Keytru­da (Mer­ck) and Op­di­vo (Bris­tol-My­ers).
"In­dox­i­mod is a drug we're try­ing to ful­ly un­der­stand," Link tells me. The drug acts on both den­drit­ic cells and T cells, he says, al­low­ing the T cells to repli­cate in fight­ing can­cer. It does not bind with the kind of speci­fici­ty that char­ac­ter­izes the en­zy­mat­ic class.
The next step is to push ahead in­to a reg­is­tra­tion study. The lat­est da­ta comes from a Phase II that does not have a con­trol arm, which will be reme­died in the late-stage tri­al. And Link says he ex­pects the study to get un­der­way lat­er this year.
Link wasn't ready to pro­vide an es­ti­mate of when the da­ta will read out. That might de­pend on a va­ri­ety of things, he says, in­clud­ing some de­sign el­e­ments that might al­low for an ear­ly cut of the re­sults that could be tak­en to the FDA in search of an ac­cel­er­at­ed ap­proval.
Time will tell.
IDO in­hi­bi­tion came in­to full fo­cus dur­ing the last few days as In­cyte surged on its late-stage de­vel­op­ment plans. Be­hind the lead­ers you'll find a host of ear­ly-stage ef­forts un­der­way, and Link be­lieves that there may be a fu­ture for com­bin­ing IDO path­way and IDO en­zyme in­hibitors.
What In­cyte, NewLink and all the oth­er play­ers are won­der­ing is if an IDO/PD-1 or IDO/PD-L1 check­point can do as well as a check­point match-up us­ing a CT­LA-4. Those CT­LA-4s are ef­fec­tive, but well known for a harsh tox­i­c­i­ty that makes them hard to tol­er­ate. And that would have ma­jor im­pli­ca­tions not on­ly for Yer­voy's fu­ture, but al­so com­bos like As­traZeneca's dur­val­um­ab and treme­li­mum­ab, a CT­LA-4 that oc­cu­pies a cen­tral role in the phar­ma gi­ant's plans to leap from last place in­to the fore­front, pre­sum­ing they can get a rel­a­tive­ly quick OK as the fifth in a se­ries.