New­ly named Abeona chief Carsten Thiel boot­ed af­ter the board ac­cus­es him of mis­con­duct in­volv­ing col­leagues
Just 6 months af­ter land­ing the top job at Abeona Ther­a­peu­tics $ABEO, CEO Carsten Thiel has been un­cer­e­mo­ni­ous­ly boot­ed from the ex­ec­u­tive suite, ac­cused of un­spec­i­fied "per­son­al mis­con­duct" in­volv­ing his in­ter­ac­tions with col­leagues at the com­pa­ny.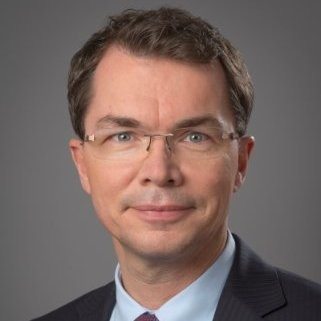 Ac­cord­ing to Abeona, a cell and gene ther­a­py start­up:
Dr. Thiel's ter­mi­na­tion fol­lows an in­ves­ti­ga­tion by in­de­pen­dent mem­bers of the Com­pa­ny's Board of Di­rec­tors and ex­ter­nal coun­sel in­to al­le­ga­tions of mis­con­duct to­wards col­leagues that the Board con­clud­ed vi­o­lat­ed the Com­pa­ny's Code of Busi­ness Con­duct and Ethics and was in­con­sis­tent with its ex­pec­ta­tions for Abeona's CEO.
And the sack­ing came with a lec­ture.
"We ex­pect all em­ploy­ees, re­gard­less of ti­tle or re­spon­si­bil­i­ty, to con­duct them­selves eth­i­cal­ly and in ac­cor­dance with com­pa­ny poli­cies, and are com­mit­ted to en­sur­ing an en­vi­ron­ment of re­spect, in­tegri­ty and eth­i­cal con­duct at Abeona," said ex­ec­u­tive chair­man Steven Rouhan­deh in a pre­pared state­ment.
End­points News reached out to the com­pa­ny to see if we could round up some specifics of what hap­pened, but a spokesper­son was tight-lipped about the de­tails, stick­ing with the state­ment.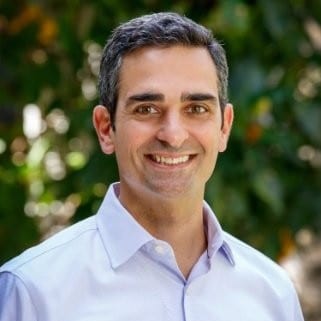 João Sif­fert
Thiel had been swept out of his job as com­mer­cial chief at Alex­ion in the spring of 2017 as the then new CEO Lud­wig Hantson cleaned house and brought in his own ex­ec­u­tive crew. Hantson's ar­rival fol­lowed the de­par­ture of the pre­vi­ous Alex­ion CEO, who had been im­pli­cat­ed in an ethics scan­dal of his own af­ter ques­tions re­gard­ing the way they han­dled ad­vanced sales came up.
He's be­ing re­placed on an in­ter­im ba­sis by an­oth­er new staffer: R&D chief João Sif­fert, who was brought in just a few weeks ago. Jef­feries notes that Sif­fert ap­pears to have the in­side track on the job, but adds that Abeona will look around for the best re­place­ment.
Pri­or to ABEO, Dr. Sif­fert was CMO at Cere­gene (ac­quired by SG­MO in 2013) and held lead­er­ship roles at AVNR and Av­era with his most re­cent role as Chief Sci­en­tif­ic and Med­ical of­fi­cer for Nes­tle Health Sci­ence. No­tably, he has Board lev­el per­spec­tive at AVXS (was ap­point­ed to the AVXS Board 4/19/17). In gen­er­al, he has ex­pe­ri­ence with neu­ro­log­i­cal drug and gene ther­a­py de­vel­op­ment. With ex­pe­ri­ence from pre­clin to drug ap­proval, Dr. Sif­fert brings a breadth of lead­er­ship-based qual­i­fi­ca­tions that should be rel­e­vant to ABEO's cur­rent stage of growth. Though Dr. Sif­fert has a head start, ABEO has re­tained a search firm to look ex­ter­nal­ly too.