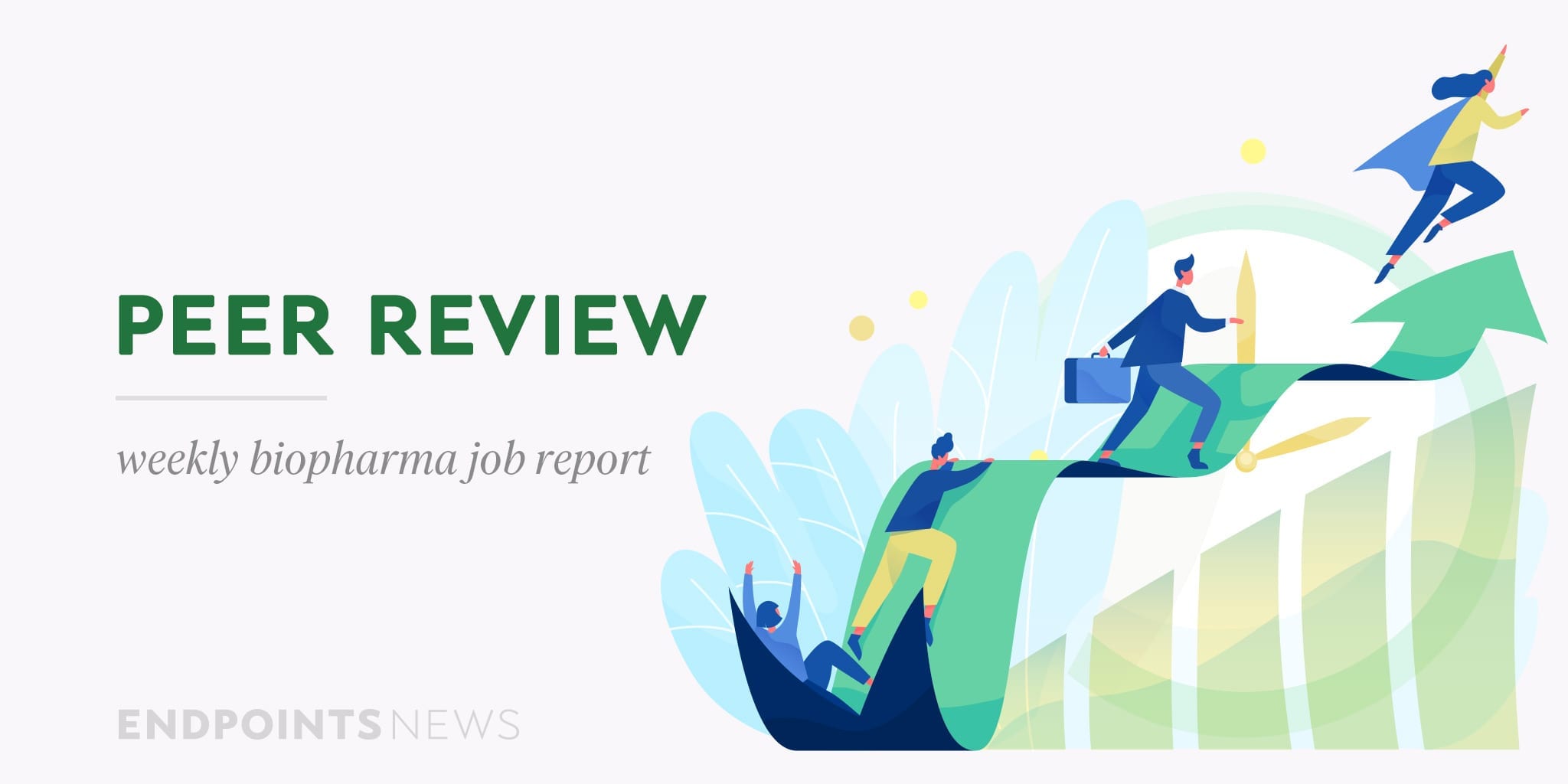 NextCure hires Cel­gene vet as CMO; José Ve­ga leaves Mer­ck to be­come Mod­er­na's chief safe­ty of­fi­cer
NextCure has found its new CMO af­ter the pre­vi­ous ex­ec­u­tive re­signed last Au­gust.
Han Myint, a bio­phar­ma and acad­e­mia vet­er­an of more than 20 years, joined the com­pa­ny Thurs­day af­ter serv­ing as CMO at Nex­Im­mune for a lit­tle over a year. Myint had over­seen the com­pa­ny's Phase I/II tri­al for a cell ther­a­py in acute myeloid leukemia be­fore hop­ping over to NextCure.
"Han's strong in­dus­try track record is high­light­ed by his in­volve­ment in the de­vel­op­ment of mul­ti­ple U.S. Food and Drug ap­proved prod­ucts," CEO Michael Rich­man said in a state­ment.
At NextCure, Myint will turn his at­ten­tion to­ward the com­pa­ny's two lead pro­grams: NC318, an im­munother­a­py tar­get­ing Siglec-15, and NC410, a re­com­bi­nant LAIR-2 fu­sion pro­tein de­signed to block im­mune sup­pres­sion me­di­at­ed by the im­mune mod­u­la­tor LAIR-1.
Be­fore join­ing Nex­Im­mune, Myint had a se­nior role at Cel­gene, serv­ing as VP of glob­al med­ical af­fairs and the myeloid dis­eases lead for more than six years. He helped shep­herd through a num­ber of FDA-ap­proved prod­ucts dur­ing his time there, NextCure said.
Myint had pre­vi­ous­ly worked at the Uni­ver­si­ty of Col­orado-Den­ver be­tween 2005 and 2012 as a pro­fes­sor and as the di­rec­tor of hema­to­log­i­cal ma­lig­nan­cies and stem cell trans­plant pro­gram, build­ing the pro­gram out.
NextCure's for­mer CMO Kevin Heller re­signed af­ter be­ing named ex­ec­u­tive VP of R&D at Jasper Ther­a­peu­tics last year. — Max Gel­man
---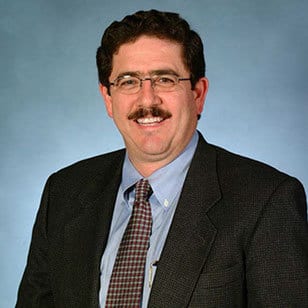 José Ve­ga
→ Stéphane Ban­cel is fill­ing out Mod­er­na's ex­ec­u­tive team fur­ther af­ter the roll­out of their mR­NA Covid-19 vac­cine, bring­ing in José Ve­ga from Mer­ck to be chief safe­ty of­fi­cer. Re­port­ing to CMO Tal Zaks, Ve­ga had pre­vi­ous­ly been chief safe­ty of­fi­cer at Mer­ck Re­search Lab­o­ra­to­ries since 2013 in what was ac­tu­al­ly his sec­ond stint with the Big Phar­ma — from 1997-2003, he was a di­rec­tor first in clin­i­cal phar­ma­col­o­gy and then in clin­i­cal me­tab­o­lism. For the 10 years in be­tween, Ve­ga oc­cu­pied mul­ti­ple roles at Am­gen, the last five as VP, glob­al safe­ty be­fore his Mer­ck re­turn.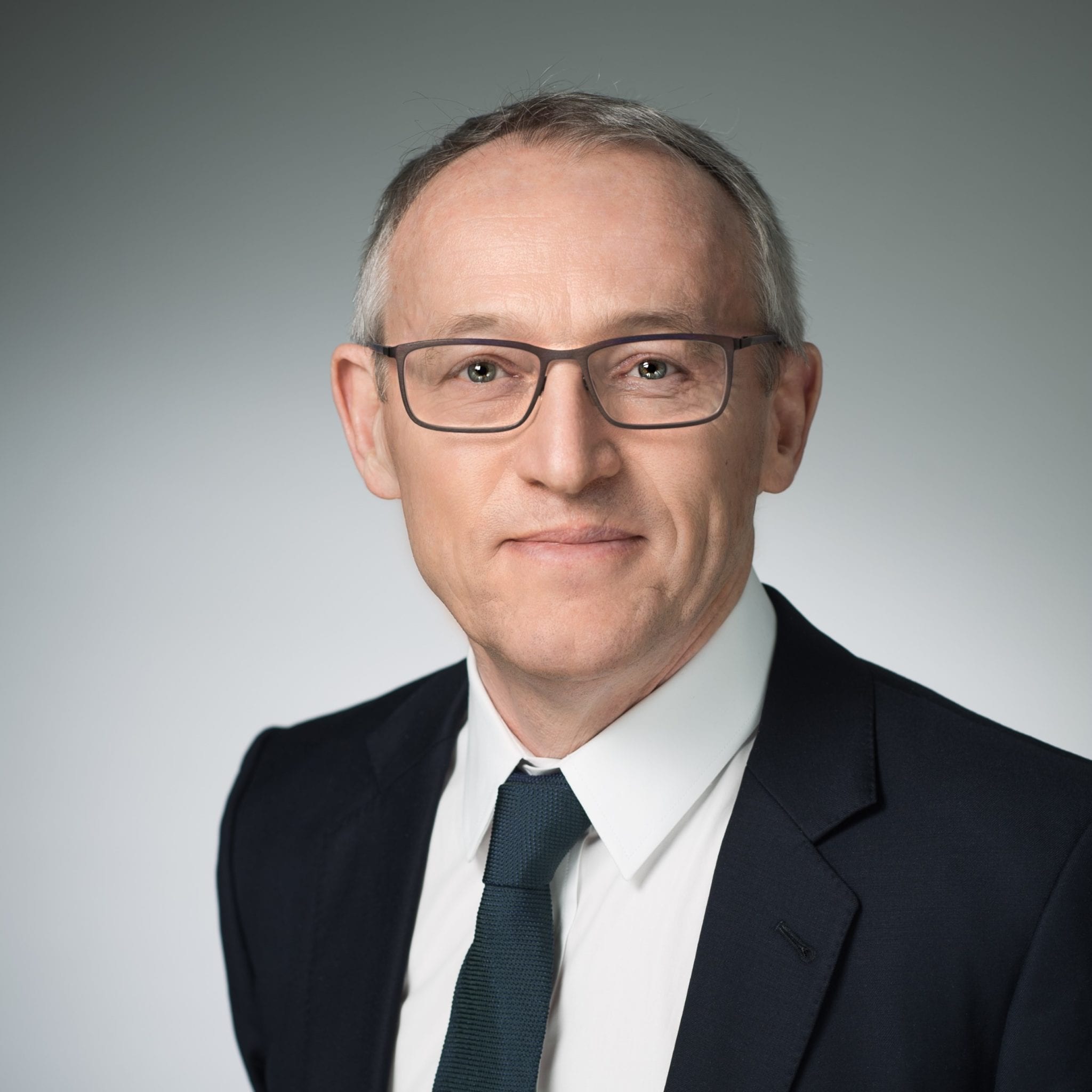 David Lawrence
→ Just when he thought he was out, they pull him back in: David Lawrence had orig­i­nal­ly planned to re­tire at the end of 2020 as CFO of French vac­cine biotech Val­ne­va, but he has been re-ap­point­ed act­ing CFO "po­ten­tial­ly un­til mid-2021," ac­cord­ing to a re­lease this week. Lawrence an­nounced his re­tire­ment in Sep­tem­ber at Val­ne­va, which is claim­ing to de­vel­op the on­ly Ly­me dis­ease vac­cine in the in­dus­try and has inked a $308 mil­lion deal with Pfiz­er to com­mer­cial­ize it. In oth­er Val­ne­va de­vel­op­ments, Per­ry Ce­len­tano — who brings ex­pe­ri­ence from such phar­ma gi­ants as Mer­ck and No­var­tis — has joined the fray as in­ter­im COO.
→ Fol­low­ing this week's sur­prise news that blue­bird bio will di­vide in­to two com­pa­nies — one for on­col­o­gy, one for rare dis­eases — CEO Nick Leschly will take the helm on the on­col­o­gy side while Sanofi Gen­zyme vet and Leschly's head of Eu­rope An­drew Oben­shain will take over at blue­bird bio. Leschly latch­es on to blue­bird as ex­ec­u­tive chair, while Daniel Lynch has been cho­sen as chair of the new on­col­o­gy com­pa­ny. Ramy Ibrahim, who's been CMO at the Park­er In­sti­tute for Can­cer Im­munother­a­py, has been elect­ed to the board of di­rec­tors to add some heft in the on­col­o­gy space.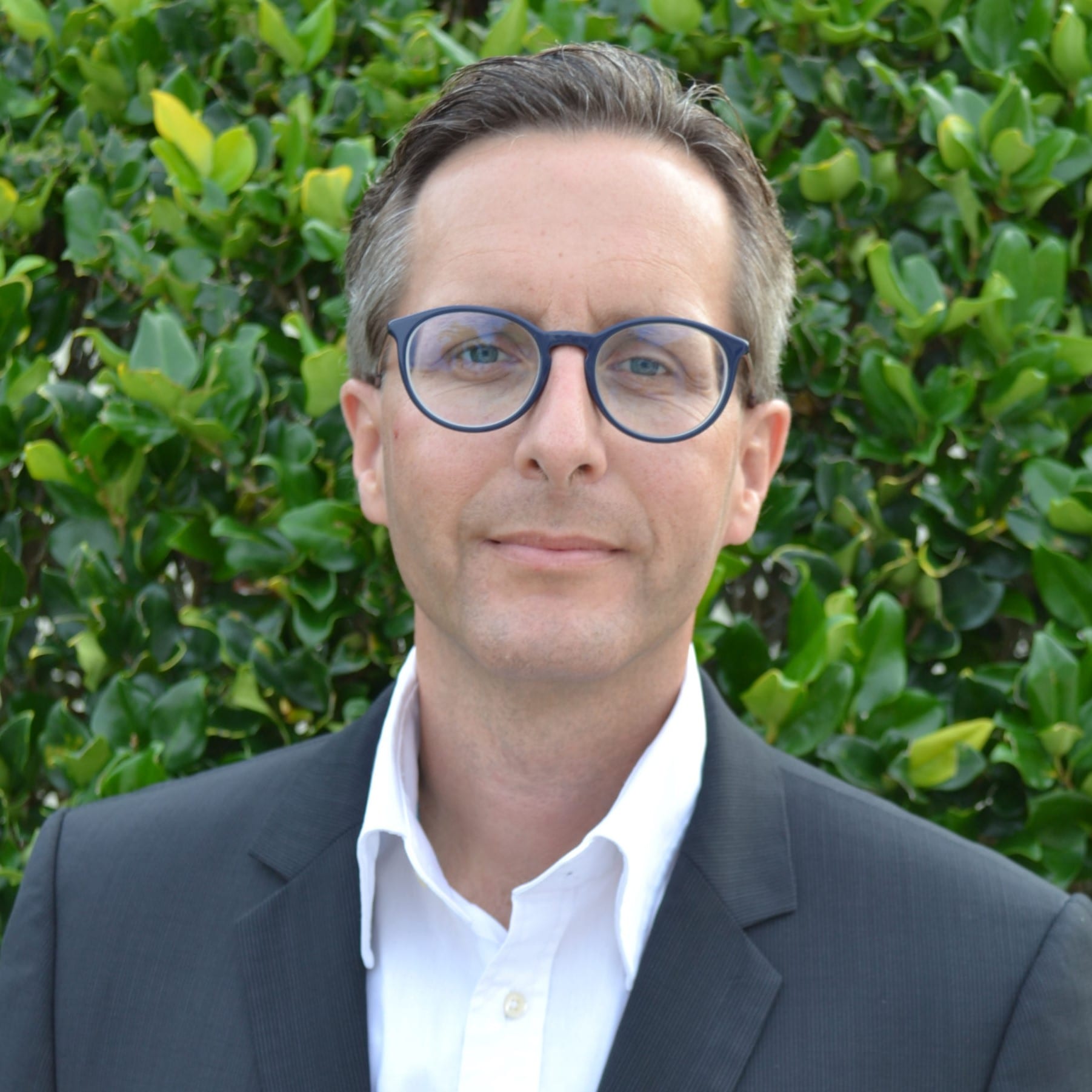 Frank Neu­mann
→ Right when blue­bird bio is un­der­go­ing this new on­col­o­gy en­deav­or, Leschly ends up los­ing his head of clin­i­cal on­col­o­gy re­search. Frank Neu­mann has been tapped as CMO for Bri­an Stug­lik out at Ve­rastem On­col­o­gy. Be­fore his tenure at blue­bird, Neu­mann de­vot­ed five years to Take­da, lead­ing clin­i­cal de­vel­op­ment across their cell ther­a­py spec­trum in his fi­nal year there. He was Take­da's glob­al clin­i­cal lead for Iclusig (pona­tinib) and med­ical team lead for Nin­laro (ix­a­zomib).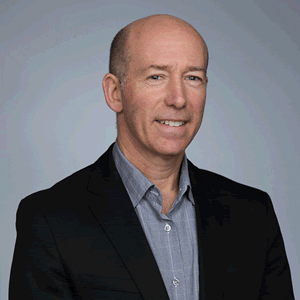 Si­mon Pim­stone
→ British Co­lum­bia neu­rol­o­gy out­fit Xenon Phar­ma­ceu­ti­cals is get­ting way out in front of a change at the top, an­nounc­ing that CEO Si­mon Pim­stone will step aside and Ian Mor­timer will of­fi­cial­ly take over as pres­i­dent and CEO at Xenon's share­hold­ers meet­ing in June. Mor­timer has been CFO along with his role as pres­i­dent since 2018 and ini­tial­ly came on board back in 2013. Xenon and Neu­ro­crine took up a col­lab­o­ra­tion to de­vel­op epilep­sy drugs in De­cem­ber 2019, with Xenon col­lect­ing $50 mil­lion up­front.
→ On­col­o­gy, in­flam­ma­tion and in­fec­tious dis­ease biotech Tiziana Life Sci­ences has poached Neil Gra­ham from Re­gen­eron, mak­ing him CMO. Gra­ham had spent the last 10 years on Len Schleifer's team as VP of strate­gic pro­gram di­rec­tion, im­munol­o­gy and in­flam­ma­tion, hav­ing a hand in de­vel­op­ing Dupix­ent and lead­ing prod­uct de­vel­op­ment of Kevzara. Be­fore his Re­gen­eron tenure, he was SVP, pro­gram and port­fo­lio man­age­ment for Ver­tex.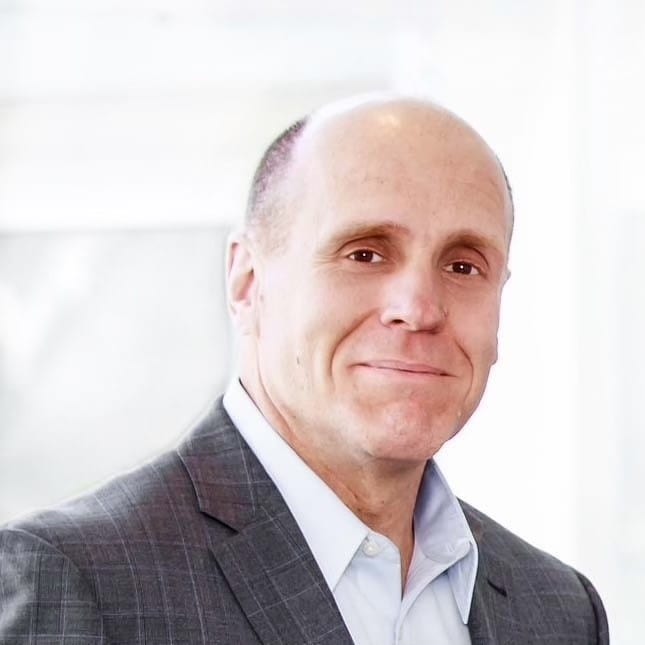 Louis Pas­carel­la
→ Louis Pas­carel­la is tak­ing con­trol as CEO of Gur­net Point Cap­i­tal-owned In­no­coll, suc­ceed­ing Rich Fante, who came on board as chief com­mer­cial of­fi­cer in 2015 and rose to the top spot in March 2019. A Janssen mar­ket­ing vet, Pas­carel­la makes the move to In­no­coll af­ter three years as an ex­ec at No­vo Nordisk, cul­mi­nat­ing in his time lead­ing US com­mer­cial op­er­a­tions.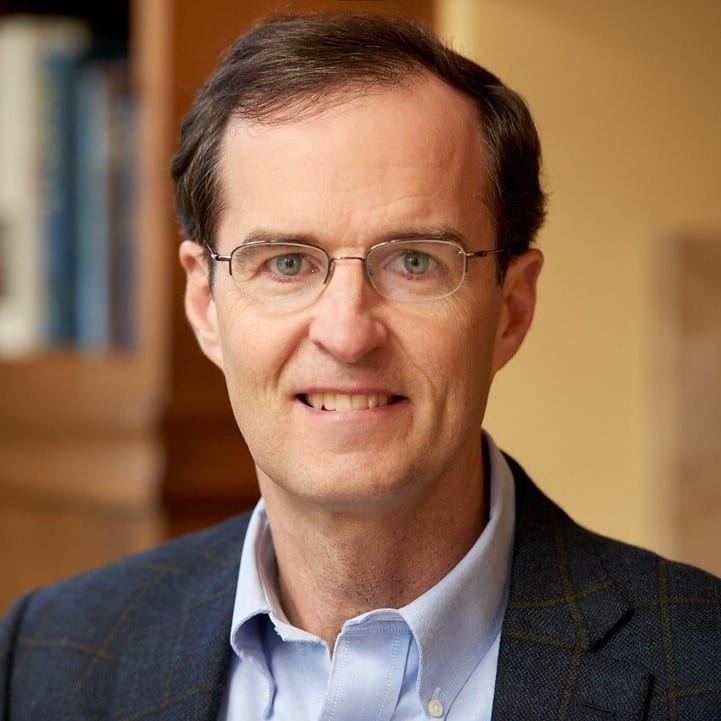 James Frates
→ We now know where James Frates has land­ed af­ter his time was up at Alk­er­mes, and it's at Amy­lyx as their new CFO. Join­ing a com­pa­ny fo­cused on ALS among oth­er neu­rode­gen­er­a­tive dis­eases is per­son­al for Frates, whose late cousin Pe­te Frates was in­stru­men­tal be­hind the ALS Ice Buck­et Chal­lenge. Frates had been the CFO at Alk­er­mes since 1998 be­fore be­ing re­placed by Iain Brown last week.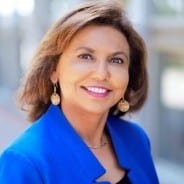 Ri­ta Jain
→ Ex-Ake­bia Ther­a­peu­tics CMO Ri­ta Jain is tak­ing on the same role at Im­muno­vant, the au­toim­mune dis­ease-fo­cused com­pa­ny in Vivek Ra­maswamy's sta­ble of Vants that boast­ed pos­i­tive proof-of-con­cept da­ta last March in its thy­roid eye dis­ease study. Be­fore her two years at Ake­bia, Jain was Ab­b­Vie's VP of men's and women's health and meta­bol­ic de­vel­op­ment, as well as VP, phar­ma­ceu­ti­cal de­vel­op­ment for Ab­bott Lab­o­ra­to­ries.
→ Backed by Fra­zier Health­care Part­ners with one of the first IPOs of 2020, Cal­i­for­nia der­ma­tol­ogy biotech Ar­cutis Bio­ther­a­peu­tics has pegged Matthew Moore to be CBO. Moore was with For­est Lab­o­ra­to­ries, then Ac­tavis, then Al­ler­gan af­ter the 2015 Ac­tavis merg­er, serv­ing as Al­ler­gan's VP, cor­po­rate busi­ness de­vel­op­ment the last four years.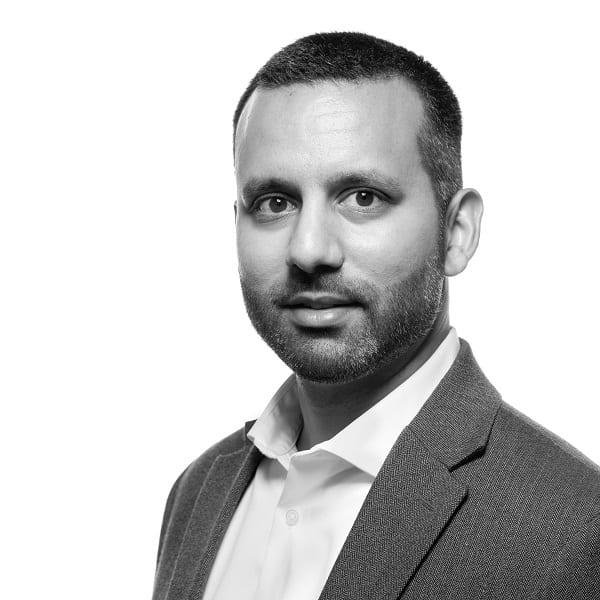 Abid Ansari
→ Here's a fol­low-up on Abid Ansari's next move af­ter de­cid­ing to step away from Pre­ci­sion Bio­Sciences a month ago: He's now the CFO at Ar­tios Phar­ma, the can­cer-fo­cused biotech out of the UK backed by Pfiz­er and No­var­tis. Ansari, who had been CFO at Pre­ci­sion Bio­Sciences since 2016, was in­volved in deal fi­nance and port­fo­lio man­age­ment with GSK from 2011-16. And be­fore join­ing the Big Phar­ma, he spent five years at Med­Im­mune.
→ It didn't take long for Bryan Laf­fitte to earn a pro­mo­tion at San Diego RNA-fo­cused biotech DTx Phar­ma. Just this past Ju­ly, Laf­fitte took on the role of VP, bi­ol­o­gy; now he's been bumped up to CSO. The ex-VP of bi­ol­o­gy at In­cep­tion Ther­a­peu­tics, Laf­fitte was di­rec­tor of re­gen­er­a­tive med­i­cine for the Ge­nomics In­sti­tute of the No­var­tis Re­search Foun­da­tion.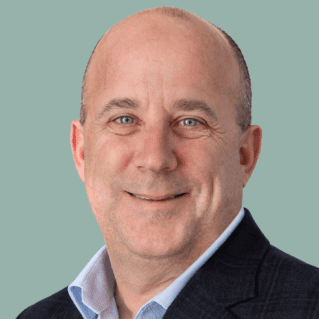 Er­ic Mos­brook­er
→ Autism-fo­cused Cog­noa out of Pa­lo Al­to has brought on Er­ic Mos­brook­er as COO. Be­fore his move to Cog­noa, which re­ceived a break­through des­ig­na­tion from the FDA for its dig­i­tal autism di­ag­nos­tic, Mos­brook­er was chief com­mer­cial of­fi­cer at a be­lea­guered Au­dentes that just weeks ago saw the FDA lift a hold on its gene ther­a­py AT132. Mos­brook­er is al­so a Jazz Phar­ma­ceu­ti­cals and Hori­zon Ther­a­peu­tics alum.
→ Fos­ter City, CA-based Mirum, which scooped up two of Shire's liv­er dis­ease drugs af­ter launch­ing in No­vem­ber 2018, has made Alex­ey Ku­ta­hov gen­er­al man­ag­er of EMEA (Eu­rope, Mid­dle East and Africa). Ku­ta­hov re­cent­ly left Sarep­ta — hit­ting tur­bu­lence both with the FDA and with their da­ta re­vealed last week for their Duchenne mus­cu­lar dy­s­tro­phy gene ther­a­py — as their gen­er­al man­ag­er of Eu­rope. He has al­so been head of mar­ket ac­cess in­no­va­tion at Am­gen and head of cen­tral Eu­ro­pean mar­ket ac­cess at No­var­tis.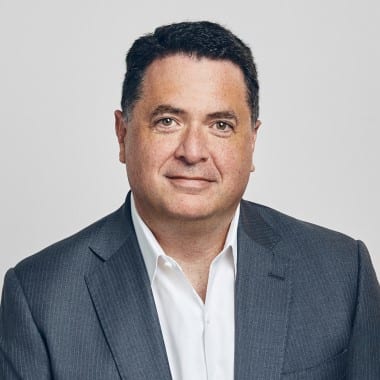 Jared Freed­berg
→ It's a tu­mul­tuous time at In­ter­cept fol­low­ing last year's NASH re­jec­tion at the FDA and de­part­ing CEO Mark Pruzan­s­ki's salty words for the agency. This week the biotech has se­lect­ed a new gen­er­al coun­sel and sec­re­tary in 15-year Co­v­ance vet Jared Freed­berg. He comes off two years as gen­er­al coun­sel and sec­re­tary at Im­munomedics, and pri­or to that, he was Mallinck­rodt's gen­er­al coun­sel, spe­cial­ty gener­ics op­er­at­ing di­vi­sion and VP, busi­ness de­vel­op­ment and li­cens­ing.
→ Is­rael-based MeMed has named Troy Boutelle as VP of com­mer­cial, North Amer­i­ca and gen­er­al man­ag­er, US. Boutelle's pre­vi­ous ex­pe­ri­ence in­cludes roles at Eu­rofins-Vira­cor and Ther­mo Fish­er Sci­en­tif­ic.
→ France's Trans­gene has pro­mot­ed Gaëlle Stadtler to the po­si­tion of di­rec­tor of hu­man re­sources. Stadtler joined the com­pa­ny as head of hu­man re­sources and in­ter­nal com­mu­ni­ca­tions in 2018. Pri­or to that, Stadtler served in roles at L&L Prod­ucts and Mars Inc.
→ UK-based Ax­ol Bio­science has made the ad­di­tions of Ross Wheat­croft as glob­al strate­gic ac­counts man­ag­er and Kim­ber­ly La­Pointe as glob­al head of prod­uct man­age­ment to its lead­er­ship team. Wheat­croft hails from Ab­cam, where he was com­mer­cial de­vel­op­ment man­ag­er, while La­Pointe comes from BBI So­lu­tions.
→ As the dust set­tles on mi­nor­i­ty in­vestor Wa­ter­Mill's suc­cess­ful ac­tivist at­tack and ouster of chair­man Scott Tar­riff, Zio­pharm On­col­o­gy has found Tar­riff's re­place­ment: James Huang. A mem­ber of the board since Ju­ly, Huang is a dri­ving force be­hind Gen­Script, Leg­end Biotech and Zai Lab and has been man­ag­ing part­ner at Klein­er Perkins Cau­field & By­ers (KPCB) Chi­na since 2011. Ad­di­tion­al­ly, Vineti co-founder Hei­di Ha­gen has been cho­sen as Zio­pharm's lead in­de­pen­dent di­rec­tor.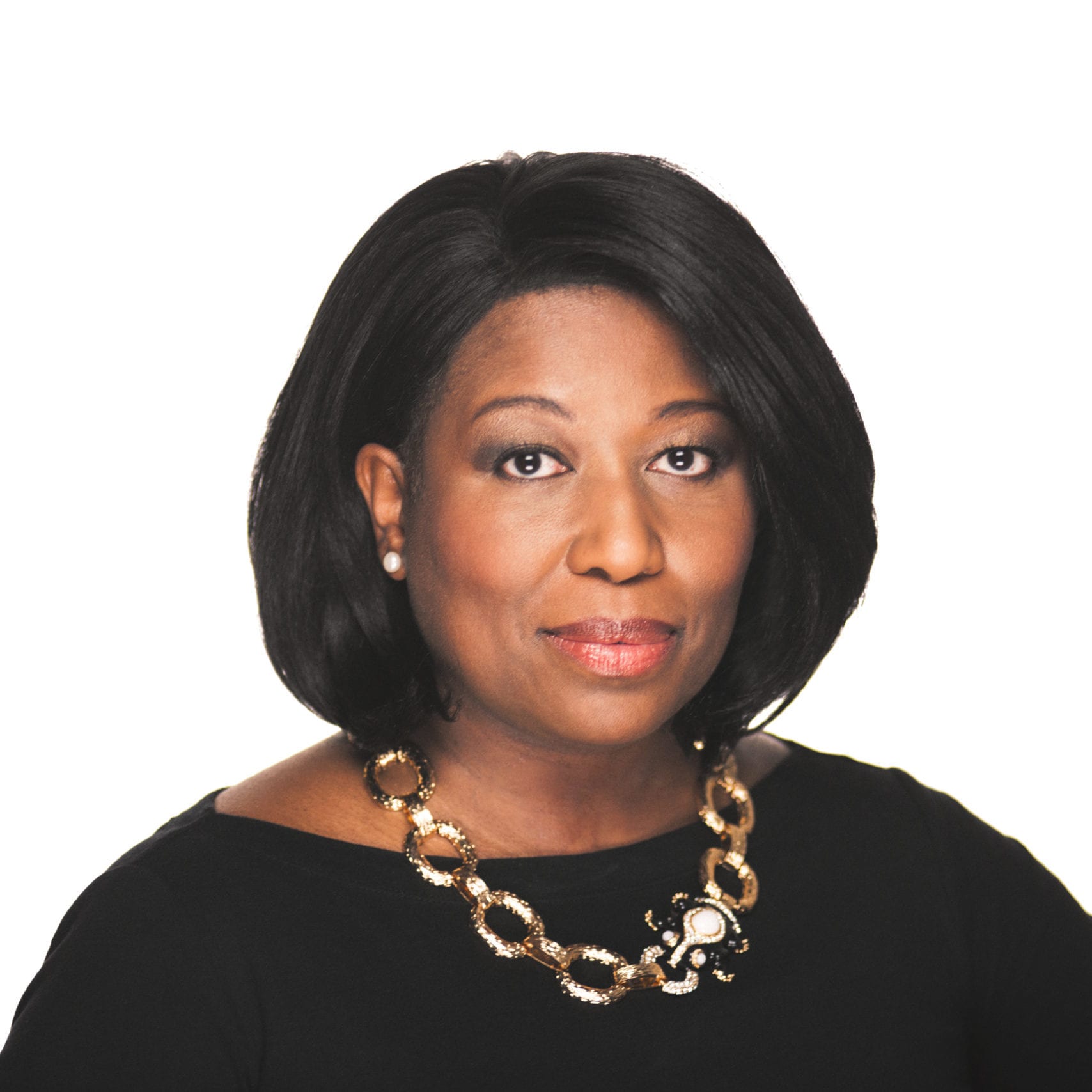 Tamar Thomp­son
→ As CSO Art Levin de­scribed his "dream" sce­nario work­ing on an­ti­body oligonu­cleotide con­ju­gates this week at JP Mor­gan, La Jol­la, CA-based Avid­i­ty Bio­sciences is mix­ing in some board news too with the de­par­tures of Todd Brady and Michael Mar­tin and the ad­di­tions of Tamar Thomp­son and Jean Kim to the board of di­rec­tors. Thomp­son, a Bris­tol My­ers Squibb alum, is Alex­ion's VP, US gov­ern­ment af­fairs and pol­i­cy, while Kim was a part­ner at Deer­field Man­age­ment from 2006-20. Else­where, Ku­ra On­col­o­gy CEO Troy Wil­son is mov­ing from Avid­i­ty's ex­ec­u­tive chair­man to chair­man.
→ Ryan Watts' crew at De­nali has made Kally­ope CEO Nan­cy Thorn­ber­ry a mem­ber of the board of di­rec­tors. Be­fore lead­ing Kally­ope, Thorn­ber­ry end­ed a long ca­reer at Mer­ck in 2013 as SVP and fran­chise head, di­a­betes and en­docrinol­o­gy.
David Py­ott
→ Ex-Al­ler­gan chair­man and CEO David Py­ott has been giv­en a seat at the board of di­rec­tor of South San Fran­cis­co fi­bro­sis biotech Pli­ant Ther­a­peu­tics, which hauled in an IPO that end­ed up to­tal­ing near­ly $166 mil­lion back in June. Py­ott, who ran Al­ler­gan from 1998-2015, is a board mem­ber at Al­ny­lam and Bio­Marin.
→ Chris Now­ers-led nat­ur­al killer cell ther­a­py shop ONK Ther­a­peu­tics, which scored an $8 mil­lion fi­nanc­ing round in Oc­to­ber, has named long­time No­var­tis ex­ec Hugh O'Dowd chair­man. O'Dowd is com­ing off a four-year tenure as pres­i­dent and CEO of Neon Ther­a­peu­tics.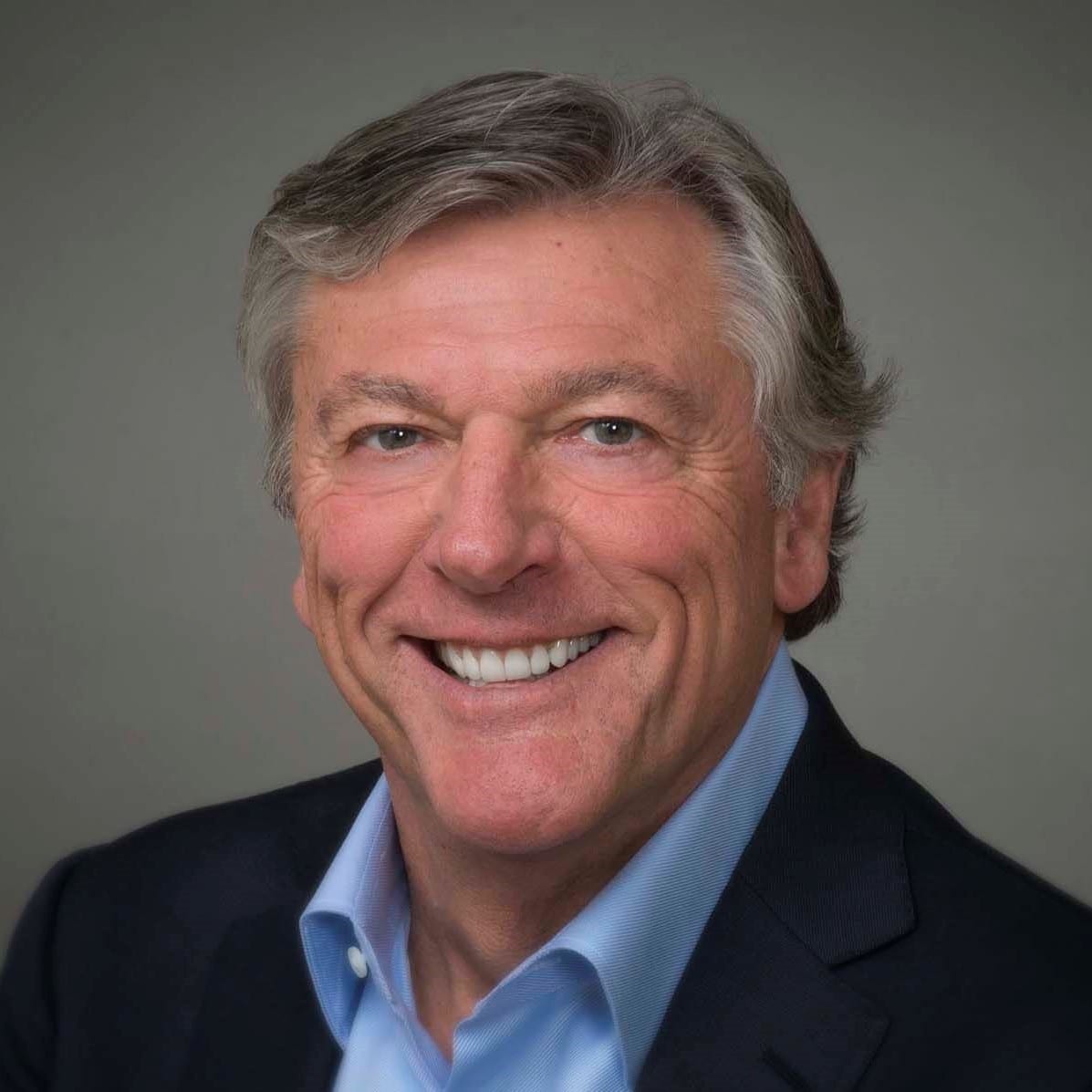 Tom Wig­gans
→ Ex-Der­mi­ra CEO Tom Wig­gans has been elect­ed ex­ec­u­tive chair­man of Boston-based an­dro­ge­net­ic alope­cia biotech Fol­li­ca. Wig­gans, who is al­so on the boards of An­nex­on Bio­sciences and For­ma Ther­a­peu­tics, will be joined on Fol­li­ca's board by Michael Davin, the CEO of Cyno­sure from 2003-17.
→ Bel­gian CAR-T play­er Celyad On­col­o­gy has paved the way for Ma­ri­na Udi­er to be on their board of di­rec­tors. The CEO of Nous­com since last Febu­rary, Udi­er start­ed as the Swiss biotech's COO in 2016.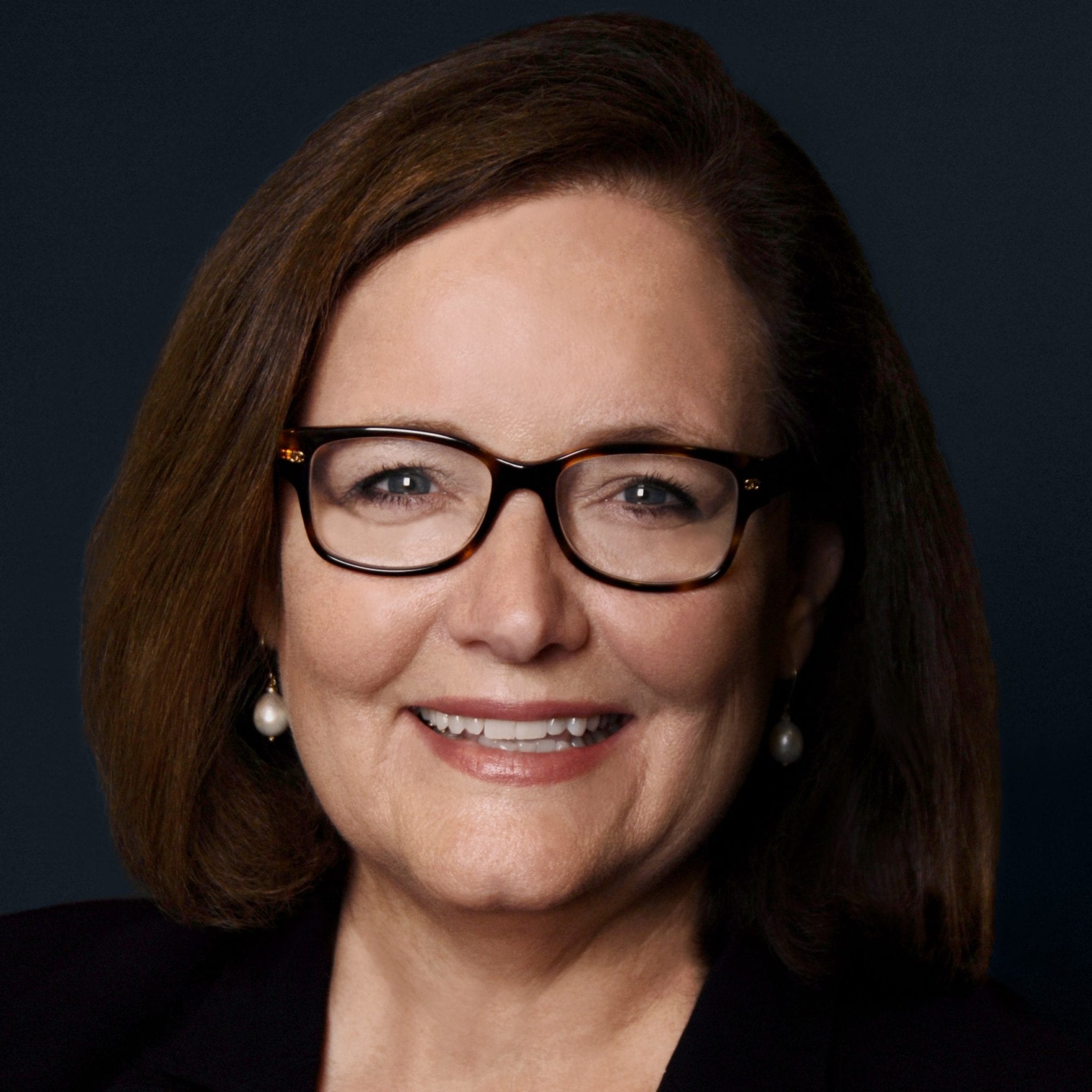 Kate Walsh
→ Boston Med­ical Cen­ter Health Sys­tem pres­i­dent and CEO Kate Walsh is step­ping in as a board mem­ber of Cam­bridge, MA-based CRISPR base edit­ing play­er Beam Ther­a­peu­tics. Walsh is for­mer­ly COO of Brigham and Women's Hos­pi­tal.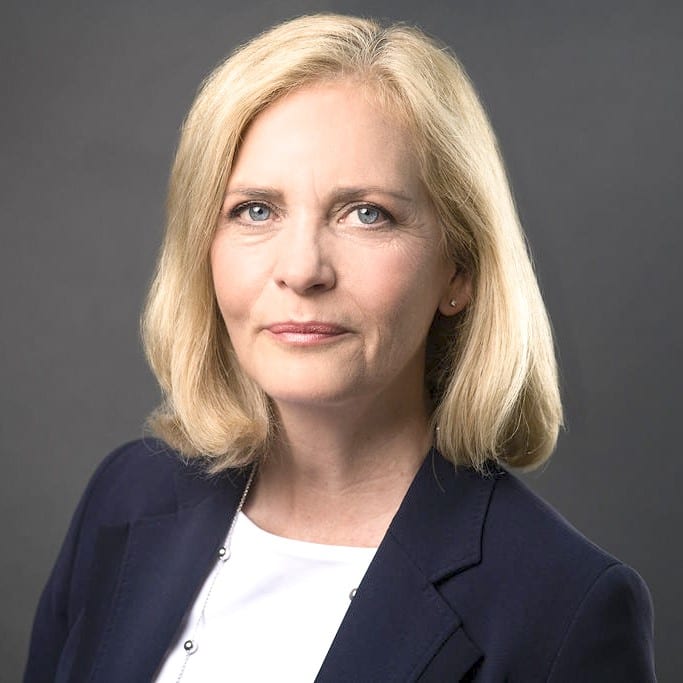 Anne Pren­er
→ Fol­low­ing its Se­ries D fund­ing with an $85 mil­lion IPO, fi­bro­sis biotech Galec­to has wel­comed Anne Pren­er to the board of di­rec­tors. The for­mer Free­line Ther­a­peu­tics CEO and No­vo Nordisk alum is pres­i­dent and CEO of Im­bria Phar­ma­ceu­ti­cals.
→ Mod­u­lus On­col­o­gy has tapped Tim Ed­wards as chair­man of its board of di­rec­tors. Ed­wards cur­rent­ly serves as ex­ec­u­tive chair of Karus Ther­a­peu­tics, non-ex­ec­u­tive chair of Storm Ther­a­peu­tics and di­rec­tor of As­to­nauTX Lim­it­ed. Ed­wards has pre­vi­ous­ly served at In­no­va­teUK and Enara Bio among oth­ers.
→ Teon Ther­a­peu­tics has pulled in Glen Gio­van­net­ti to its board of di­rec­tors. Gio­van­net­ti joins the board af­ter his re­tire­ment from EY (Ernst & Young), for­mer­ly serv­ing as glob­al biotech­nol­o­gy and life sci­ences leader.