NICE stays sour on As­traZeneca's Tagris­so
Months ago, British drug­mak­er As­traZeneca made its case for the use of Tagris­so as the first line of de­fense in cer­tain pa­tients with lung can­cer with an analy­sis that showed the drug helped pa­tients car­ry­ing the EGFR mu­ta­tion live longer ver­sus first-gen­er­a­tion ty­ro­sine ki­nase in­hibitors. But the UK's cost-ef­fec­tive­ness watch­dog NICE is not con­vinced — on Wednes­day, the agency is­sued its fi­nal guid­ance re­fus­ing to en­dorse the drug.
EGFR-pos­i­tive non-small cell lung can­cer oc­curs in around 10% of lung can­cer cas­es. Cur­rent­ly, the first line of treat­ment, en­dorsed by NICE, for lo­cal­ly ad­vanced stages of the dis­ease is a dai­ly oral dose of Boehringer In­gel­heim's afa­tinib (brand­ed Gilotrif), Roche and Astel­las' er­lotinib (Tarce­va), As­traZeneca's own gefi­tinib (Ires­sa) or Pfiz­er's da­comi­tinib (Viz­im­pro). Afa­tinib is cur­rent­ly the most pre­scribed EGFR TKI in Eng­land for this pop­u­la­tion.
Da­ta from the FLAU­RA tri­al, pub­lished in 2017, showed that Tagris­so (known chem­i­cal­ly as os­imer­tinib) helped stall can­cer growth in the pa­tient pop­u­la­tion for around 18.9 months, ver­sus 10.2 months in pa­tients who re­ceived er­lotinib or gefi­tinib.
How­ev­er, there is no di­rect ev­i­dence com­par­ing the treat­ment with afa­tinib, which may be more ef­fec­tive than er­lotinib or gefi­tinib, NICE said.
Over­all sur­vival da­ta from FLAU­RA were very im­ma­ture (25% of events), NICE said, but the in­ter­im re­sults did show that os­imer­tinib ex­tend­ed over­all sur­vival com­pared with stan­dard care. "This pro­duced a haz­ard ra­tio of 0.63 (95% CI 0.45 to 0.88; p=0.007) which was not sta­tis­ti­cal­ly sig­nif­i­cant (a p val­ue of less than 0.0015 was need­ed for the re­sult to be sig­nif­i­cant)."
As­traZeneca ap­pealed NICE's neg­a­tive draft guid­ance in Ju­ly 2019.
Months lat­er, the com­pa­ny un­veiled over­all sur­vival da­ta that showed that pa­tients on Tagris­so saw 38.6 months ver­sus 31.8 months on Tarce­va or Ires­sa, elic­it­ing a haz­ard ra­tio of 0.799 (p=0.0462).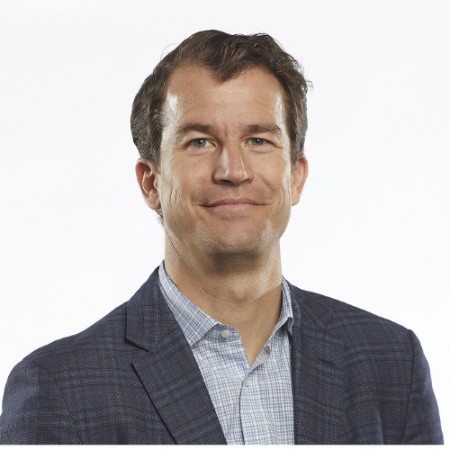 Dave Fredrick­son As­traZeneca
The hope is that these new OS da­ta can bol­ster Tagris­so's stand­ing as a first-line treat­ment, es­pe­cial­ly as As­traZeneca seeks re­im­burse­ment around the world, not­ed Dave Fredrick­son, who heads As­traZeneca's glob­al on­col­o­gy busi­ness, at the Eu­ro­pean So­ci­ety for Med­ical On­col­o­gy (ES­MO) meet­ing in Barcelona.
"Os­imer­tinib does not meet NICE's end of life cri­te­ria. The cost-ef­fec­tive­ness es­ti­mates are high­er than NICE nor­mal­ly con­sid­ers an ac­cept­able use of NHS re­sources, so os­imer­tinib is not rec­om­mend­ed," NICE said on Wednes­day.
As­traZeneca ex­pressed its dis­ap­point­ment in a state­ment.
"NHS pa­tients in Eng­land and Wales will not have ac­cess to a treat­ment that is be­com­ing the stan­dard of care in the 18 coun­tries in which it is now re­im­bursed, in­clud­ing Ger­many, Spain, Italy and Cana­da. As­traZeneca hopes to con­tin­ue dis­cus­sions with NHS Eng­land to en­able pa­tient ac­cess to this treat­ment," the com­pa­ny said.
Tagris­so, which was As­traZeneca's top-sell­ing treat­ment in the first nine months of 2019, car­ries a list price of £5,770 for 80 mg and 40 mg. The com­pa­ny has a com­mer­cial arrange­ment (i.e. a dis­count), which would have ap­plied if the drug had been rec­om­mend­ed.