Night­star's drug for rare vi­sion loss ad­mit­ted to FDA's gene ther­a­py speed­way
In the lat­est show of reg­u­la­to­ry sup­port for gene ther­a­pies, Ox­ford spin­out Night­star Ther­a­peu­tics just got ac­cess to a fair­ly new "fast-lane" to speed its reti­nal gene ther­a­py to mar­ket.
The Lon­don-based com­pa­ny scored an FDA des­ig­na­tion called Re­gen­er­a­tive Med­i­cine Ad­vanced Ther­a­py, or RMAT, for its Phase III drug NSR-REP1. The ther­a­py is de­signed to treat choroi­deremia, a rare ge­net­ic con­di­tion that caus­es pro­gres­sive vi­sion loss, by cor­rect­ing mu­ta­tions in the CHM gene.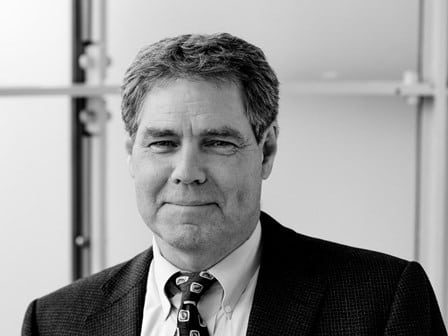 David Fel­lows
"Re­ceiv­ing RMAT des­ig­na­tion for NSR-REP1 high­lights the po­ten­tial of this gene ther­a­py to main­tain and im­prove vi­su­al acu­ity in choroi­deremia," said Dave Fel­lows, Night­star's CEO, in a state­ment. "This des­ig­na­tion fur­ther un­der­scores a recog­ni­tion of the se­ri­ous na­ture of choroi­deremia and the ur­gent need to de­vel­op new treat­ments for those af­fect­ed by in­her­it­ed reti­nal dis­eases that would oth­er­wise lead to blind­ness. We look for­ward to work­ing close­ly with the FDA to dis­cuss the NSR-REP1 de­vel­op­ment pro­gram and to de­ter­mine how we can ac­cel­er­ate the path­way for mak­ing NSR-REP1 avail­able to choroi­deremia pa­tients."
RMAT in­cludes all the ben­e­fits of the fast track and break­through des­ig­na­tions, in­clud­ing ear­ly in­ter­ac­tions be­tween the FDA and spon­sors. Back when RMAT was first cre­at­ed (as part of the 21st Cen­tu­ry Cures Act), drug­mak­ers wor­ried gene ther­a­pies would be ex­clud­ed. That's be­cause the FDA didn't ex­plic­it­ly in­clude gene ther­a­pies in the first de­scrip­tion of the des­ig­na­tion. The agency reme­died that, how­ev­er, last No­vem­ber.
Un­like the break­through des­ig­na­tion, RMAT doesn't re­quire ev­i­dence that the drug may of­fer a sub­stan­tial im­prove­ment over avail­able ther­a­pies. And like break­through des­ig­na­tions, get­ting an RMAT des­ig­na­tion doesn't mean the prod­uct will be ap­proved and does not change the stan­dards for safe­ty and ef­fec­tive­ness need­ed for ap­proval.
RMAT des­ig­na­tion for NSR-REP1 was based on clin­i­cal da­ta sup­port­ing the main­te­nance and im­prove­ment of vi­su­al acu­ity from com­plet­ed Phase I/II tri­als in choroi­deremia pa­tients, the com­pa­ny said. The drug is now in Phase III tri­als.
Night­star's stock $NITE, which first list­ed on Nas­daq last Sep­tem­ber, is up near­ly 6% on the news.