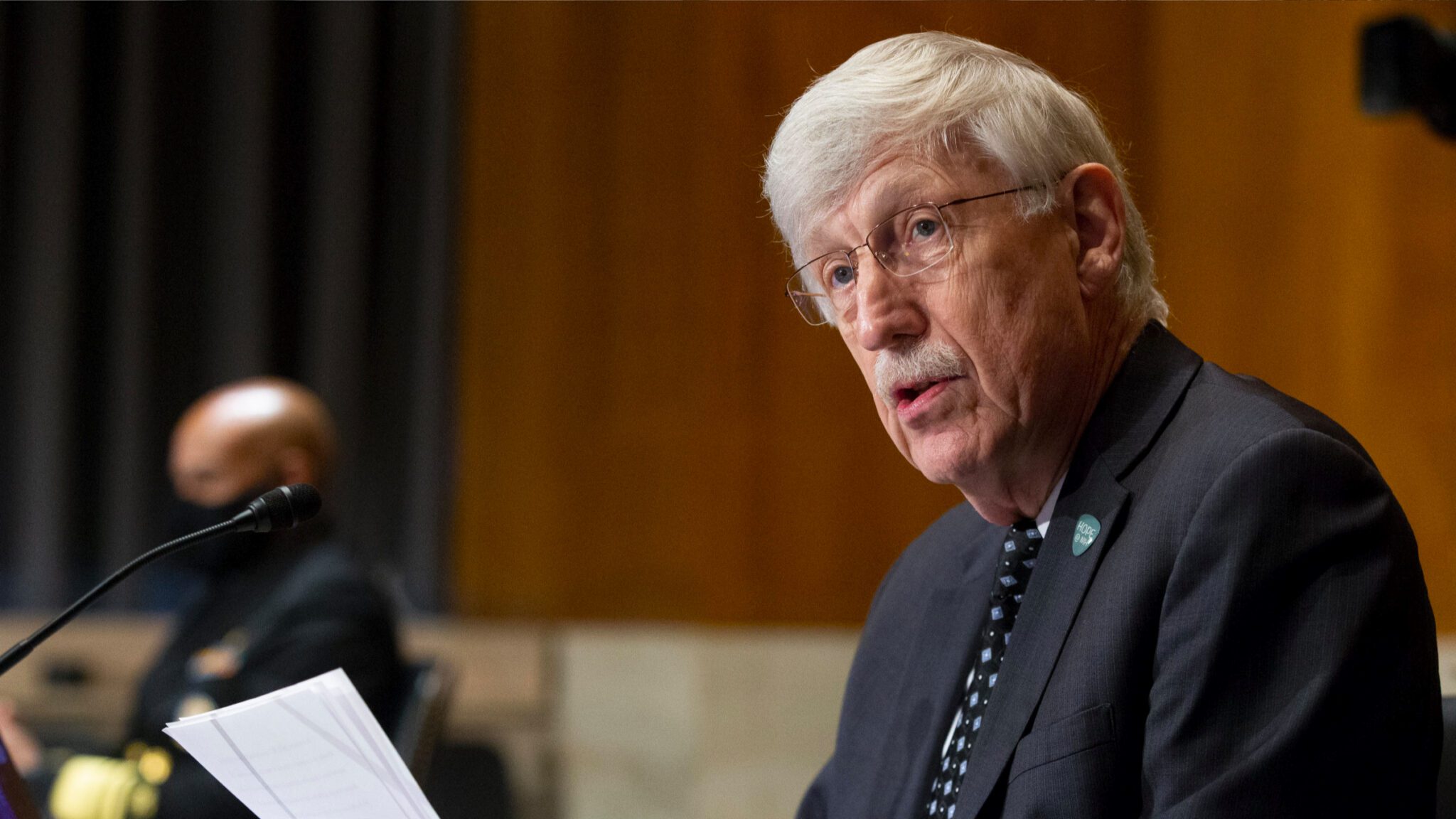 Francis Collins (Michael Reynolds/Pool via AP Images)
NIH 'not done' fight­ing Mod­er­na over Covid vac­cine patents, di­rec­tor Fran­cis Collins says
The NIH is stand­ing by its as­ser­tion that three of its sci­en­tists should be list­ed in the Mod­er­na patent for the com­pa­ny's lu­cra­tive Covid-19 vac­cine.
The spat is part of an on­go­ing feud be­tween the US gov­ern­ment and Mod­er­na that spilled in­to pub­lic view last month when one of Pres­i­dent Joe Biden's top med­ical ad­vi­sors called out the com­pa­ny for fail­ing to de­liv­er on its promise to vac­ci­nate more low- and mid­dle-in­come coun­tries.
"I think Mod­er­na has made a se­ri­ous mis­take here in not pro­vid­ing the kind of co-in­ven­tor­ship cred­it to the peo­ple who played a ma­jor role in the de­vel­op­ment of the vac­cine that they are now mak­ing a fair amount of mon­ey on. We did our best to try to re­solve this and ul­ti­mate­ly failed but we are not done," NIH Di­rec­tor Fran­cis Collins told Reuters in an in­ter­view yes­ter­day.
An NIH spokesper­son clar­i­fied that Collins de­fers to le­gal au­thor­i­ties on how this patent sna­fu might be re­solved. And he said there are gov­ern­ment lawyers look­ing in­to this right now.
The prospect of a po­ten­tial law­suit from the NIH would be an in­ter­est­ing shift for an agency that has al­ways steered clear of ex­er­cis­ing its so-called "march-in" rights, which hy­po­thet­i­cal­ly would al­low the NIH to chal­lenge patents where the gov­ern­ment has helped fund de­vel­op­ment.
The NIH told the New York Times ear­li­er this week that three of its sci­en­tists — John Mas­co­la, Bar­ney Gra­ham, who re­cent­ly re­tired, and Kizzmekia Cor­bett, who has since moved over to Har­vard — worked with Mod­er­na to de­sign the ge­net­ic se­quence that prompts the vac­cine to pro­duce an im­mune re­sponse.
While the NIH be­lieves these three should be on the patent ap­pli­ca­tion, Mod­er­na's fil­ing from this sum­mer on­ly names the biotech's em­ploy­ees, and the com­pa­ny said it had "reached the good-faith de­ter­mi­na­tion that these in­di­vid­u­als did not co-in­vent" the com­po­nent in ques­tion, ac­cord­ing to the Times.
The NIH's anger with Mod­er­na comes as the com­pa­ny has ac­cept­ed bil­lions from US tax­pay­ers to de­vel­op its vac­cine and en­rich its ex­ec­u­tives, to the point where a few are bil­lion­aires now. Mod­er­na will like­ly haul in tens of bil­lions in more sales from the vac­cine over the next two years.