NIH 'very con­cerned' about se­ri­ous side ef­fect in As­traZeneca's PhI­II Covid-19 tri­al
The FDA is weigh­ing whether to fol­low British reg­u­la­tors in re­sum­ing a coro­n­avirus vac­cine tri­al that was halt­ed when a par­tic­i­pant suf­fered spinal cord dam­age, even as the NIH has launched an in­ves­ti­ga­tion of the case.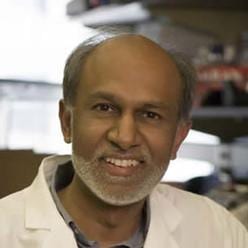 Avin­dra Nath
"The high­est lev­els of NIH are very con­cerned," said Avin­dra Nath, in­tra­mur­al clin­i­cal di­rec­tor and a leader of vi­ral re­search at the Na­tion­al In­sti­tute for Neu­ro­log­i­cal Dis­or­ders and Stroke, an NIH di­vi­sion. "Every­one's hopes are on a vac­cine, and if you have a ma­jor com­pli­ca­tion the whole thing could get de­railed."
A great deal of un­cer­tain­ty re­mains about what hap­pened to the un­named pa­tient, to the frus­tra­tion of those avid­ly fol­low­ing the progress of vac­cine test­ing. As­traZeneca, which is run­ning the glob­al tri­al of the vac­cine it pro­duced with Ox­ford Uni­ver­si­ty, said the tri­al vol­un­teer re­cov­ered from a se­vere in­flam­ma­tion of the spinal cord and is no longer hos­pi­tal­ized.
As­traZeneca has not con­firmed that the pa­tient was af­flict­ed with trans­verse myelitis, but Nath and an­oth­er neu­rol­o­gist said they un­der­stood this to be the case. Trans­verse myelitis pro­duces a set of symp­toms in­volv­ing in­flam­ma­tion along the spinal cord that can cause pain, mus­cle weak­ness and paral­y­sis. Britain's reg­u­la­to­ry body, the Med­i­cines and Health­care Prod­ucts Reg­u­la­to­ry Agency, re­viewed the case and has al­lowed the tri­al to re­sume in the Unit­ed King­dom.
As­traZeneca "need[s] to be more forth­com­ing with a po­ten­tial com­pli­ca­tion of a vac­cine which will even­tu­al­ly be giv­en to mil­lions of peo­ple," said Nath. "We would like to see how we can help, but the lack of in­for­ma­tion makes it dif­fi­cult to do so."
Any de­ci­sion about whether to con­tin­ue the tri­al is com­plex be­cause it's dif­fi­cult to as­sess the cause of a rare in­jury that oc­curs dur­ing a vac­cine tri­al — and be­cause sci­en­tists and au­thor­i­ties have to weigh the risk of un­com­mon side ef­fects against a vac­cine that might curb the pan­dem­ic.
"So many fac­tors go in­to these de­ci­sions," Nath said. "I'm sure every­thing is on the ta­ble. The last thing you want to do is hurt healthy peo­ple."
The NIH has yet to get tis­sue or blood sam­ples from the British pa­tient, and its in­ves­ti­ga­tion is "in the plan­ning stages," Nath said. US sci­en­tists could look at sam­ples from oth­er vac­ci­nat­ed pa­tients to see whether any of the an­ti­bod­ies they gen­er­at­ed in re­sponse to the coro­n­avirus al­so at­tack brain or spinal cord tis­sue.
Such stud­ies might take a month or two, he said. The FDA de­clined to com­ment on how long it would take be­fore it de­cides whether to move for­ward.
Jesse Good­man
Jesse Good­man, a George­town Uni­ver­si­ty pro­fes­sor and physi­cian who was chief sci­en­tist and lead vac­cine reg­u­la­tor at the FDA dur­ing the Oba­ma ad­min­is­tra­tion, said the agency will re­view the da­ta and pos­si­bly con­sult with British reg­u­la­tors be­fore al­low­ing re­sump­tion of the US study, which had just be­gun when the in­jury was re­port­ed. Two oth­er coro­n­avirus vac­cines are al­so in late-stage tri­als in the US.
If it de­ter­mines the in­jury in the British tri­al was caused by the vac­cine, the FDA could pause the tri­al. If it al­lows it to re­sume, reg­u­la­tors and sci­en­tists sure­ly will be on the watch for sim­i­lar symp­toms in oth­er tri­al par­tic­i­pants.
A vol­un­teer in an ear­li­er phase of the As­traZeneca tri­al ex­pe­ri­enced a sim­i­lar side ef­fect, but in­ves­ti­ga­tors dis­cov­ered she had mul­ti­ple scle­ro­sis that was un­re­lat­ed to the vac­ci­na­tion, ac­cord­ing to El­liot Frohman, di­rec­tor of the Mul­ti­ple Scle­ro­sis & Neu­roim­munol­o­gy Cen­ter at the Uni­ver­si­ty of Texas.
Neu­rol­o­gists who study ill­ness­es like trans­verse myelitis say they are rare — oc­cur­ring at a rate of per­haps 1 in 250,000 peo­ple — and strike most of­ten as a re­sult of the body's im­mune re­sponse to a virus. Less fre­quent­ly, such episodes have al­so been linked to vac­cines.
The pre­cise cause of the dis­ease is key to the de­ci­sion by au­thor­i­ties whether to re­sume the tri­al. Some­times an un­der­ly­ing med­ical con­di­tion is "un­masked" by a per­son's im­mune re­sponse to the vac­cine, lead­ing to ill­ness, as hap­pened with the MS pa­tient. In that case, the tri­al might be con­tin­ued with­out fear, be­cause the ill­ness was not spe­cif­ic to the vac­cine.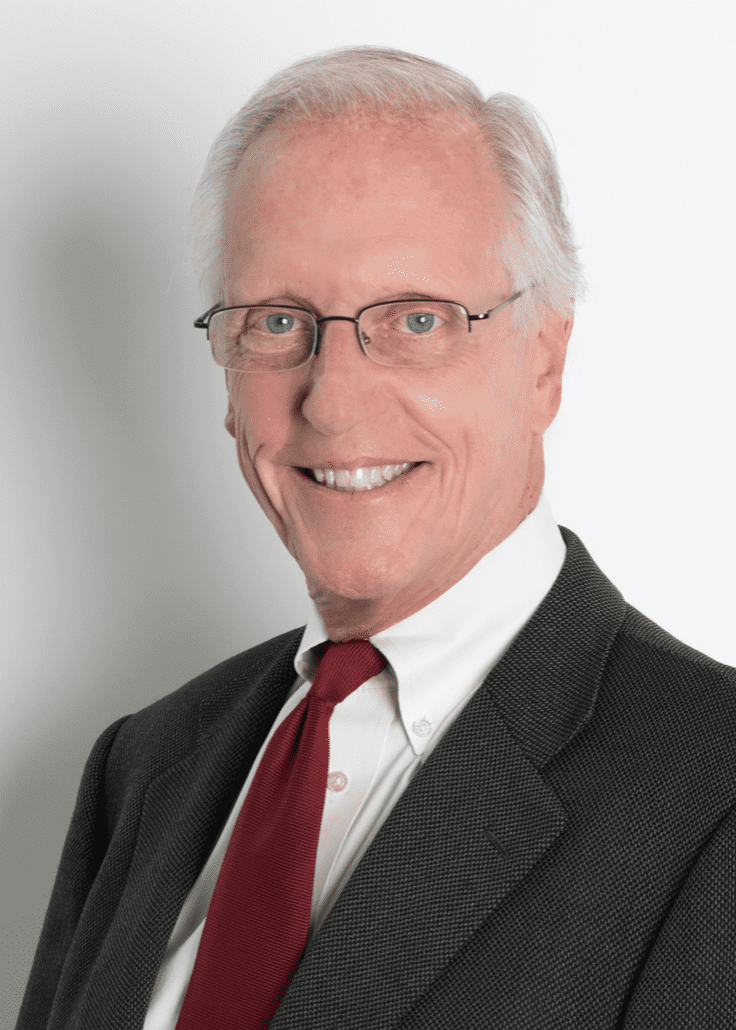 William Schaffn­er
More wor­ri­some is a phe­nom­e­non called "mol­e­c­u­lar mim­ic­ry." In such cas­es, some small piece of the vac­cine may be sim­i­lar to tis­sue in the brain or spinal cord, re­sult­ing in an im­mune at­tack on that tis­sue in re­sponse to a vac­cine com­po­nent. Should that be the case, an­oth­er oc­cur­rence of trans­verse myelitis would be like­ly if the tri­al re­sumed, said William Schaffn­er, an in­fec­tious dis­ease spe­cial­ist at the Van­der­bilt Uni­ver­si­ty School of Med­i­cine. A sec­ond case would shut down the tri­al, he said.
In 1976, a mas­sive swine flu vac­ci­na­tion pro­gram was halt­ed when doc­tors be­gan di­ag­nos­ing a sim­i­lar dis­or­der, Guil­lain-Bar­ré syn­drome, in peo­ple who re­ceived the vac­cine. At the time no one knew how com­mon GBS was, so it was dif­fi­cult to tell whether the episodes were re­lat­ed to the vac­cine.
Even­tu­al­ly, sci­en­tists found that the vac­cine in­creased the risk of the dis­or­der by an ad­di­tion­al one case among every 100,000 vac­ci­nat­ed pa­tients. Typ­i­cal sea­son­al flu vac­ci­na­tion rais­es the risk of GBS in about one ad­di­tion­al case in every 1 mil­lion peo­ple.
"It's very, very hard" to de­ter­mine if one rare event was caused by a vac­cine, Schaffn­er said. "How do you at­tribute an in­creased risk for some­thing that oc­curs in one in a mil­lion peo­ple?"
Be­fore al­low­ing US tri­als to restart, the FDA will want to see why the com­pa­ny and an in­de­pen­dent da­ta and safe­ty mon­i­tor­ing board (DSMB) in the UK felt it was safe to con­tin­ue, Good­man said. The As­traZeneca tri­al in the Unit­ed States has a sep­a­rate safe­ty board.
FDA of­fi­cials will need to re­view full de­tails of the case and may re­quest more in­for­ma­tion about the af­fect­ed study vol­un­teer be­fore de­cid­ing whether to al­low the US tri­al to con­tin­ue, Good­man said. They may al­so re­quire As­traZeneca to up­date the safe­ty in­for­ma­tion it pro­vides to study par­tic­i­pants.
Amesh Adal­ja
It's pos­si­ble that the vol­un­teer's health prob­lem was a co­in­ci­dence un­re­lat­ed to the vac­cine, said Amesh Adal­ja, a se­nior schol­ar at the Johns Hop­kins Cen­ter for Health Se­cu­ri­ty. Stud­ies aren't usu­al­ly stopped over a sin­gle health prob­lem, even if it's se­ri­ous.
Yet many health lead­ers have ex­pressed frus­tra­tion that As­traZeneca hasn't re­leased more in­for­ma­tion about the health prob­lem that led it to halt its UK tri­al.
"There is just so lit­tle in­for­ma­tion about this that it's im­pos­si­ble to un­der­stand what the di­ag­no­sis was or why the DSMB and spon­sor were re­as­sured" that it was safe to con­tin­ue, Good­man said.
As­traZeneca has said it's un­able to pro­vide more in­for­ma­tion about the health prob­lem, say­ing this would vi­o­late pa­tient pri­va­cy, al­though it didn't say how.
But there's an ex­cep­tion­al need for trans­paren­cy in a po­lit­i­cal cli­mate rife with vac­cine hes­i­tan­cy and mis­trust of the Trump ad­min­is­tra­tion's han­dling of the Covid-19 re­sponse, lead­ing sci­en­tists say.
"While I re­spect the crit­i­cal need for pa­tient con­fi­den­tial­i­ty, I think it would be re­al­ly help­ful to know what their as­sess­ment of these is­sues was," Good­man said. "What was the di­ag­no­sis? If there wasn't a clear di­ag­no­sis, what is it that led them to feel the tri­al could be restart­ed? There is so much in­ter­est and po­ten­tial con­cern about a Covid-19 vac­cine that the more in­for­ma­tion that can be pro­vid­ed, the more re­as­sur­ing that would be."
The FDA will need to bal­ance any pos­si­ble risks from an ex­per­i­men­tal vac­cine with the dan­ger posed by Covid-19, which has killed near­ly 200,000 Amer­i­cans.
"There are al­so po­ten­tial con­se­quences if you stop a study," Good­man said.
If the As­traZeneca vac­cine fails, the U.S. gov­ern­ment is sup­port­ing six oth­er Covid vac­cines in the hope at least one will suc­ceed. The po­ten­tial prob­lems with the As­traZeneca vac­cine show this to be a wise in­vest­ment, Adal­ja said.
"This is part of the idea of not hav­ing just one vac­cine can­di­date go­ing for­ward," he said. "It gives you a lit­tle more in­sur­ance."
Schaffn­er said re­searchers need to re­mem­ber that vac­cine re­search is un­pre­dictable.
"The in­ves­ti­ga­tors have in­ad­vis­ed­ly been hyp­ing their own vac­cine," Schaffn­er said. "The Ox­ford in­ves­ti­ga­tors were out there this sum­mer say­ing, 'We're go­ing to get there first.' But this is ex­act­ly the sort of rea­son … Dr. [An­tho­ny] Fau­ci and the rest of us have been say­ing, 'You nev­er know what will hap­pen once you get in­to large-scale hu­man tri­als.'" — Arthur Allen and Liz Sz­abo
For a look at all End­points News coro­n­avirus sto­ries, check out our spe­cial news chan­nel.
---
By Arthur Allen and Liz Sz­abo. This KHN sto­ry was first pub­lished on Cal­i­for­nia Health­line, a ser­vice of the Cal­i­for­nia Health Care Foun­da­tion.