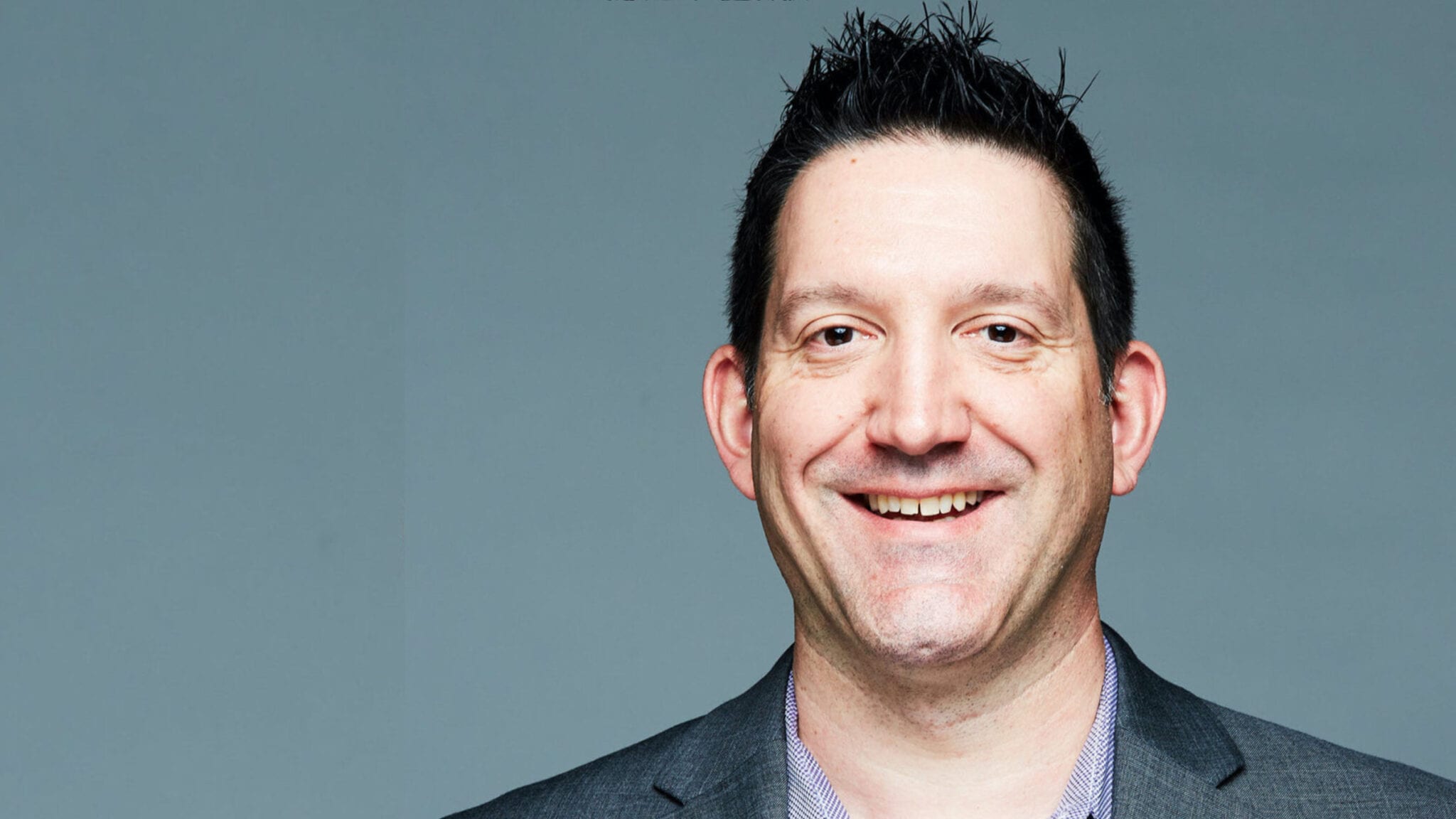 Brian McVeigh, Code Biotherapeutics CEO (Code)
No AAV? No prob­lem. Code Bio­ther­a­peu­tics joins the search for a non-vi­ral gene ther­a­py
Bri­an McVeigh's wake-up call came one morn­ing in the form of a LinkedIn no­ti­fi­ca­tion con­grat­u­lat­ing him for 25 years at Glax­o­SmithK­line.
"I was like, 'Oh my God, it has been a quar­ter cen­tu­ry at one com­pa­ny, what am I do­ing?'" he said.
McVeigh quit his job as VP of world­wide busi­ness de­vel­op­ment trans­ac­tions and in­vest­ment man­age­ment in No­vem­ber 2017, spent half a year as the CEO of KBP Bio­Sciences, and even­tu­al­ly end­ed up on the board of Geni­sphere, where sci­en­tists were work­ing on a drug de­liv­ery plat­form us­ing syn­thet­ic DNA.
"As this start­ed to grow and pre­clin­i­cal da­ta start­ed to get gen­er­at­ed, we re­al­ized that it re­al­ly needs to be on its own in or­der to achieve its full po­ten­tial," he said.
Last April, he and broth­er-sis­ter duo Bob and Lori Getts found­ed Code Bio­ther­a­peu­tics to take the "next ma­jor leap for­ward" in gene ther­a­py. And on Tues­day, they of­fi­cial­ly launched with $10 mil­lion in seed fund­ing.
As CEO, McVeigh is lead­ing the de­vel­op­ment of a syn­thet­ic DNA-based vec­tor, dubbed 3DNA, to over­come the cur­rent chal­lenges of AAV. The vec­tor con­sists of a se­ries of strands of syn­thet­ic DNA linked to­geth­er to form a scaf­fold, which un­like AAV, doesn't trig­ger an im­mune re­sponse.
"That is a big is­sue with AAV — that folks have ei­ther nat­ur­al im­mu­ni­ty to the vi­ral vec­tors, or once they're dosed with it, they cre­ate an im­mune re­sponse to it so that you can't re-dose," McVeigh said.
The abil­i­ty to re-dose would al­low sci­en­tists to treat peo­ple with a low­er dose to start, po­ten­tial­ly avoid­ing some of the safe­ty is­sues in­volved with giv­ing high­er dos­es.
An­oth­er key bonus to us­ing syn­thet­ic DNA is that sci­en­tists are not lim­it­ed by the size of the gene con­struct they're try­ing to de­liv­er. McVeigh says they have da­ta so far show­ing suc­cess­ful de­liv­ery of gene con­structs up to 10 kb in length.
"What that means is that we could ac­tu­al­ly go af­ter dis­eases that you can't cur­rent­ly go af­ter with AAV ap­proach­es, and that we can al­so go af­ter dis­eases (for which) there are some AAV ap­proach­es but they're not nec­es­sar­i­ly giv­ing the op­ti­mized gene con­struct be­cause it can't fit," he said.
Code is cur­rent­ly in the dis­cov­ery phase for ther­a­pies to treat type 1 di­a­betes and Duchenne mus­cu­lar dy­s­tro­phy (DMD), a de­bil­i­tat­ing dis­or­der caused by mu­ta­tions in the dy­s­trophin gene. McVeigh guess­es those pro­grams are still about two years away from en­ter­ing the clin­ic.
The biotech will face stiff com­pe­ti­tion for the long­time holy grail. Gen­er­a­tion Bio closed a $230 mil­lion IPO last June to fund its pre­clin­i­cal push for a non-vi­ral gene ther­a­py to treat dis­eases of the liv­er and reti­na. And Michael Ehlers is lead­ing a new ef­fort over at Ap­ple Tree Ven­tures.
4BIO Cap­i­tal and UPMC En­ter­pris­es co-led the seed fi­nanc­ing, with a lit­tle help from Cure­Duchenne Ven­tures, JDRF T1D Fund, New En­ter­prise As­so­ci­ates, and Take­da Ven­tures. The com­pa­ny re­cent­ly tapped Spark Ther­a­peu­tics alum Lau­ren Kask­iel as CBO. Kathy Rouan, for­mer SVP of R&D at GSK, is on the board.
"This is the thing that has so caught my at­ten­tion and pas­sion more than any­thing else," McVeigh said. "It's got the po­ten­tial here to be such a game chang­er and to move the field for­ward in a dra­mat­ic way."