No min­is­ter: UK biotech com­mu­ni­ty los­es its ded­i­cat­ed gov­ern­ment min­is­ter
George Free­man de­light­ed in telling peo­ple he was the world's "first and on­ly" min­is­ter for the life sci­ences. The ques­tion now is whether he will al­so be the last.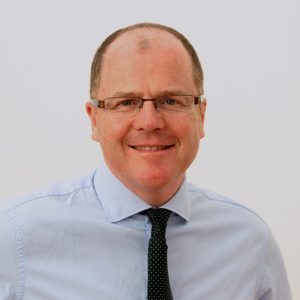 George Free­man
In the big gov­ern­ment reshuf­fle fol­low­ing David Cameron's de­par­ture in the wake of the stun­ning vote in fa­vor of leav­ing the EU, Free­man now has a new task as chair of the Prime Min­is­ter's Pol­i­cy Board.
Free­man was a biotech en­tre­pre­neur him­self in the day, once run­ning a com­pa­ny called Amedis and back­ing biotechs as the di­rec­tor of ear­ly-stage ven­tures at Mer­lin. That back­ground pro­vid­ed an en­thu­si­as­tic wel­come from the coun­try's biotech com­mu­ni­ty, which en­joyed the at­ten­tion the min­is­ter brought to the field. And his new post has trig­gered more than a few laments on Twit­ter.
Thanks @Hi­laryAlzUK. It's been a huge ho­n­our to be 1st Min­is­ter for Life Sci­ence + sup­port work on #De­men­tia. https://t.co/NF­B­jE­jHa5U

— George Free­man MP (@George­Free­man­MP) Ju­ly 17, 2016
Free­man's main task was point­ing the coun­try's grow­ing biotech com­mu­ni­ty to a lead­ing role on the world stage, en­cour­ag­ing new projects to ac­cel­er­ate ac­cess to ex­per­i­men­tal ther­a­pies and back­ing an am­bi­tious ge­nomics project that helped high­light the UK's phar­ma R&D in­dus­try.
Free­man's ex­it from his high pro­file life sci­ences post comes as the UK tries to fig­ure out just how dam­ag­ing Brex­it is to its biotech in­dus­try. The EU brought con­sid­er­able re­search fund­ing to the coun­try's sci­en­tists. And set­ting up a sep­a­rate reg­u­la­to­ry struc­ture for the coun­try – if it comes down to that – would al­so rel­e­gate the coun­try to an al­so-ran po­si­tion of im­por­tance for bio­phar­ma, be­hind the U.S. and then Eu­rope.
You could feel the shiv­ers run­ning up and down the in­dus­try's spine read­ing Kris­ten Hal­lam's piece in Bloomberg on Brex­it's im­pact on biotech to­day. The de­ci­sion to step out of the EU will not on­ly shrink the amount of mon­ey avail­able for re­search, it is al­ready caus­ing tal­ent­ed in­di­vid­u­als on the con­ti­nent to steer clear of the UK. As the coun­try nev­er had a chance to ful­ly de­vel­op its biotech in­dus­try, a short­age of tal­ent was al­ready an is­sue for some VCs who were re­luc­tant to in­vest in UK biotech com­pa­nies. Brex­it can on­ly make mat­ters worse.
Now, fac­ing a chilly fu­ture, the sec­tor doesn't even have its own min­is­ter/ad­vo­cate to warm things up at No. 10 Down­ing Street.
https://twit­ter.com/Free­man_George/sta­tus/754966959683407872