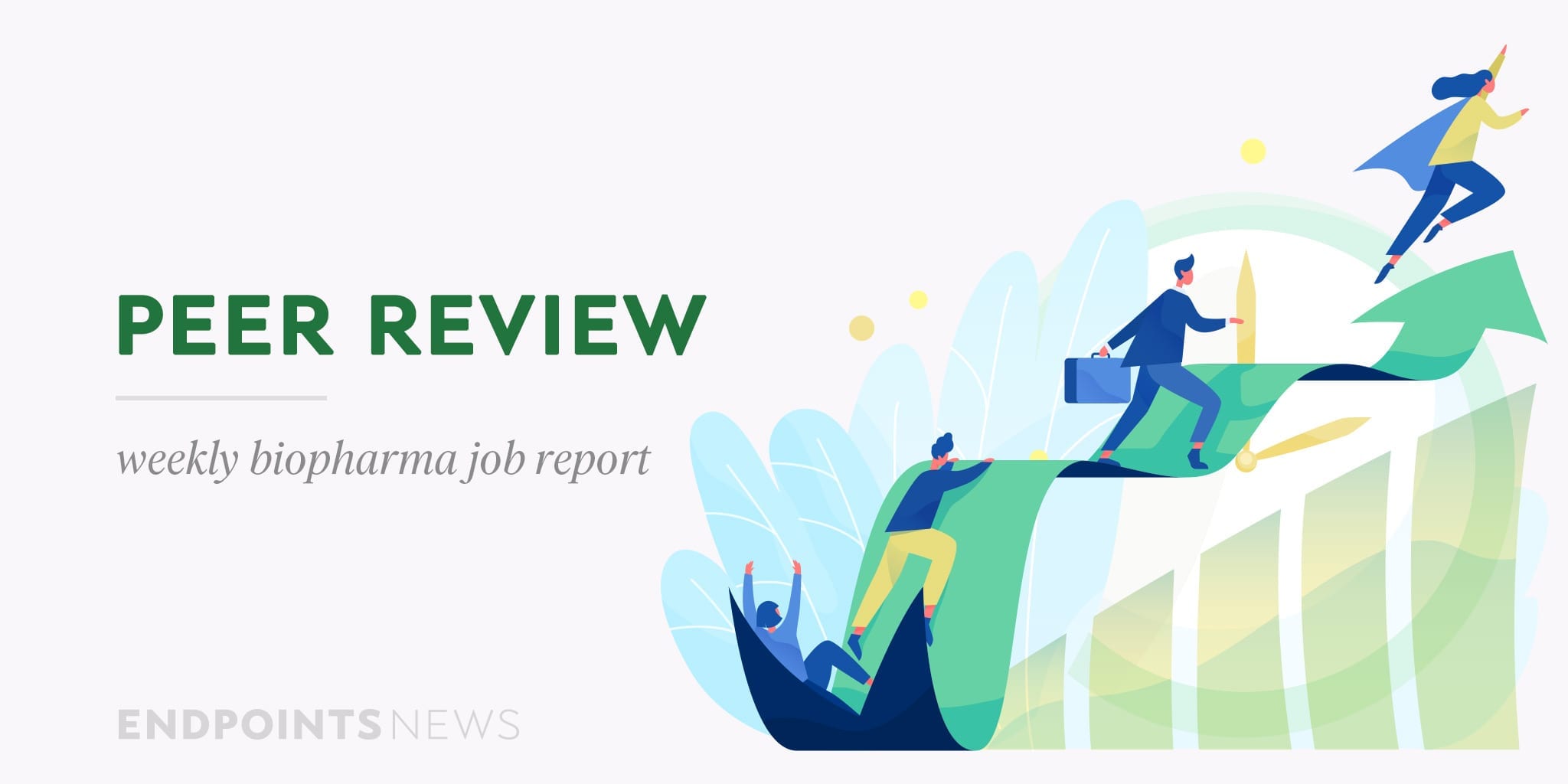 No Myth: CEO of ADC up­start calls it quits; Bris­tol My­ers vet Jon Wig­gin­ton scales new heights at Bright Peak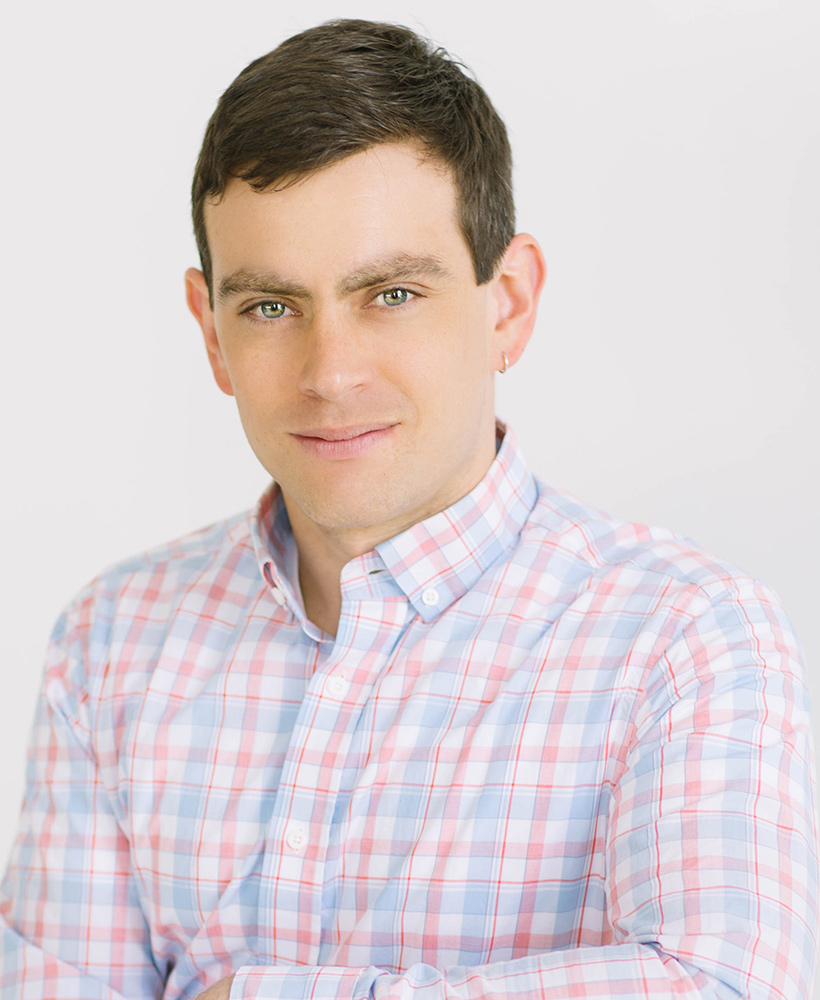 Alex Nichols
→ When Myth­ic Ther­a­peu­tics CEO Alex Nichols spoke to End­points News last De­cem­ber about the biotech's $103 mil­lion Se­ries B, he and fel­low co-founder Bri­an Fiske em­pha­sized safe­ty, say­ing that they're "re­al­ly work­ing on try­ing to over­come what has been one of the most his­tor­i­cal­ly chal­leng­ing ob­sta­cles to re­al­iz­ing the full po­ten­tial of AD­Cs." But Myth­ic will have to look for some­one else to take up that man­tle.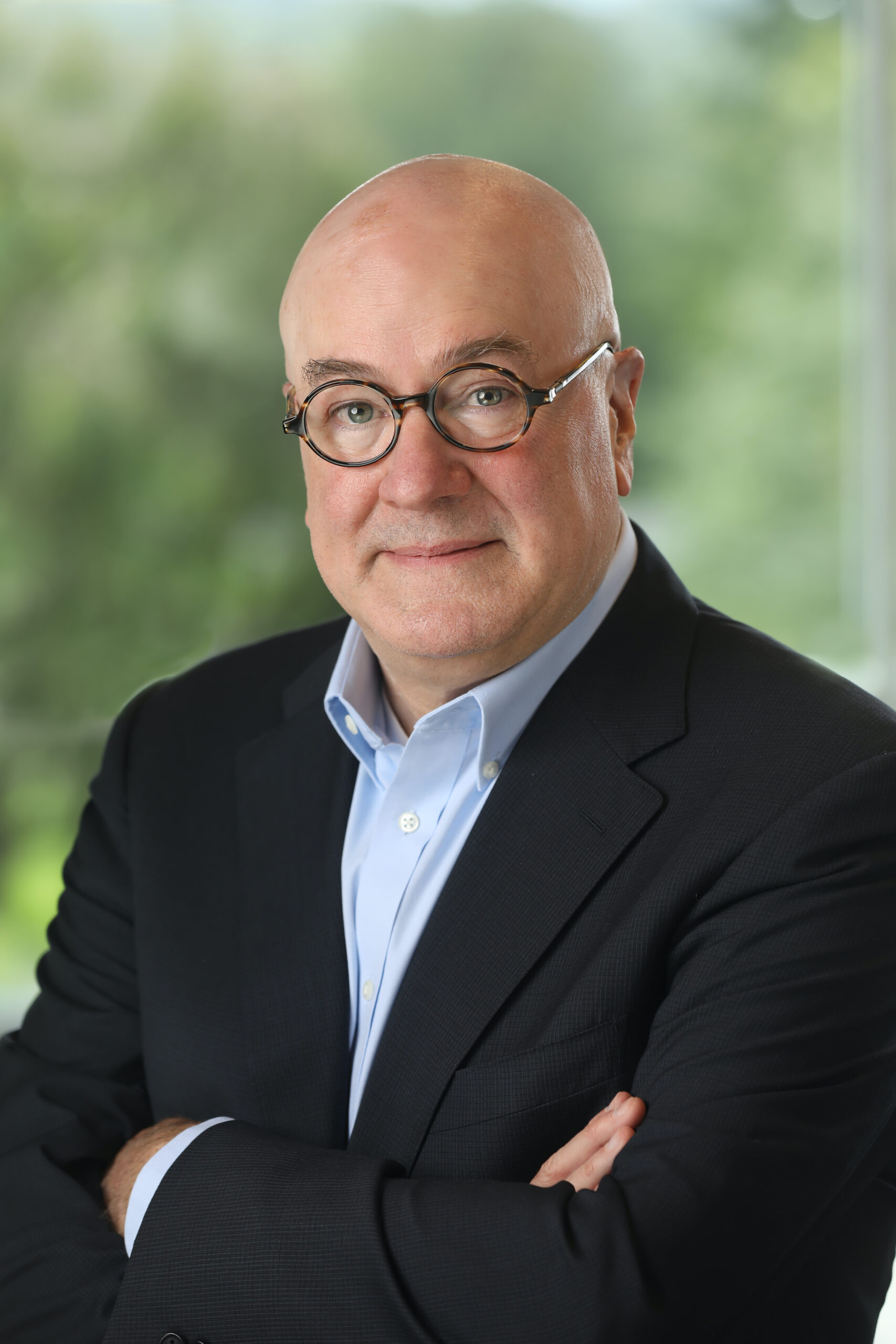 Gilles Gal­lant
Nichols has moved on from the Waltham, MA-based biotech "in or­der to pur­sue new op­por­tu­ni­ties," while Fiske re­mains CSO. Ad­di­tion­al­ly, Myth­ic's new chief de­vel­op­ment of­fi­cer is Dai­ichi Sankyo vet Gilles Gal­lant, who knows AD­Cs well from his work with En­her­tu as glob­al head of on­col­o­gy clin­i­cal de­vel­op­ment. Gal­lant came to Dai­ichi Sankyo in 2017 from Bio­Marin, where he was VP, on­col­o­gy clin­i­cal sci­ences, and he al­so held sev­er­al on­col­o­gy posts at Bris­tol My­ers Squibb from 1991-2002.
Fiske, Gal­lant and COO San­dra Poole will run the com­pa­ny un­til a CEO is found.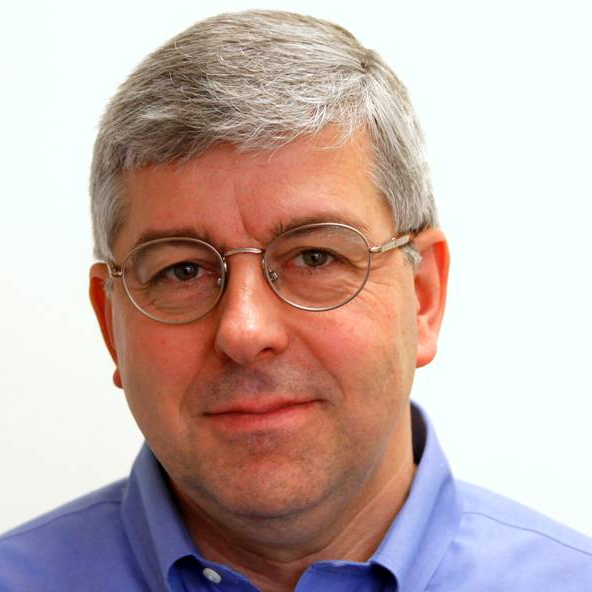 Jon Wig­gin­ton
→ Tak­ing aim at IL-2 and IL-18, Ver­sant up­start Bright Peak Ther­a­peu­tics has tapped Jon Wig­gin­ton as pres­i­dent of R&D. At Bris­tol My­ers, he ran ear­ly clin­i­cal de­vel­op­ment of an I/O port­fo­lio that pro­duced the Op­di­vo/Ver­voy com­bo ther­a­py — which went on to col­lect mul­ti­ple ap­provals af­ter his de­par­ture. The CMO of Macro­Gen­ics from 2013-20 and a 15-year vet of the Na­tion­al Can­cer In­sti­tute, Wig­gin­ton then took off for Cul­li­nan On­col­o­gy, first as med­ical chief and lat­er as se­nior ad­vi­sor and chair­man of its sci­en­tif­ic ad­vi­so­ry board. Un­like many oth­er biotechs that are strug­gling to scale crag­gy fi­nan­cial moun­tains, Bright Peak isn't strapped for cash af­ter a $107 mil­lion Se­ries B in June 2021.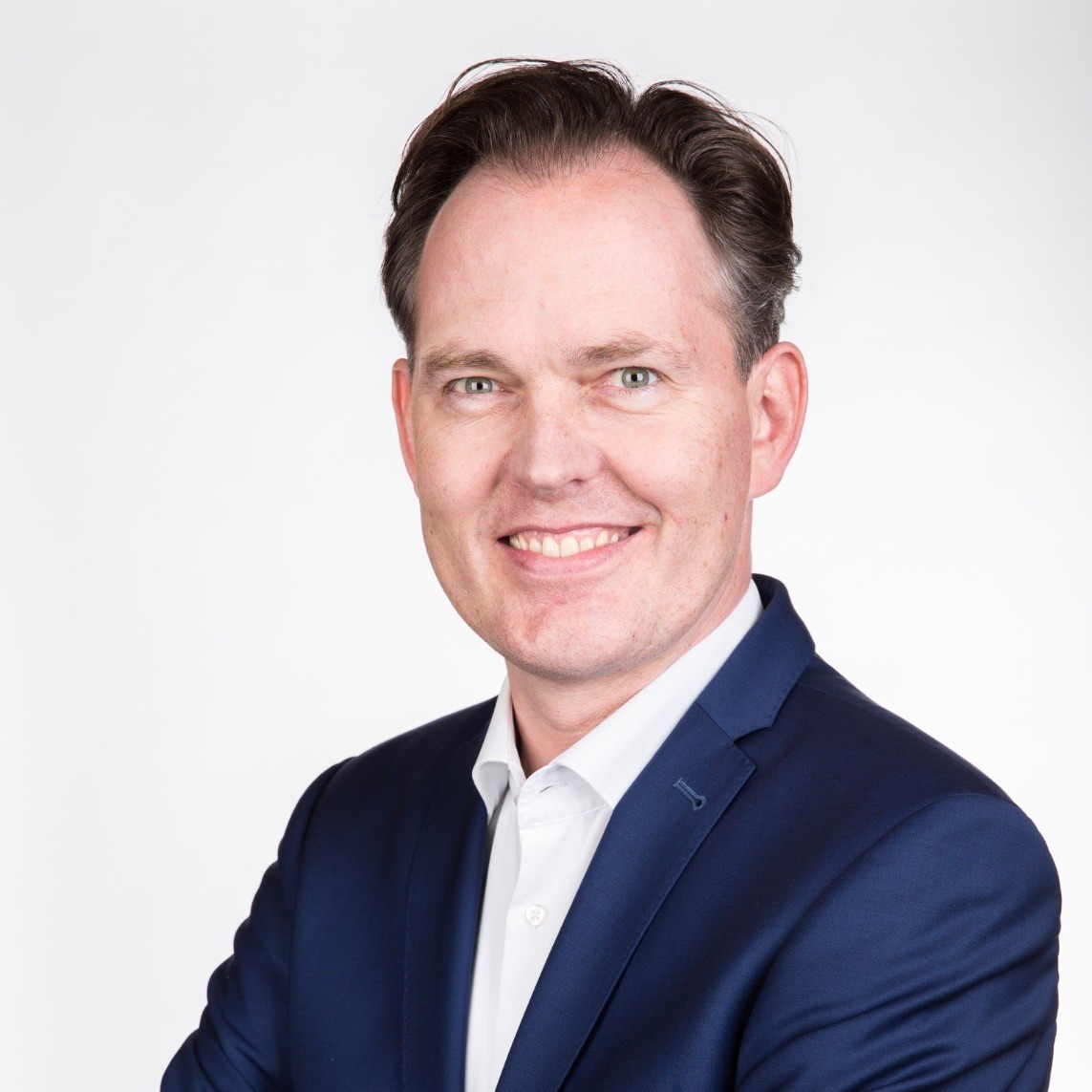 Thomas Willem­sen
→ As Am­ber Tong told you at the start of the week, Thomas Willem­sen will take over as CEO of Sin­ga­pore's Tes­sa Ther­a­peu­tics on Oct. 1. Sev­er­al chief ex­ec­u­tives have shut­tled in and out of the CAR-T biotech, in­clud­ing Jeff Buchal­ter, An­drew Khoo, and act­ing chief John Ng, who will slide in­to the role of chief tech­ni­cal of­fi­cer. Willem­sen winds down his three-year run at Take­da, where he was SVP, Asia-Pa­cif­ic, and he held mul­ti­ple lead­er­ship posts in Chi­na and Tai­wan with­in a 10-year pe­ri­od at GSK. His con­nec­tion to the Asia-Pa­cif­ic re­gion be­gan at Mer­ck KGaA, but he end­ed his time at the multi­na­tion­al as head of its Ger­man on­col­o­gy busi­ness unit in 2009.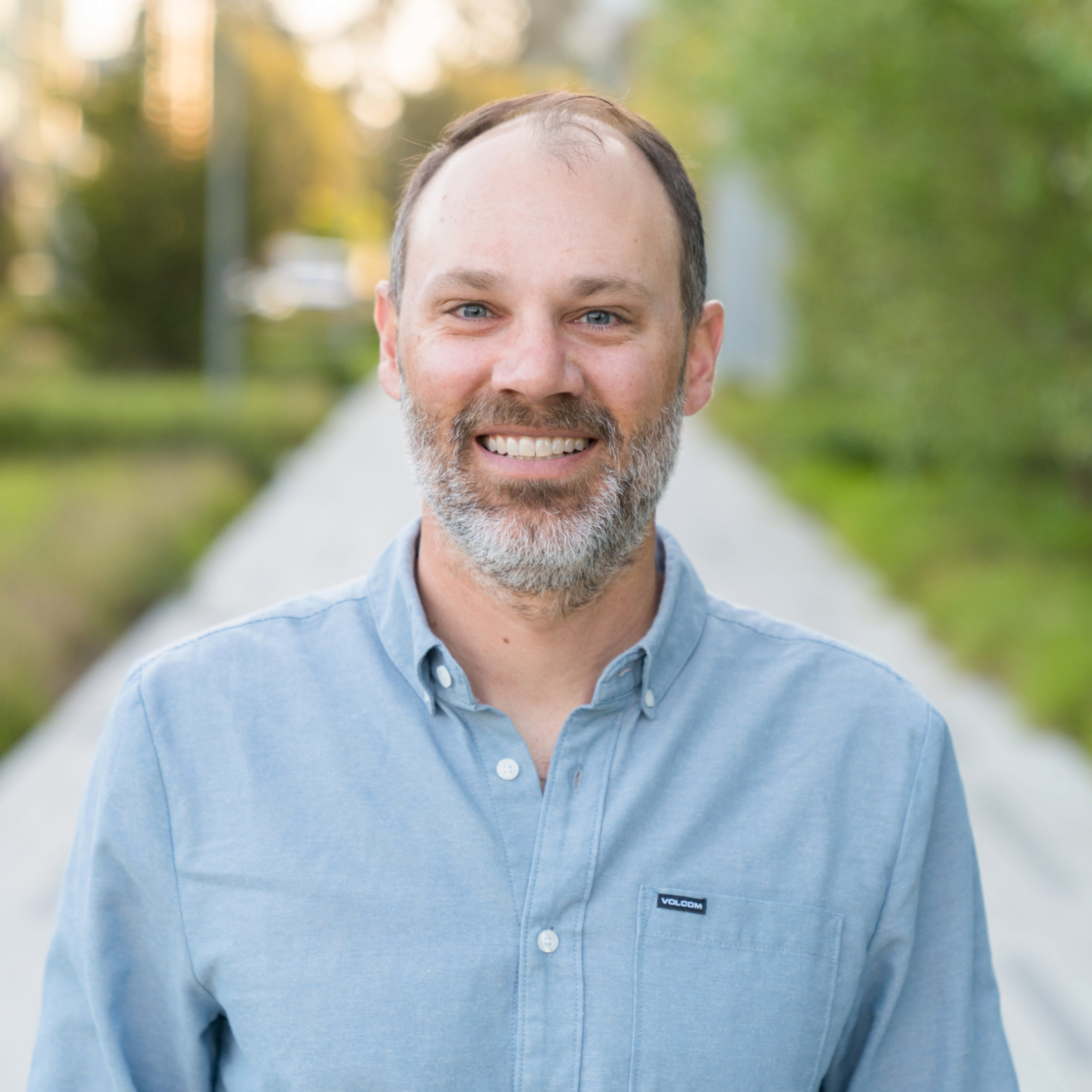 Curt Her­berts
→ An­oth­er week, an­oth­er big Kriya Ther­a­peu­tics ap­point­ment: This time, the gene ther­a­py joint led by Shankar Ra­maswamy has re­cruit­ed Curt Her­berts as pres­i­dent and COO. Her­berts breaks away from Tim Lu's crew at Sen­ti Bio­sciences, where he jug­gled the CFO and CBO posts from 2018-21 and had been COO since last year. He al­so had an eight-year run at Sang­amo, as­cend­ing to busi­ness chief in 2016. Kriya wel­comed Pe­dro Huer­tas just last week as CMO of its rare dis­ease di­vi­sion.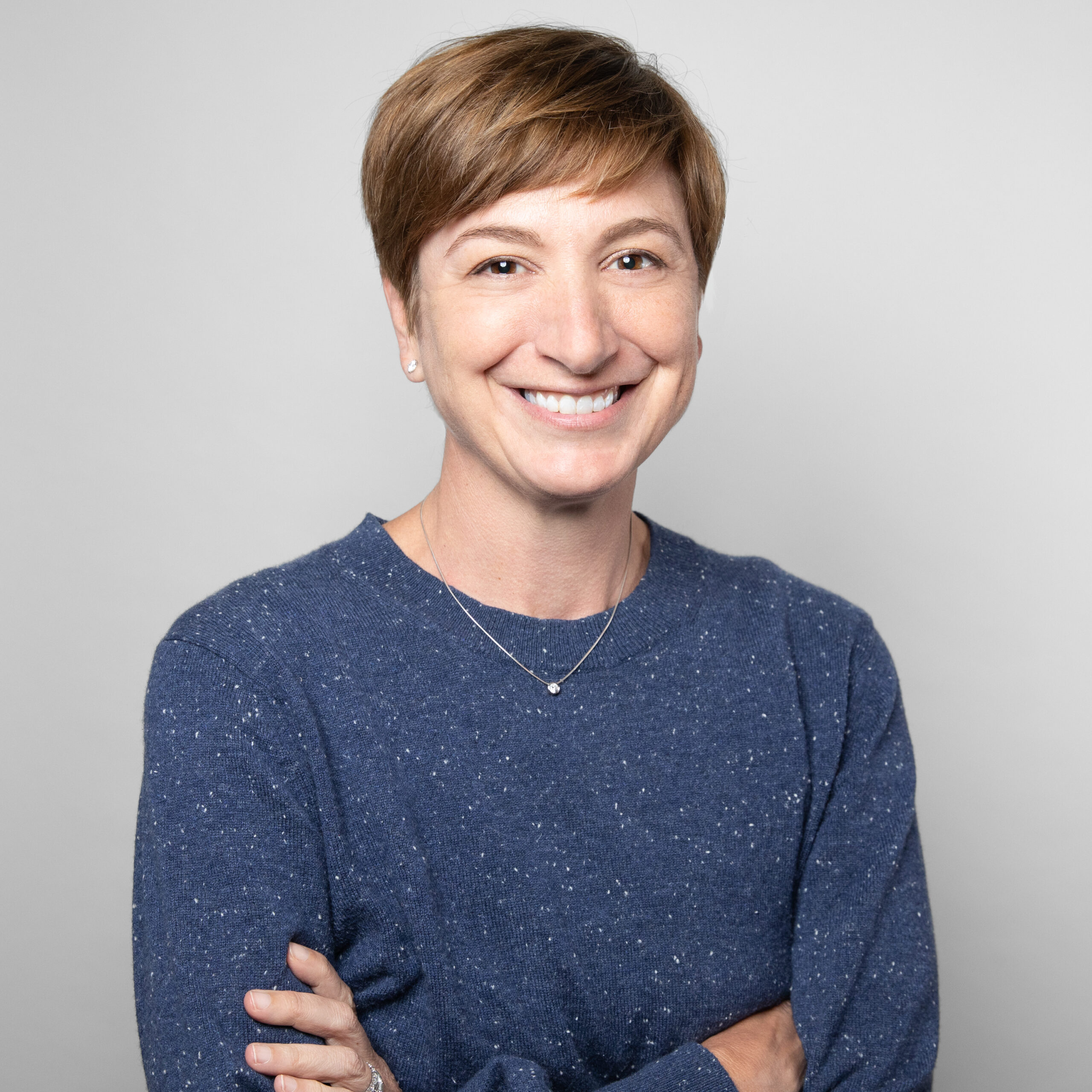 Sarah Grant
→ Cel­sius Ther­a­peu­tics has ap­point­ed Sarah Grant as CMO. Grant joins from No­var­tis, where she most re­cent­ly served as chief of staff and strate­gic as­sis­tant for the head of glob­al drug de­vel­op­ment. Her oth­er roles at No­var­tis in­clud­ed head of res­pi­ra­to­ry dis­cov­ery with­in trans­la­tion­al med­i­cine and roles in the pul­monary and im­munol­o­gy in­di­ca­tions. Pri­or to her ca­reer at No­var­tis, Grant was with Har­vard Med­ical School and Brigham and Women's Hos­pi­tal.
Liz Mc­K­ee An­der­son
→ Liz Mc­K­ee An­der­son has left the board of di­rec­tors at mon­key­pox vac­cine mak­er Bavar­i­an Nordic to take a board seat at GSK. Mc­K­ee An­der­son round­ed out her 11-year tenure with Janssen in 2014 as the world­wide VP and com­mer­cial leader in in­fec­tious dis­eases and vac­cines, and she sits on the boards of Bio­Marin, Rev­o­lu­tion Med­i­cines, In­smed and Aro Bio­ther­a­peu­tics. Dana-Far­ber pres­i­dent and CEO Lau­rie Glim­ch­er will step down from the board on Oct. 13, an an­nounce­ment that was made dur­ing a busy few months at the phar­ma gi­ant that have in­clud­ed the Sier­ra On­col­o­gy buy­out, the wob­bly start to the con­sumer health spin­off Ha­le­on, and an ADC deal with Mer­sana Ther­a­peu­tics.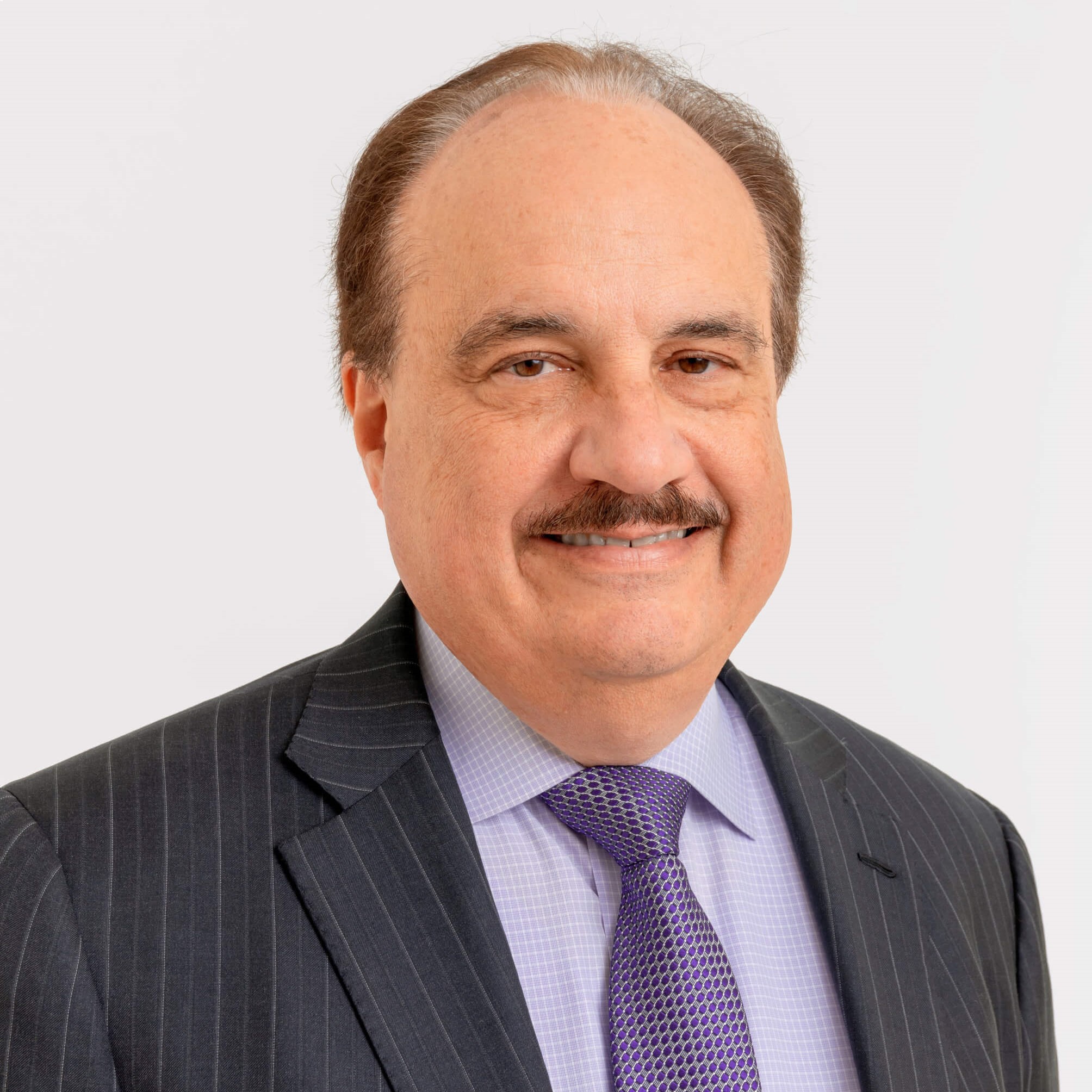 Lar­ry Mer­lo
→ Ex-CVS Health CEO Lar­ry Mer­lo will chair what's cur­rent­ly known as J&J's New Con­sumer Health Com­pa­ny, which will be helmed by Thibaut Mon­gon. The an­nounce­ment comes af­ter Math­ai Mam­men shock­ing­ly split the scene as the phar­ma gi­ant's R&D chief a cou­ple weeks ago, with William Hait — J&J's EVP, chief ex­ter­nal in­no­va­tion, med­ical safe­ty and glob­al pub­lic health of­fi­cer — pinch-hit­ting in the in­ter­im. The con­sumer health split is slat­ed to take ef­fect next year.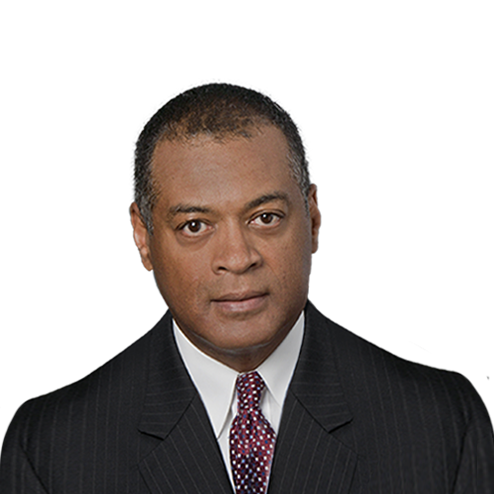 Cary Clai­borne
→ Against the back­drop of last month's Phase III dud with its al­co­hol use dis­or­der drug AD04, Adi­al Phar­ma­ceu­ti­cals has ap­point­ed Cary Clai­borne as CEO while William Stil­ley — Adi­al's chief ex­ec­u­tive since 2010 — be­comes CEO of the Vir­ginia biotech's sub­sidiary Purnovate. Clai­borne joined Adi­al last De­cem­ber as COO, and he's made sev­er­al stops as a CFO with such com­pa­nies as In­di­v­ior, Su­cam­po Phar­ma­ceu­ti­cals and Osiris Ther­a­peu­tics. One oth­er snip­pet of Adi­al in­fo: Kevin Schuyler, a board mem­ber since 2016, has been named chair­man.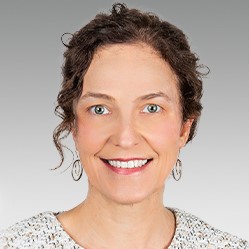 Eleanor de Groot
→ In wait-and-see mode af­ter the FDA im­posed an is­la­travir-re­lat­ed hold on HIV can­di­date BRII-732, Brii Bio­sciences has wel­comed Eleanor de Groot as chief tech­nol­o­gy of­fi­cer and Alek­san­dar Skuban as CNS dis­eases ther­a­py area head. A for­mer Helsinn ex­ec, de Groot was with Alaunos Ther­a­peu­tics (known as Zio­pharm un­til Jan­u­ary) since 2015 and had served as EVP of op­er­a­tions for al­most a year. Af­ter a hand­ful of posts in a sev­en-year pe­ri­od with Ot­su­ka, Skuban head­ed to Alex­ion as ex­ec­u­tive med­ical di­rec­tor in its oph­thal­mol­o­gy ther­a­peu­tic area. Since last No­vem­ber, he had been SVP of clin­i­cal de­vel­op­ment at Bet­ter Ther­a­peu­tics.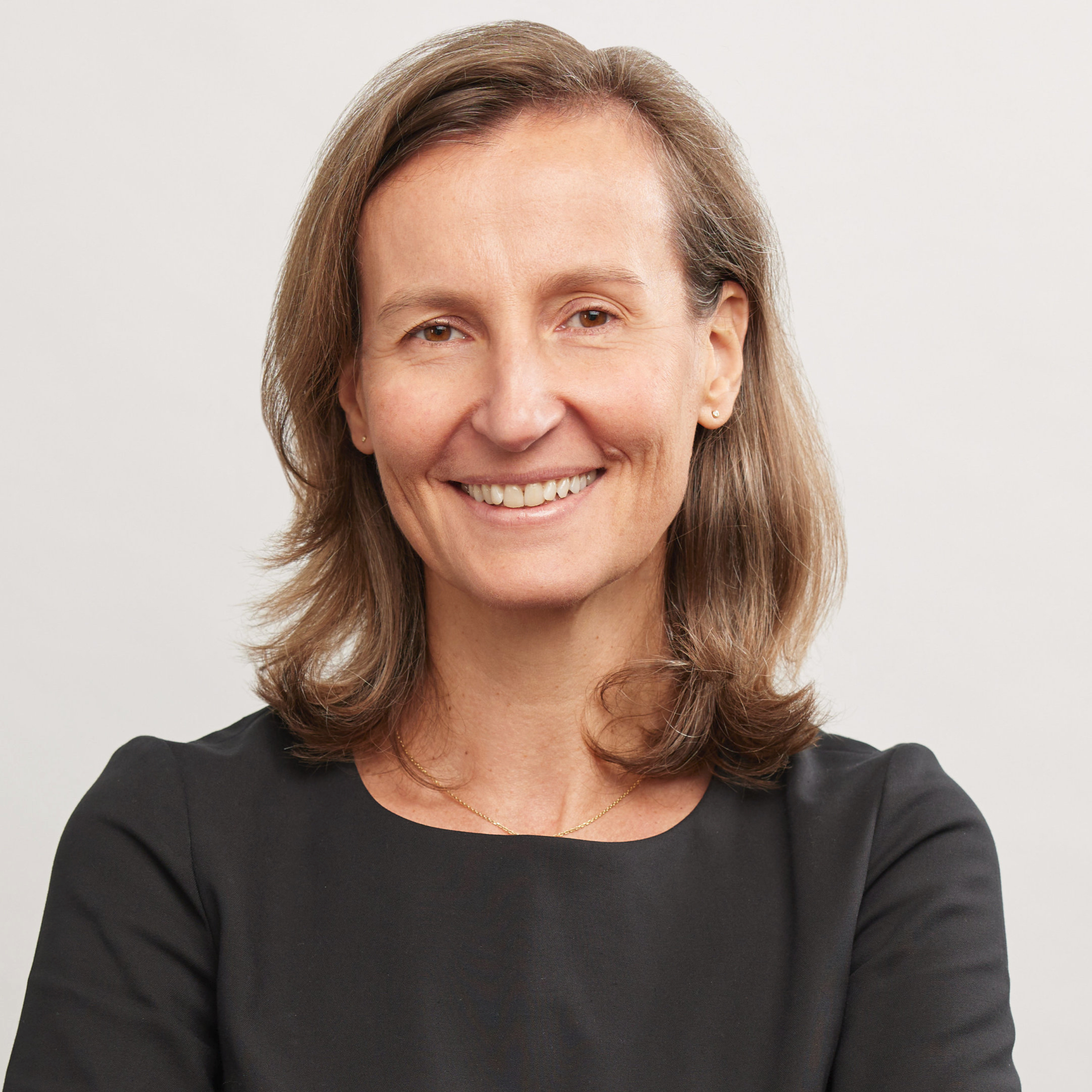 Anne-Vir­ginie Eggi­mann
→ No soon­er had the gene ther­a­py drug Zyn­te­glo been ap­proved for trans­fu­sion-de­pen­dent be­ta tha­lassemia than Anne-Vir­ginie Eggi­mann was out of the pic­ture at blue­bird bio. Two days re­moved from the Zyn­te­glo tri­umph, she's now the chief reg­u­la­to­ry of­fi­cer at Flag­ship gene writ­ing out­fit Tessera Ther­a­peu­tics af­ter a year in the same po­si­tion at blue­bird and 11 years over­all. And De­r­i­ca Rice, who had a 27-year ca­reer with Eli Lil­ly be­fore join­ing CVS Health, has been elect­ed to Tessera's board of di­rec­tors. Kyle LaHu­cik has more about this move at Tessera, cur­rent­ly run by for­mer Ab­b­Vie ex­ec Michael Sev­eri­no.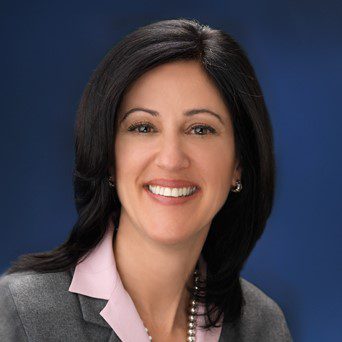 Lau­ren Sabel­la
→ Lau­ren Sabel­la is out as COO of Acor­da Ther­a­peu­tics, which sent pink slips to 15% of its staff near­ly a year ago and has felt the bud­get crunch be­fore. With the res­ig­na­tion, ef­fec­tive Sept. 30, SVPs Sofia Ali and Su­san Way will be split­ting COO du­ties. Sabel­la spent six years with Boehringer In­gel­heim and was Acor­da's chief com­mer­cial of­fi­cer for 11 years be­fore she was named op­er­a­tions chief in Sep­tem­ber 2021, when the re­cent round of job cuts took hold at the In­bri­ja mak­er.
→ The res­ig­na­tions don't stop there: Acerus Phar­ma­ceu­ti­cals CEO Robert Motz will ex­it stage left, but it won't take ef­fect un­til Nov. 20, which buys some time for the Toron­to-based men's health com­pa­ny to find a suc­ces­sor. Motz had han­dled fi­nances at Acerus since Oc­to­ber 2018.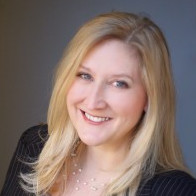 Tra­cy Lawhon
→ Bio­th­eryx has en­list­ed Tra­cy Lawhon as chief de­vel­op­ment of­fi­cer, the lat­est C-suite move at the San Diego pro­tein degra­da­tion shop af­ter CFO Jeff Car­avel­la's ap­point­ment in April. For the last year and change, Lawhon was VP of strate­gic de­vel­op­ment and clin­i­cal op­er­a­tions with Flag­ship's Va­lo Health. She's al­so held posts at Eli Lil­ly, No­var­tis and Scher­ing-Plough Re­search In­sti­tute.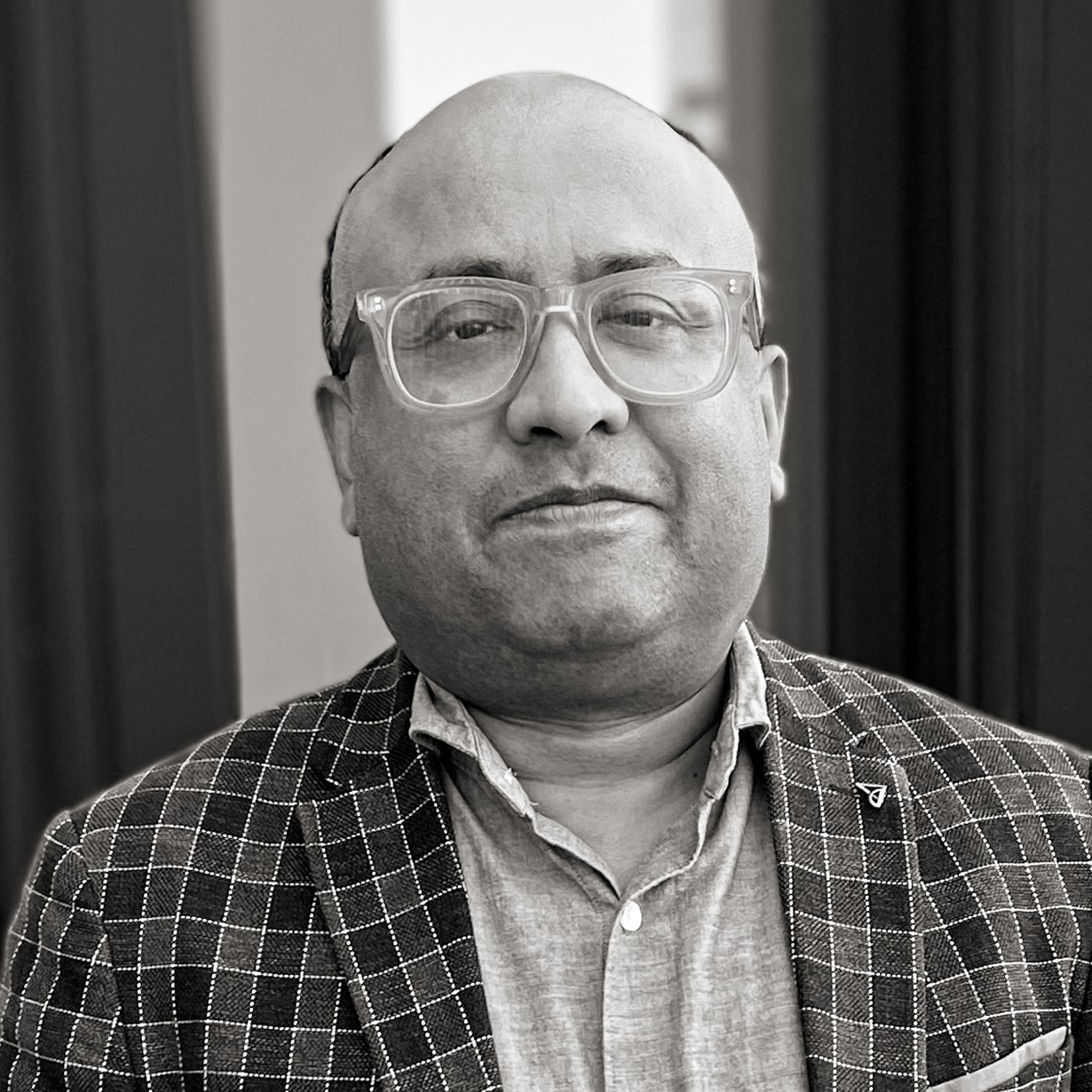 Swetha­jit Biswas
→ Swiss I/O start­up CDR-Life, which hit pay­dirt with a $76 mil­lion Se­ries A from RA Cap­i­tal, Jeito Cap­i­tal and Omega Funds in April, has in­stalled Swetha­jit Biswas as CMO. At Adap­ti­m­mune, Biswas was the de­vel­op­ment leader for MAGE-A4, the type of T cell en­gager that CDR-Life is hop­ing to push in­to the clin­ic first with CDR404. He was al­so a clin­i­cal di­rec­tor in on­col­o­gy drug de­vel­op­ment dur­ing his five years with GSK.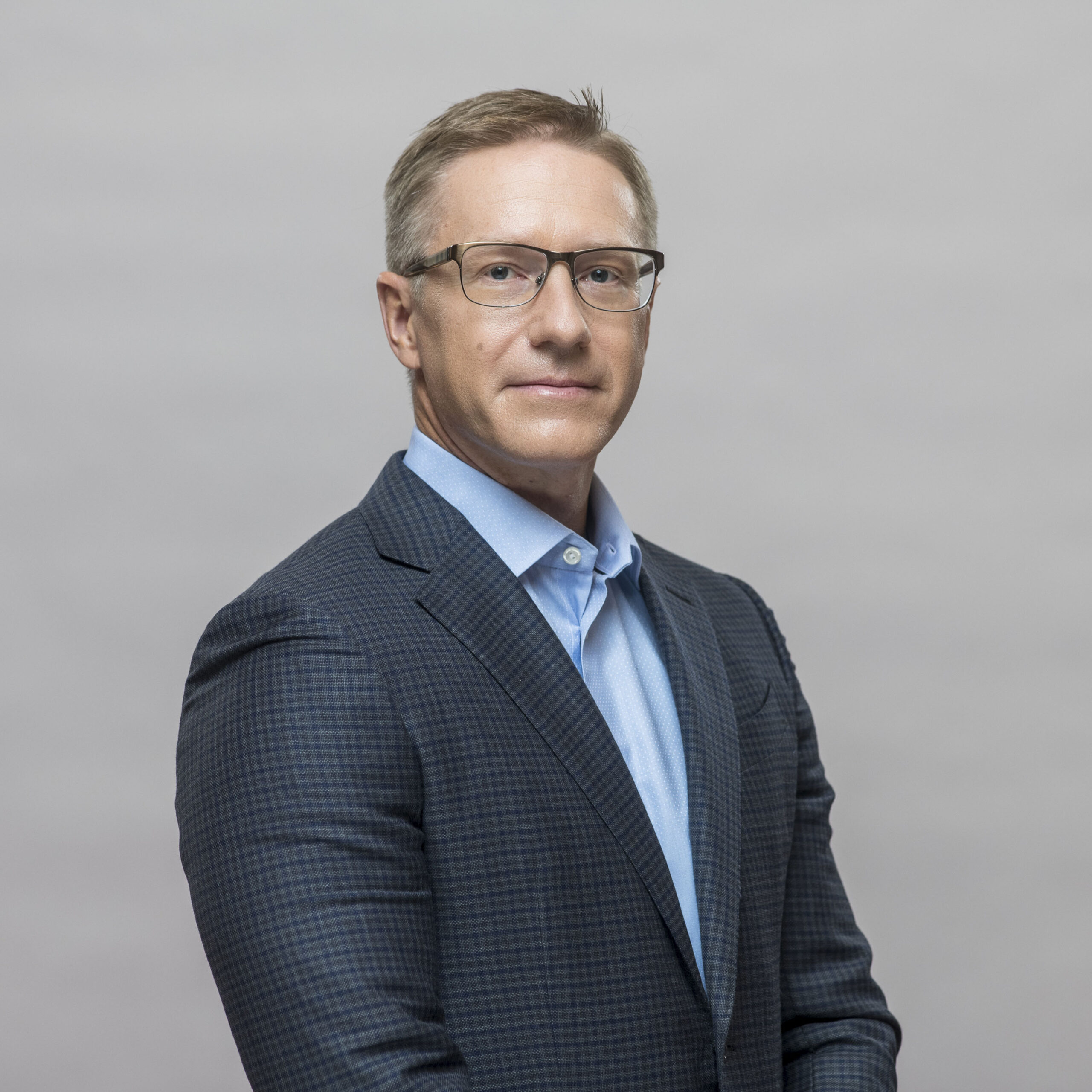 Je­re­mi­ah Hanes
→ An­oth­er com­pa­ny that notched a Se­ries A round in April — Bay Area start­up Ansa Biotech­nolo­gies — has re­cruit­ed Je­re­mi­ah Hanes as SVP of R&D. Hanes spent the last 13 years at Pa­cif­ic Bio­sciences, start­ing as a se­nior sci­en­tist and work­ing his way up to VP of reagents R&D in 2020. North­pond Ven­tures led the group of in­vestors that con­tributed to the $68 mil­lion round for Ansa, built on CEO Daniel Lin-Ar­low's as­ser­tion that it has the "best DNA syn­the­sis method in the world."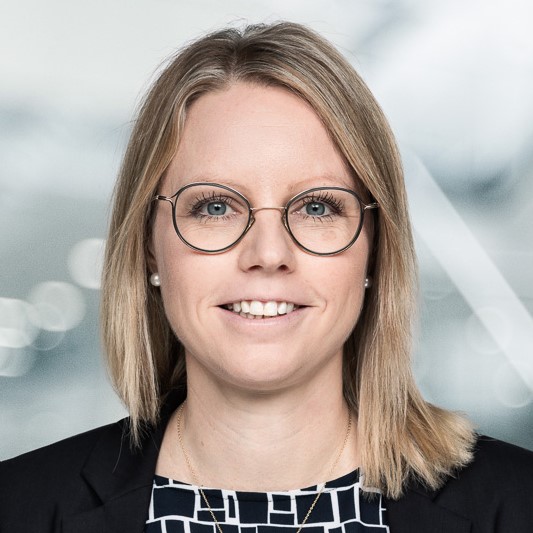 Hen­ri­ette Wen­nicke
→ Nov. 1 will be Hen­ri­ette Wen­nicke's first day as CFO of Zealand Phar­ma, the Dan­ish biotech that has suf­fered from lack­lus­ter sales with Ze­ga­logue and chopped 90% of its US staff while chang­ing CEOs. Wen­nicke spent a decade with No­vo Nordisk be­fore jump­ing to GN Group, where she's now VP and head of in­vestor re­la­tions and trea­sury at hear­ing aid mak­er GN Store Nord. In May, Zealand whis­tled a dif­fer­ent tune with Ze­ga­logue af­ter hit­ting its pri­ma­ry end­point in a Phase III tri­al for chil­dren aged 7 days to 12 months with con­gen­i­tal hy­per­in­sulin­ism.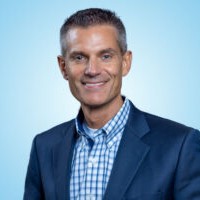 Wade Smith
→ To the beau­ti­ful state of Utah we go — Peer Re­view rec­om­mends a vis­it to any one of its na­tion­al parks — as Salt Lake City-based El­e­var Ther­a­peu­tics pro­motes Wade Smith to CFO. Smith had been head of US in­sti­tu­tion­al com­mer­cial/fi­nance at Vi­a­tris be­fore piv­ot­ing to El­e­var as VP of fi­nance in Jan­u­ary. El­e­var has con­tin­ued to as­sem­ble its C-suite with the ad­di­tions of chief com­mer­cial of­fi­cer Paul Friel, CMO Jan Van Tornout, and chief reg­u­la­to­ry of­fi­cer Gor­don Schoo­ley af­ter bring­ing in Al­ny­lam vet Sae­ho Chong as CEO in March.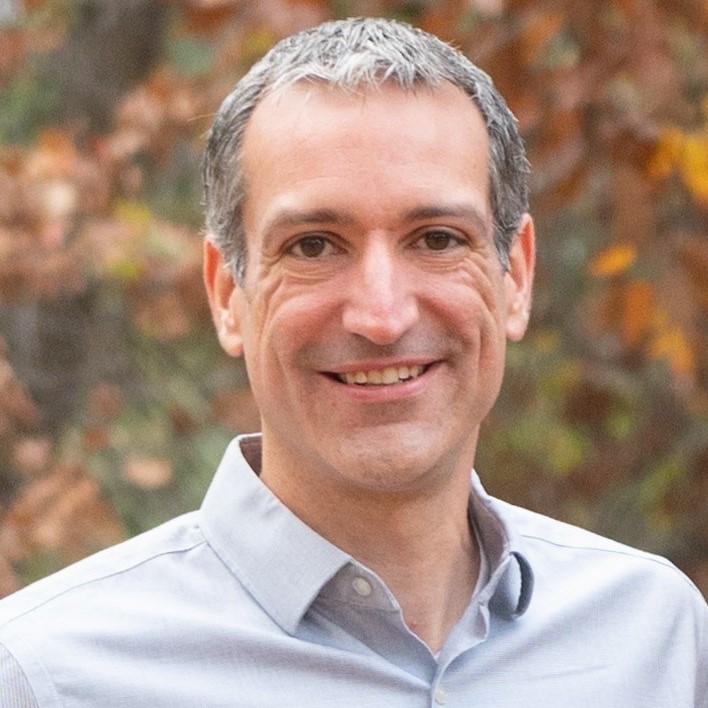 Tom Van Blar­com
→ Tom Van Blar­com has stepped up to the plate as SVP, head of re­search at Kyver­na Ther­a­peu­tics, an au­toim­mune dis­ease biotech that gar­nered an $85 mil­lion Se­ries B round in Jan­u­ary for its syn­Reg ap­proach to CAR-T ther­a­pies. Van Blar­com, who suc­ceeds CSO and sci­en­tif­ic co-founder Jef­frey Greve, is a Pfiz­er alum who joined David Chang's squad at Al­lo­gene as in­ter­im head of trans­la­tion­al sci­ences in 2020 and even­tu­al­ly be­came the CAR-T play­er's ex­ec­u­tive di­rec­tor, head of pro­tein en­gi­neer­ing and re­search op­er­a­tions.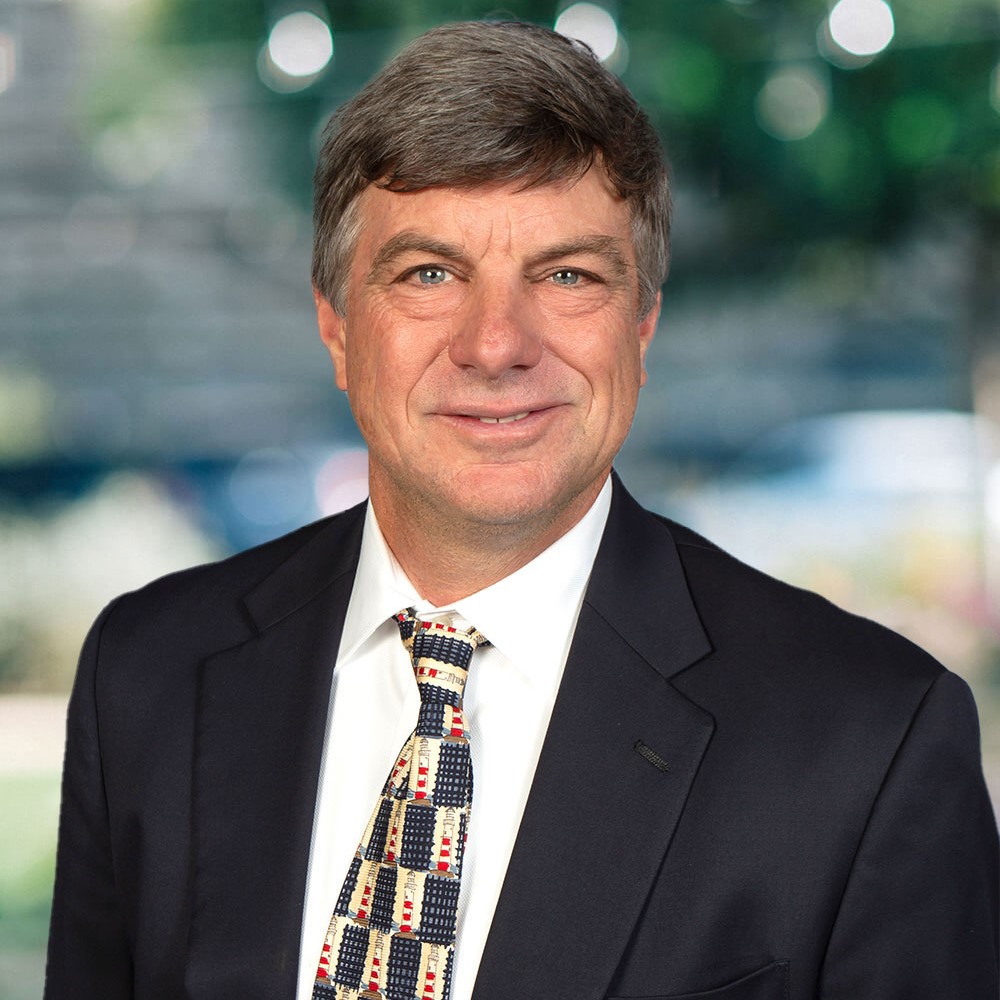 Daniel Sipes
→ San Diego-based biotech Plex­i­um — which struck a deal with Ab­b­Vie in April — has wel­comed Daniel Sipes to the team as SVP, head of tech­nol­o­gy. Pri­or to his new role, Sipes was SVP, strat­e­gy and op­er­a­tions, site head San Diego at Stra­teos. Be­fore that, Sipes had gigs at No­var­tis Re­search Foun­da­tion, Ka­lyp­sys and Lig­and Phar­ma­ceu­ti­cals.
→ Think­ing big pic­ture with its COPD drug en­sifen­trine af­ter pos­i­tive Phase III da­ta were the cat­a­lyst for a pub­lic of­fer­ing — an ap­proach used by many a biotech these days — Verona Phar­ma has made two com­mer­cial hires with Matthew Cas­bon as VP of sales, mar­ket­ing and train­ing, and Matthew Rysavy as VP of mar­ket ac­cess and trade. Cas­bon and Rysavy were both at Sal­ix Phar­ma­ceu­ti­cals at the same time, with Cas­bon as as­so­ciate VP of mar­ket­ing and Rysavy climb­ing up to the role of se­nior na­tion­al ac­count man­ag­er Cas­bon was re­cent­ly CBO of Tar­get RWE, and Rysavy had been head of mar­ket ac­cess and trade since 2018 at BioDe­liv­ery Sci­ences In­ter­na­tion­al.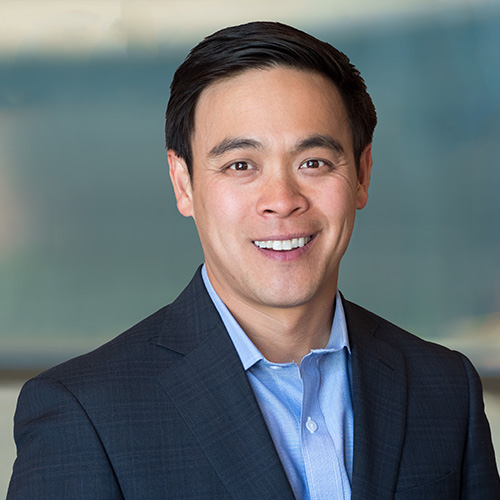 Mark Di­zon
→ Mark Di­zon has left BeiGene to take on the role of gen­er­al coun­sel at Ab­b­Vie part­ner Fron­tier Med­i­cines, a pro­tein degra­da­tion play­er which is tar­get­ing the KRAS-G12C mu­ta­tion. Di­zon was BeiGene's as­sis­tant gen­er­al coun­sel and chief com­pli­ance of­fi­cer since 2018, and the No­var­tis vet has al­so been a com­pli­ance ex­ec with Affy­max, Acte­lion, Re­lyp­sa and Prothena.
→ Irvine, CA-based AI medtech GATC Health has named Robert Sor­renti­no as CMO. Be­fore found­ing his own con­sult­ing firm, Sor­renti­no filled an ar­ray of AI roles, in­clud­ing chief med­ical sci­en­tist at the IBM Wat­son Re­search Cen­ter.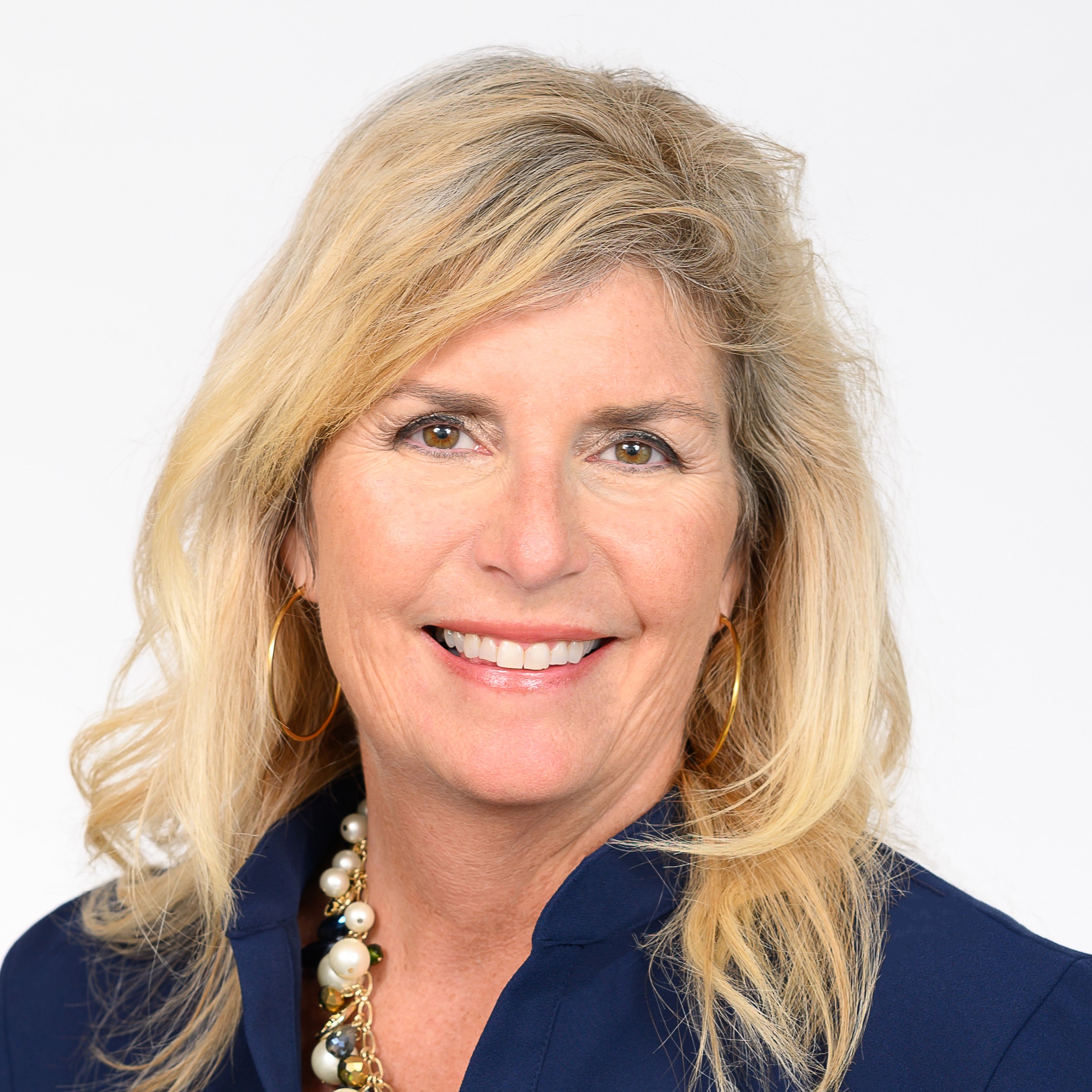 Stef­fany Cox
→ Al­lu­cent is pick­ing up Stef­fany Cox as chief mar­ket­ing of­fi­cer. Be­fore mak­ing her way to Al­lu­cent, Cox served in roles at Lab­corp (SVP of prod­uct man­age­ment and seg­ment growth), Co­v­ance and Eli Lil­ly.
→ Bio­sion has named Steven Knapp as chief reg­u­la­to­ry & qual­i­ty of­fi­cer. Most re­cent­ly, Knapp was SVP of glob­al reg­u­la­to­ry and qual­i­ty at Antares Phar­ma­ceu­ti­cals. Be­fore that, Knapp served at Valeant Phar­ma­ceu­ti­cals.
→ Biorches­tra has signed on Gabriel Helm­linger as VP, head of trans­la­tion­al & clin­i­cal phar­ma­col­o­gy, tox­i­col­o­gy. Helm­linger has had stints at No­var­tis, As­traZeneca and Ob­sid­i­an Ther­a­peu­tics.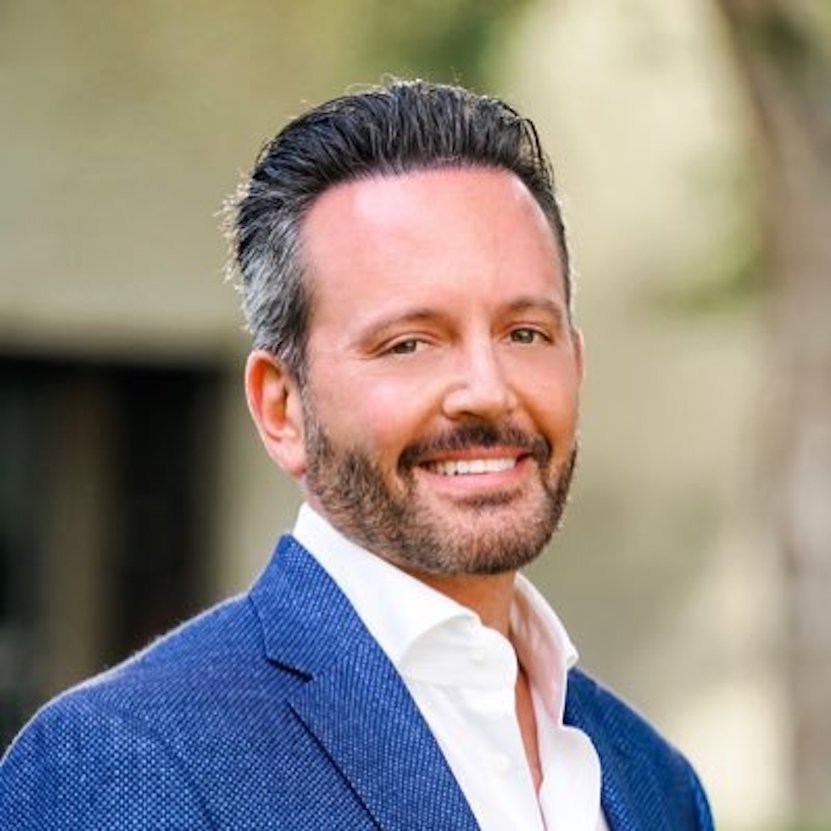 Brent Saun­ders
→ Brent Saun­ders is mak­ing an ap­pear­ance on the board of di­rec­tors of GLO Phar­ma. Since his de­par­ture from Al­ler­gan, Saun­ders chairs the board at OcuTer­ra and is ex­ec­u­tive chair­man of The Beau­ty Health Com­pa­ny, a merg­er be­tween The Hy­draFa­cial Com­pa­ny and Ves­per Health­care Ac­qui­si­tion Corp.
→ Boast­ing a Phase III win for patisir­an to treat AT­TR amy­loi­do­sis with car­diomy­opa­thy, Al­ny­lam has re­served space for ex-Bris­tol My­ers CSO and R&D chief El­liott Si­gal on the board of di­rec­tors. Si­gal co-chairs the SAB at Am­gen and has a pletho­ra of board seats at Adap­ti­m­mune, Vir Biotech­nol­o­gy, Sur­face On­col­o­gy, Tessera Ther­a­peu­tics and Affinia Ther­a­peu­tics.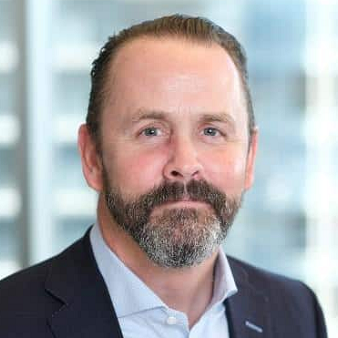 Pe­ter Green­leaf
→ With its lead drug for mem­bra­nous nephropa­thy in ear­ly-stage tri­als af­ter a $70 mil­lion Se­ries A in April 2021, Valen­z­aBio has elect­ed Au­rinia CEO Pe­ter Green­leaf to the board of di­rec­tors. The ex-Cere­cor chief has al­so been a board mem­ber at Antares Phar­ma, which was sold to Halozyme this spring for $960 mil­lion.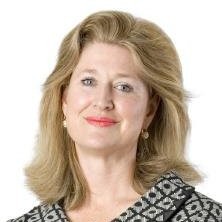 Jane Bell
→ Jane Bell has joined the board of di­rec­tors of Mesoblast, the Aus­tralian stem cell ther­a­py biotech that has been reel­ing from bro­ken Big Phar­ma part­ner­ships and late-stage flops. The deputy chair of Monash Health, Bell is al­so a board mem­ber at Mel­bourne-based Am­plia Ther­a­peu­tics.
→ Now part­ner­ing with Pfiz­er on an old As­traZeneca drug named RIST4721 af­ter ini­tial­ly strik­ing the deal with Are­na last sum­mer, Aris­tea Ther­a­peu­tics has added Po­sei­da Ther­a­peu­tics CEO Mark Ger­gen and No­vo Ven­tures part­ner Daniel O'Con­nell to the board of di­rec­tors. Michael Vin­cent, SVP and CSO of Pfiz­er's in­flam­ma­tion and im­munol­o­gy re­search unit, will be a board ob­serv­er.
→ Se­qua­na Med­ical has ap­point­ed Alexan­dra Clyde to its board of di­rec­tors, tak­ing over for Erik Am­ble, who is step­ping down. Clyde is SVP of glob­al health eco­nom­ics, pol­i­cy and re­im­burse­ment for Medtron­ic.