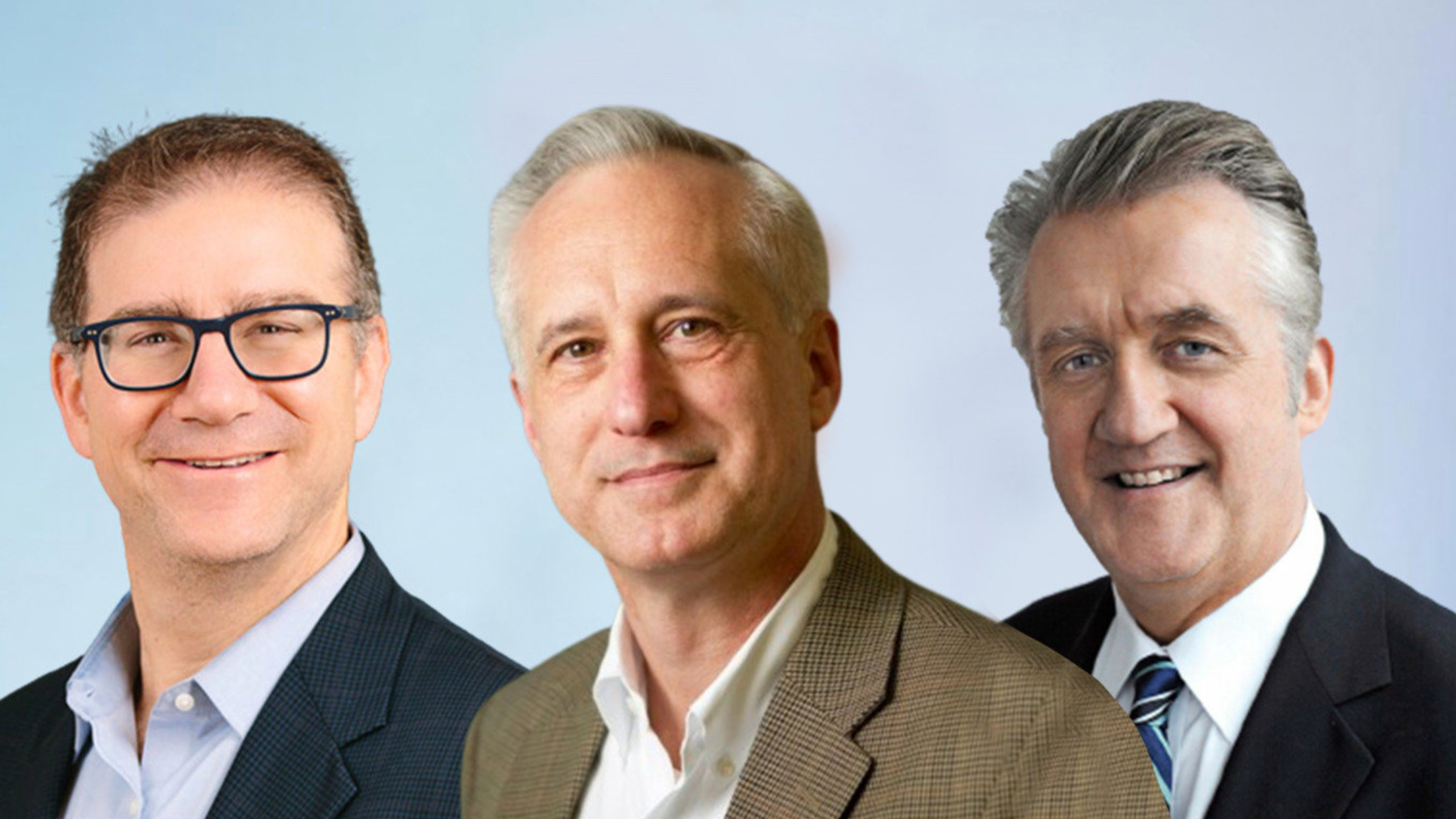 From left to right: Adam Koppel (Bain Capital Life Sciences), Mike Bozik (Knopp Biosciences CEO) and Clive Meanwell (Population Health)
No sur­ren­der: A group of mar­quee biotech play­ers bets on the $350M PhI­II res­ur­rec­tion sto­ry of a heavy­weight con­tender
Any­one read­ing Bio­gen's press re­lease on the flat fail­ure of dex­pramipex­ole in treat­ing ALS couldn't over­look the note of fi­nal­i­ty then R&D chief Doug Williams used to mark its grave 10 years ago. The drug failed the pri­ma­ry end­point. Fol­low-up analy­sis left no doubt about the flop.
Williams re­calls the read­out in ALS as "a crush­ing blow." And Bio­gen was done.
Dex, though, was not.
Af­ter be­ing left in the hands of Knopp Bio­sciences CEO Mike Bozik, the Knopp team kept the faith alive af­ter that bit­ter set­back. De­spite the fail­ure in help­ing ALS pa­tients, there was a clear pic­ture of what it could do: low­er eosinophils. And that would emerge as a ma­jor tar­get for bi­o­log­ics work that ad­vanced a block­buster set of cut­ting-edge ther­a­peu­tics in asth­ma, open­ing air­ways and res­cu­ing pa­tients dy­ing for a deep breath.
This article is for premium subscribers only
Upgrade to a premium subscription plan for unlimited access, and join our community of key biopharma players.