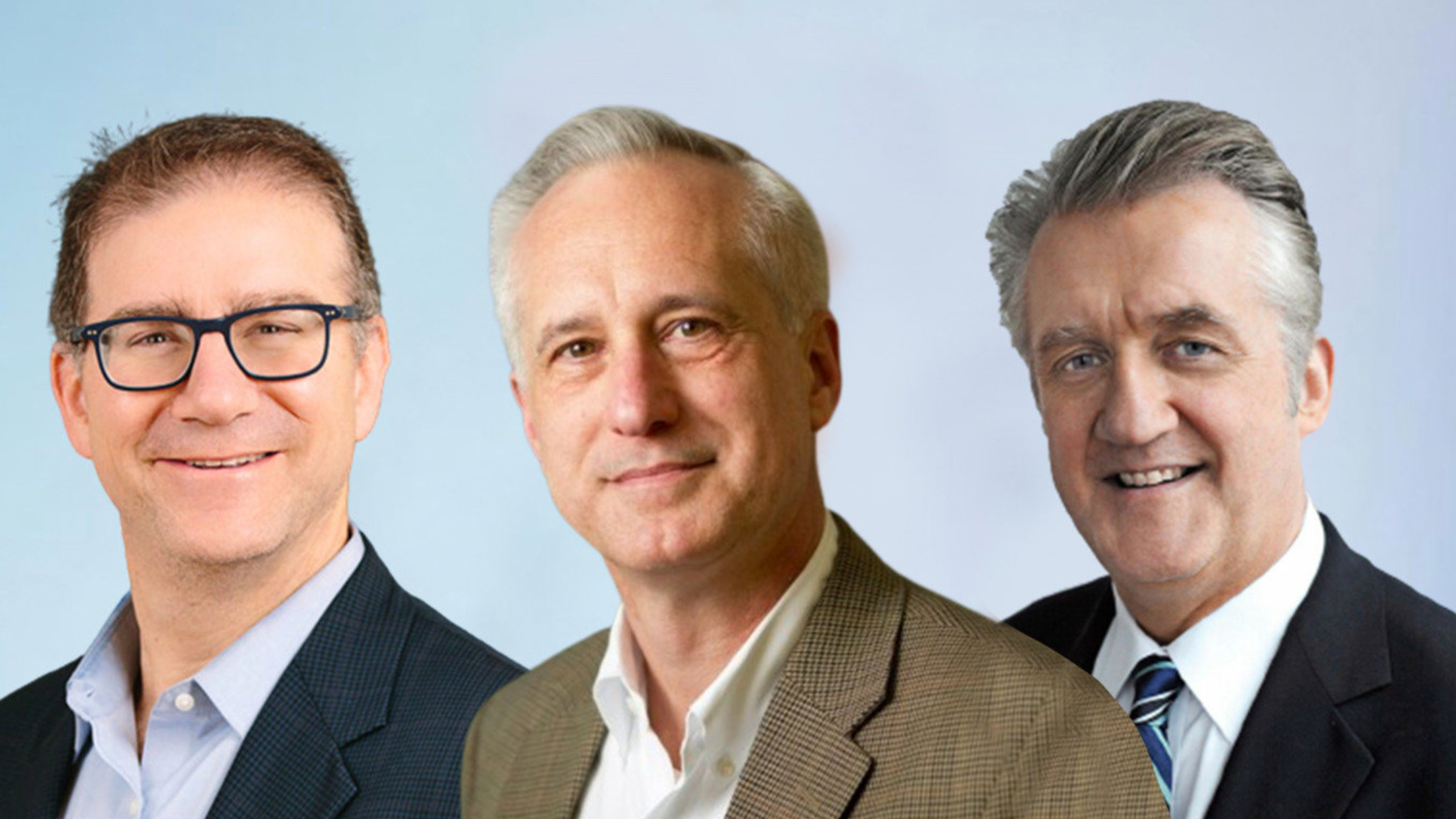 From left to right: Adam Koppel (Bain Capital Life Sciences), Mike Bozik (Knopp Biosciences CEO) and Clive Meanwell (Population Health)
No sur­ren­der: A group of mar­quee biotech play­ers bets on the $350M PhI­II res­ur­rec­tion sto­ry of a heavy­weight con­tender
Anyone reading Biogen's press release on the flat failure of dexpramipexole in treating ALS couldn't overlook the note of finality then R&D chief Doug Williams used to mark its grave 10 years ago. The drug failed the primary endpoint. Follow-up analysis left no doubt about the flop.
Williams recalls the readout in ALS as "a crushing blow." And Biogen was done.
Dex, though, was not.
After being left in the hands of Knopp Biosciences CEO Mike Bozik, the Knopp team kept the faith alive after that bitter setback. Despite the failure in helping ALS patients, there was a clear picture of what it could do: lower eosinophils. And that would emerge as a major target for biologics work that advanced a blockbuster set of cutting-edge therapeutics in asthma, opening airways and rescuing patients dying for a deep breath.
Premium subscription required
Unlock this article along with other benefits by subscribing to one of our paid plans.