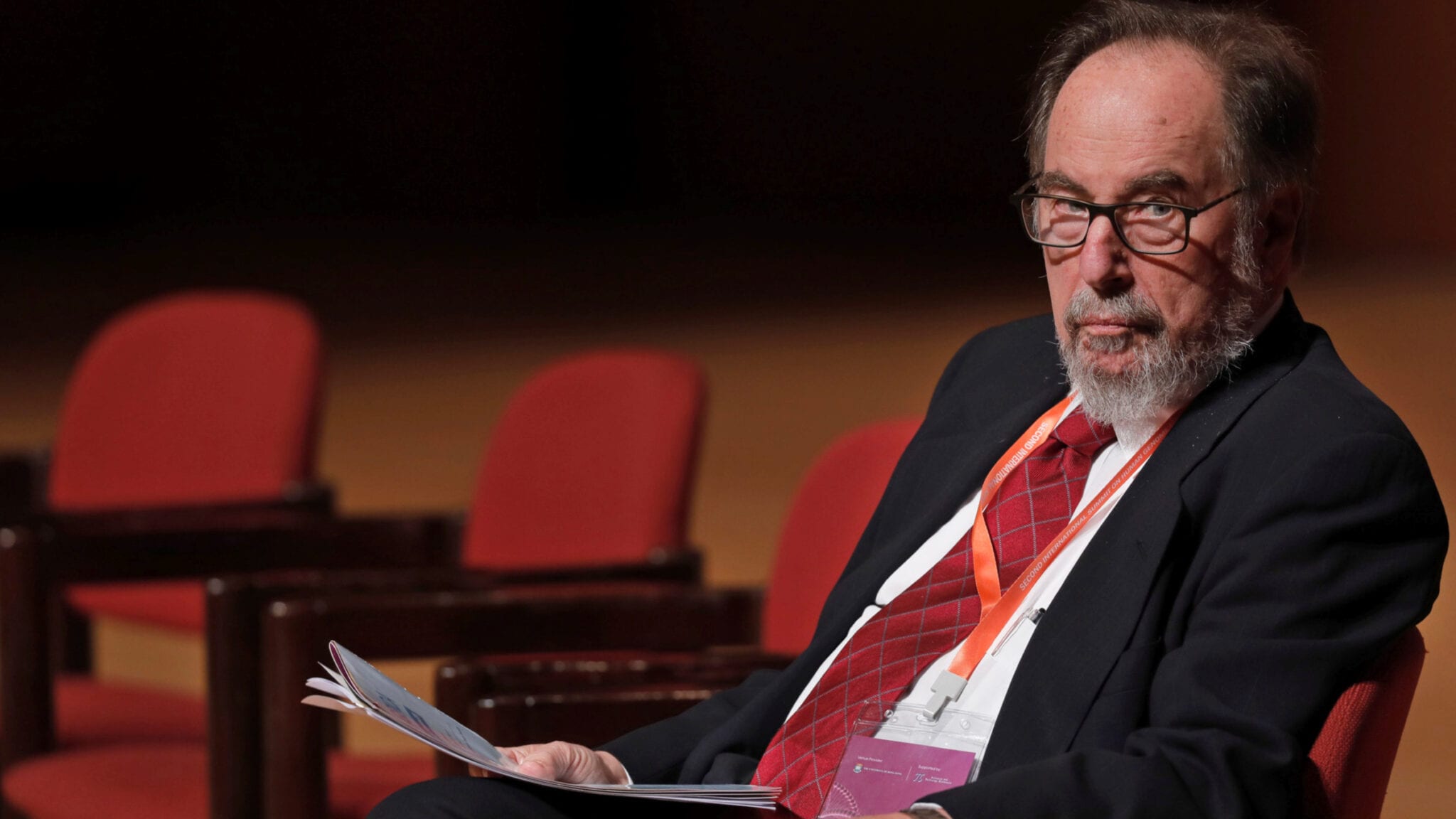 David Baltimore (Vincent Yu/AP Images)
No­bel lau­re­ate David Bal­ti­more throws his weight be­hind I/O start­up look­ing to craft off-the-shelf CAR ther­a­pies
In the in­su­lar world of biotech, names mat­ter — and no names shine brighter than those lu­mi­nar­ies with a No­bel Prize on their record. Now, a Los An­ge­les start­up work­ing at the fur­thest fron­tiers of cell ther­a­peu­tics is stand­ing on the shoul­ders of a lau­re­ate of its own and look­ing to rewrite the fight against sol­id tu­mors.
On Tues­day, Ap­pia Bio launched with $52 mil­lion in Se­ries A fi­nanc­ing led by 8VC and a plat­form fo­cused on what are called in­vari­ant nat­ur­al killer T cells (iNKT), an ex­treme­ly rare im­mune cell the biotech hopes to reengi­neer to bust ma­lig­nant tu­mors through a "best of both worlds" at­tack plan, the com­pa­ny said.
Ap­pia's work is found­ed on sci­ence from UCLA pro­fes­sor Lili Yang along­side a man­age­ment team of Kite Phar­ma vet­er­ans and a first-time CEO all grav­i­tat­ing around one man — David Bal­ti­more, the 83-year-old No­bel lau­re­ate and pres­i­dent emer­i­tus at Cal­Tech.
Bal­ti­more's work on hu­man virus­es earned him the prize for phys­i­ol­o­gy and med­i­cine back in 1975, and since then his labs have most­ly been in­volved in non-trans­la­tion­al bench sci­ence. But in re­cent years, his Cal­Tech re­search team has propped up a trans­la­tion­al wing fo­cus­ing on the use of AAV-based gene trans­fer for use in stem cells.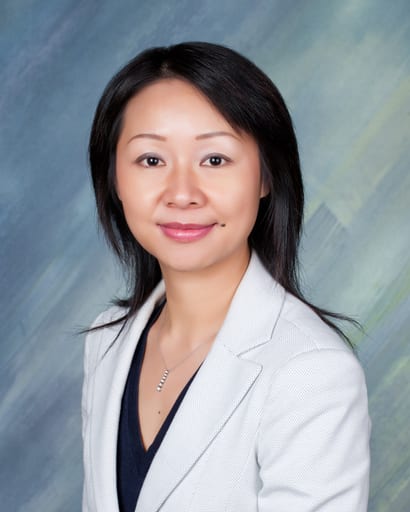 Lili Yang
Yang, a 13-year vet­er­an of Bal­ti­more's lab who moved up from grad­u­ate re­search as­sis­tant to post­doc to lead sci­en­tist on en­gi­neered im­mu­ni­ty, moved to UCLA in 2013 as an as­sis­tant de­part­ment head in mi­cro­bi­ol­o­gy, im­munol­o­gy and mol­e­c­u­lar ge­net­ics, where she start­ed work­ing on the po­ten­tial for ther­a­peu­tic iNK­Ts in on­col­o­gy, this time us­ing lentivi­ral gene trans­fer in­stead of AAV. In Sep­tem­ber 2019, her team pub­lished in Cell Stem Cell proof of con­cept for an "off-the-shelf," en­gi­neered iNKT pro­lif­er­at­ed in vi­vo through stem cells.
Af­ter show­ing some suc­cess in mice with­out any se­ri­ous safe­ty flags, Yang and col­lab­o­ra­tors Bal­ti­more and Pin Wang, a pro­fes­sor of chem­i­cal en­gi­neer­ing and ma­te­ri­als sci­ence and bio­med­ical en­gi­neer­ing at USC, saw a path to a po­ten­tial prod­uct and kick­start­ed Ap­pia last year.
The promise of an al­lo­gene­ic cell ther­a­py has been a hot area of in­vest­ment in re­cent years, but re­searchers have had a hard time show­ing that reengi­neered T cells that don't come from pa­tients' own bod­ies can pass the im­mune sys­tem with­out heinous side ef­fects. But with iNK­Ts, which co-ex­press NK and T cell mark­ers, the Ap­pia team thinks it can evade the graft vs. host dis­ease en­dem­ic to al­lo­gene­ic cell ther­a­pies and en­gi­neer mul­ti­ple routes of at­tack on tu­mors us­ing the in­nate and ac­tive im­mune sys­tem.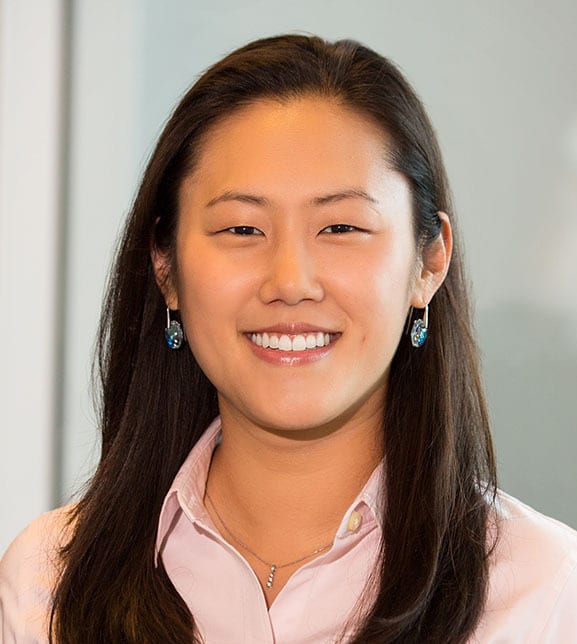 JJ Kang
Join­ing the sci­en­tif­ic brain­trust is JJ Kang, a for­mer part­ner at The Col­umn Group who re­ceived her doc­tor­ate in chem­i­cal bi­ol­o­gy at Cal­Tech be­fore a stint as pres­i­dent at Tenaya Ther­a­peu­tics from 2016 to 2018 — what she told End­points News was like "run­ning a com­pa­ny with train­ing wheels." Bal­ti­more was in­stru­men­tal in in­tro­duc­ing Kang to the Col­umn team, and when she got the chance to head Ap­pia, she jumped.
"It's so much about peo­ple and the way that things mesh to­geth­er," she said. "In the aca­d­e­m­ic col­lab­o­ra­tion that led up to it, you al­ready had the founders that worked to­geth­er, and adding on the man­age­ment founders, we all kind of meshed well and it made sense to build a com­pa­ny."
For Bal­ti­more, who helped Kang arrange the CEO role, he told End­points that de­spite her lack of ex­pe­ri­ence in im­munol­o­gy, Kang has tak­en to the plat­form and was ready to lead a biotech with big am­bi­tions.
"I think she's in the per­fect po­si­tion to now move in­to a re­spon­si­ble man­age­r­i­al role," Bal­ti­more said of Kang's prepa­ra­tion for the job. "She has every oth­er form of ex­pe­ri­ence, she knows the peo­ple and the moves to get a com­pa­ny go­ing, and she's re­al­ly de­vot­ed to the tech­nol­o­gy."
The rest of the found­ing team is com­prised of Jeff Wiezorek, the for­mer head of cell ther­a­py de­vel­op­ment at Kite Phar­ma who will take on the CMO role, and Ed­mund Kim, Ap­pia's chief op­er­at­ing of­fi­cer and for­mer VP of cor­po­rate de­vel­op­ment at Kite. Wiezorek ac­tu­al­ly shared a bench with Yang while at Cal­Tech — start­ing to see the bonds formed here? — while Kim is the odd man out look­ing to bring his ex­pe­ri­ence at a mar­ket­ed cell ther­a­py to bear at the fledg­ling firm.
Hav­ing that de­vel­op­ment ex­pe­ri­ence will bode well as the Ap­pia team hopes to trans­late its win­ning pre­clin­i­cal da­ta in­to a suc­cess­ful hu­man tri­al, which Kang said the com­pa­ny hopes to en­ter by late 2023. Bal­ti­more said the plat­form holds promise, but it's still too ear­ly to say whether it will even­tu­al­ly prove ef­fec­tive.
"There's a strong like­li­hood it will work, but you don't know un­til you test it," he said. "There will be sur­pris­es, there will be an­noy­ances, but I feel con­fi­dent that this is the right mo­ment to try."
The Se­ries A was joined by Two Sig­ma Ven­tures among oth­ers, with par­tic­i­pa­tion from seed in­vestors Sher­pa Health­care Part­ners and Freeflow Ven­tures.