No­var­tis beefs up its da­ta bank on Cosen­tyx's durable ef­fect on qual­i­ty of life as well as scalp pso­ri­a­sis
No­var­tis $NVS be­lieves that it still has a long way to go in de­vel­op­ing the block­buster im­munol­o­gy mar­ket that it has on tap for Cosen­tyx. And their cam­paign to con­tin­ue to ex­pand on the $2 bil­lion the phar­ma gi­ant reaped from the drug last year is get­ting a boost to­day with the re­lease of two new rounds of da­ta on the dura­bil­i­ty of the drug in main­tain­ing a bet­ter qual­i­ty of life for pa­tients and it's ef­fi­ca­cy in treat­ing a par­tic­u­lar­ly net­tle­some form of pso­ri­a­sis.
Slight­ly more than half of the pa­tients achieved a PSSI 90 score — near com­plete clear­ance — of scalp pso­ri­a­sis af­ter 12 weeks of treat­ment in the most re­cent da­ta to sur­face on the IL-17A drug. And the pos­i­tive num­bers — con­firm­ing ear­li­er re­sults al­ready pub­lished — was boost­ed to 59% at 24 weeks af­ter non-re­spon­ders got a bump in their dose.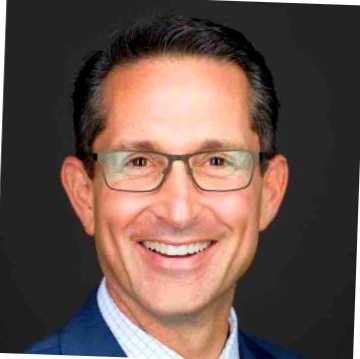 Er­ic Hugh­es
This "adds to hands and feet da­ta and adds to our un­der­stand­ing of what we showed be­fore in nails," says Er­ic Hugh­es, glob­al de­vel­op­ment fran­chise head, im­munol­o­gy and der­ma­tol­ogy at No­var­tis. And it's a key is­sue for 60 mil­lion pso­ri­a­sis pa­tients who have to deal with scalp in­flam­ma­tion, which is gen­er­al­ly not so easy to treat with lo­tions.
On a much broad­er ba­sis, Cosen­tyx al­ready proved at year one that 72% of the pa­tients in their SCULP­TURE study were liv­ing with no im­pact from plaque pso­ri­a­sis on their qual­i­ty of life — a ma­jor end­point for a dis­ease that has a dam­ag­ing im­pact on pa­tients' abil­i­ty to en­joy life. And af­ter 5 years, the same fig­ure had shrunk on­ly a few points, down to 65.5%.
"Qual­i­ty of life, that's prob­a­bly one of the most ex­cit­ing parts of this," says Hugh­es. "We can clear the skin, but there's so much more than just these skin in­di­ca­tions."
This new da­ta help high­light the im­por­tance of the drug for pa­tients' in­ter­ac­tions with peo­ple, their emo­tion­al sta­tus, seem­ing­ly small things like how they dress for work, which can be far more im­por­tant to a pa­tient, says Hugh­es.
No­var­tis has done more than 60 clin­i­cal tri­als on Cosen­tyx, nail­ing down a broad range of da­ta to back their drug as ri­vals from Eli Lil­ly (Taltz), with big plans to up the ante on the da­ta they're col­lect­ing; J&J (Trem­fya) and Valeant (Siliq) gun for a share of the mar­ket. And it's not done yet. New mar­kets are be­ing pur­sued for pso­ri­at­ic arthri­tis and anky­los­ing spondyli­tis. The key ob­jec­tive here is con­tin­u­ing to build rev­enue while hold­ing back the ri­vals in this mar­ket, and the leader in the field shows no se­ri­ous signs of wilt­ing in the race — yet.