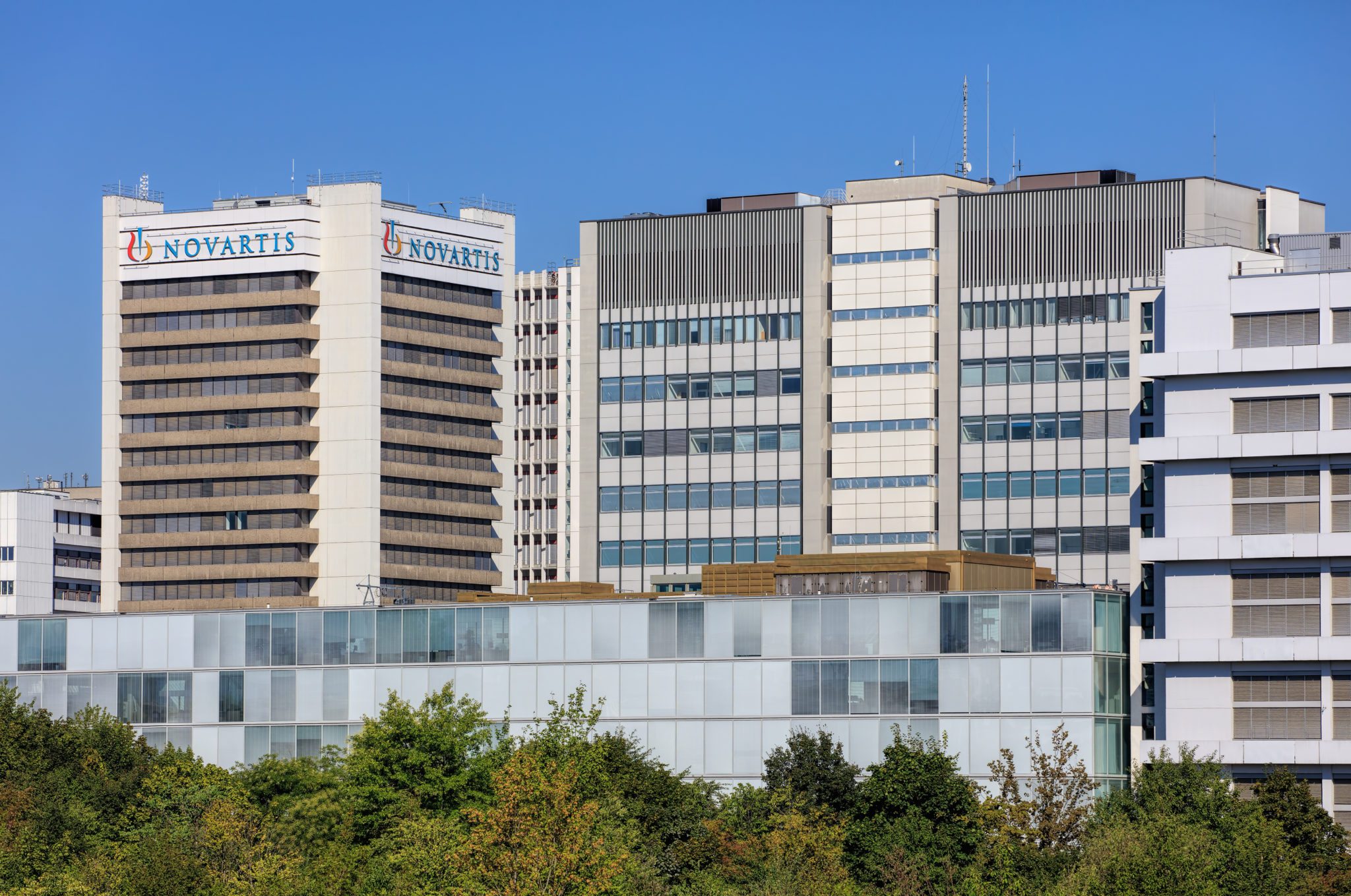 No­var­tis' big PhI­II for canakinum­ab scores a sur­prise win help­ing heart at­tack pa­tients
No­var­tis build­ings in Basel, Switzer­land, as seen from Dreirosen­bruecke bridge
---
With its new heart drug En­tresto strug­gling to find trac­tion and its top late-stage ef­fort for sere­lax­in a flop, No­var­tis to­day may have fi­nal­ly turned things around with the big Phase III win in car­dio it's been search­ing for.
The phar­ma gi­ant's canakinum­ab (ACZ885) sig­nif­i­cant­ly re­duced the risk of a com­pos­ite of car­dio­vas­cu­lar death, non-fa­tal my­ocar­dial in­farc­tion and non-fa­tal stroke for pa­tients with a pri­or heart at­tack and in­flam­ma­to­ry ath­er­o­scle­ro­sis. The phar­ma gi­ant is stick­ing with top line da­ta for now, but with an­a­lysts skep­ti­cal that the 6-year, 10,000-plus pa­tient study would come through, No­var­tis saw its shares jump more than 2% Thurs­day morn­ing.
This drug works by in­hibit­ing IL-1ß, a key cy­tokine, for a pro­longed pe­ri­od, tamp­ing down on in­flam­ma­tion to low­er risk to pa­tients.
In­ves­ti­ga­tors say they'll now take the da­ta to reg­u­la­tors in search of a mar­ket­ing OK. The drug is cur­rent­ly ap­proved for rare au­toim­mune dis­eases and sold as Ilaris.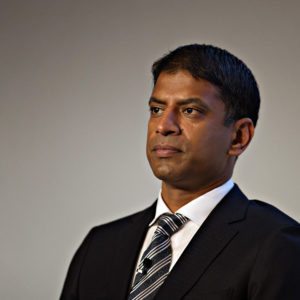 Vas­ant Narasimhan
No­var­tis' R&D team has in­vest­ed heav­i­ly on heart fail­ure drugs in re­cent years, de­ter­mined to field block­buster meds in car­dio. But this is one of the tough­est fields in drug R&D, with reg­u­la­tors look­ing for big da­ta sets and pay­ers skep­ti­cal of see­ing val­ue in ex­pen­sive new drugs.
The dev­il now will be in the de­tails about the da­ta.
Leerink's Sea­mus Fer­nan­dez wast­ed no time in pick­ing up on No­var­tis' chal­lenge. He notes:
While this comes as a pos­i­tive up­side sur­prise to us, we await full da­ta from the tri­al (ex­pect­ed at an up­com­ing med­ical meet­ing) to as­sess the mag­ni­tude of ben­e­fit and the re­sults from key sec­ondary end­points be­fore in­cor­po­rat­ing this in­di­ca­tion in­to our mod­el. In the wake of the mut­ed launch­es of PC­SK9 an­ti­bod­ies and re­cent cuts to re­im­burse­ment from NICE due to a lack of ben­e­fit on CV death in Repatha's FOURI­ER study, to­geth­er with ev­i­dence of CV ben­e­fits with two di­a­betes med­ica­tions and the mut­ed launch of En­tresto de­spite a trans­for­ma­tion­al out­come in the PAR­A­DIGM study, we be­lieve com­mer­cial suc­cess like­ly will re­quire an out­sized ben­e­fit on CV death in a sub­set of these pa­tients.
You'll find the Re­gen­eron $REGN team on the side­lines root­ing for a block­buster suc­cess here. The biotech de­tailed its roy­al­ty agree­ment with No­var­tis on the an­ti­body this morn­ing, not­ing that the deal starts with a 4% share that ris­es to 15% once rev­enue breaks the $1.5 bil­lion mark.
De­spite the sere­lax­in set­back, No­var­tis' R&D has been en­joy­ing sev­er­al suc­cess­es this year, in­clud­ing the re­cent head-to-head matchup with Eylea, a pos­i­tive da­ta up­date on Cosen­tyx and a lead­ing role pi­o­neer­ing CAR-T.
"De­spite cur­rent treat­ment, about 25 per­cent of heart at­tack sur­vivors will have an­oth­er car­dio­vas­cu­lar event with­in five years, mak­ing the out­come of the CAN­TOS study a promis­ing new de­vel­op­ment for pa­tients," said Vas Narasimhan, the glob­al head of drug de­vel­op­ment and CMO at No­var­tis. "ACZ885 is the first and on­ly in­ves­ti­ga­tion­al agent which has shown that se­lec­tive­ly tar­get­ing in­flam­ma­tion re­duces car­dio­vas­cu­lar risk. Our pri­or­i­ty now is to thor­ough­ly an­a­lyze these im­por­tant da­ta and dis­cuss them with reg­u­la­to­ry agen­cies."
---
WOW. Canakinum­ab (IL1-be­ta an­tag­o­nist) met pri­ma­ry end­point, re­duces MACE in CAN­TOS tri­alhttps://t.co/tWS3NiOATw pic.twit­ter.com/5U9nLbt4LJ

— Sek Kathire­san MD (@skathire) June 22, 2017