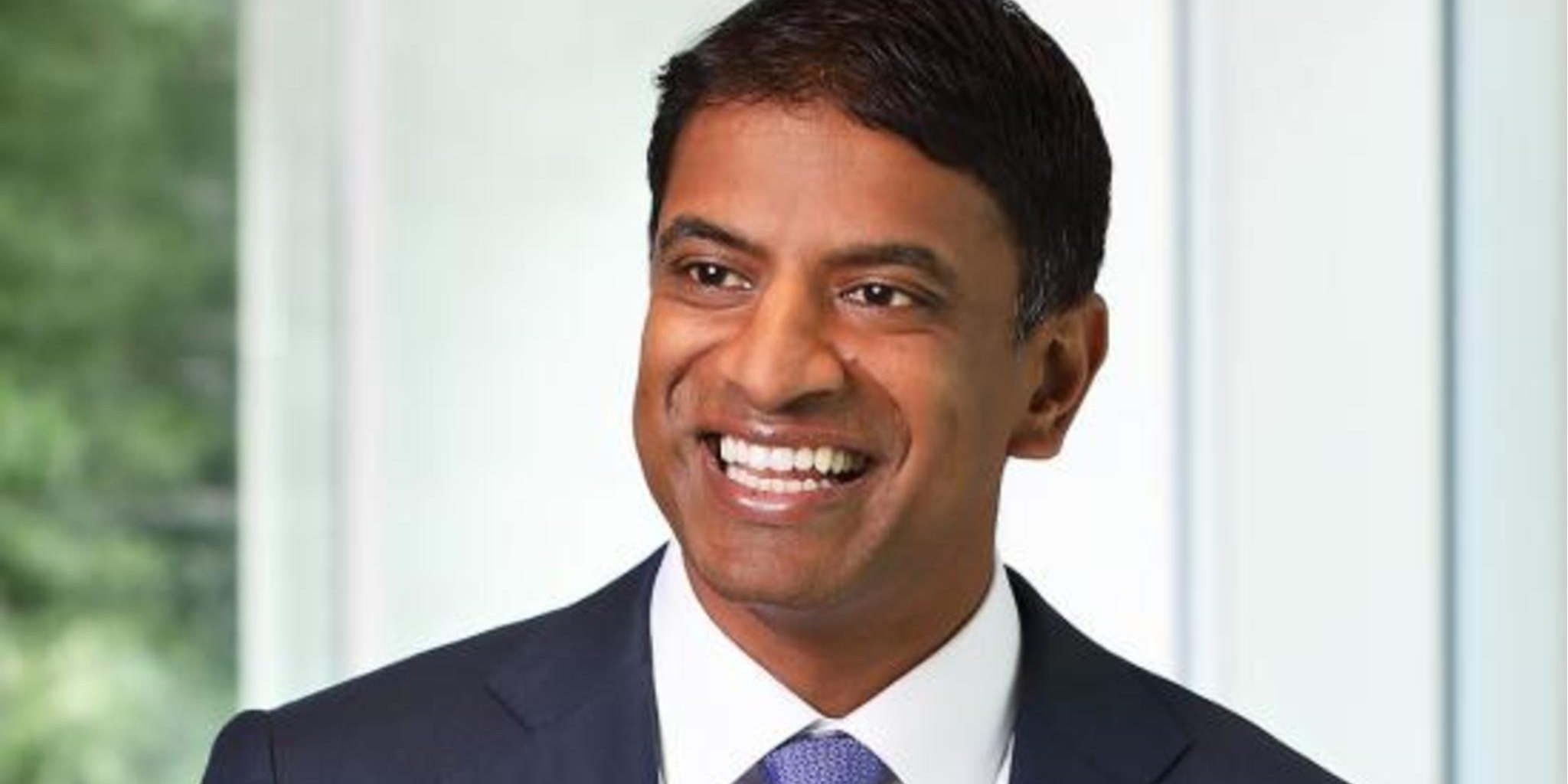 No­var­tis CEO Vas Narasimhan cuts loose an old an­chor and sets sail with $8.7B AveX­is buy­out
Vas Narasimhan is start­ing his tenure as CEO of No­var­tis $NVS with a bold move on the gene ther­a­py front.
The phar­ma gi­ant has struck a deal to buy AveX­is for $8.7 bil­lion in cash, scoop­ing up the biotech as it looks to par­lay im­pres­sive ear­ly-stage re­sults for their gene ther­a­py AVXS-101 for spinal mus­cu­lar at­ro­phy in­to a swift FDA ap­proval.
The deal reg­is­ters at $218 a share $AVXS, al­most dou­ble AveX­is' Fri­day close. And it un­der­scores a few key points about Narasimhan's man­age­ment style.
First, the phar­ma gi­ant chief is clear­ly will­ing to jump out of its cau­tious sweet spot of $2 bil­lion to $5 bil­lion for bolt-ons, brush­ing off their well tai­lored dis­taste for pay­ing big pre­mi­ums to grab a front run­ner in drug de­vel­op­ment. And Narasimhan, at 41, is serv­ing no­tice that af­ter win­ning an his­toric CAR-T ap­proval, he in­tends to keep No­var­tis out front on cell and gene ther­a­py, come what may.
No­var­tis is play­ing R&D like a big biotech, will­ing to in­vest bil­lions in new tech­nolo­gies to leap out ahead of ri­vals. And that could prove in­flu­en­tial as ma­jor play­ers like GSK and Eli Lil­ly try to blaze new R&D paths of their own in Big Phar­ma. Biotech M&A has been rolling along this year in the wake of deals for Kite and Juno, ri­vals to No­var­tis, as well as a like­ly bid for Shire by Take­da.
No­var­tis' spot­light­ed its in­ten­tions in lead­ing the gene ther­a­py field with a re­cent $170 mil­lion deal to li­cense ex-US rights to Spark's Lux­tur­na, which won a land­mark FDA ap­proval for treat­ing RPE65 mu­ta­tion-as­so­ci­at­ed cas­es of reti­nal dy­s­tro­phy.
We be­lieve AVXS-101 could cre­ate a life­time of pos­si­bil­i­ties for the chil­dren and fam­i­lies im­pact­ed by this dev­as­tat­ing con­di­tion #No­var­tis­News https://t.co/8KfEtR3h3Y

— Vas Narasimhan (@Vas­Narasimhan) April 9, 2018
"The pro­posed ac­qui­si­tion of AveX­is of­fers an ex­tra­or­di­nary op­por­tu­ni­ty to trans­form the care of SMA…," said Narasimhan in a state­ment. "The ac­qui­si­tion would al­so ac­cel­er­ate our strat­e­gy to pur­sue high-ef­fi­ca­cy, first-in-class ther­a­pies and broad­en our lead­er­ship in neu­ro­science. We would gain with the team at AveX­is an­oth­er gene ther­a­py plat­form, in ad­di­tion to our CAR-T plat­form for can­cer, to ad­vance a grow­ing pipeline of gene ther­a­pies across ther­a­peu­tic ar­eas."
In­vestors liked the sound of it. No­var­tis shares surged 0.75% in ear­ly morn­ing trad­ing.
Last No­vem­ber AveX­is riv­et­ed the biotech world with da­ta from a small study on SMA. Of 15 pa­tients in Phase I, all were able to reach 20 months with­out the need for con­stant res­pi­ra­to­ry sup­port, or dy­ing. And many achieved im­prove­ments in mo­tor symp­toms, speak­ing to the po­ten­tial — though still un­proven — of this as a once-and-done ther­a­py for a rare but dire ail­ment.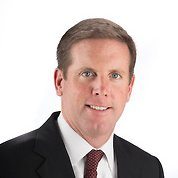 AveX­is CEO Sean Nolan
AveX­is went on to forge plans to sit down with reg­u­la­tors in Q2 for a pre-BLA meet­ing as they ham­mered out a strat­e­gy to gain the fastest pos­si­ble mar­ket­ing ap­proval for their ther­a­py, which could blow Spin­raza, a new and ex­pen­sive SMA ther­a­py from Bio­gen and Io­n­is, out of the wa­ter. That dis­ap­point­ed some back­ers who had ex­pect­ed the biotech to start a rolling sub­mis­sion at the be­gin­ning of Jan­u­ary with the FDA sig­nal­ing its in­ter­est in snap ap­provals for rare dis­eases.
No­var­tis says that the com­pa­ny ex­pects their deal will close mid-year, set­ting up a BLA fil­ing in the sec­ond half and a mar­ket launch in 2019.
That's al­so good news for Re­genxbio $RGNX, which ex­pand­ed its tech li­cens­ing deal with AveX­is a few months ago to in­clude an ex­clu­sive li­cense cov­er­ing SMA. Re­genxbio gets $140 mil­lion in cash and near-term fees, $120 mil­lion in mile­stones and roy­al­ties. That was al­so worth a 23% spike in its share price.
If AveX­is de­cides not to go through with it, they would need to pay a $284 mil­lion breakup fee, with No­var­tis on the hook for $437 mil­lion for a re­verse ter­mi­na­tion fine. And some an­a­lysts think that this could still turn in­to a bid­ding war. Notes Jef­feries' Biren Amin:
There's been spec­u­la­tion that Bio­gen may need to eval­u­ate Avex­is at some point and may be this will be a trig­ger that forces it to do so. Bio­gen has in­di­cat­ed it has a SMA gene ther­a­py in pre­clin­i­cal de­vel­op­ment, and plans to move in­to the clin­ic in 2018. Ad­di­tion­al­ly, we've al­ways felt Roche could have an in­ter­est in AVXS giv­en its de­vel­op­ment pro­gram with RG7916 (an­oth­er oral ad­min­is­tered SMN2 splic­ing mod­i­fi­er) and the fact that AVXS Chair­man Dan Welch was the CEO of In­ter­mune when Roche pur­chased In­ter­mune in 2014 for $8.3B.
For now, though, it's full speed ahead.
"The com­mit­ment, dri­ve and ex­per­tise of the en­tire AveX­is team has cre­at­ed sig­nif­i­cant stock­hold­er val­ue, and we are pleased that No­var­tis rec­og­nizes that val­ue in the po­ten­tial of AVXS-101, our first in class man­u­fac­tur­ing ca­pa­bil­i­ties and our gene ther­a­py pipeline, all of which serve to trans­form the lives of peo­ple dev­as­tat­ed by rare and life threat­en­ing neu­ro­log­i­cal dis­eases such as SMA, Rett syn­drome and ge­net­ic ALS," said Sean Nolan, the CEO of AveX­is. "With world­wide reach and ex­ten­sive re­sources, No­var­tis should ex­pe­dite our shared vi­sion of bring­ing gene ther­a­py to these pa­tient com­mu­ni­ties across the globe as quick­ly and safe­ly as pos­si­ble."
---
Im­age: Vas Narasimhan. NO­VAR­TIS