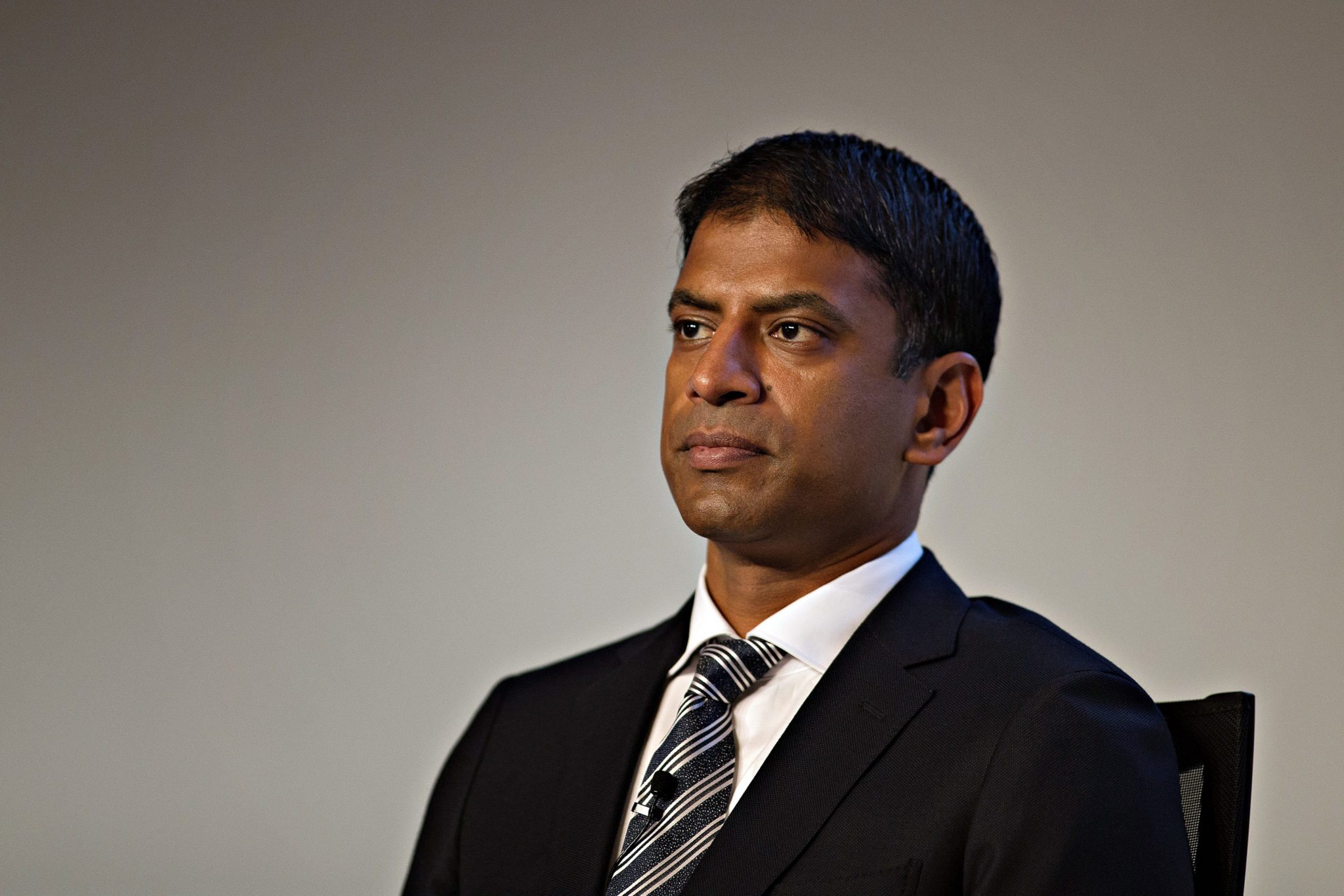 No­var­tis sac­ri­fices its top at­tor­ney in an at­tempt to quell clam­or over $1.2M in Co­hen pay­ments — while ex-CEO Jimenez strug­gles to ex­plain
BioReg­num — The view from John Car­roll
---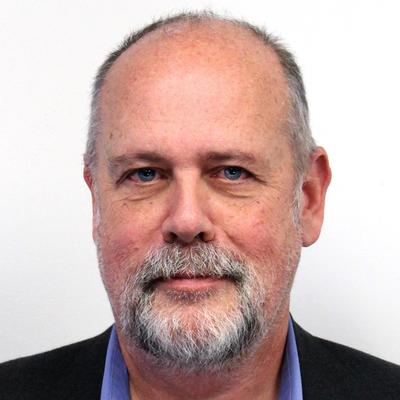 Faced with a grow­ing cri­sis over its $1.2 mil­lion in pay­ments to Pres­i­dent Don­ald Trump's per­son­al at­tor­ney Michael Co­hen, No­var­tis an­nounced ear­ly Wednes­day that the com­pa­ny's top lawyer has abrupt­ly re­signed in hopes of bring­ing the whole tawdry af­fair to an end.
"Al­though the con­tract (with Co­hen) was legal­ly in or­der, it was an er­ror," said Fe­lix Ehrat, group gen­er­al coun­sel of No­var­tis, in a state­ment. "As a co-sig­na­to­ry with our for­mer CEO, I take per­son­al re­spon­si­bil­i­ty to bring the pub­lic de­bate on this mat­ter to an end."
The chances of that hap­pen­ing, though, are ze­ro. If any­thing, this move will on­ly height­en pres­sure on No­var­tis to ful­ly ex­plain why it agreed to pay $1.2 mil­lion to an at­tor­ney whose on­ly rel­e­vant at­trac­tion to the phar­ma gi­ant was his close per­son­al tie to the pres­i­dent. That re­mains the bot­tom line af­ter ex-CEO Joe Jimenez gave an in­ter­view to Forbes' Matthew Her­p­er, where he strug­gled to ex­plain why the com­pa­ny hired Co­hen.
"If we were the ex­perts on pol­i­cy, he was the ex­pert on the way that they think, to­geth­er as a team it could be a way for us to bet­ter nav­i­gate what was go­ing to be a pret­ty sticky Af­ford­able Care Act Re­peal-and-Re­place," Jimenez told Her­p­er in the in­ter­view.
Jimenez al­so took "full re­spon­si­bil­i­ty," say­ing that his re­place­ment, Vas Narasimhan, was not in­volved. And he re­peat­ed­ly em­pha­sized the un­cer­tain­ty around Trump's elec­tion for the move to gain some clar­i­ty.
"He was one of the very few num­ber of peo­ple who knew peo­ple in the ad­min­is­tra­tion," Jimenez not­ed.
Ehrat's sud­den ex­it — as well as the Jimenez in­ter­view — un­der­score how deeply the com­pa­ny has been bat­tered by the con­tro­ver­sy and the grow­ing list of ques­tions Narasimhan still faces. Com­pa­ny ex­ecs had pri­vate­ly been pin­ning the blame on Jimenez, who stepped down from the CEO's job at the end of Jan­u­ary. Adding the gen­er­al coun­sel to the list of re­spon­si­ble play­ers — and send­ing him through the ex­its — does noth­ing to ad­dress the many ques­tions the com­pa­ny faces , while clum­sy at­tempts to apol­o­gize and re­fo­cus on the busi­ness un­der­score its in­abil­i­ty to man­age events.
The 41-year-old Narasimhan — who has nev­er ex­plained when he first heard about the Co­hen deal — is still fac­ing a drum­beat of omi­nous news.
We now hear that Switzer­land's Of­fice of the At­tor­ney Gen­er­al has been dis­cussing the pos­si­bil­i­ty of launch­ing their own probe in­to the pay­ments, though the of­fi­cials there say that no for­mal probe is now un­der­way. And two promi­nent De­mo­c­ra­t­ic sen­a­tors, Eliz­a­beth War­ren and Richard Blu­men­thal, joined Ron Wyden and Pat­ty Mur­ray in scold­ing the com­pa­ny and ask­ing some point­ed ques­tions about ex­act­ly why it paid Co­hen that much and what it got in re­turn.
"Giv­en these on­go­ing mat­ters, the un­usu­al se­ries of pay­ments.by No­var­tis to the Pres­i­dent's per­son­al at­tor­ney raise ob­vi­ous ques­tions about cor­rup­tion and whether No­var­tis and the Trump Ad­min­is­tra­tion were en­gaged in a pay-for-play op­er­a­tion," War­ren and Blu­men­thal wrote, ahead of their list of queries.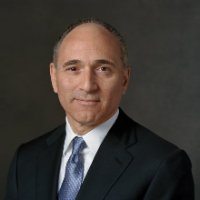 Joe Jimenez
While the din of dis­ap­proval rose around the Basel head­quar­ters, Narasimhan him­self re­port­ed­ly took to the phone to tell thou­sands of the com­pa­ny's man­agers that No­var­tis needs to clean up its act. Ac­cord­ing to a re­port from Bloomberg, Narasimhan told his man­agers by phone that the com­pa­ny had to move to re­think its re­la­tion­ship with lob­by­ists and re­gain the pub­lic's trust.
Com­pa­ny ex­ecs knew back in No­vem­ber that they could face a hue and cry, when Robert Mueller's team came in to ask ques­tions about the re­la­tion­ship. Co­hen him­self has been at the cen­ter of a me­dia cir­cus sur­round­ing the rev­e­la­tion that he had paid porn star Stormy Daniels $130,000 to keep qui­et about an al­leged af­fair with Trump — writ­ing a check from the same shell com­pa­ny that No­var­tis paid in­to. But No­var­tis nev­er dis­closed any­thing about the fed­er­al in­ves­ti­ga­tion in pub­lic fil­ings.
Ex­act­ly how Narasimhan plans to re­spond while re­main­ing hun­kered down in­side the com­pa­ny's walls, though, re­mains to be seen. Does the CEO — now stout­ly de­fend­ed by a pha­lanx of me­dia con­tacts who in­sist the com­pa­ny will co­op­er­ate with all in­ves­ti­ga­tions — sub­mit to a Q&A with a friend­ly or per­haps high­ly rep­utable me­dia out­let? Does he start to pub­licly ad­dress the per­sis­tent ques­tions sur­round­ing No­var­tis pay­ments? Does some­one else get the ax?
No­var­tis rec­og­nizes it faces a cri­sis. But for now, there's still no clear plan to deal with it in any kind of pub­lic way.
---
Im­age: Vas Narasimhan. GET­TY IM­AGES